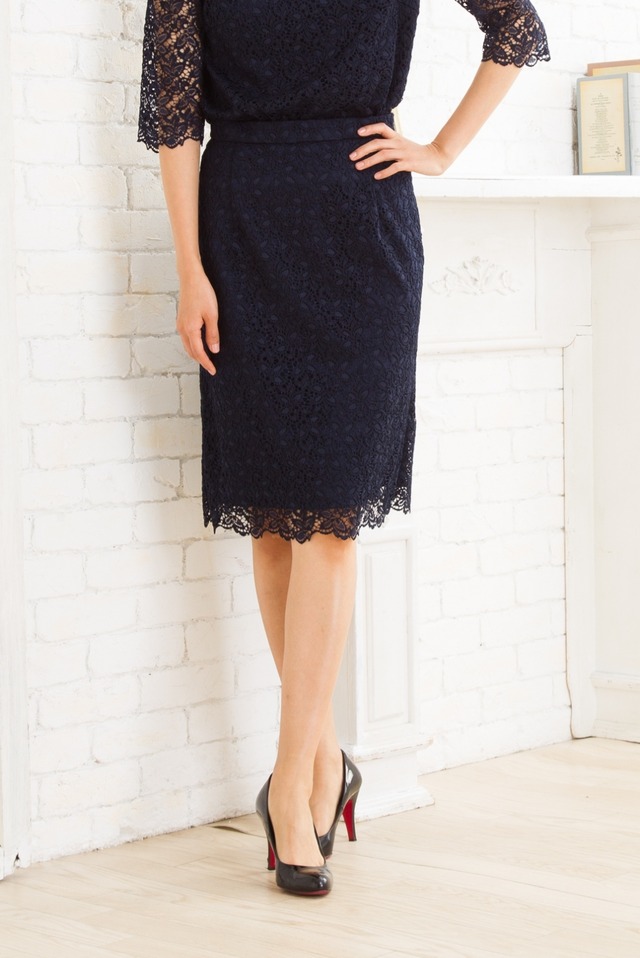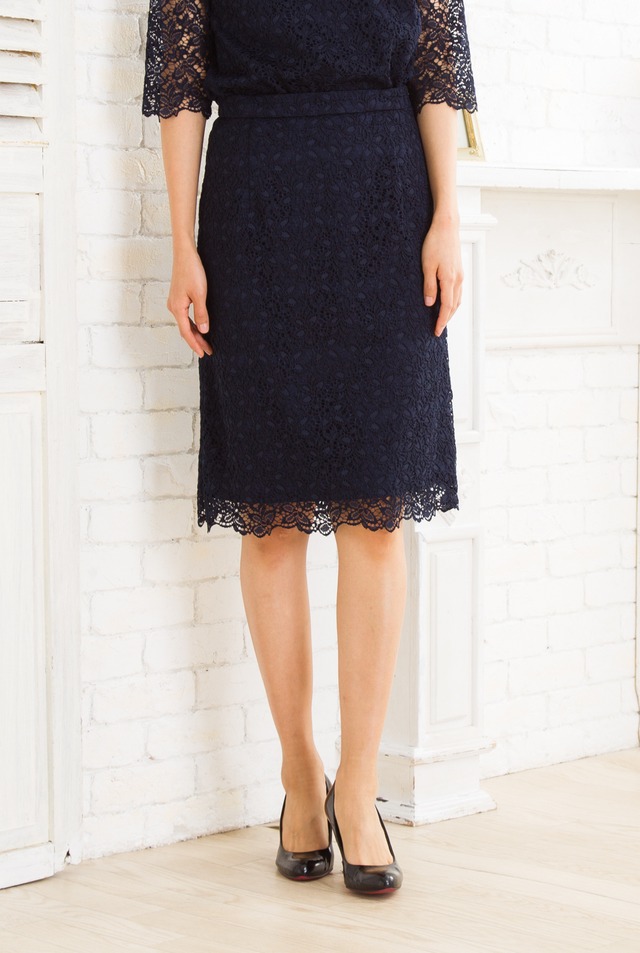 リーフ柄レーススカート【ネイビー】
Japan domestic shipping fees for purchases over ¥10,000 will be free.
Shipping fee is not included. More information.
【商品詳細】
デザインについて
◎アレンジ力の高くて上品なリーフ柄レーススカート
◎ウエスト部分にはダーツを施しすっきりと仕上げています
◎ストレートなラインが脚を綺麗に魅せてくれます
◎ボディラインが拾われにくいゆったりとしたデザイン
◎特にお尻や太ももなどのカバー力が高いスカートです
◎膝が隠れる丈感は清楚でトレンドに左右されない印象に
◎リーフ柄レースは可愛くなりすぎず、気品のある大人の女性らしさを引き立たせてくれます
◎オフィスカジュアルからプライベートまで幅広いアレンジが可能
◎ネイビーは様々なシーンで活躍すること間違いなし
◎気品のあるワンランク上のスタイリングが実現します
◎スカートは裏地を二枚使用することで、透け感ゼロの優秀な一着に仕上がっています
◎ブラウスとの相性抜群、コーディネートの主役になるスカートです

機能性について
◎シワになりにくい素材
◎ご自宅でお洗濯可能
◎レースでありながら、厚手の生地なので丈夫な素材

生地について
◎上質で安心・高品質な日本製の丁寧な縫製
◎生産国:日本
◎原産国:日本

【商品名】リーフ柄レーススカート
【カラー】ネイビー
【生産国】日本製100%
【生地原産国】日本
【機能】ホームクリーニング可能
【素材】ポリエステル100%
【サイズ】フリーサイズ (着丈(レース込み) 62cm / 着丈(レースなし) 57cm / ウエスト 34-38cm (後ろ側がゴムで少し伸びます) / ヒップ 46cm)

【素材】
裏地:あり
生地の厚さ:厚手
透け感:なし
伸縮性:なし
素材:ポリエステル 100%

❤︎❤︎❤︎❤︎❤︎❤︎❤︎❤︎❤︎❤︎❤︎❤︎❤︎❤︎❤︎❤︎❤︎❤︎❤︎❤︎❤︎❤︎❤︎❤︎
【Product Name】Leaf Lace Pencil Skirt
【Color】NAVY
【Fabric】100% Made in Japan
【Manufactured Country】Made in Japan
【Fabric Care】Home washable
【Material】Polyester 100%
【Size】FREE SIZE (Length (including lace) 62cm / Length (excluding lace) 57cm / Waist 34-38cm (Slightly elastic on the back side) / Hip 46cm)

【Skirt Fabric】
Lining: With lining
Thickness of fabric: Relatively Thick
See-throughness: Non-see-through
Stretch: Non-stretchy
Material: Polyester 100%

【Product Details】
Luxe and endlessly versatile, elevate your every day with our impeccably tailored classic leaf lace pencil skirt.
The refined leaf lace trim adds a romantic edge to our textured skirt.
Darts around the waist add shape for a custom tailored fit. Stylish and comfortable fit.
Covers thighs and hips to create an elegant look, perfect for 9-5 and beyond. Waist back side elasticised. Hidden side zipper with hook-and-eye closure. Lined.
Add to Like via app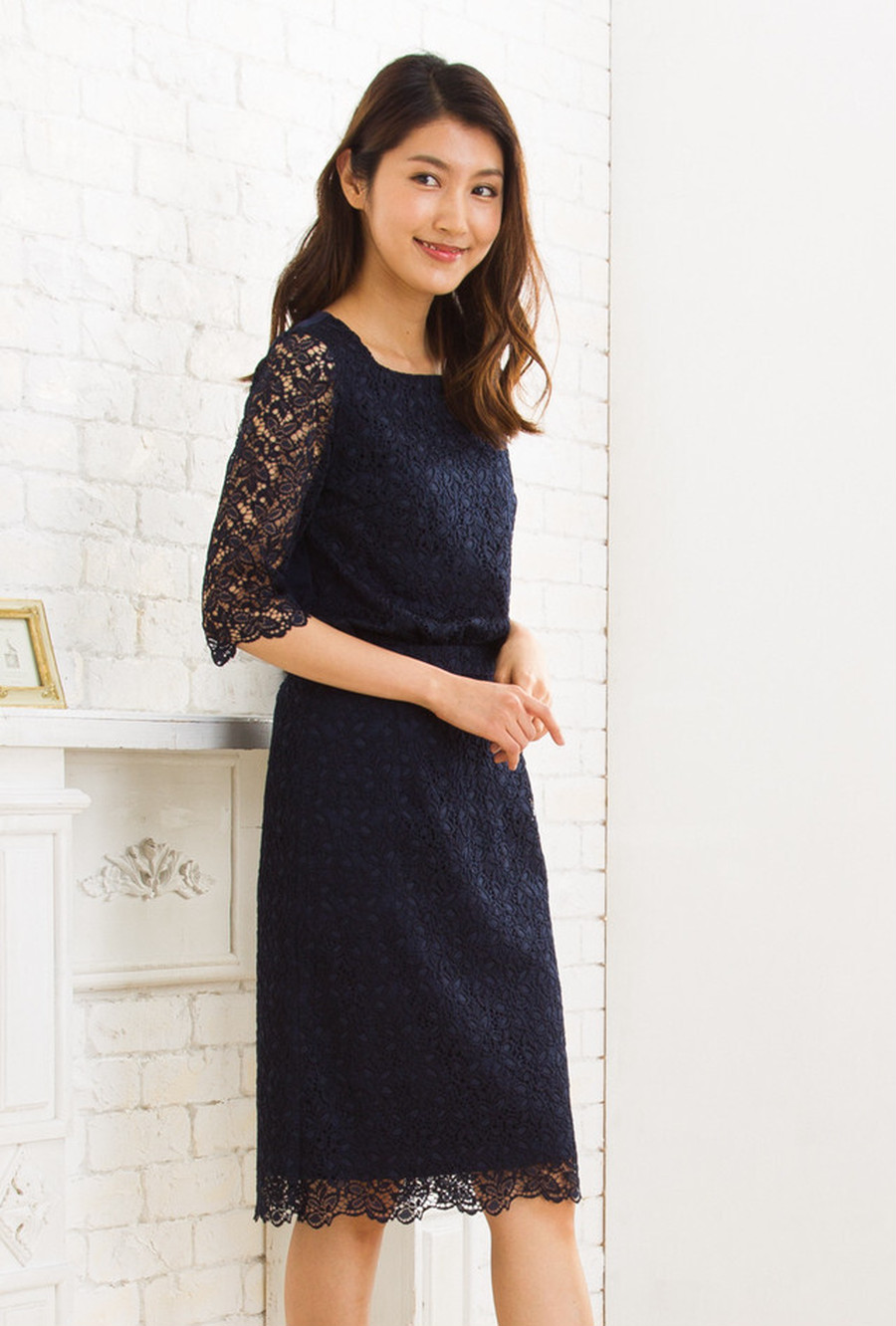 【Model】170cm/ B74cm/ W60cm/ H86cm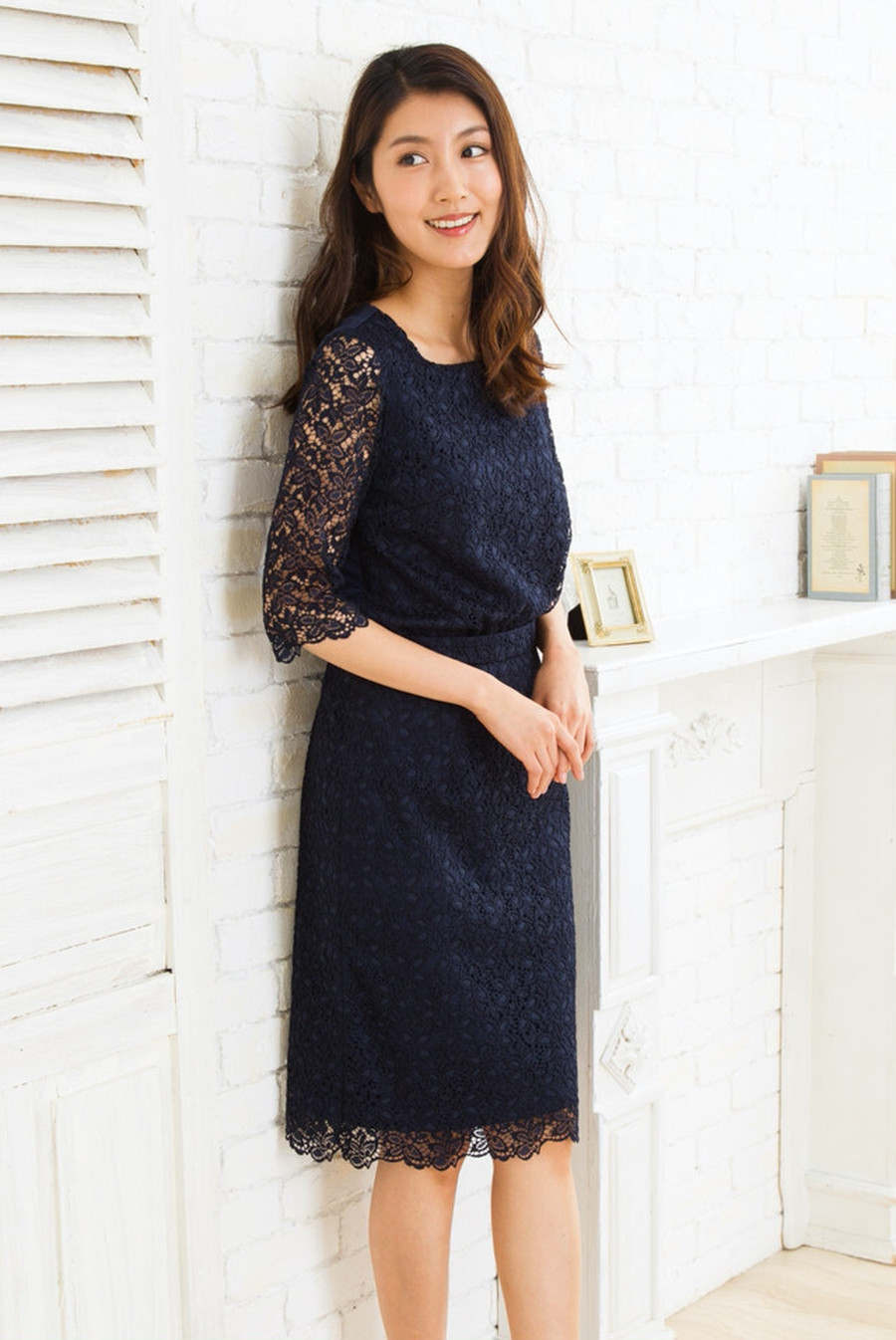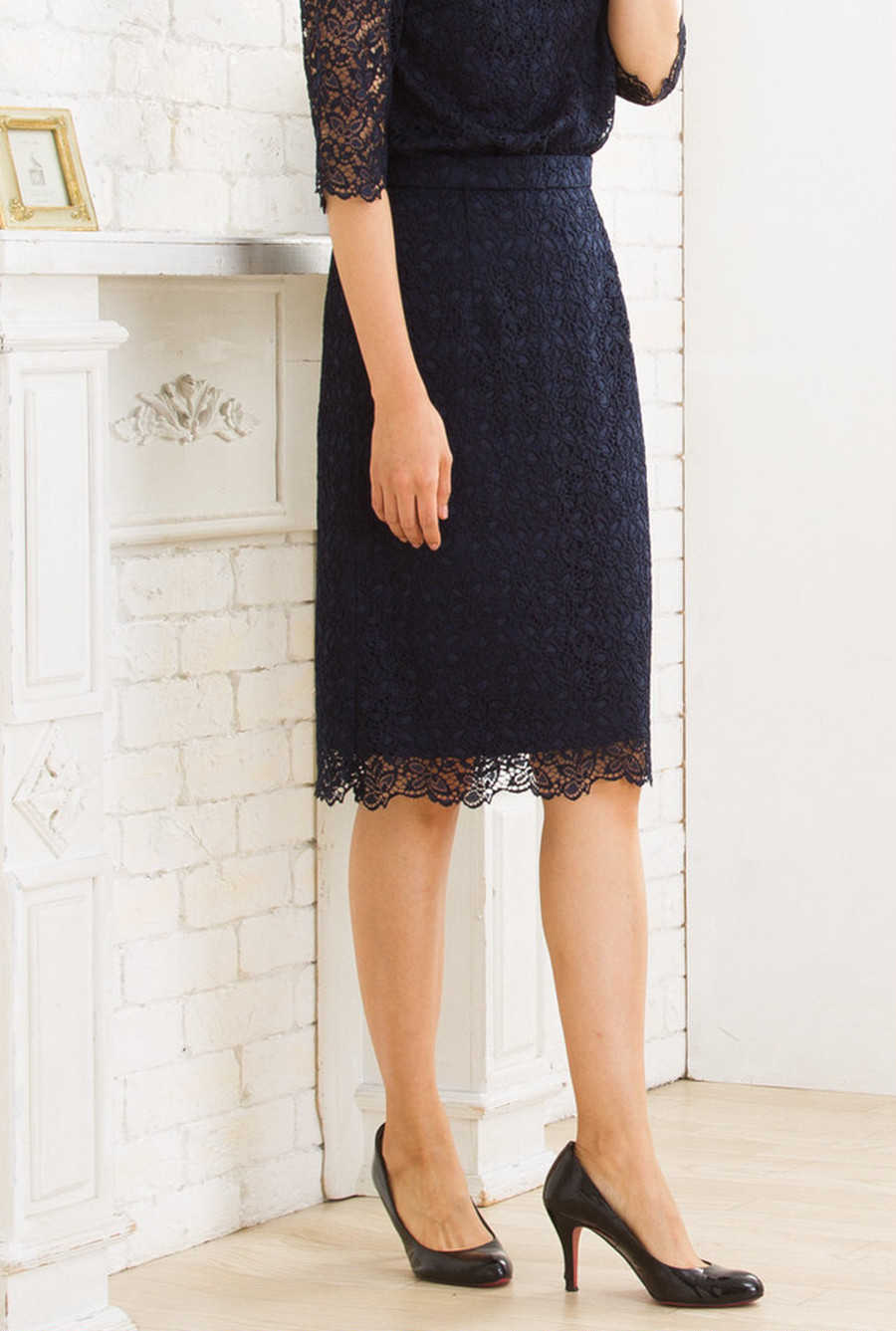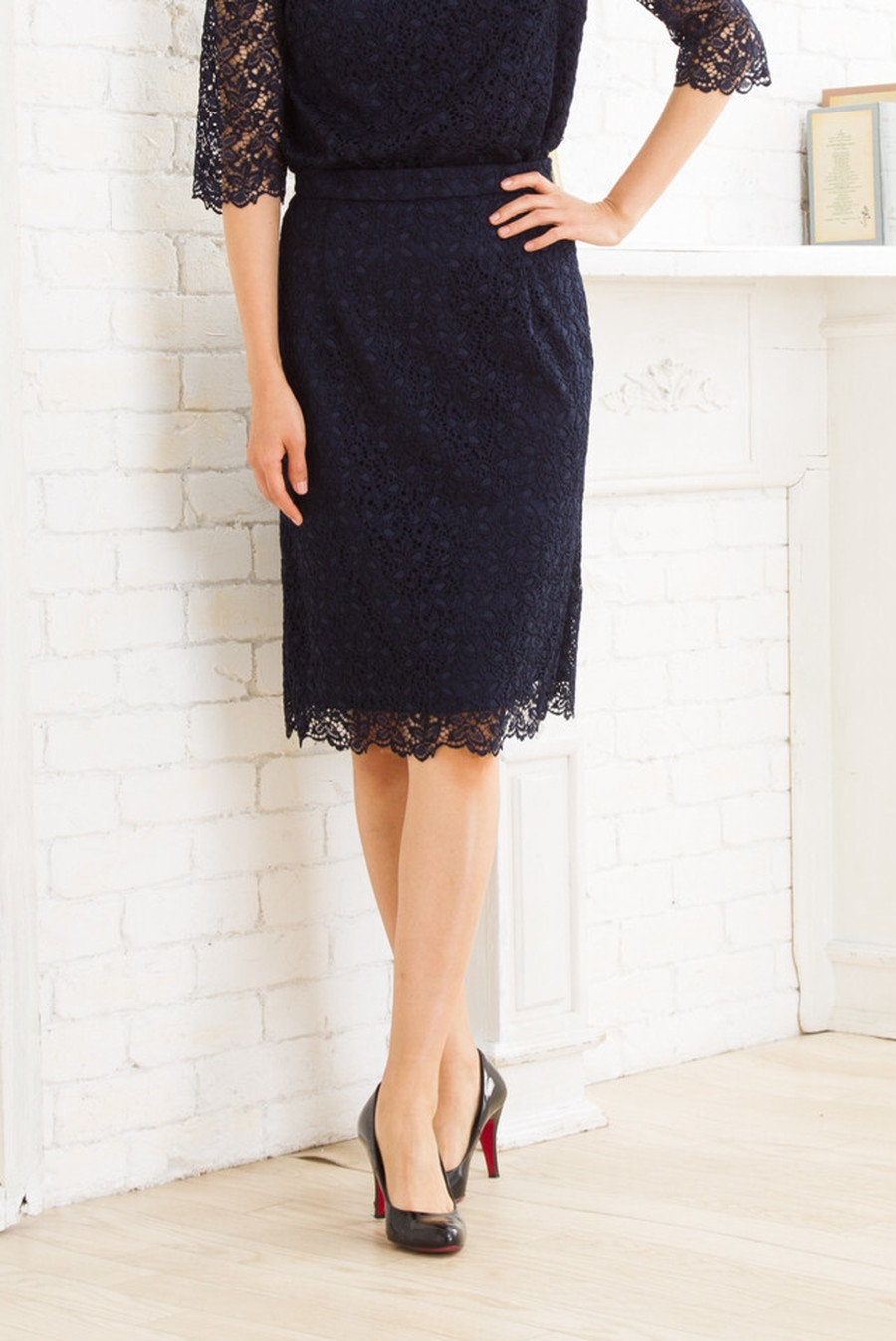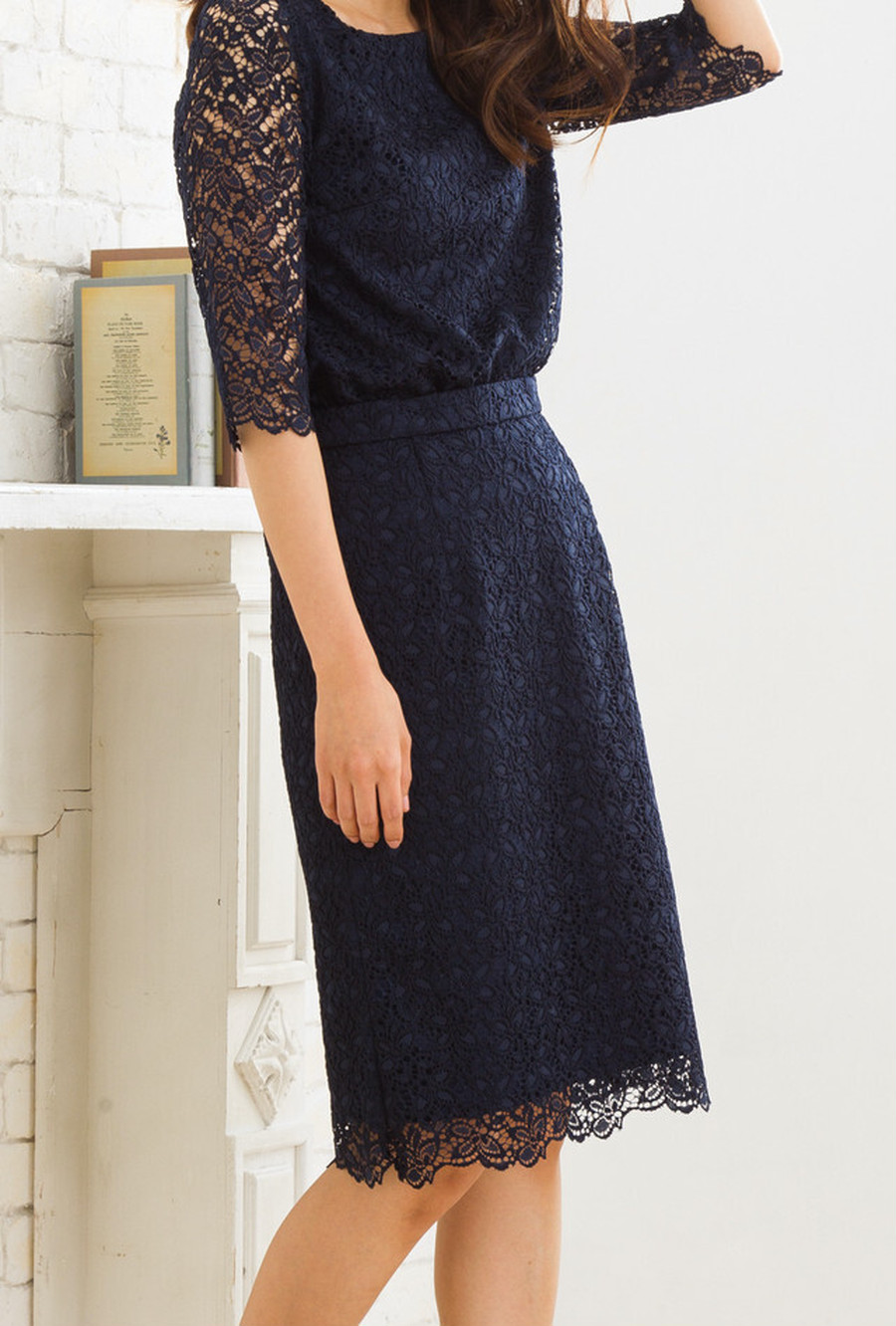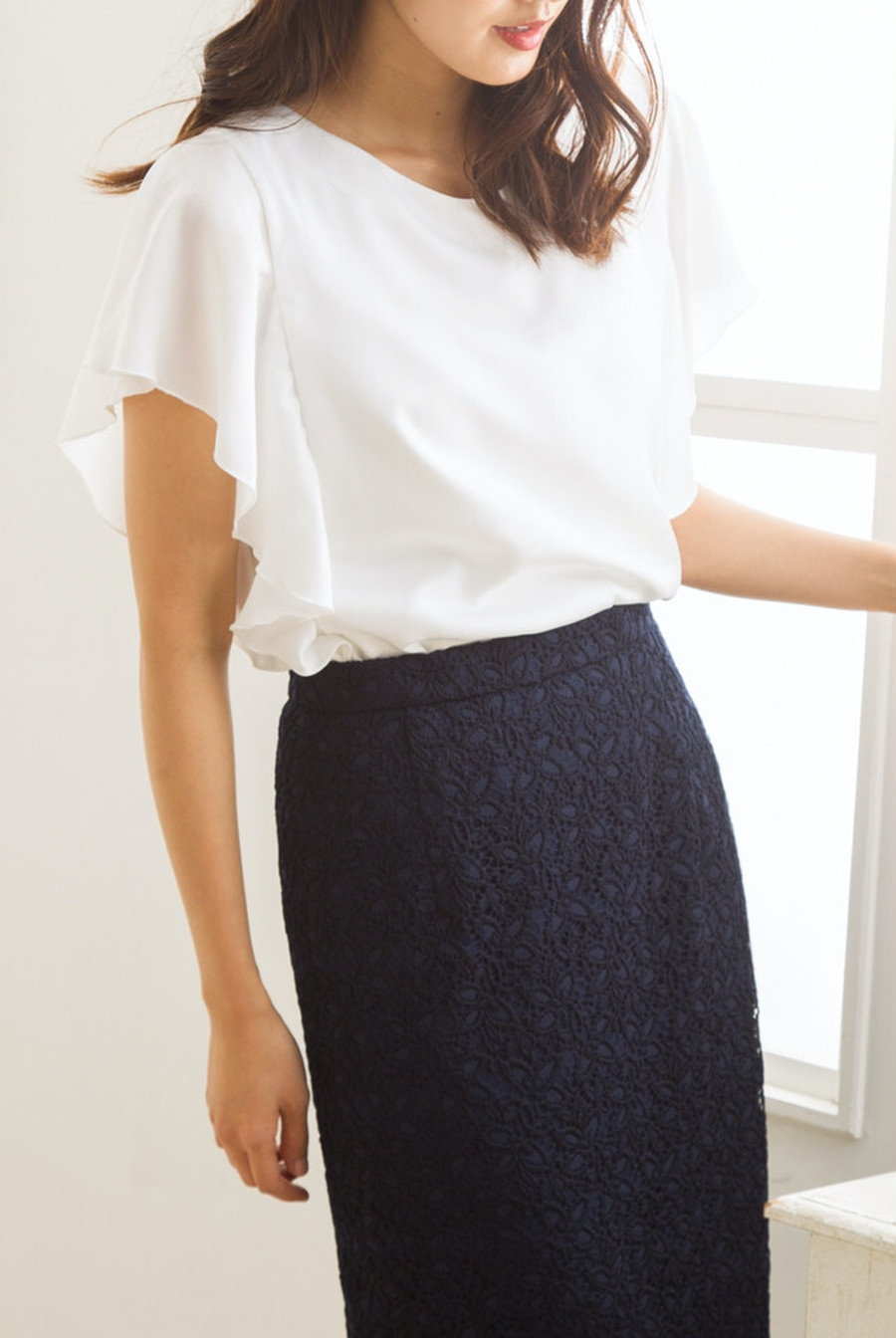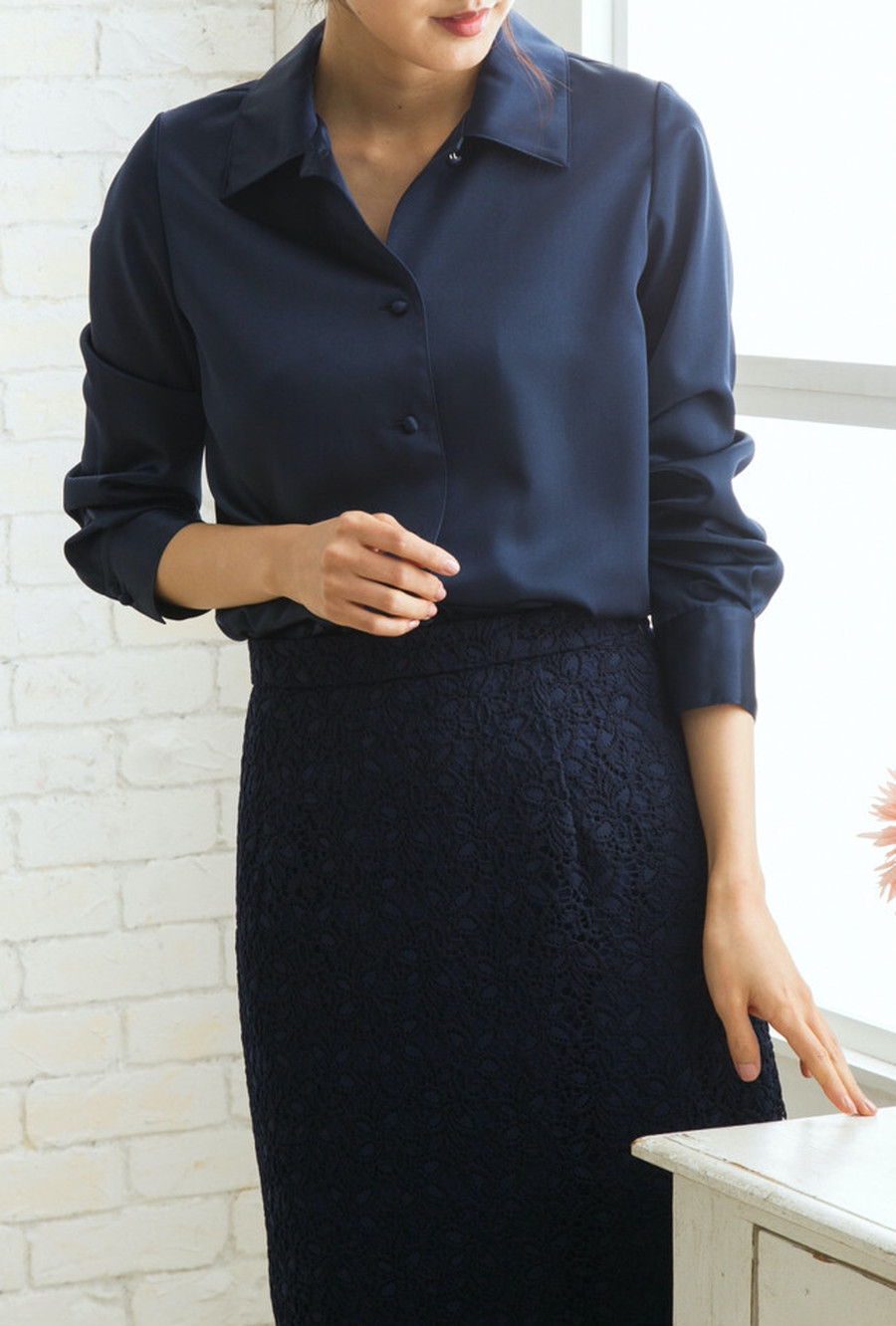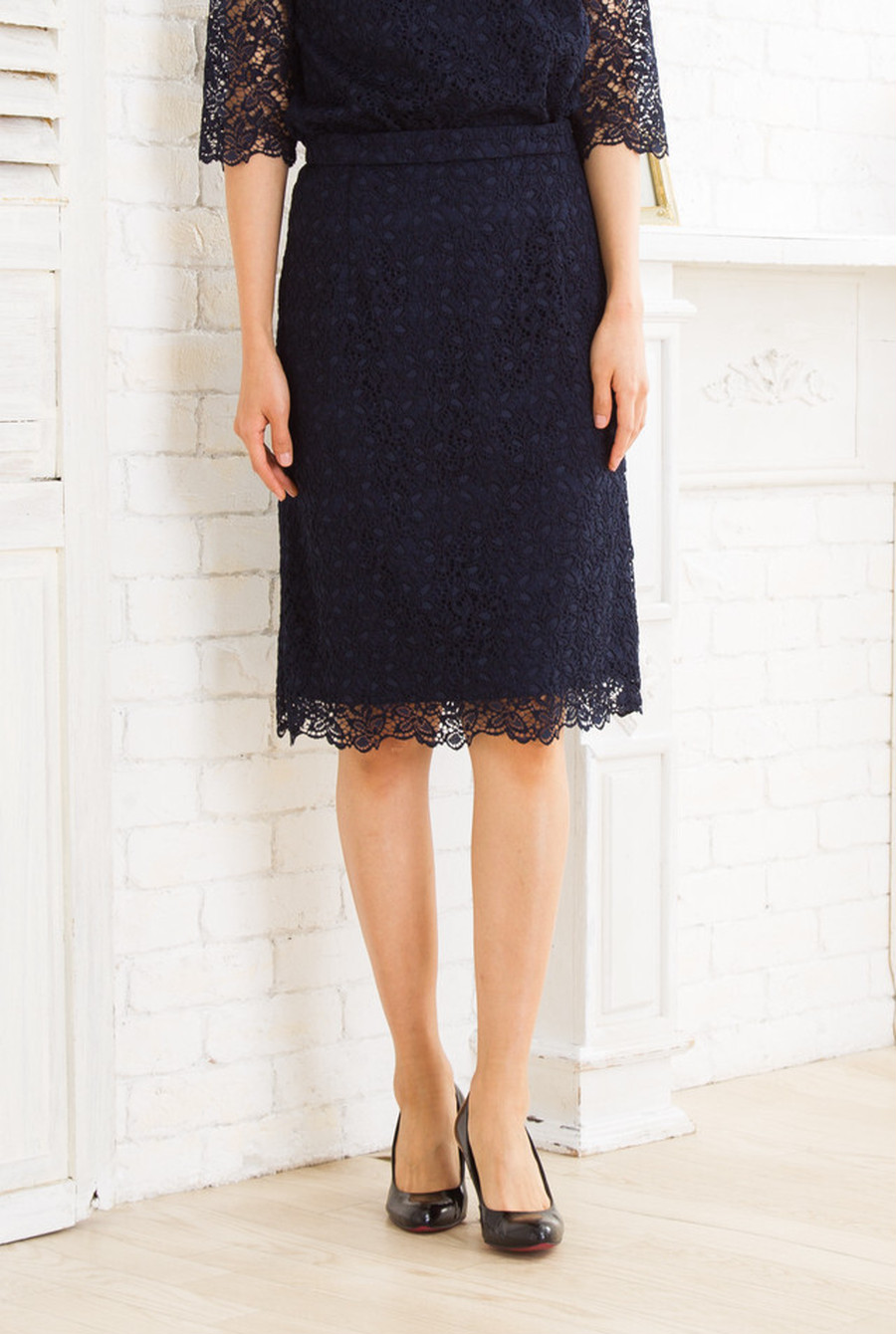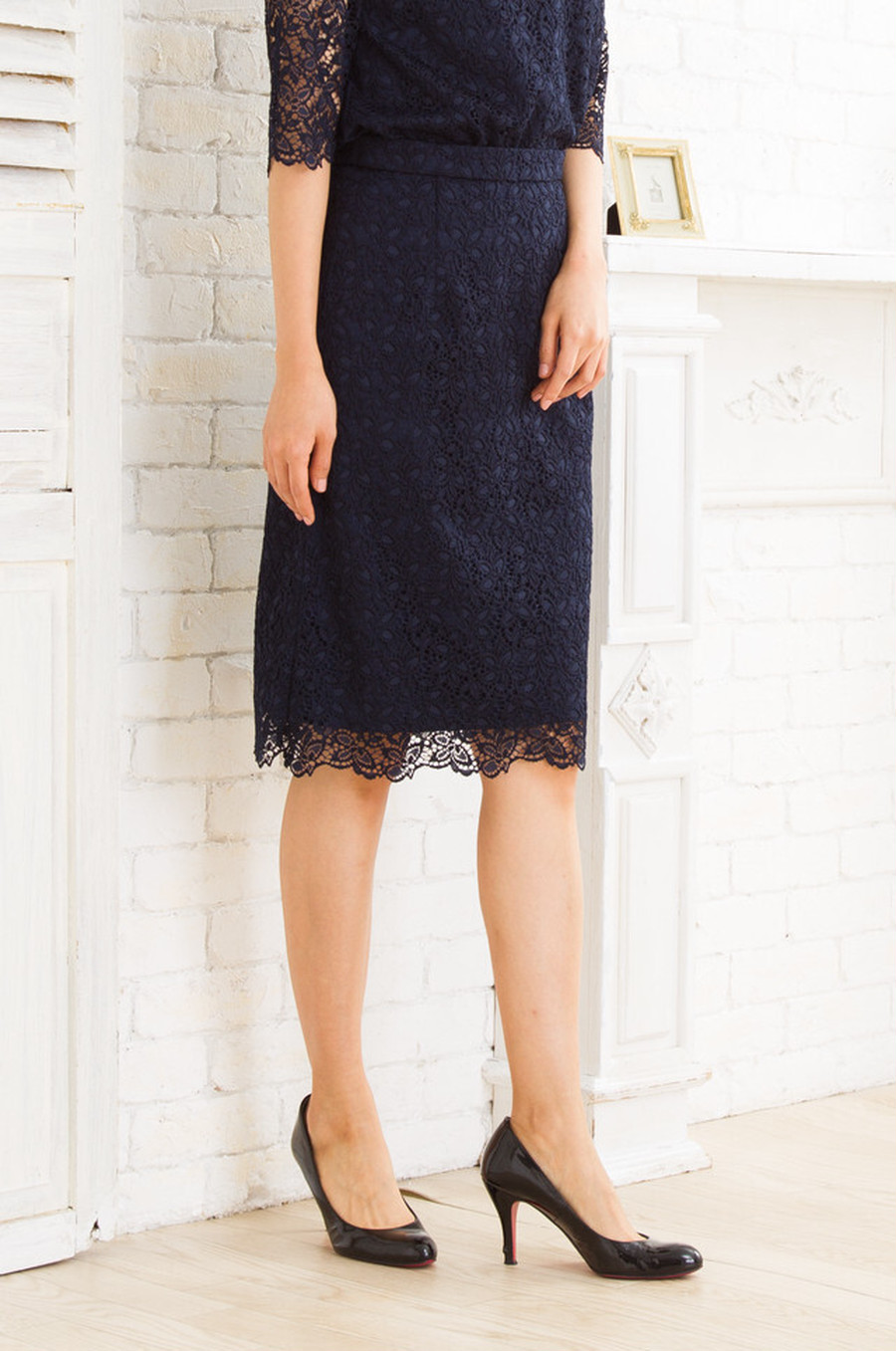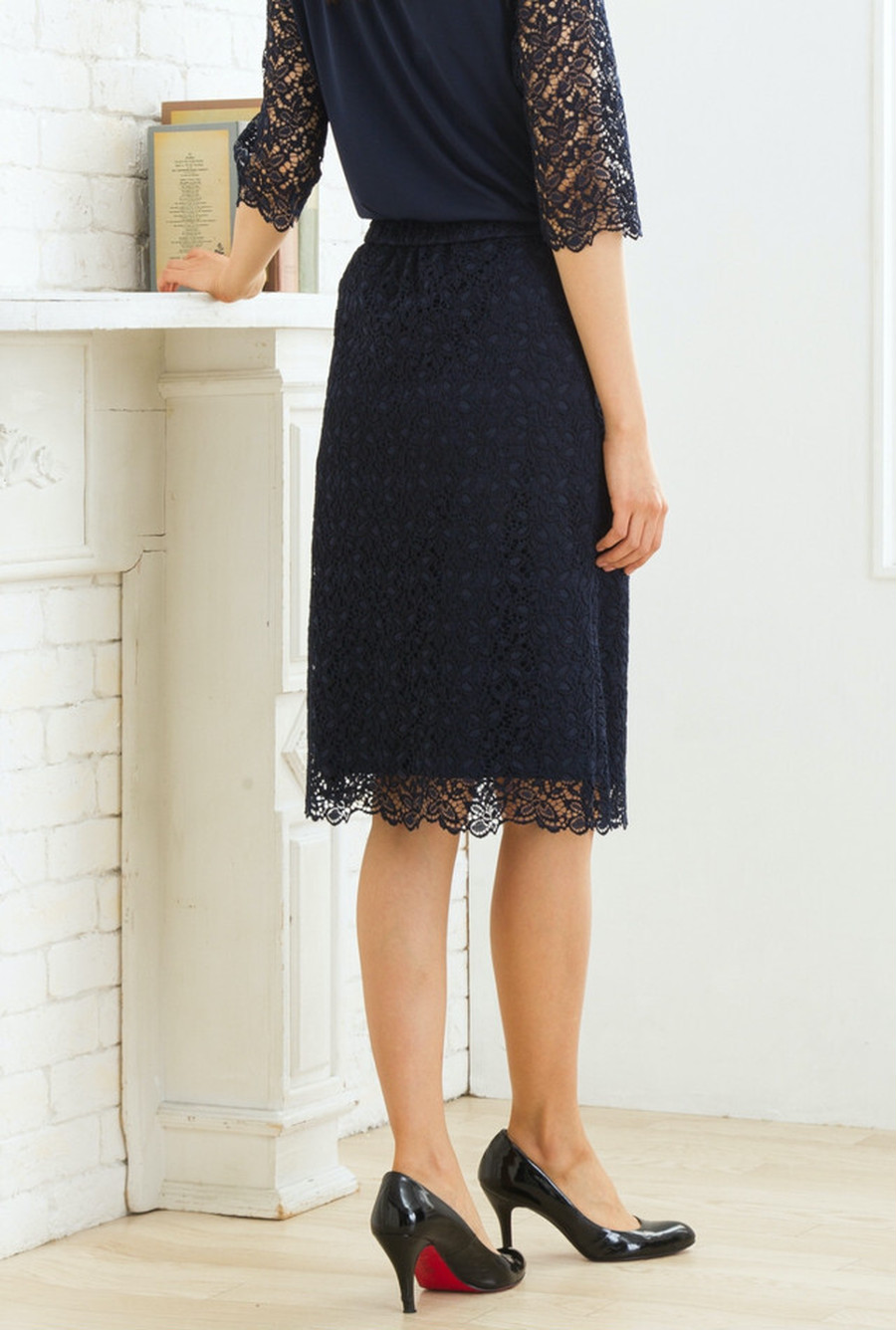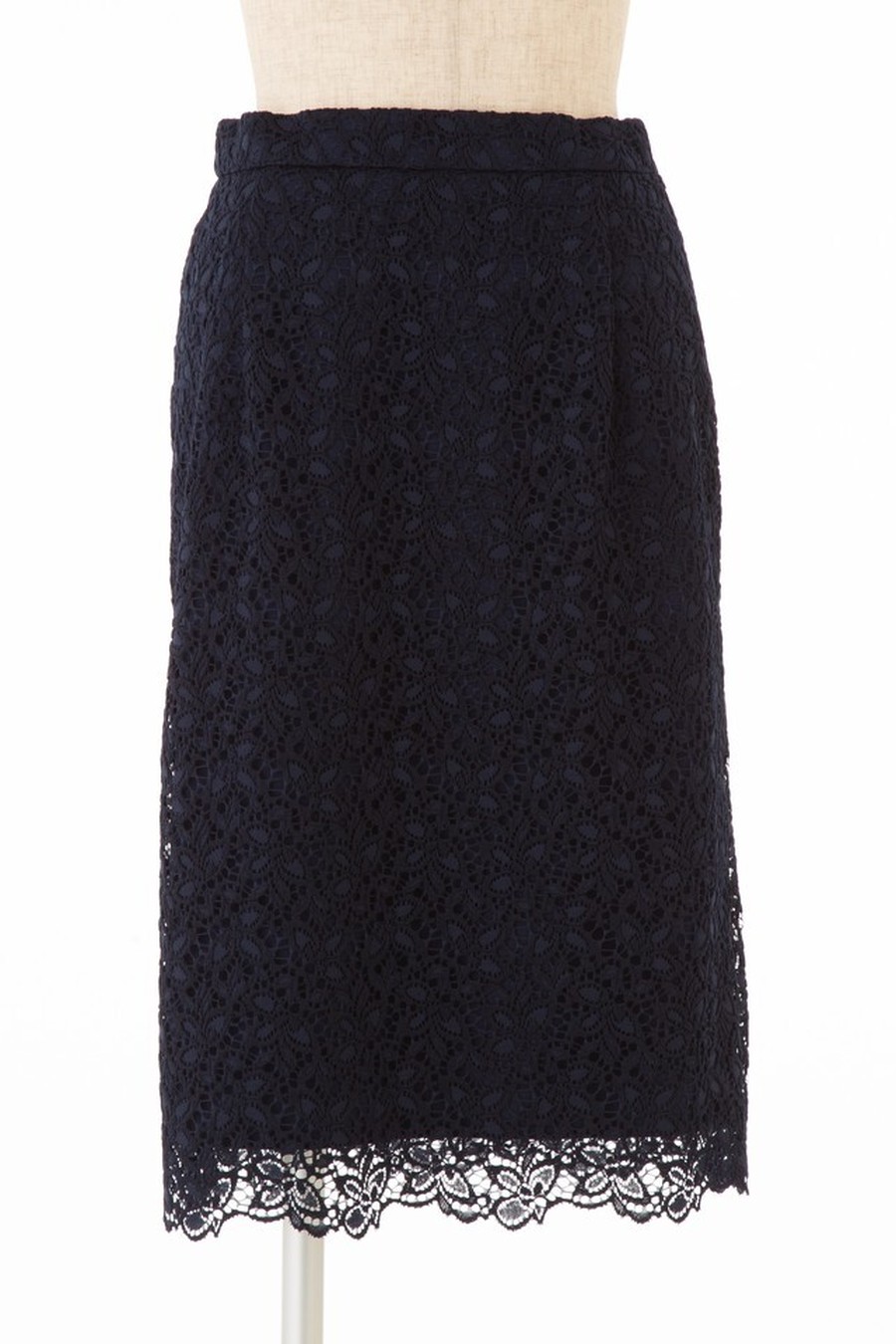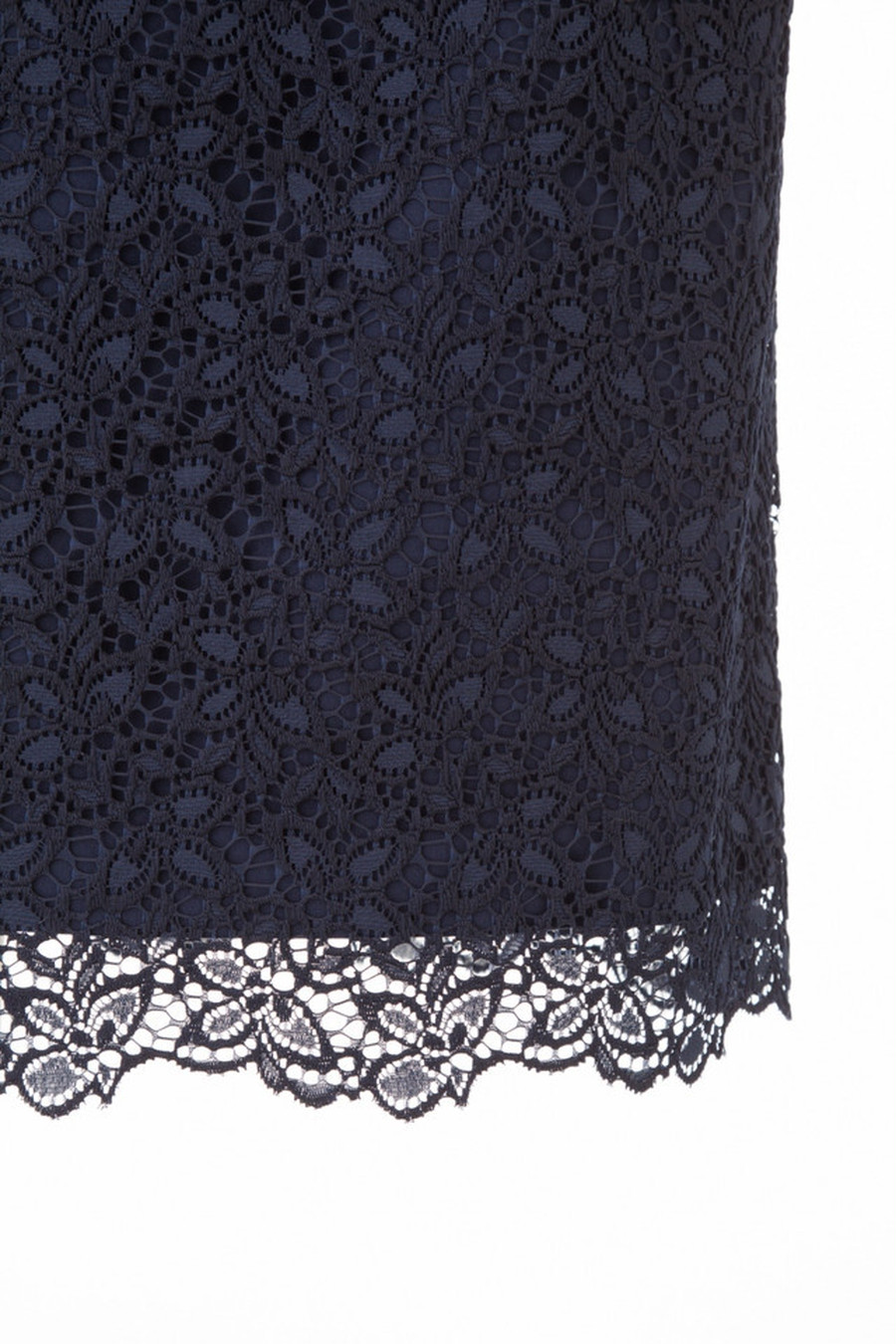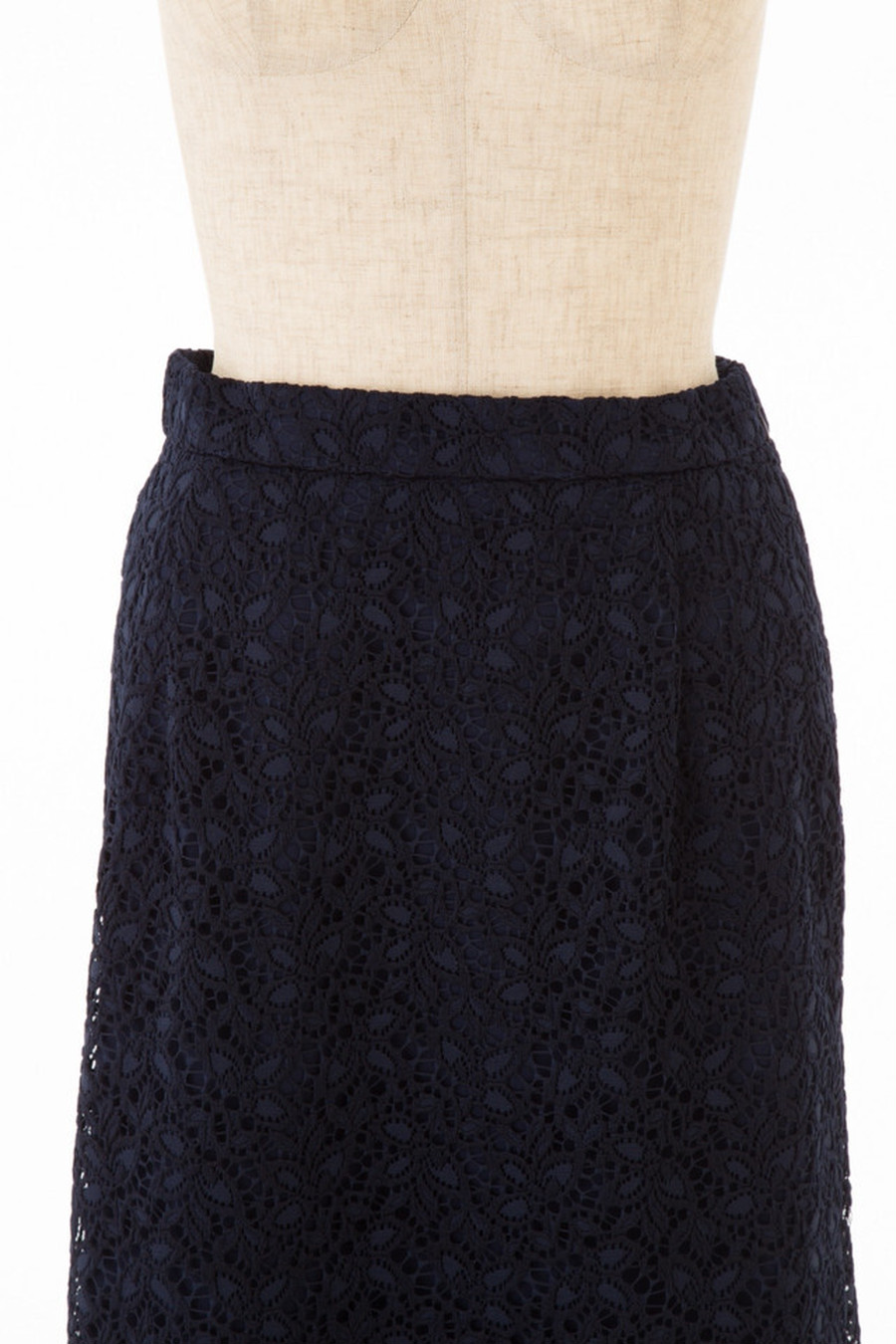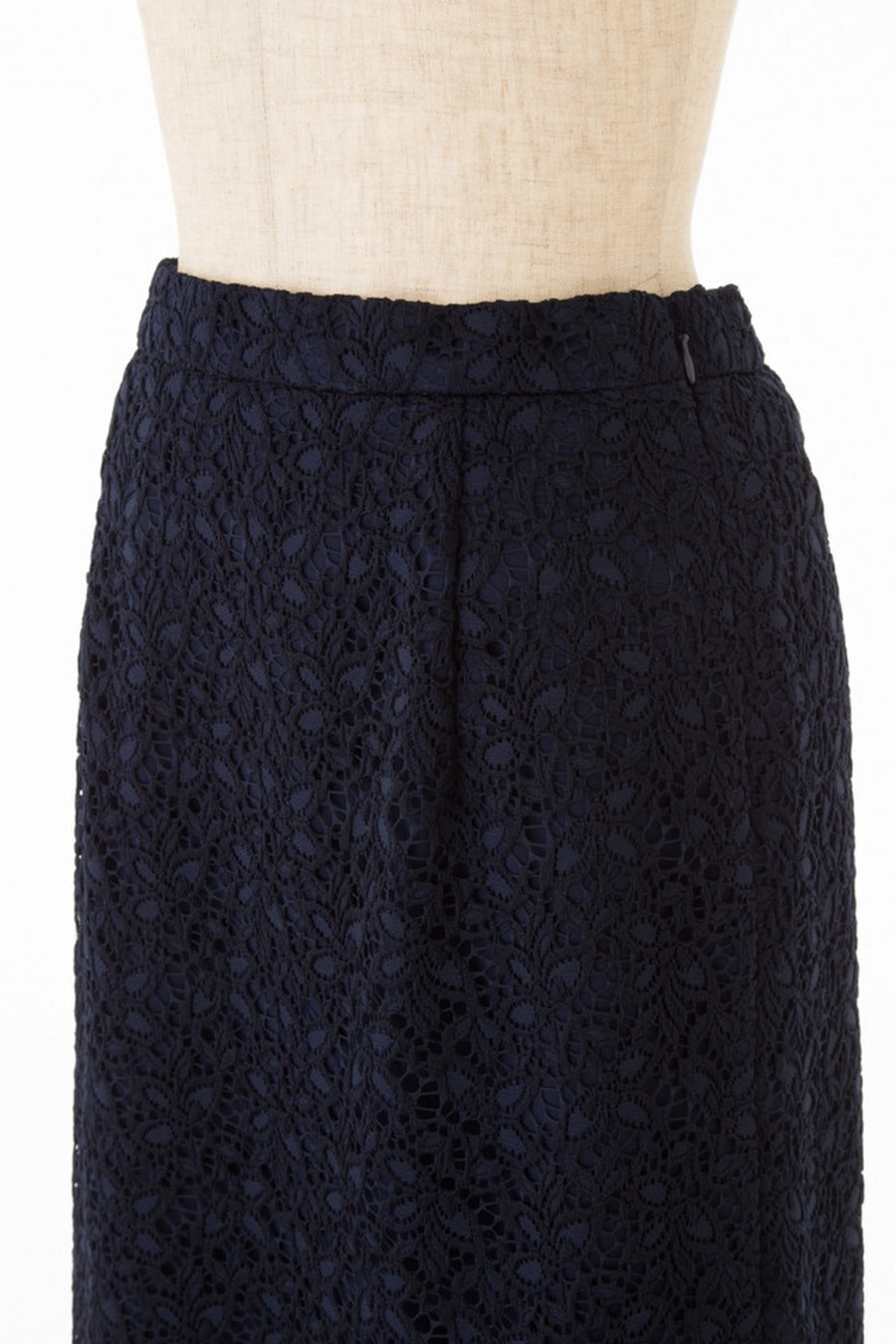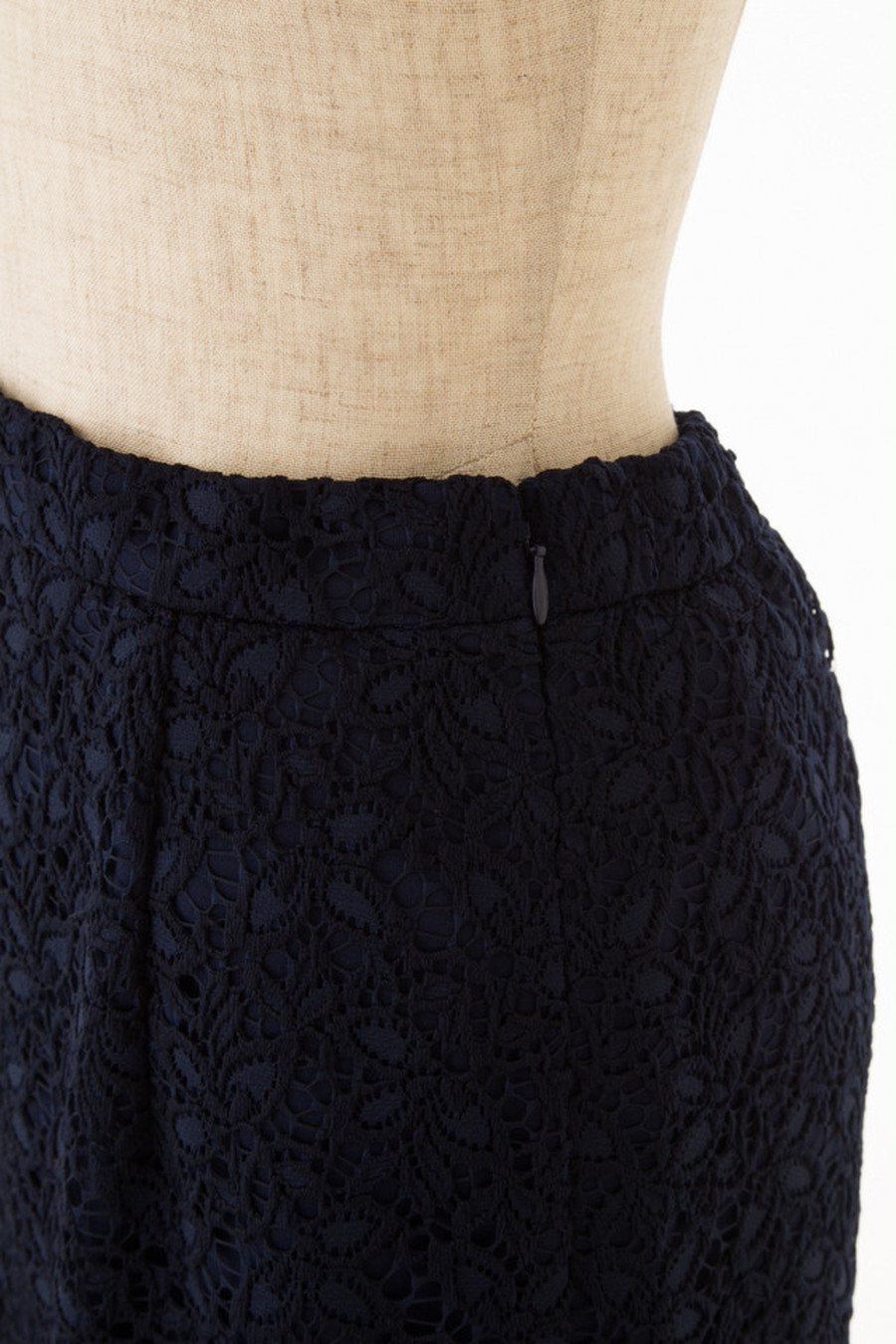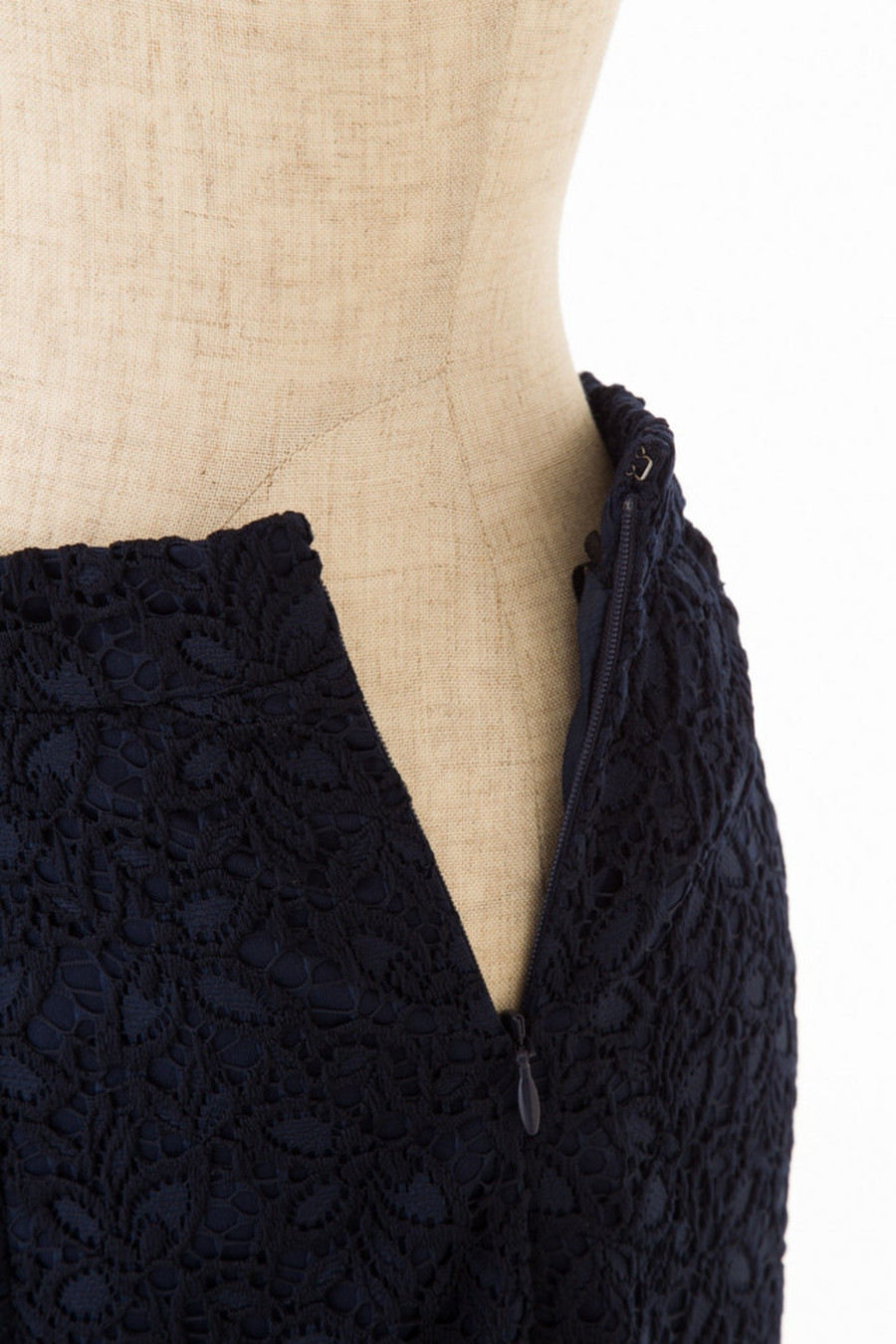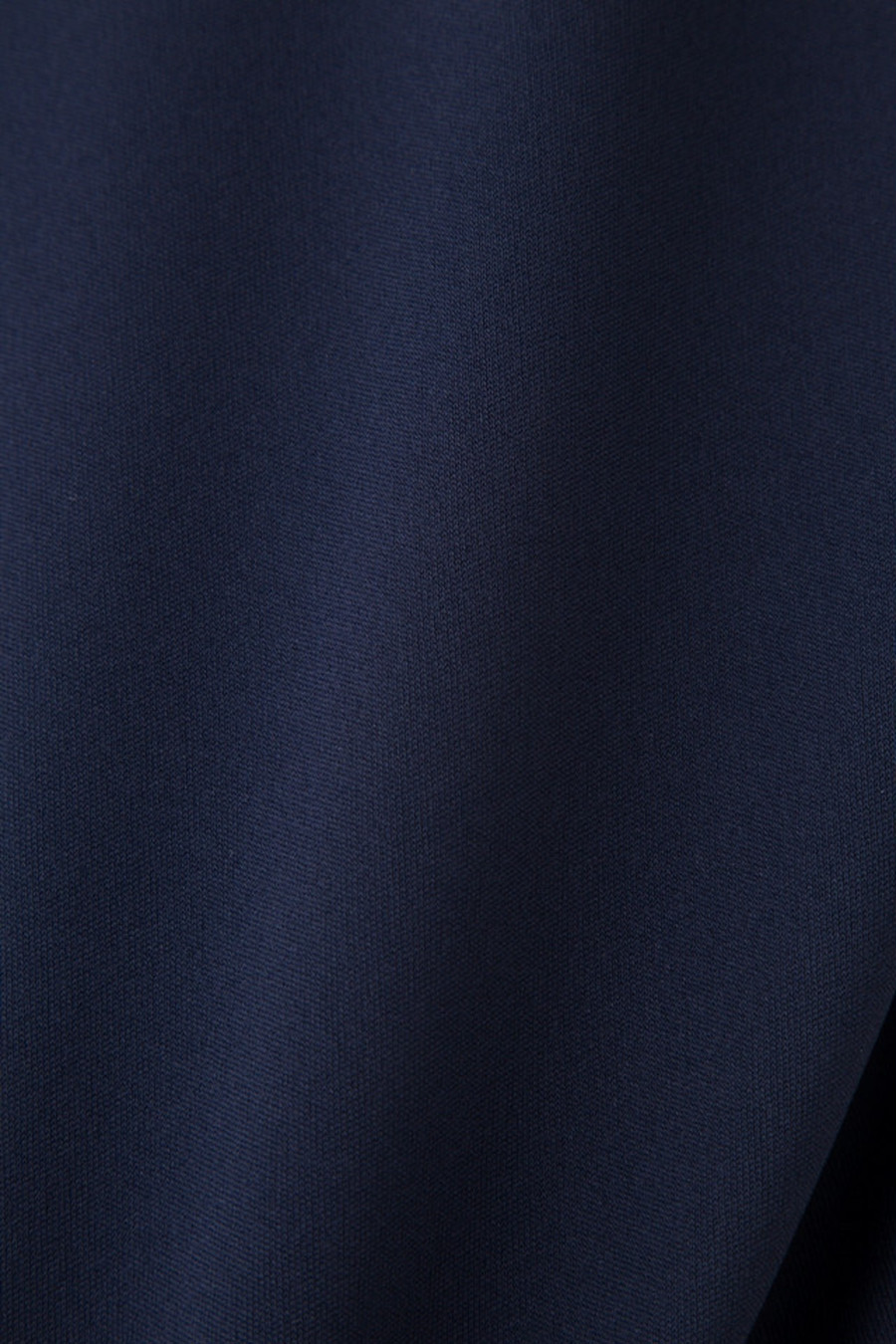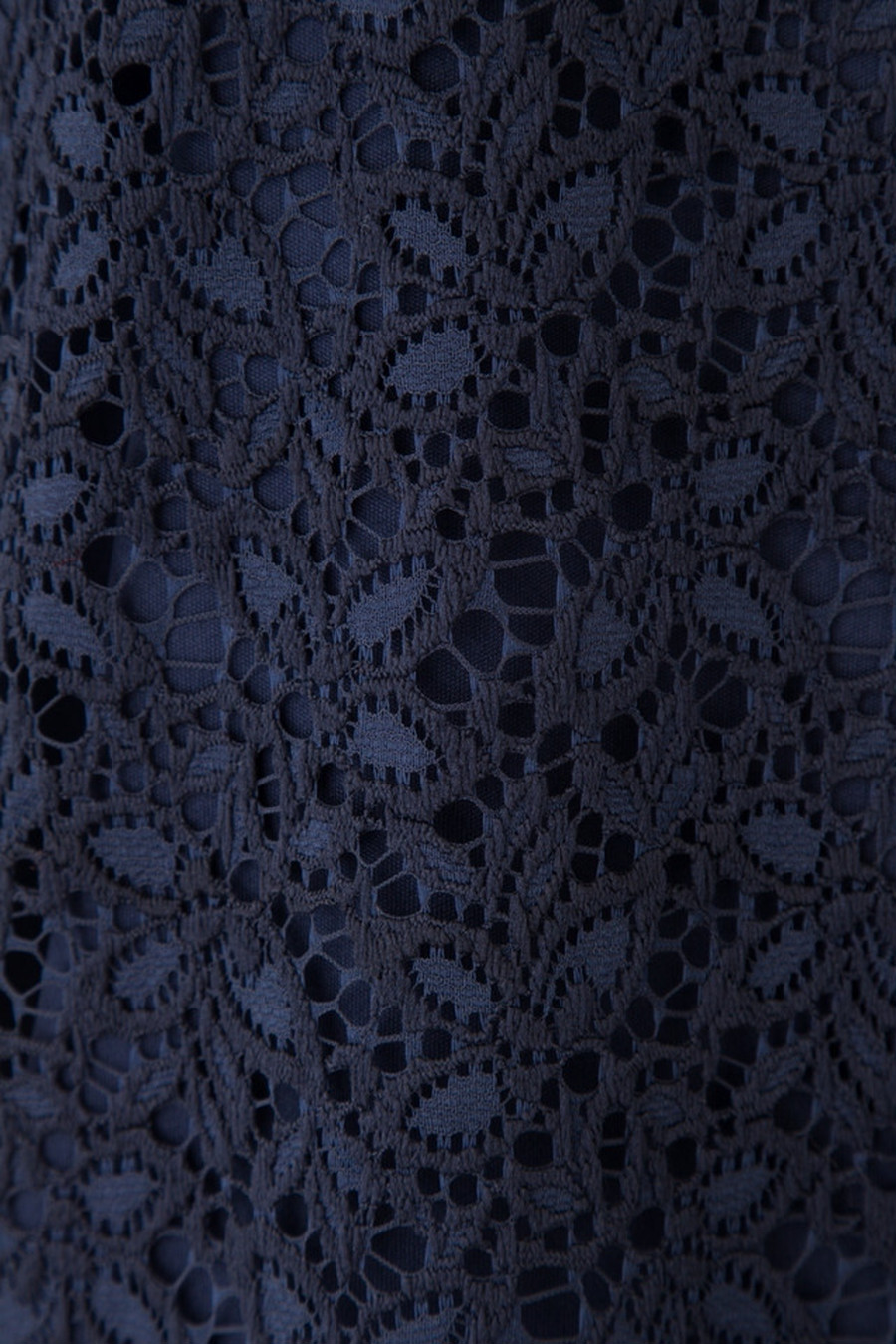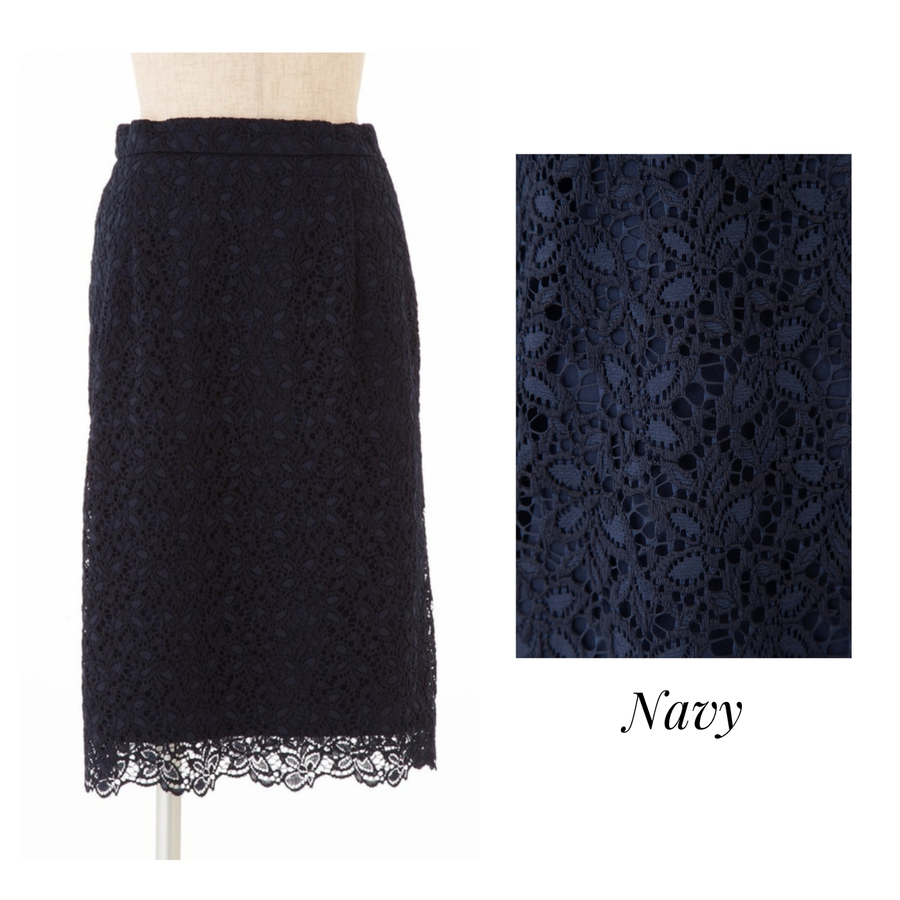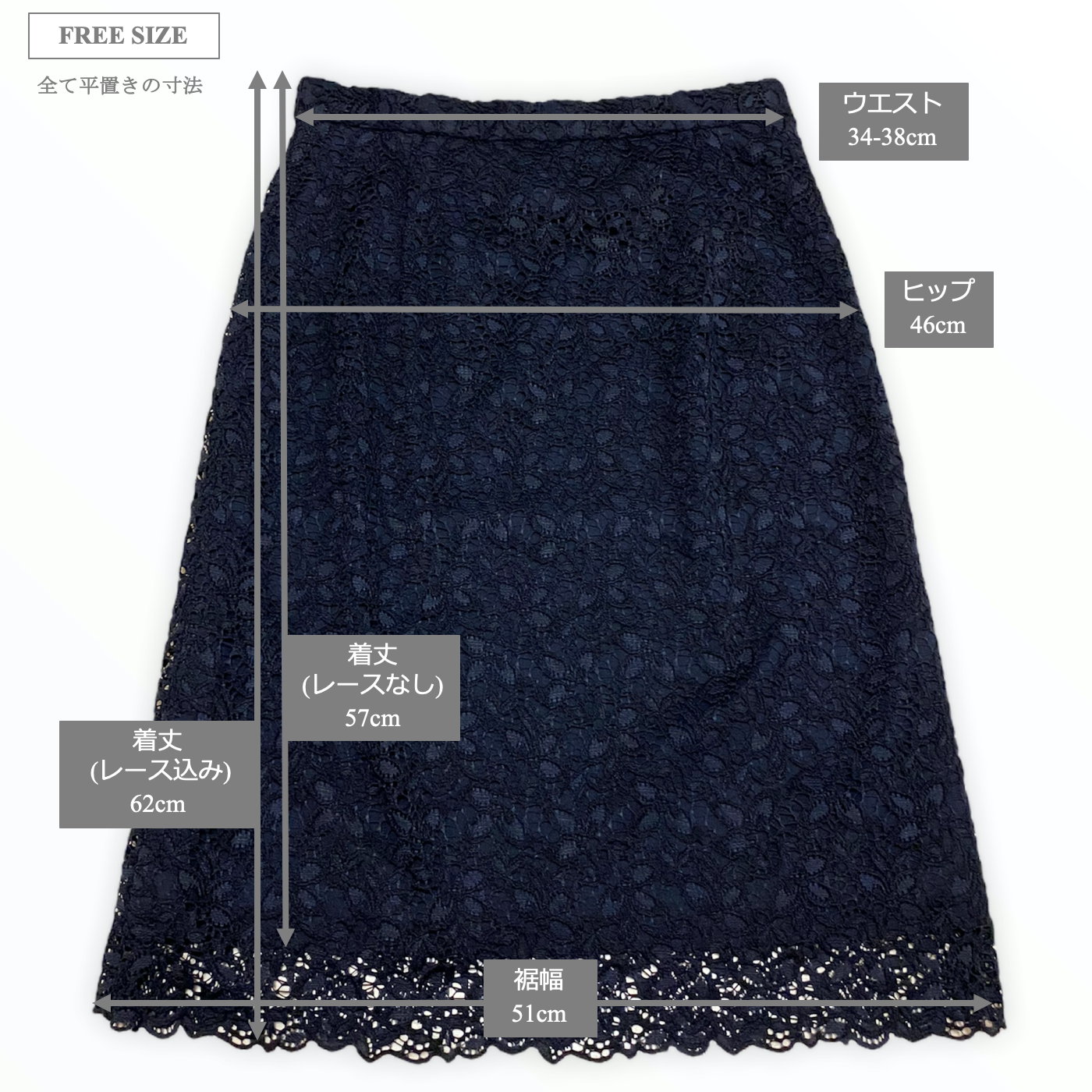 Reviews

(3)

Shipping method / fee

Payment method