上質ひざ丈リーフ柄レーススカート
*Earliest delivery date is 6/13(Tue) (may require more days depending on delivery address).
Japan domestic shipping fees for purchases over ¥15,000 will be free.
Shipping fee is not included. More information.
【商品詳細】
デザインについて
◎アレンジ力の高くて上品なリーフ柄レーススカート
◎ウエスト部分にはダーツを施しすっきりと仕上げています
◎ストレートなラインが脚を綺麗に魅せてくれます
◎ボディラインが拾われにくいゆったりとしたデザイン
◎特にお尻や太ももなどのカバー力が高いスカートです
◎膝が隠れる丈感は清楚でトレンドに左右されない印象に
◎リーフ柄レースは可愛くなりすぎず、気品のある大人の女性らしさを引き立たせてくれます
◎オフィスカジュアルからプライベートまで幅広いアレンジが可能
◎ネイビーは様々なシーンで活躍すること間違いなし
◎気品のあるワンランク上のスタイリングが実現します
◎スカートは裏地を二枚使用することで、透け感ゼロの優秀な一着に仕上がっています
◎ブラウスとの相性抜群、コーディネートの主役になるスカートです

機能性について
◎シワになりにくい素材
◎ご自宅でお洗濯可能
◎レースでありながら、厚手の生地なので丈夫な素材

生地について
◎上質で安心・高品質な日本製の丁寧な縫製
◎生産国:日本
◎原産国:日本

【商品名】上質ひざ丈リーフ柄レーススカート
【カラー】ネイビー
【生産国】日本製100%
【生地原産国】日本
【機能】ホームクリーニング可能
【素材】ポリエステル100%
【サイズ】フリーサイズ 
着丈(レース込み) 62cm 
着丈(レースなし) 57cm 
ウエスト 34-38cm (後ろ側がゴムで少し伸びます) 
ヒップ 46cm

【素材】
裏地:あり
生地の厚さ:厚手
透け感:なし
伸縮性:なし
素材:ポリエステル 100%

■活躍シーン
卒入園 入学式 入園式 卒園式 卒業式 発表会 学校行事 パーティ 結婚式 七五三 お宮参り お呼ばれ 観劇 ディナー お食事会 通勤 オフィス 仕事 女子会

■関連キーワード
SS2023 春ファッション 膝丈 ひざ丈 スカート レース フォーマル ファッション 紺 navy モノトーン 秋冬 きれいめ レース 大人キレイめ 上品 シンプル 高品質 二の腕 着痩せ 高見え お呼ばれ 通勤 30代 40代 50代 お家洗い可 レディース elegant made in Japan leaf lace skirt 大人フォーマル2023
Add to Like via app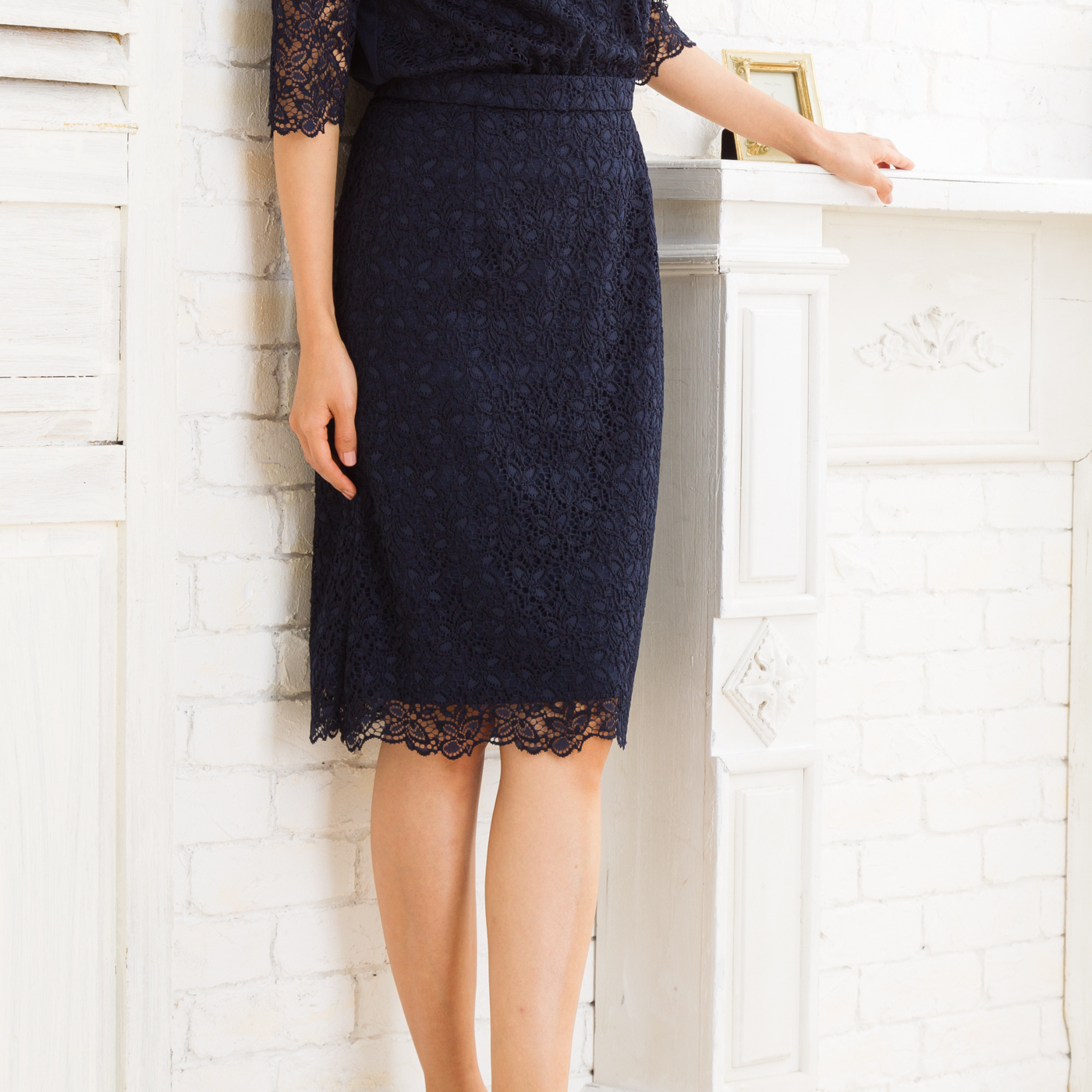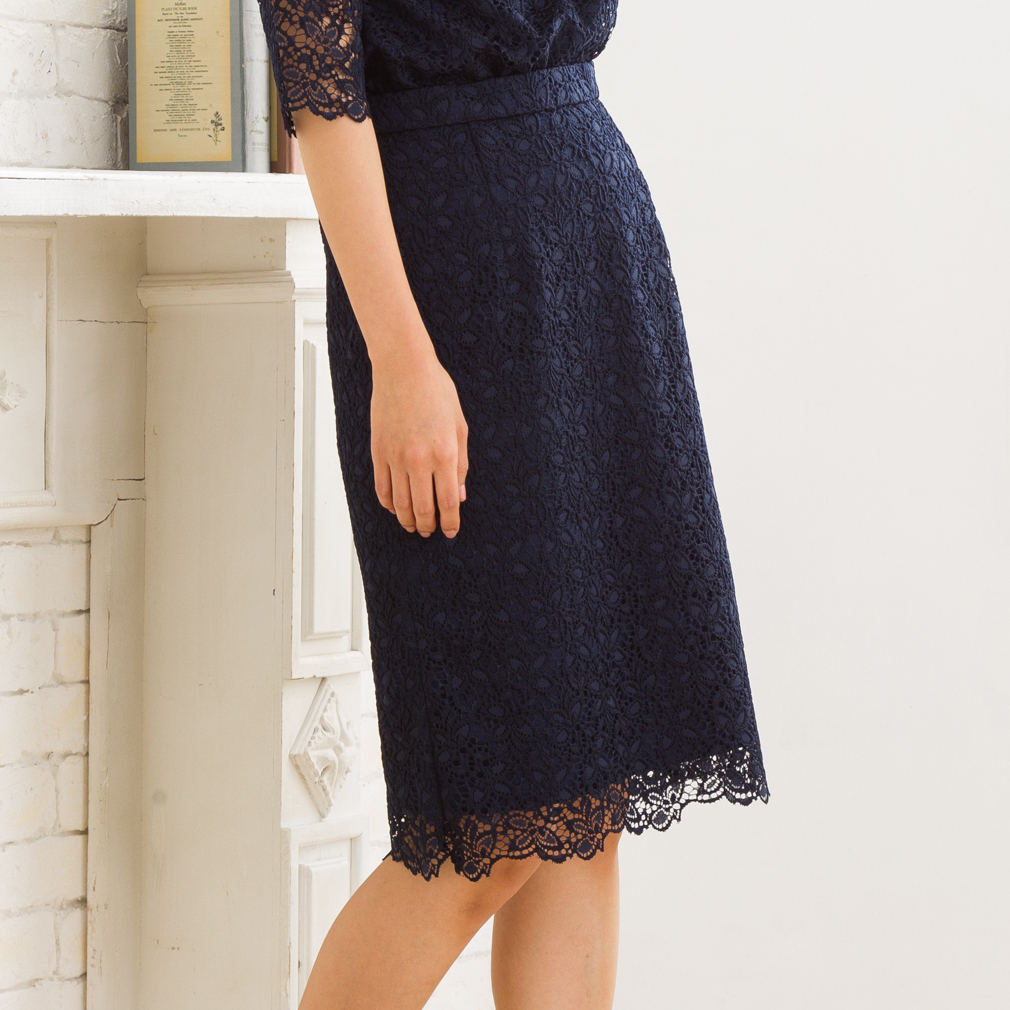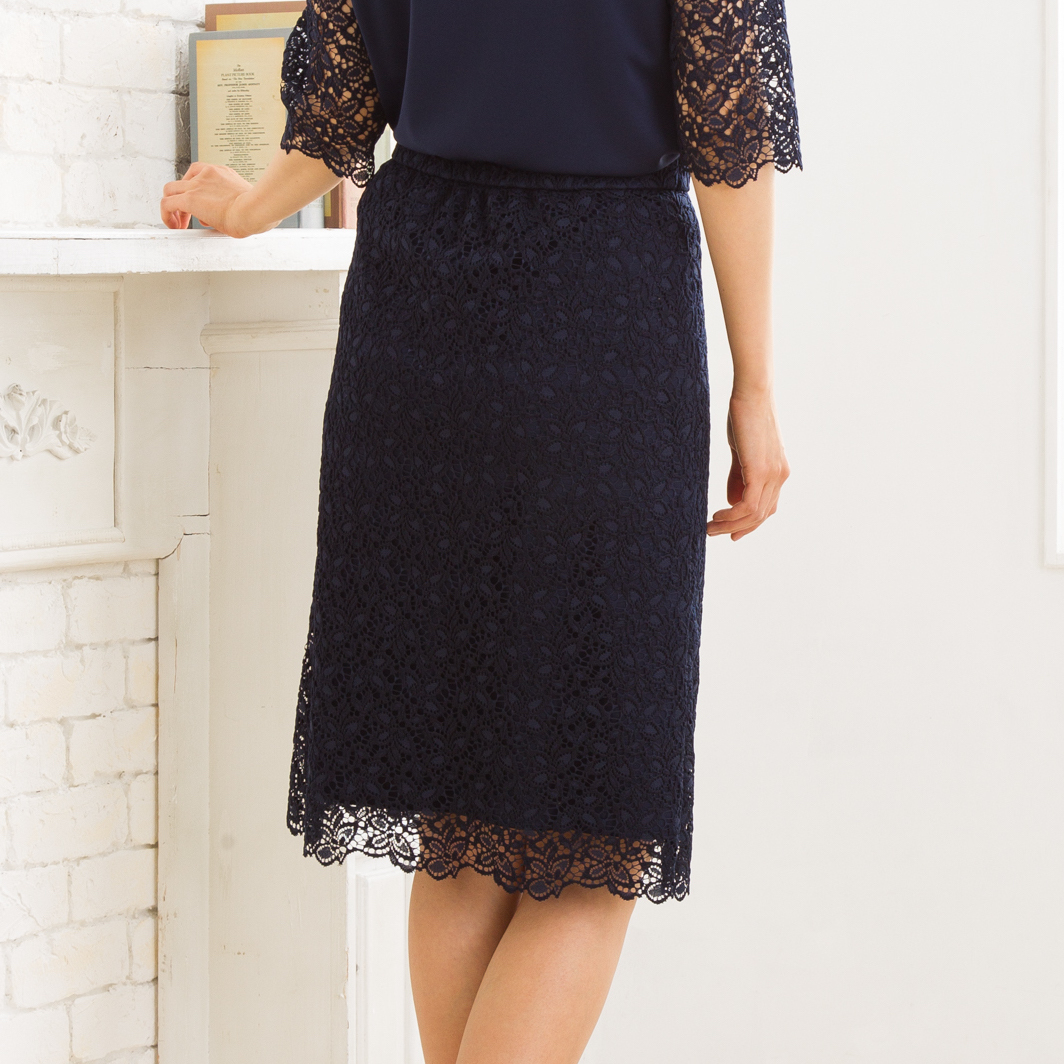 【Model】170cm/ B74cm/ W60cm/ H86cm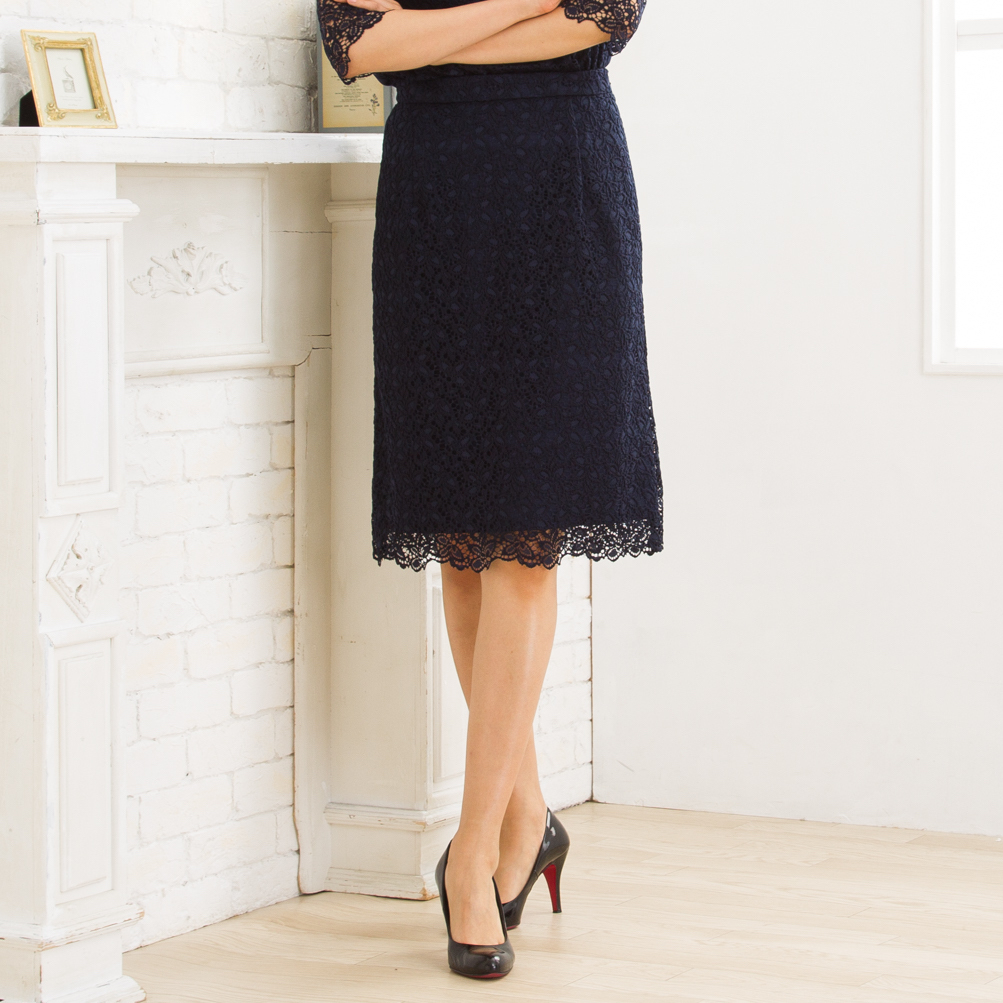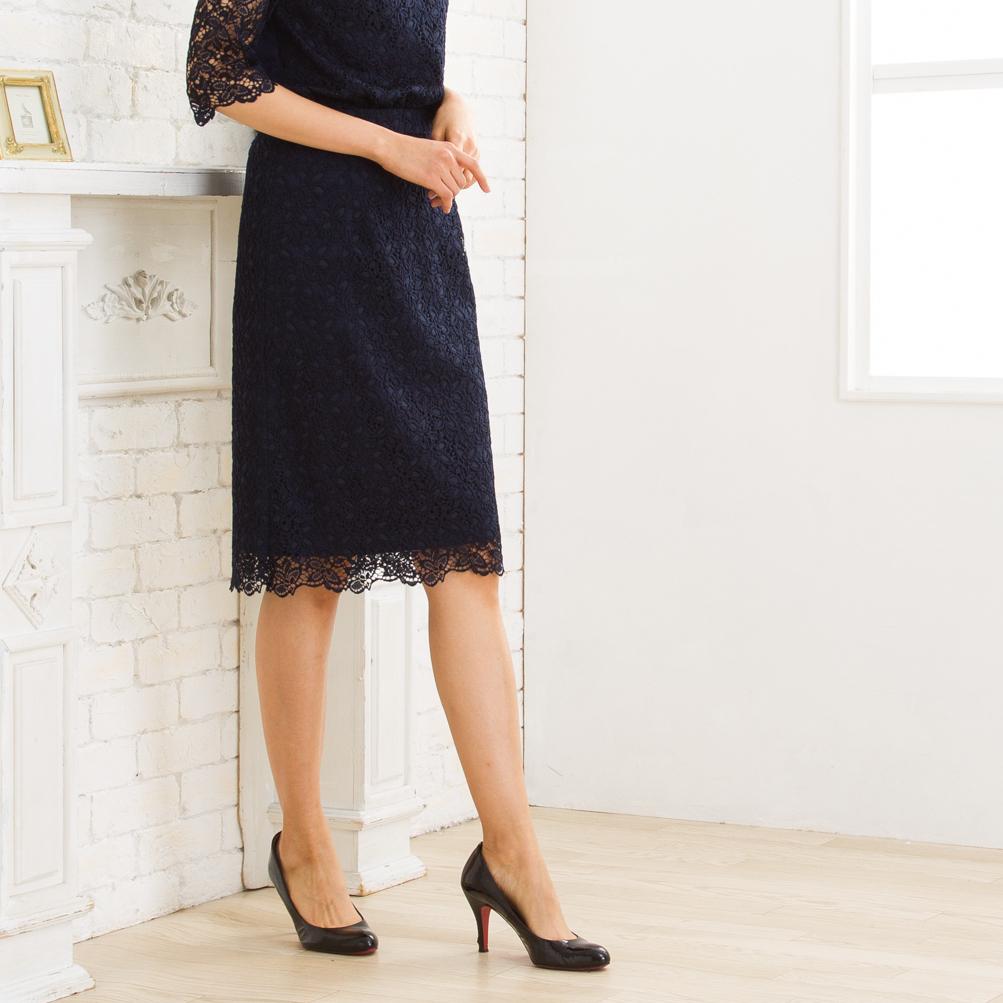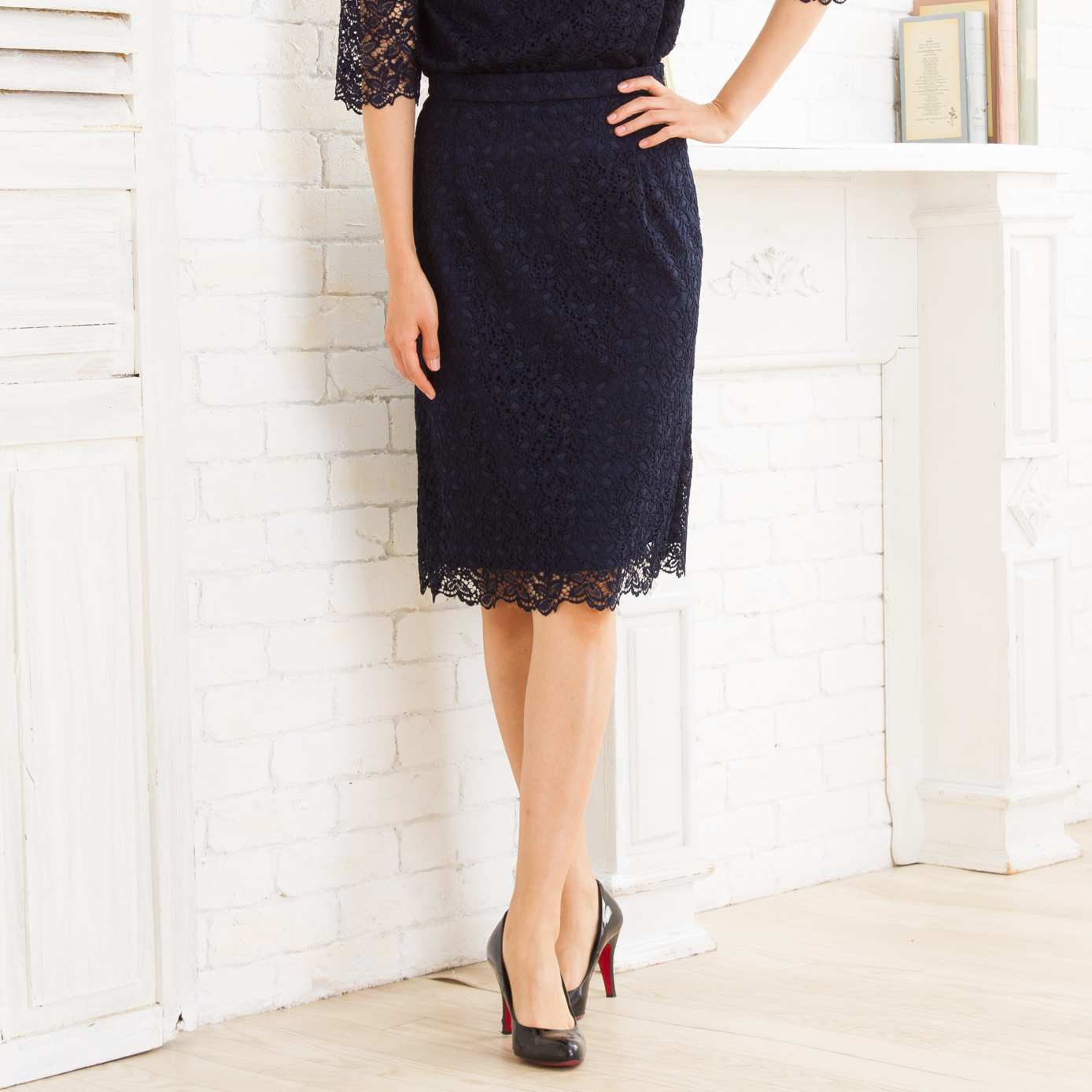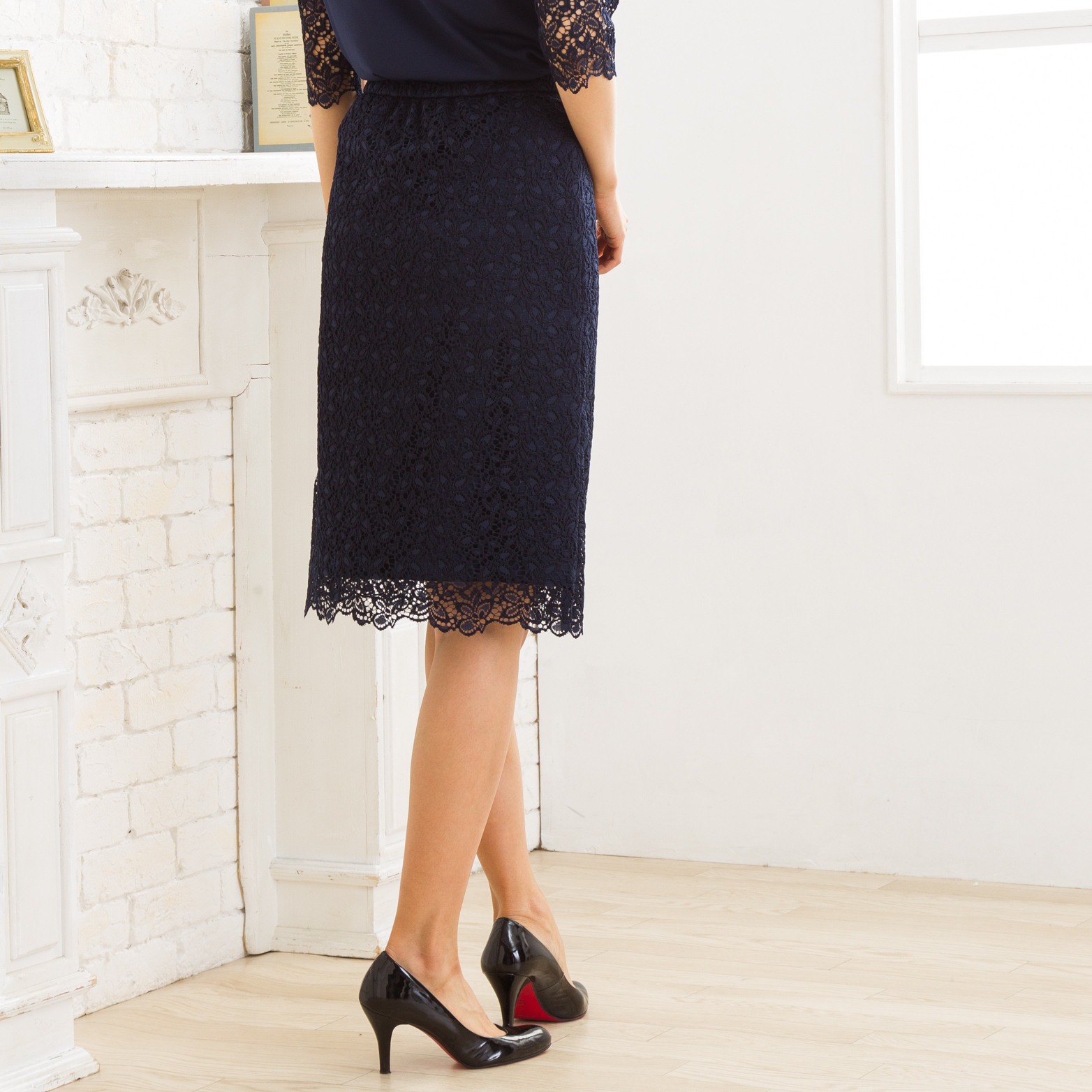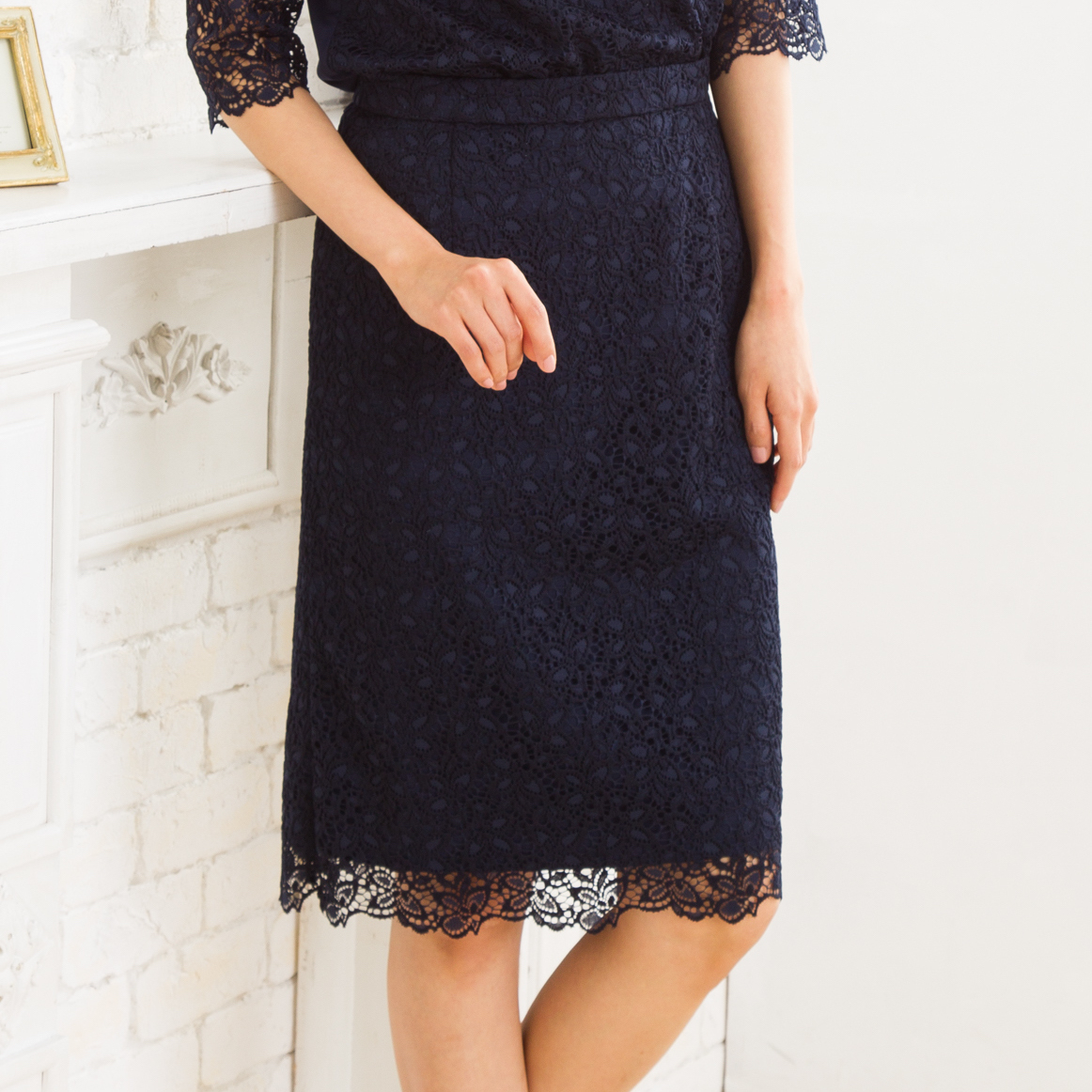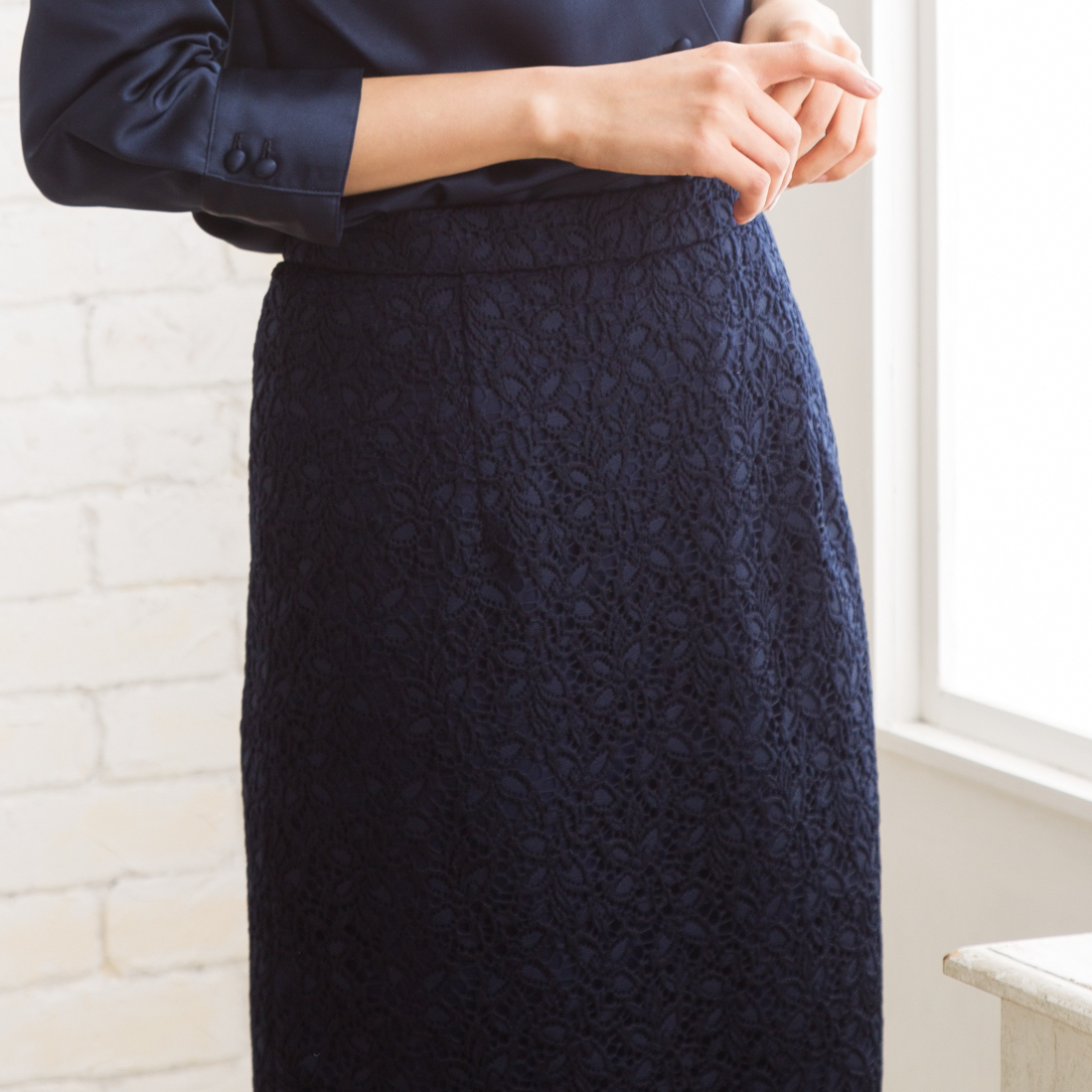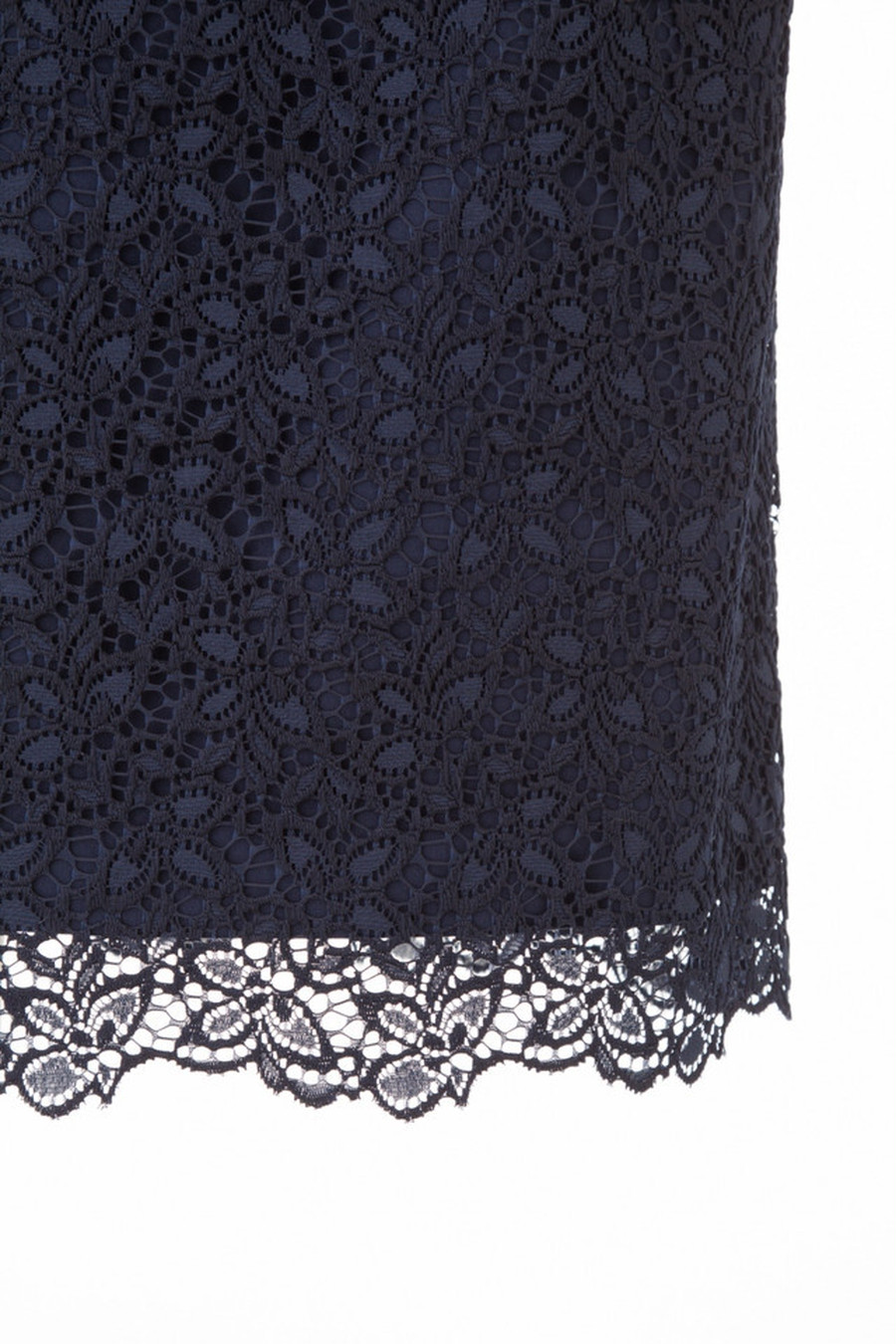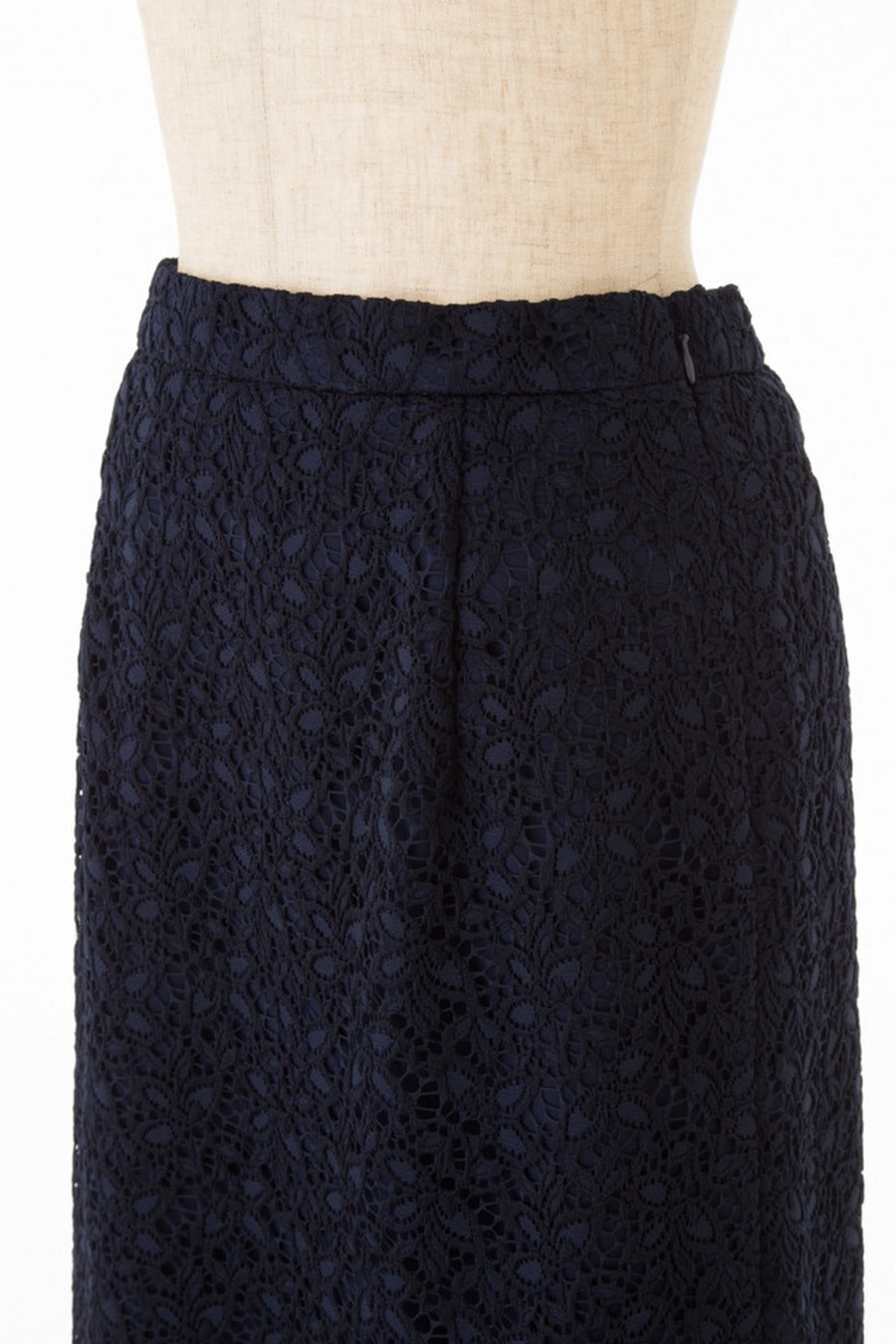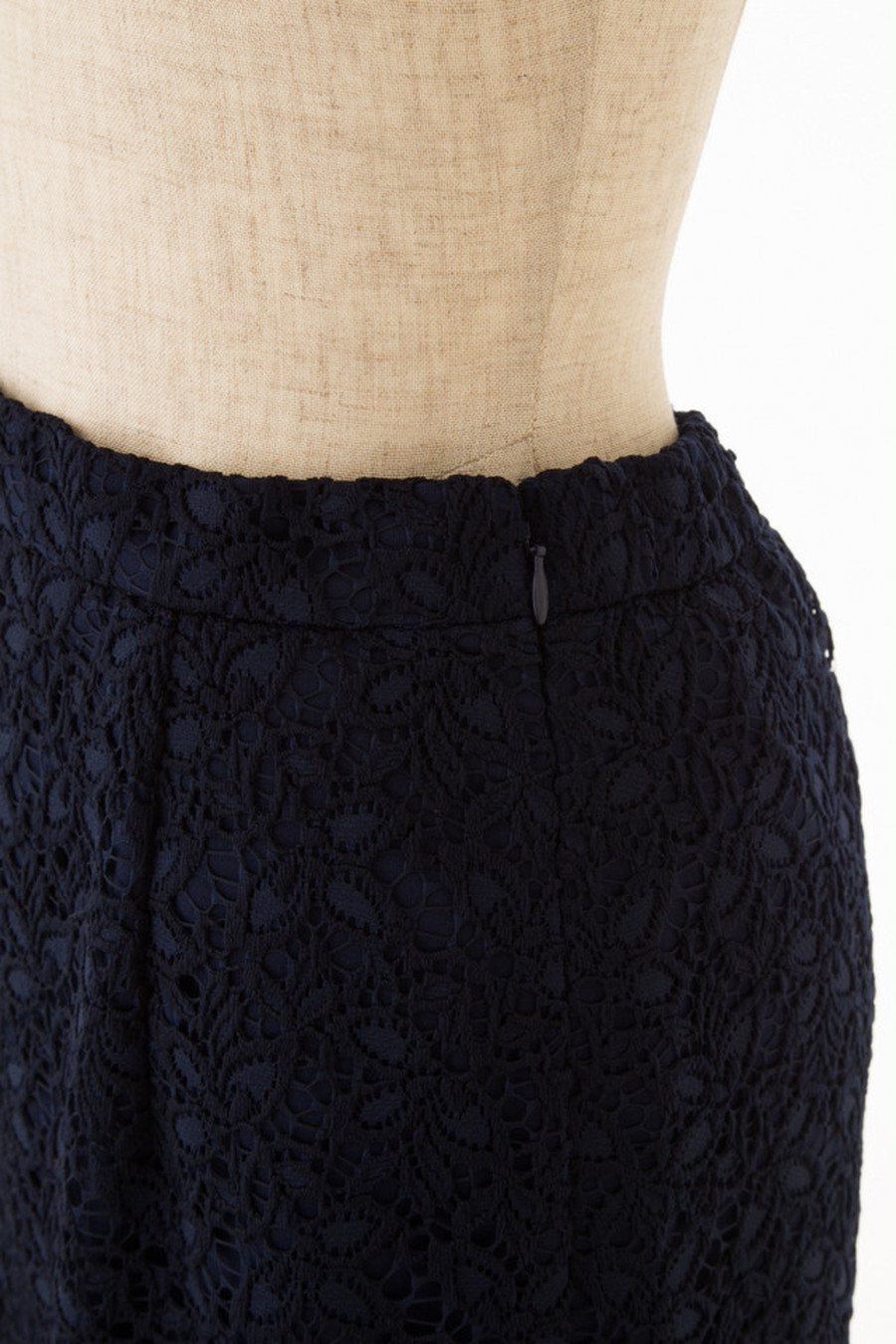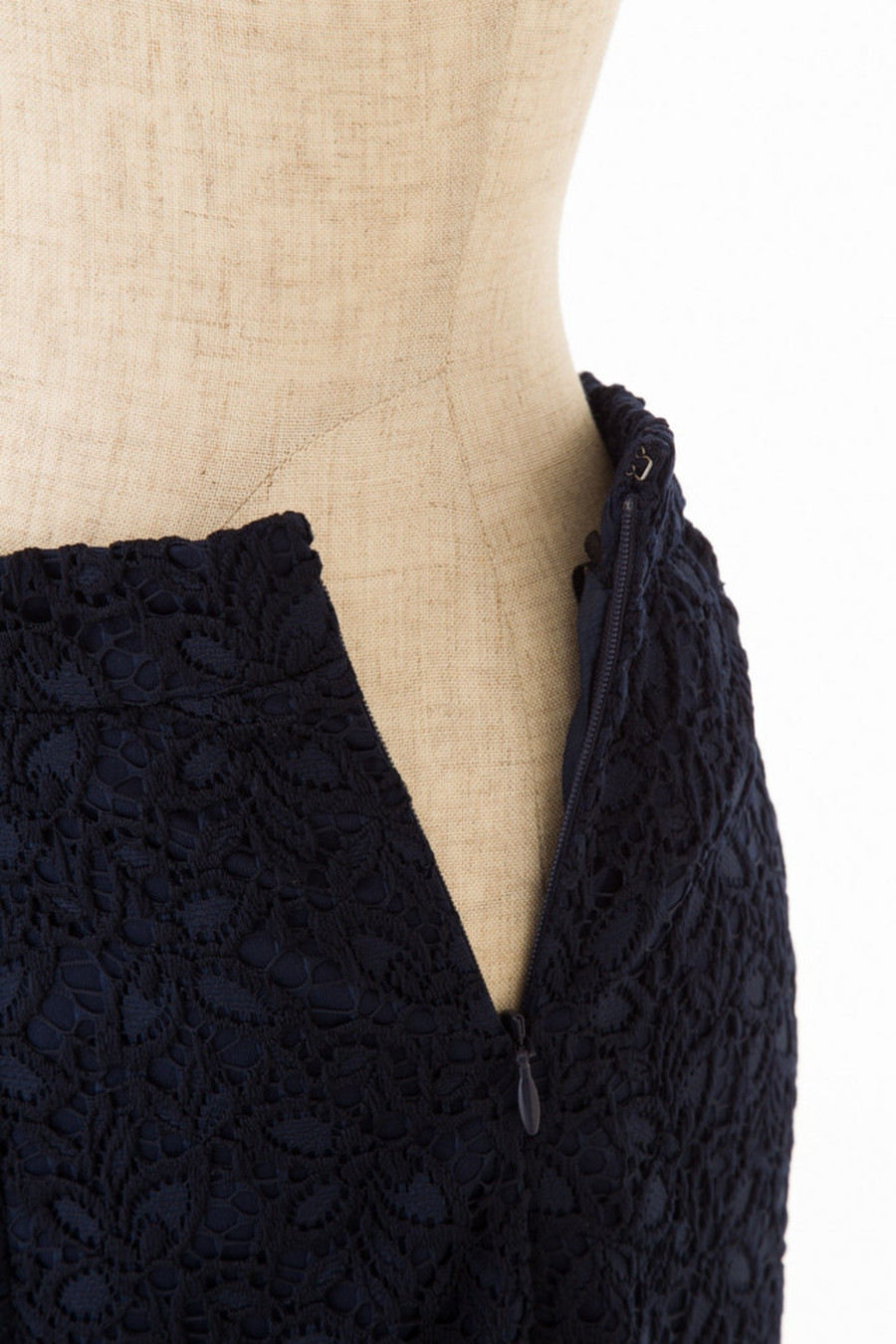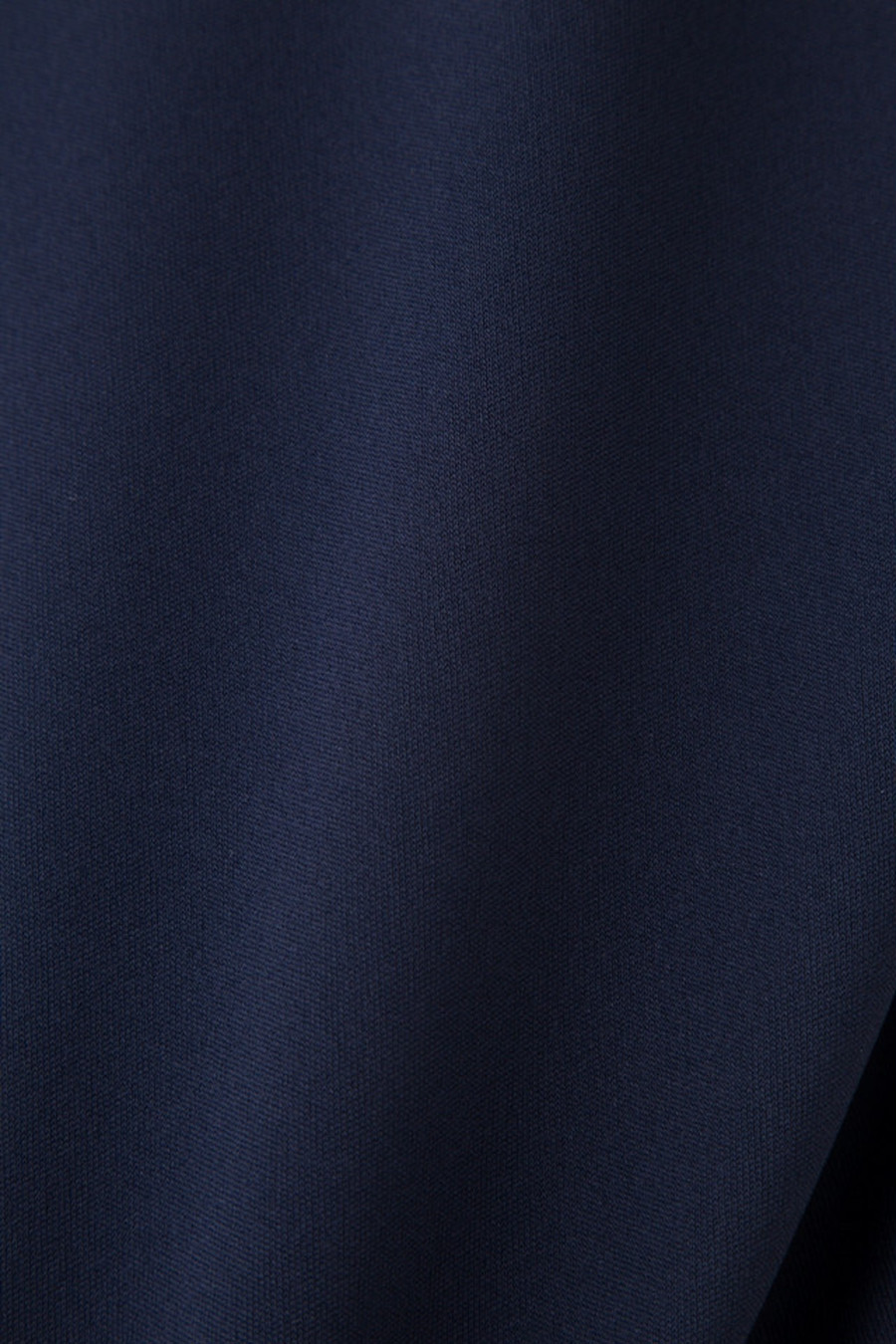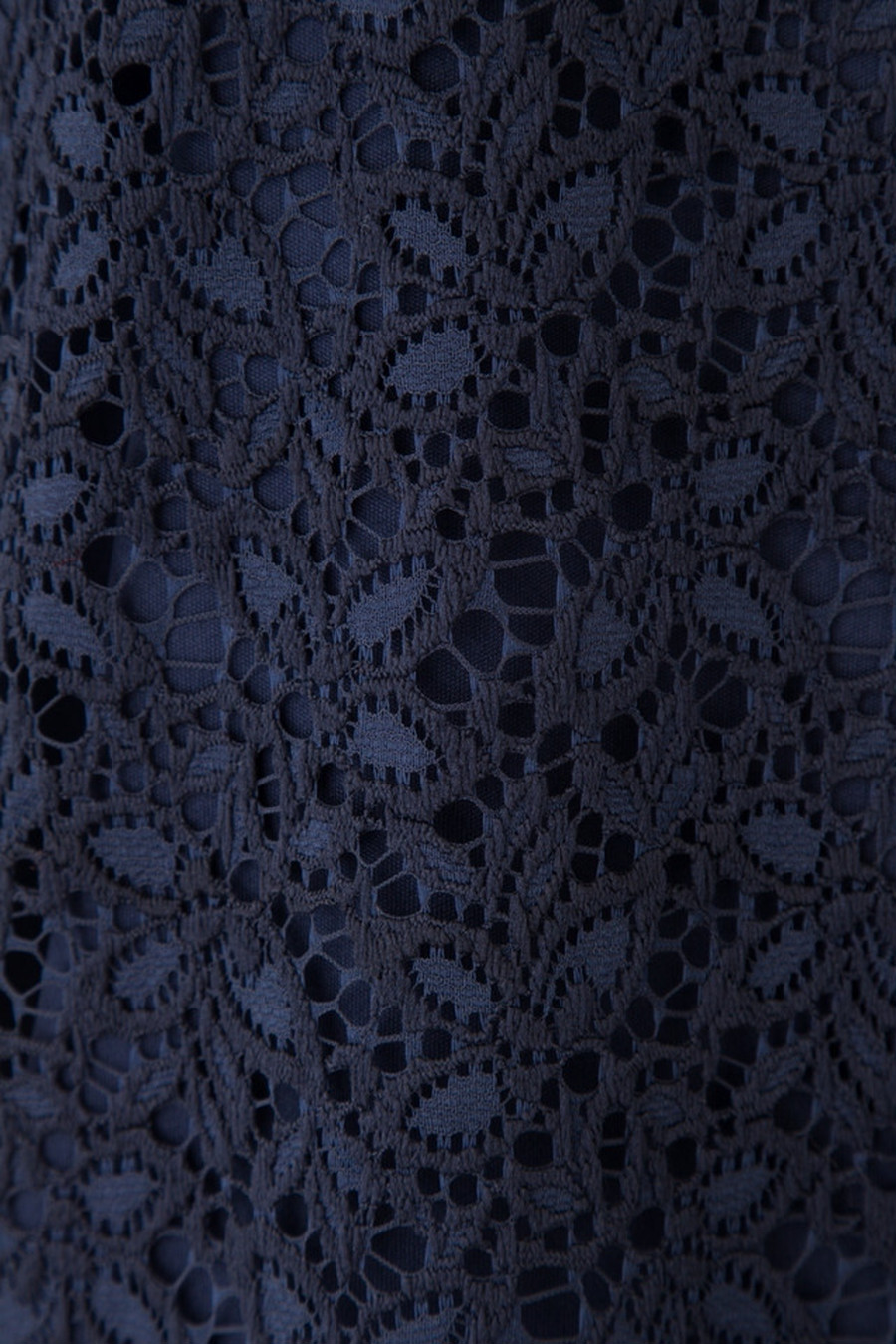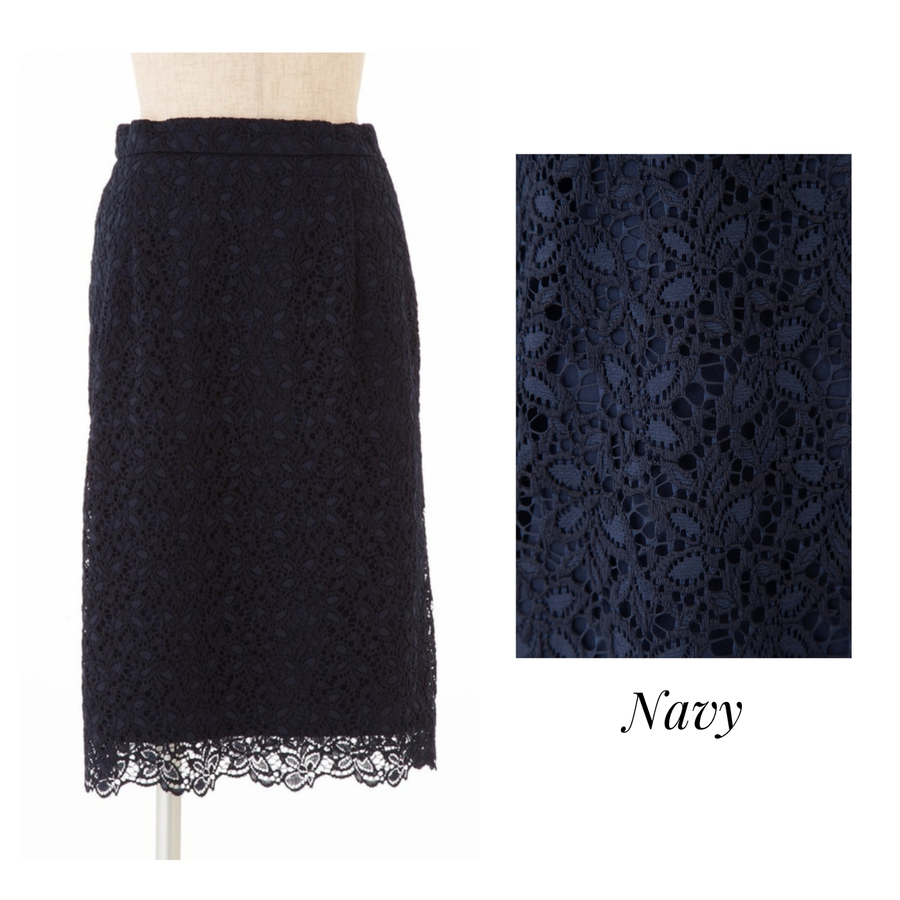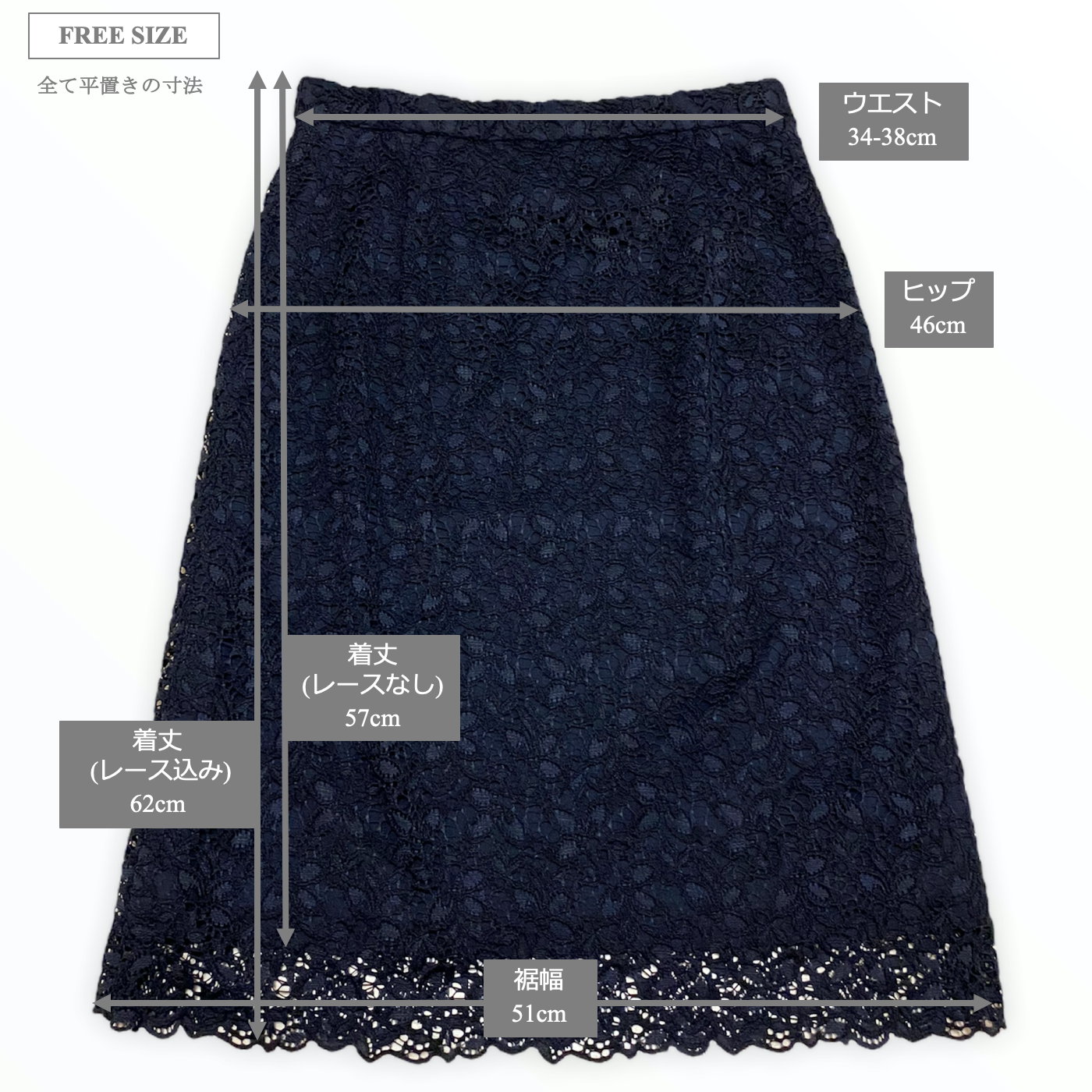 【Product Name】Leaf Lace Pencil Skirt
【Color】NAVY
【Fabric】100% Made in Japan
【Manufactured Country】Made in Japan
【Fabric Care】Home washable
【Material】Polyester 100%
【Size】FREE SIZE 
Length (including lace) 62cm 
Length (excluding lace) 57cm 
Waist 34-38cm (Slightly elastic on the back side) 
Hip 46cm

【Skirt Fabric】
Lining: With lining
Thickness of fabric: Relatively Thick
See-throughness: Non-see-through
Stretch: Non-stretchy
Material: Polyester 100%

【Product Details】
☑︎Home Washable and Made in Japan navy leaf lace skirt.
☑︎Suitable for office and formal occasions.
☑︎Covers thighs and hips for an elegant look.
☑︎Waist back side elasticised for a comfortable fit.
☑︎Darts around the waist add shape for a custom tailored fit.
☑︎Hidden side zipper with hook-and-eye closure.
☑︎Lined. Non see through.
☑︎Made in Japan from fabric to production.
Reviews

(20)

Shipping method / fee

Payment method