上品ゆったりワンピース【ネイビー】
*Earliest delivery date is 10/11(Wed) (may require more days depending on delivery address).
Japan domestic shipping fees for purchases over ¥15,000 will be free.
Shipping fee is not included. More information.
【商品詳細】
デザインについて
◎ウエストリボンが特徴的なきれいめ上品なウエストコンシャスワンピース
◎トレンドに左右されないシンプルなデザイン
◎裏地付きなので軽い着心地でサラッと一枚でご着用いただけます
◎ウエストはゴムを使用。リラックスした着心地です
◎少し高めの位置で絞ったウエストラインが、美脚効果抜群
◎太めのウエストリボンがメリハリのあるシルエットを作ってくれます
◎フレンチスリーブで袖がかさばらないので、羽織りものを重ねていただければ秋までお使いいただけます。
◎高級感のあるしなやかで100%日本製の生地を使用。ちょっとしたお出掛けから特別なシーンに幅広く使える一着です

機能性について
◎ご自宅でお洗濯可能
◎ウエストや太もものボディラインを拾わず、着痩せ効果抜群
◎ウエストはゴムを使用。ストレスフリーで着こなしていただけます
◎裏地ありで透ける心配ありません。一枚で快適にご着用いただけます

生地について
◎なめらかでとろみのある着心地の良い一着です
◎上質で安心・高品質な日本製の丁寧な縫製
◎生産国:日本
◎原産国:日本

【商品名】上品ゆったりワンピース
【カラー】ネイビー
【生産国】日本製100%
【生地原産国】日本
【機能】ホームクリーニング可能
【素材】ポリエステル100%
【サイズ】フリーサイズ
着丈 107cm
肩幅 44cm
バスト 47cm
ウエスト 32cm〜45cm 
ヒップ 58cm
裾幅  70cm
袖丈 11cm
裄丈 23cm

【素材】
裏地:あり
生地の厚さ:普通
透け感:なし
伸縮性:なし
素材:ポリエステル 100%

■活躍シーン
お仕事 通勤 オフィス ランチ デイリー 女子会 デート お食事会 観劇

■関連キーワード
SS2023 春夏コーデ アナウンサーコーデ ファッション フレアワンピース ウエストリボン フレンチスリーブ ミディ丈 膝丈 ひざ丈 ネイビーブルー 紺 青 モノトーン 大人きれいめ 上品 シンプル 高品質 着痩せ 脚長効果 高見え お家洗い可 レディース Made in Japan
Add to Like via app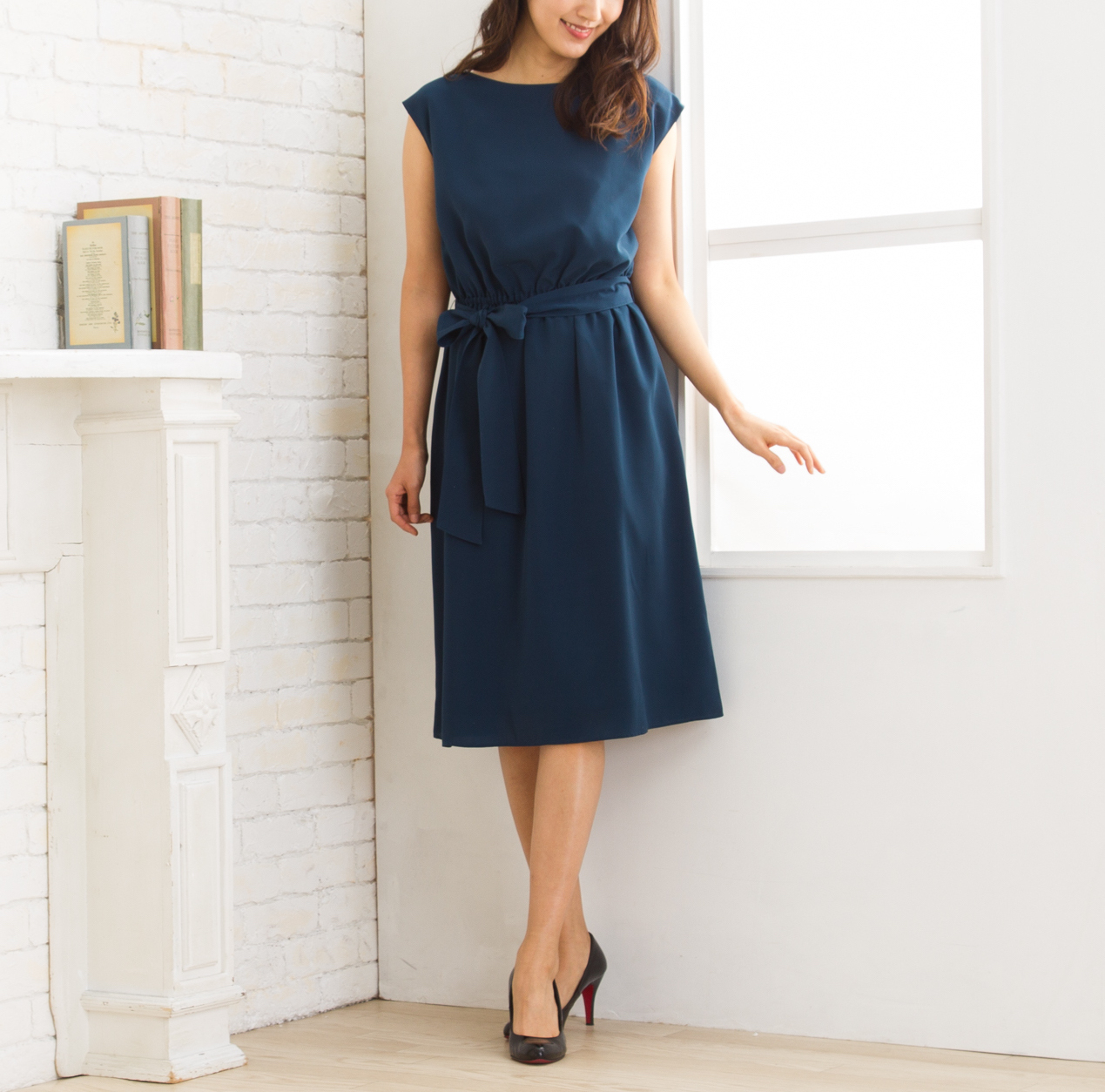 【Model】170cm/ B74cm/ W60cm/ H86cm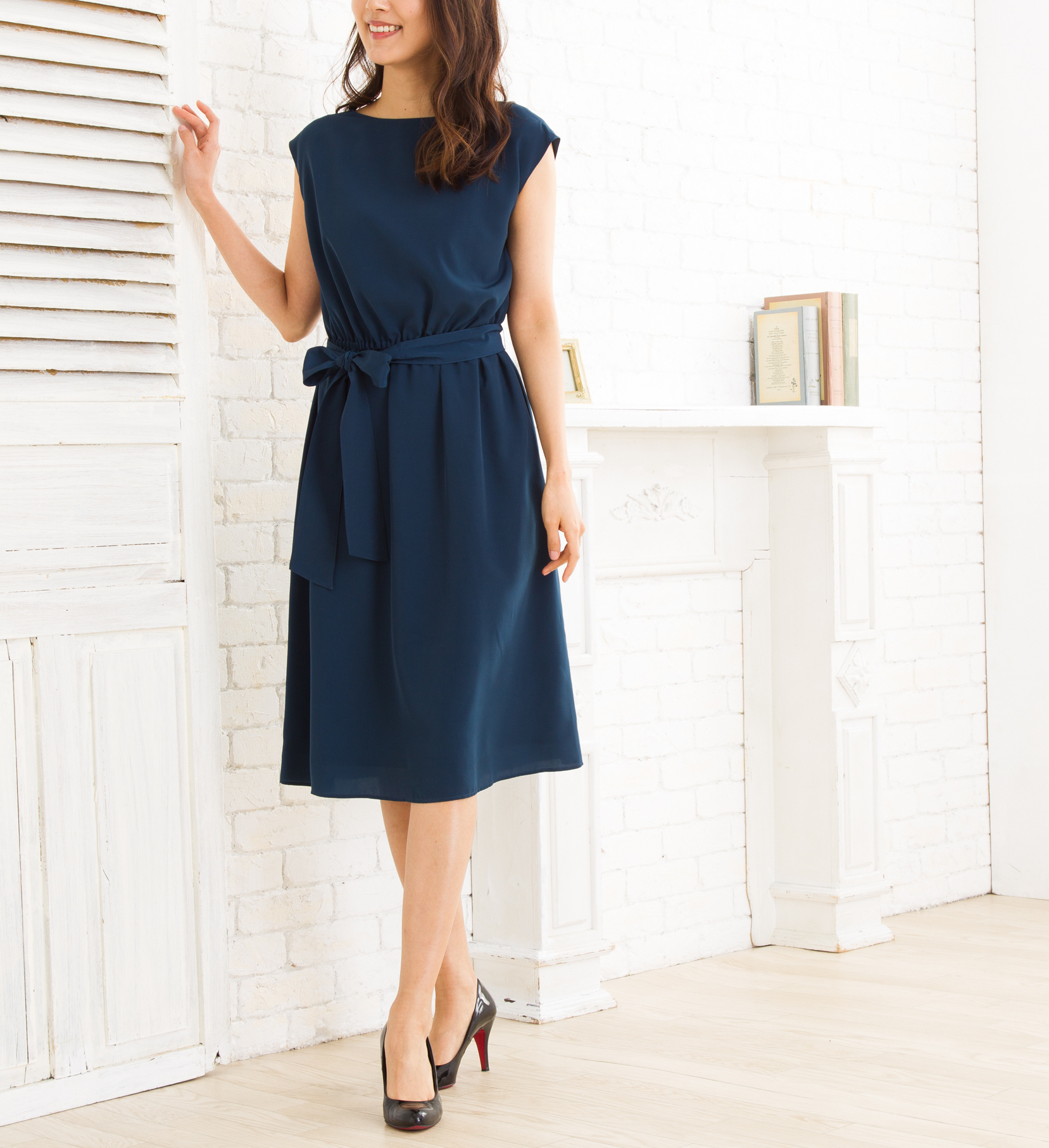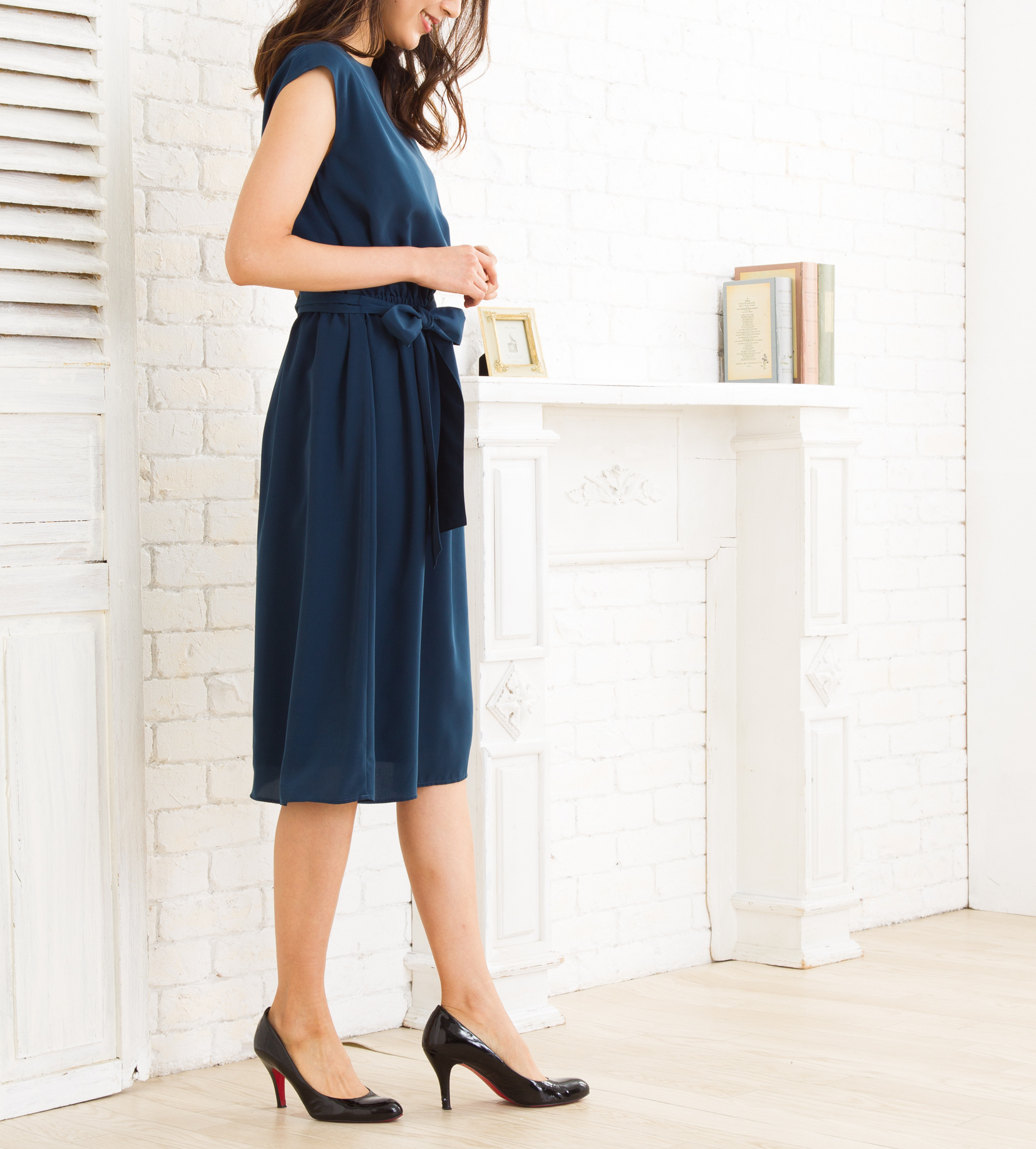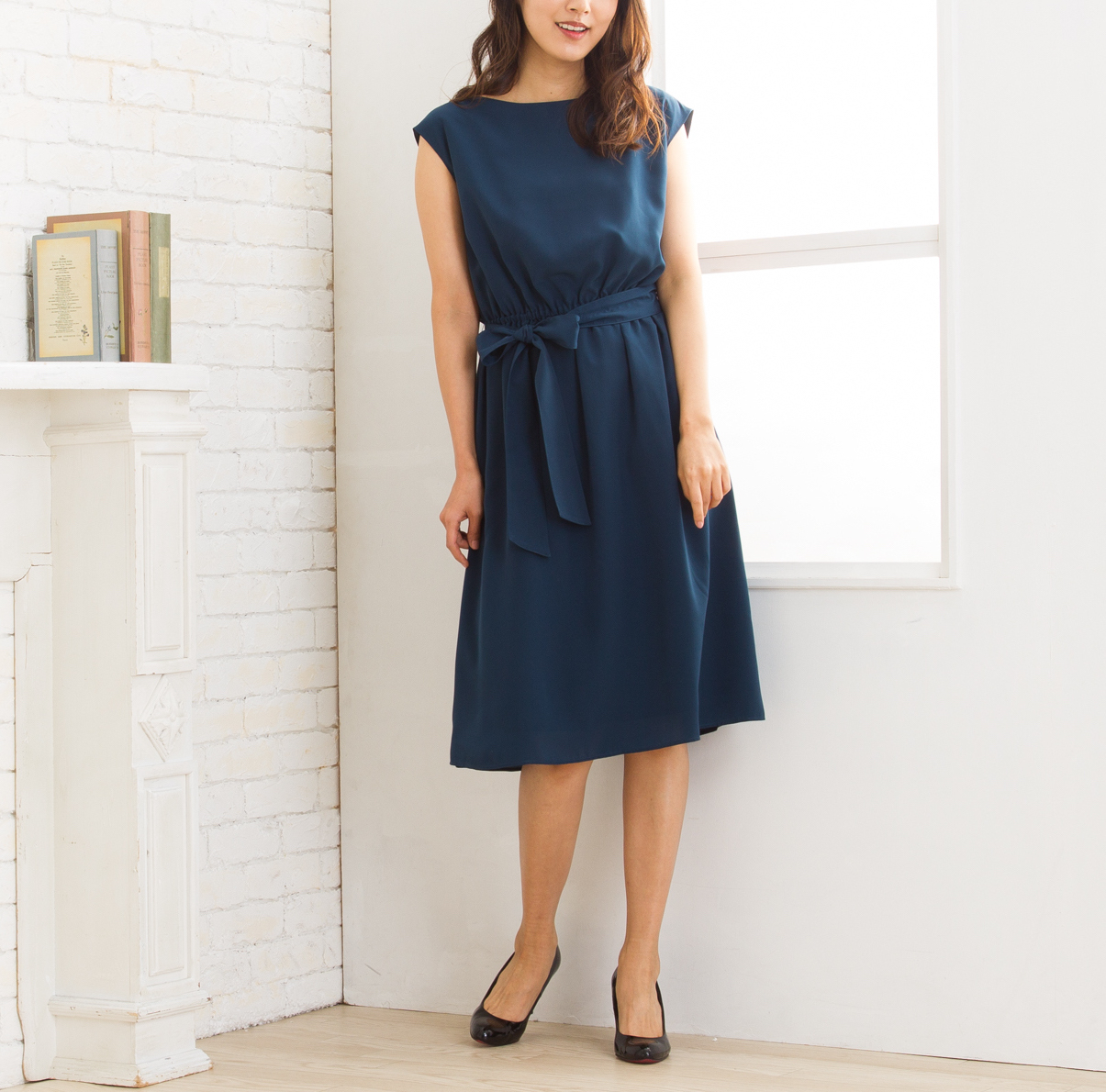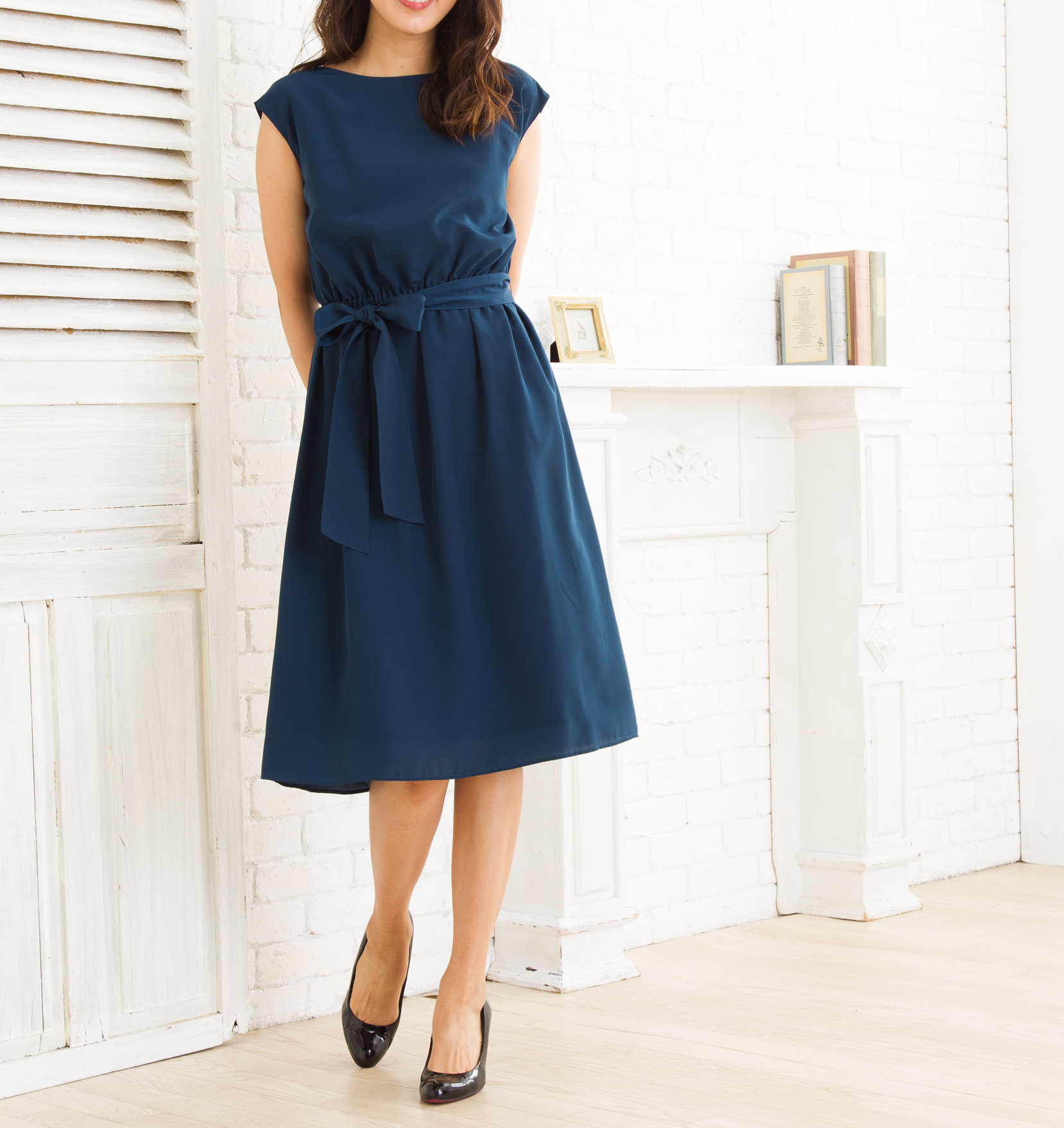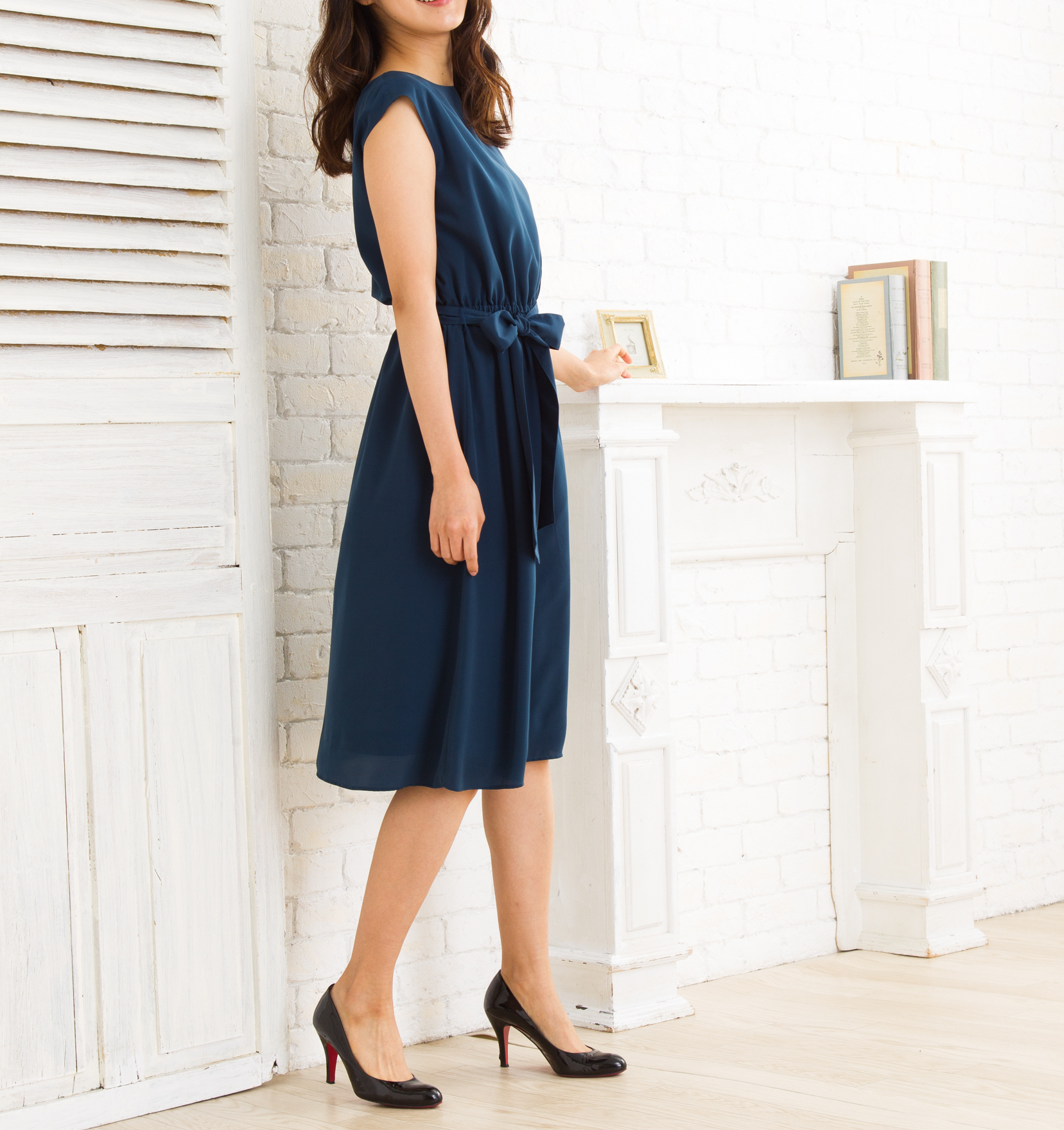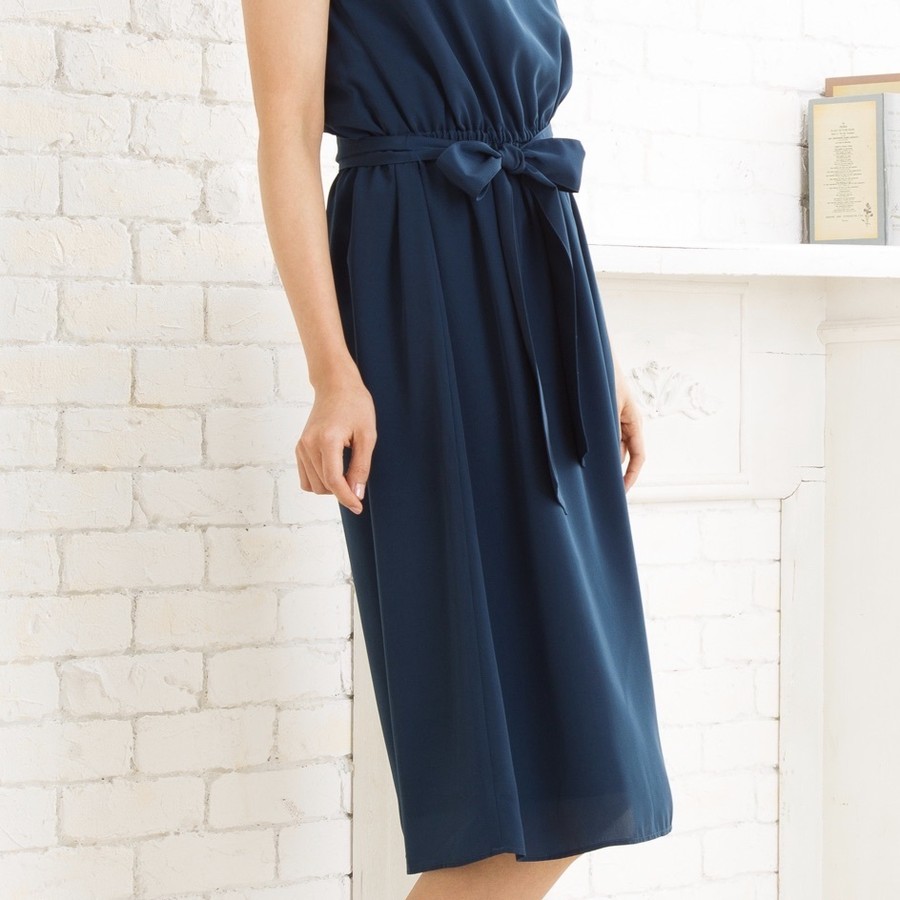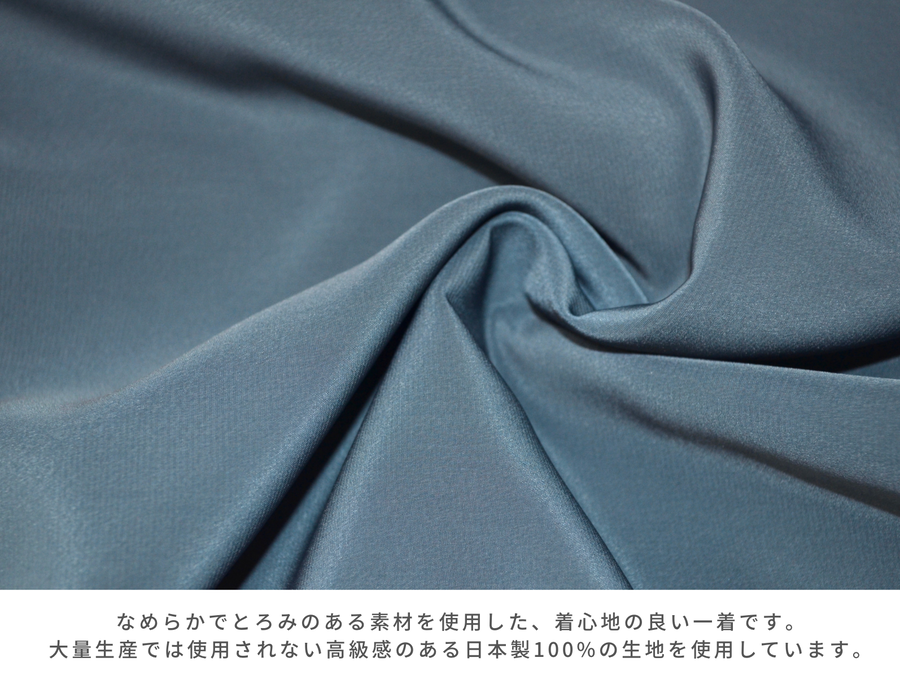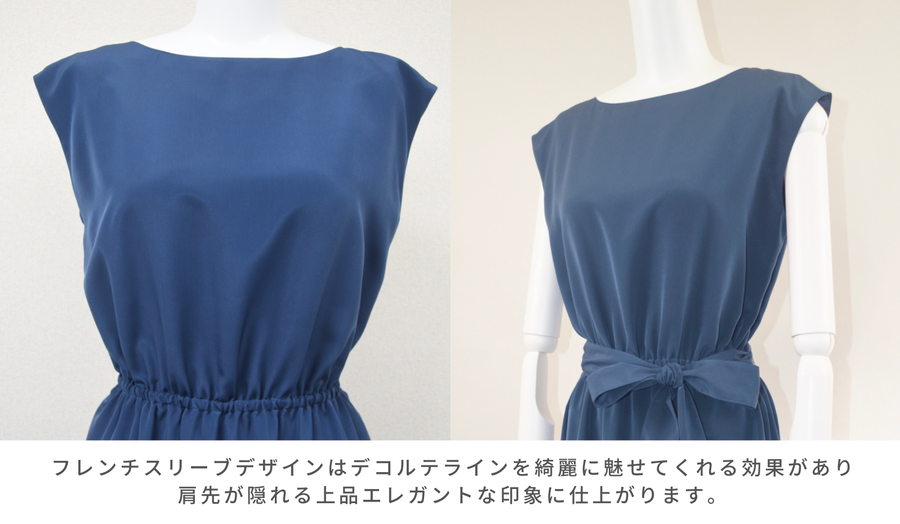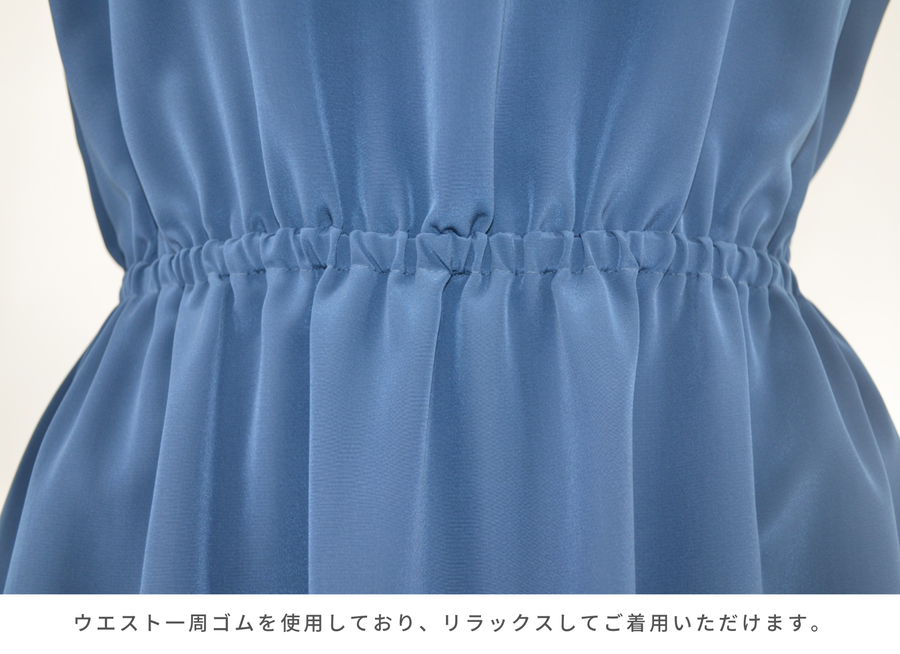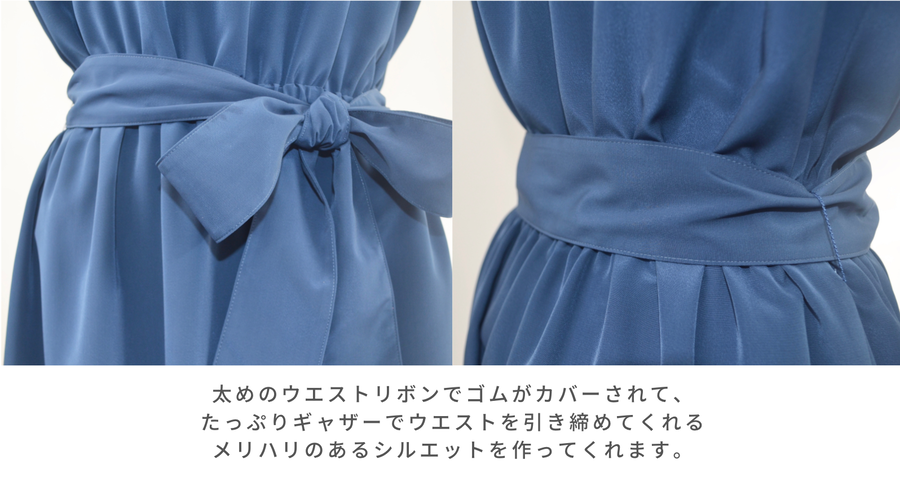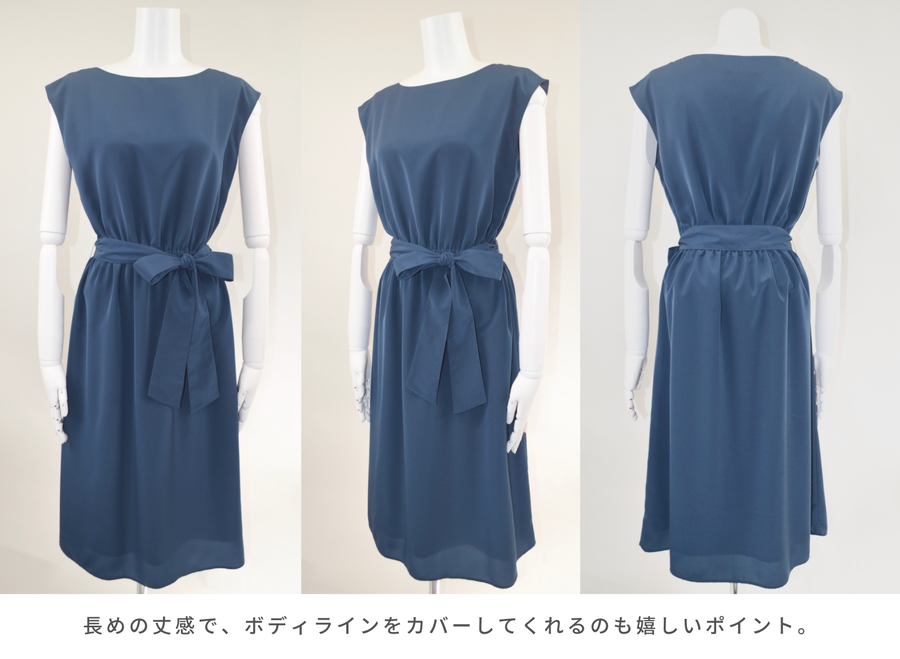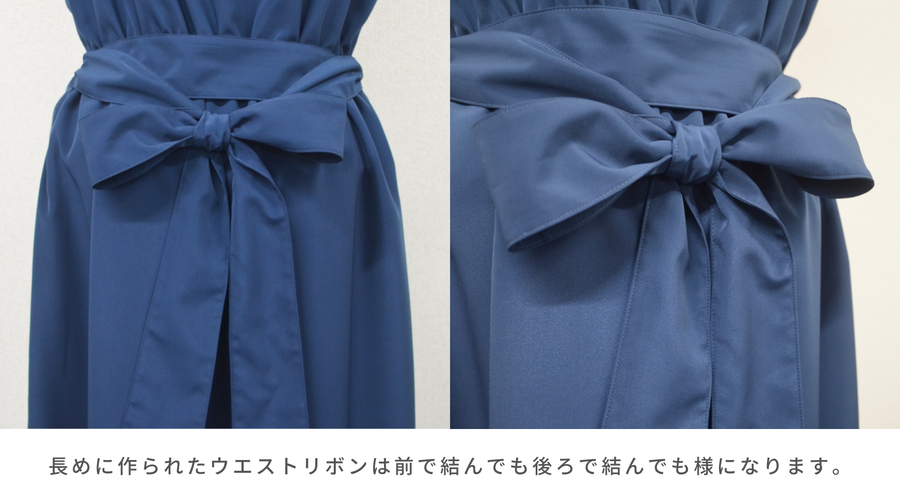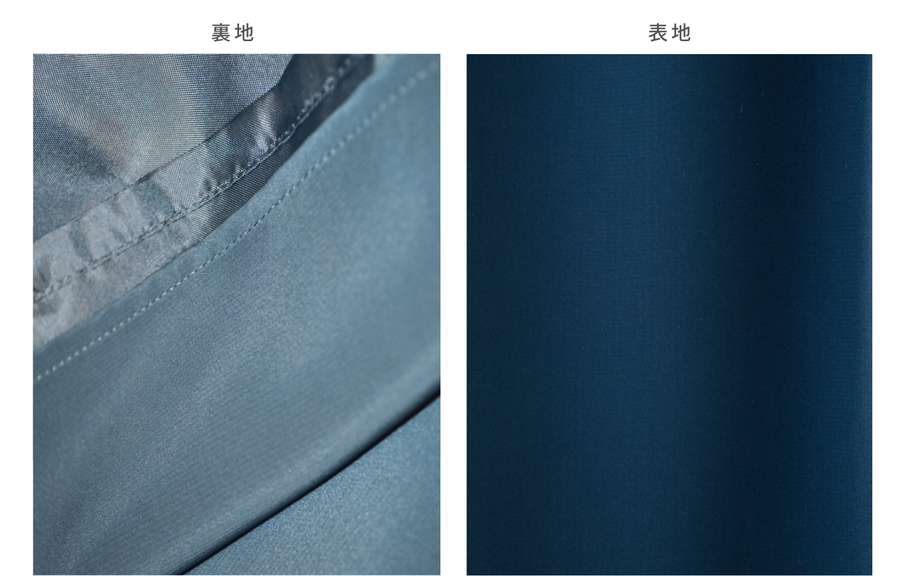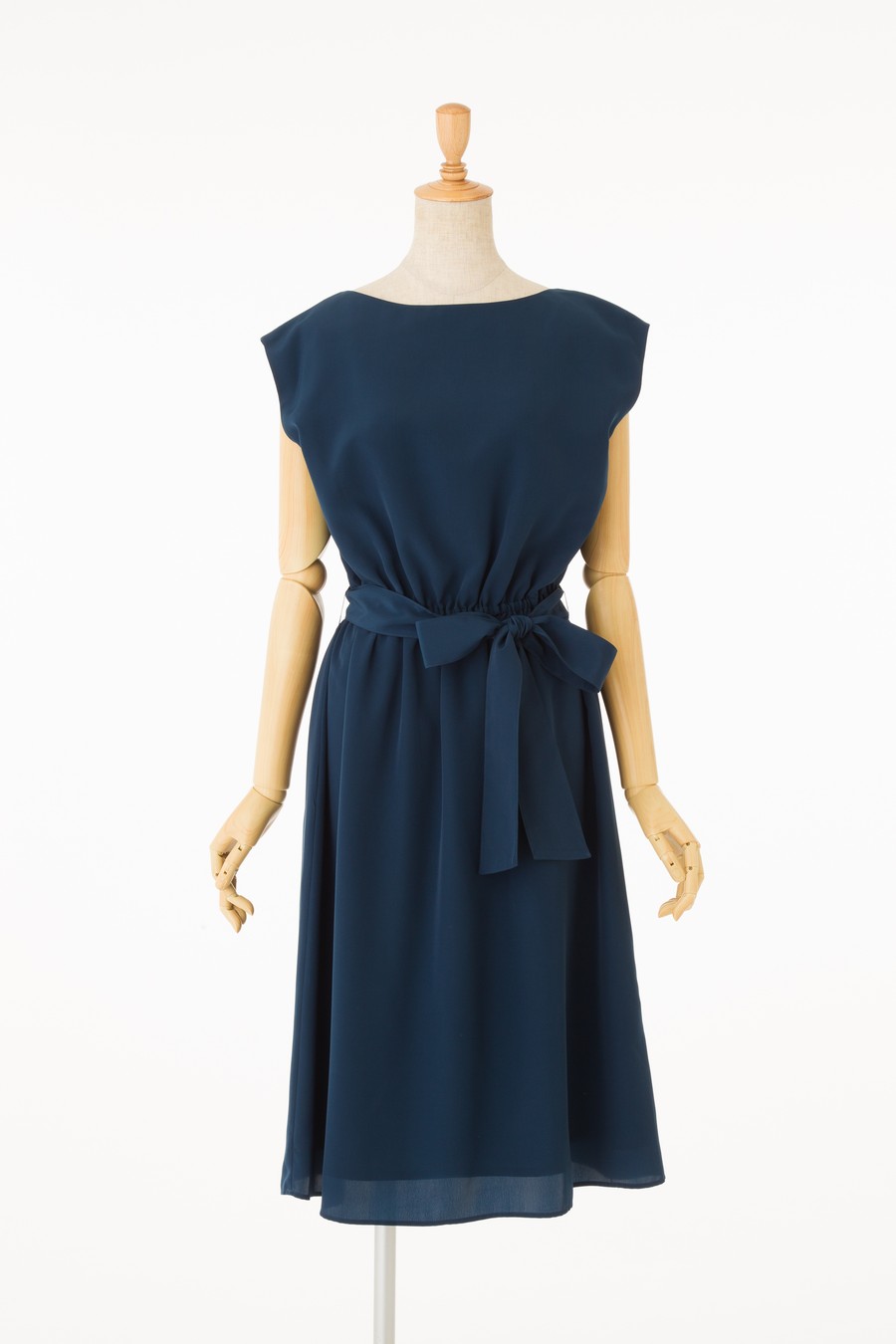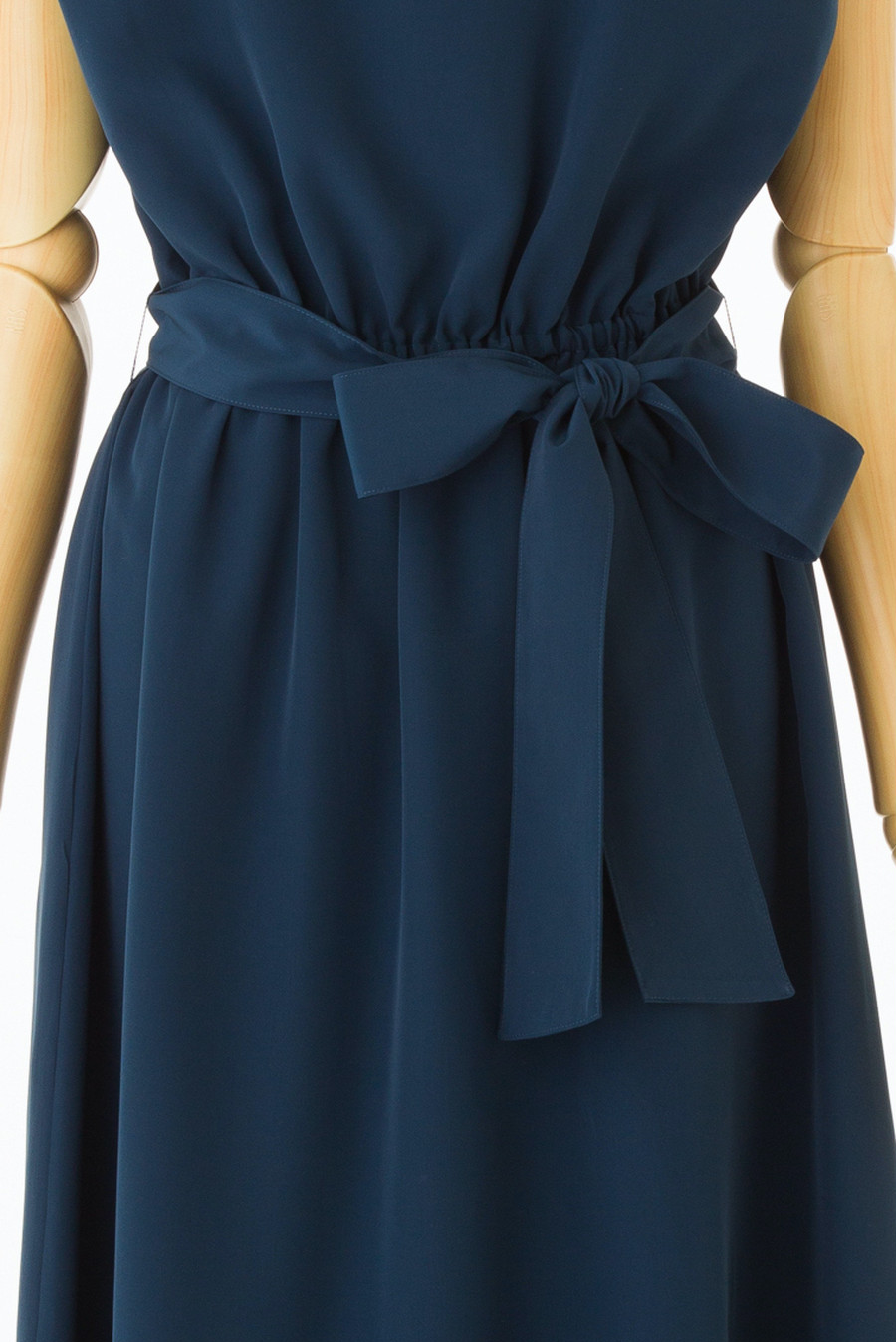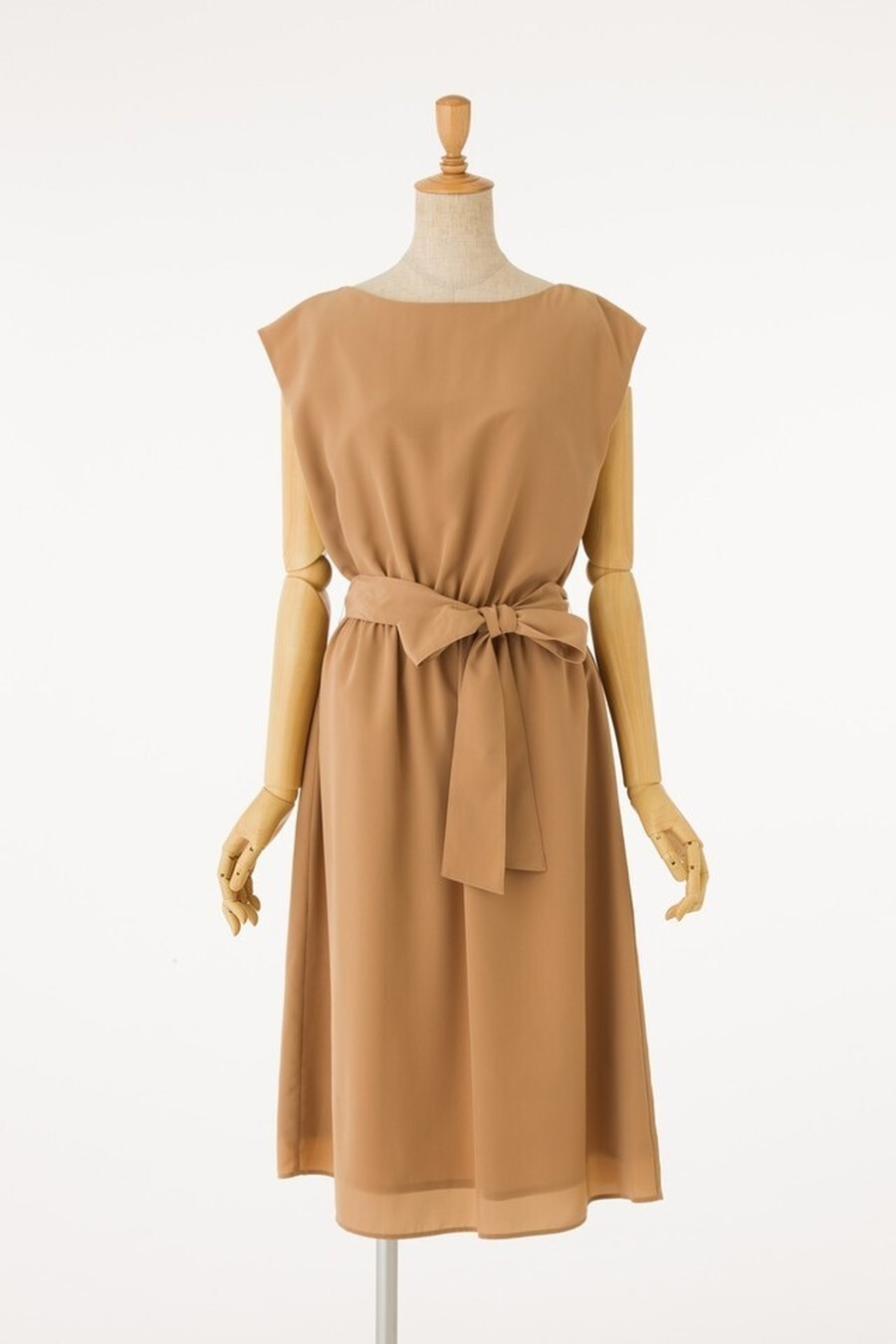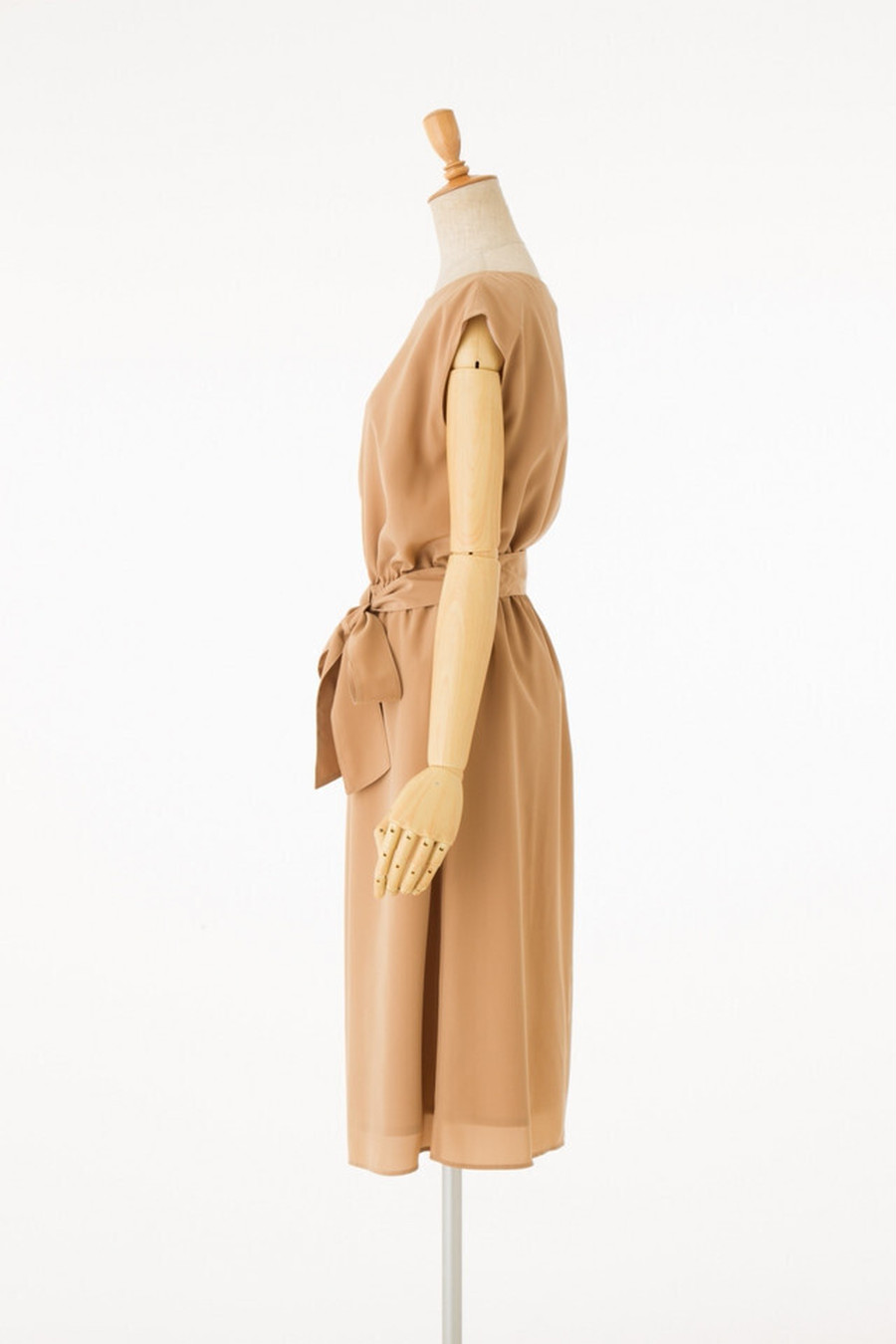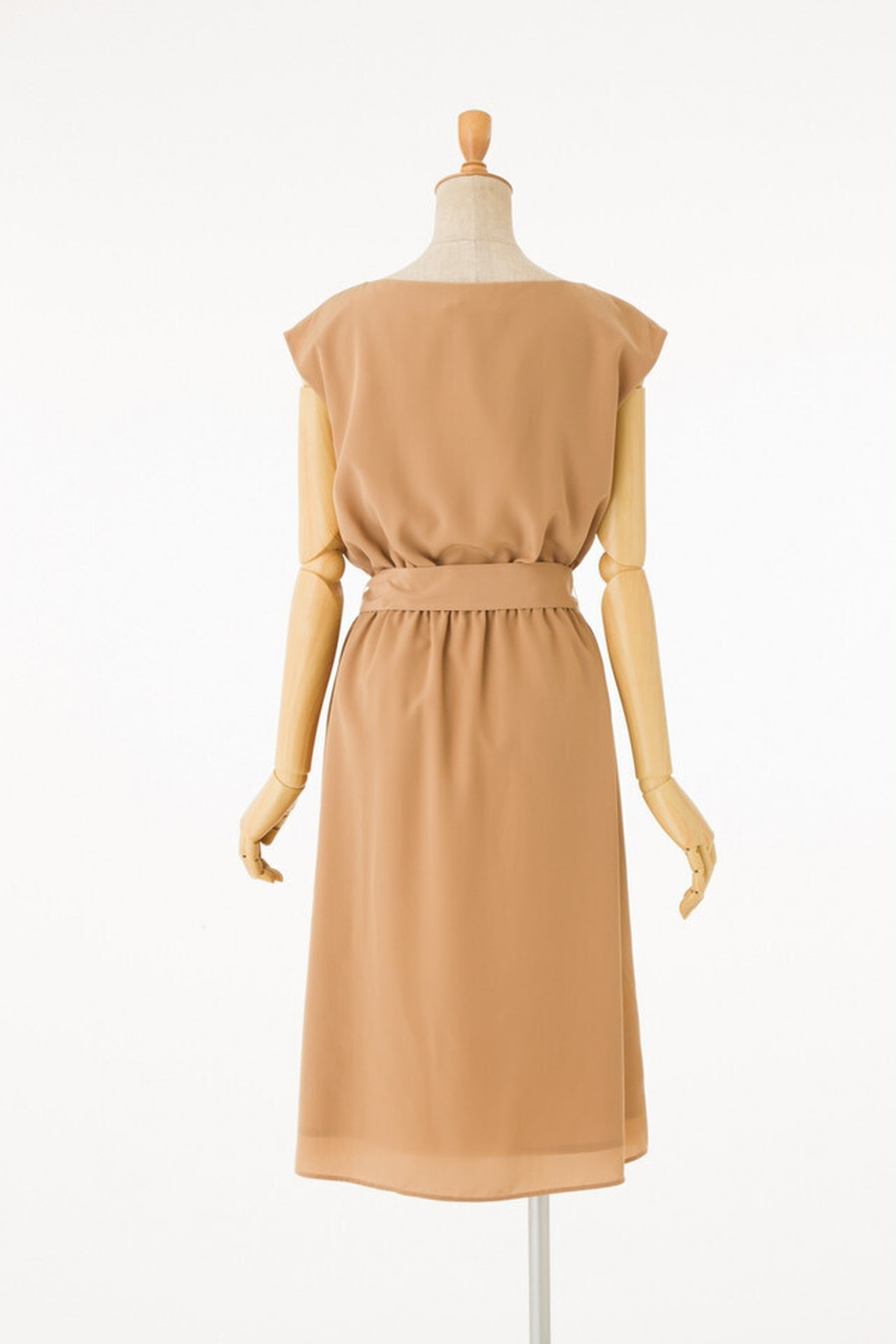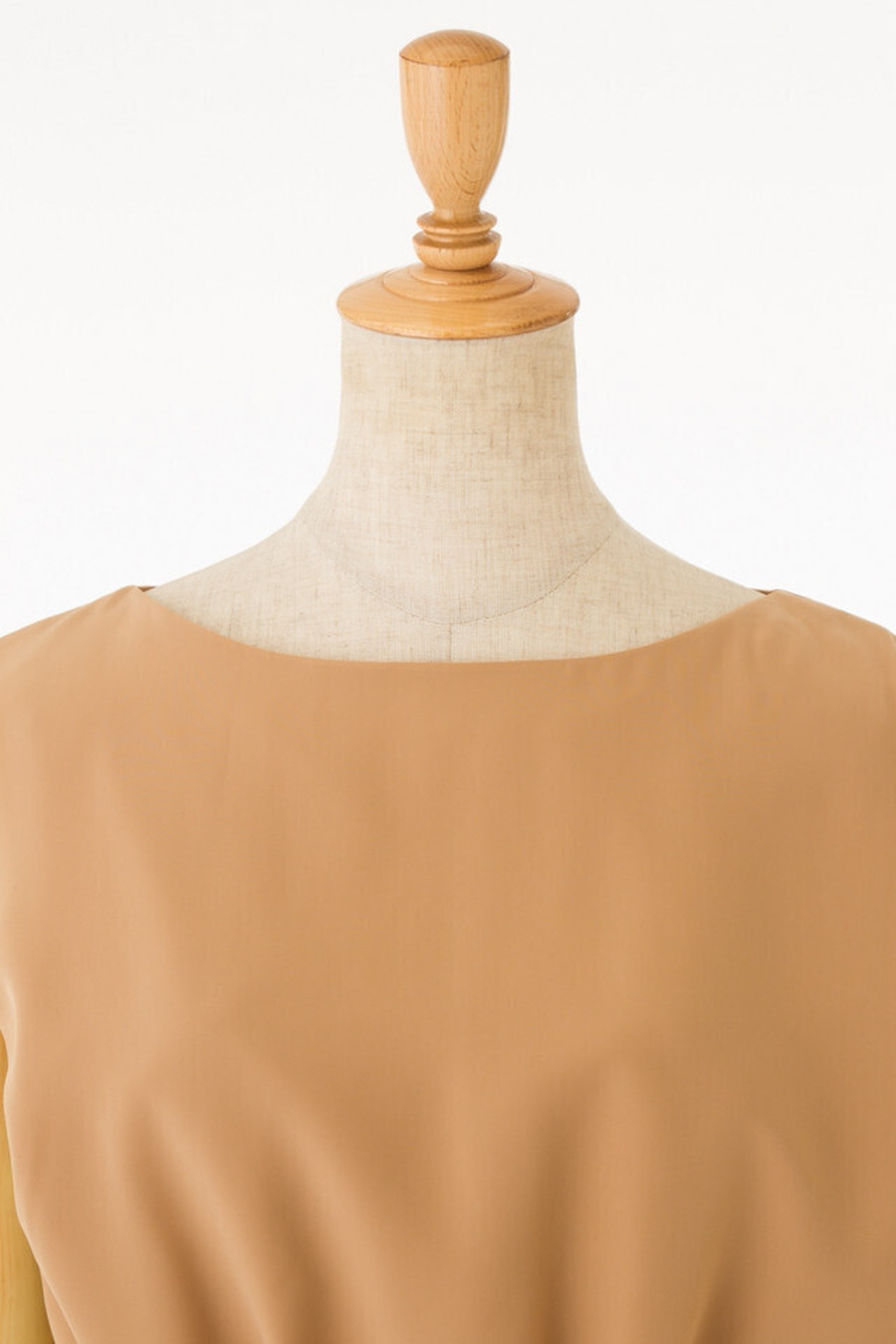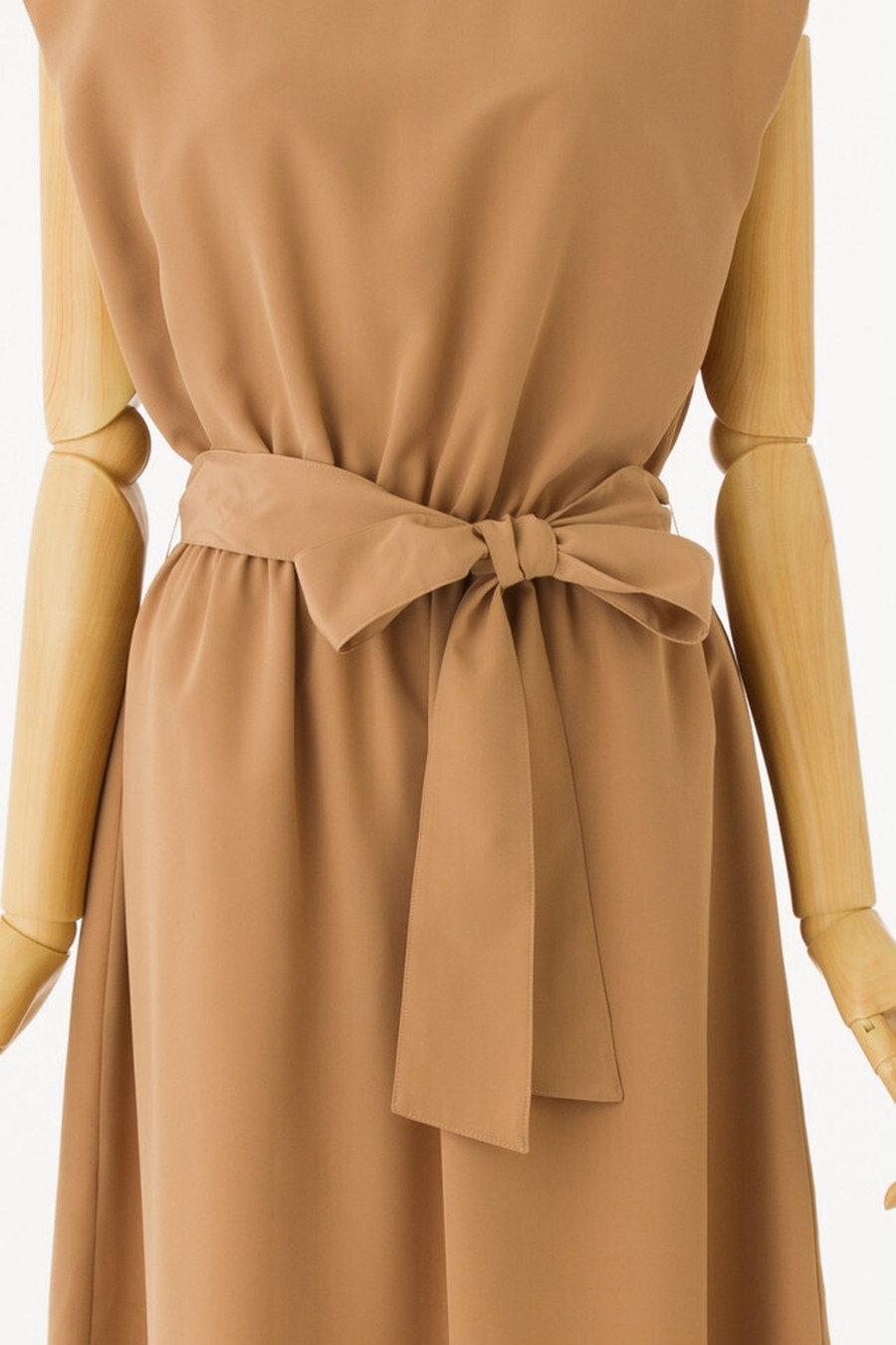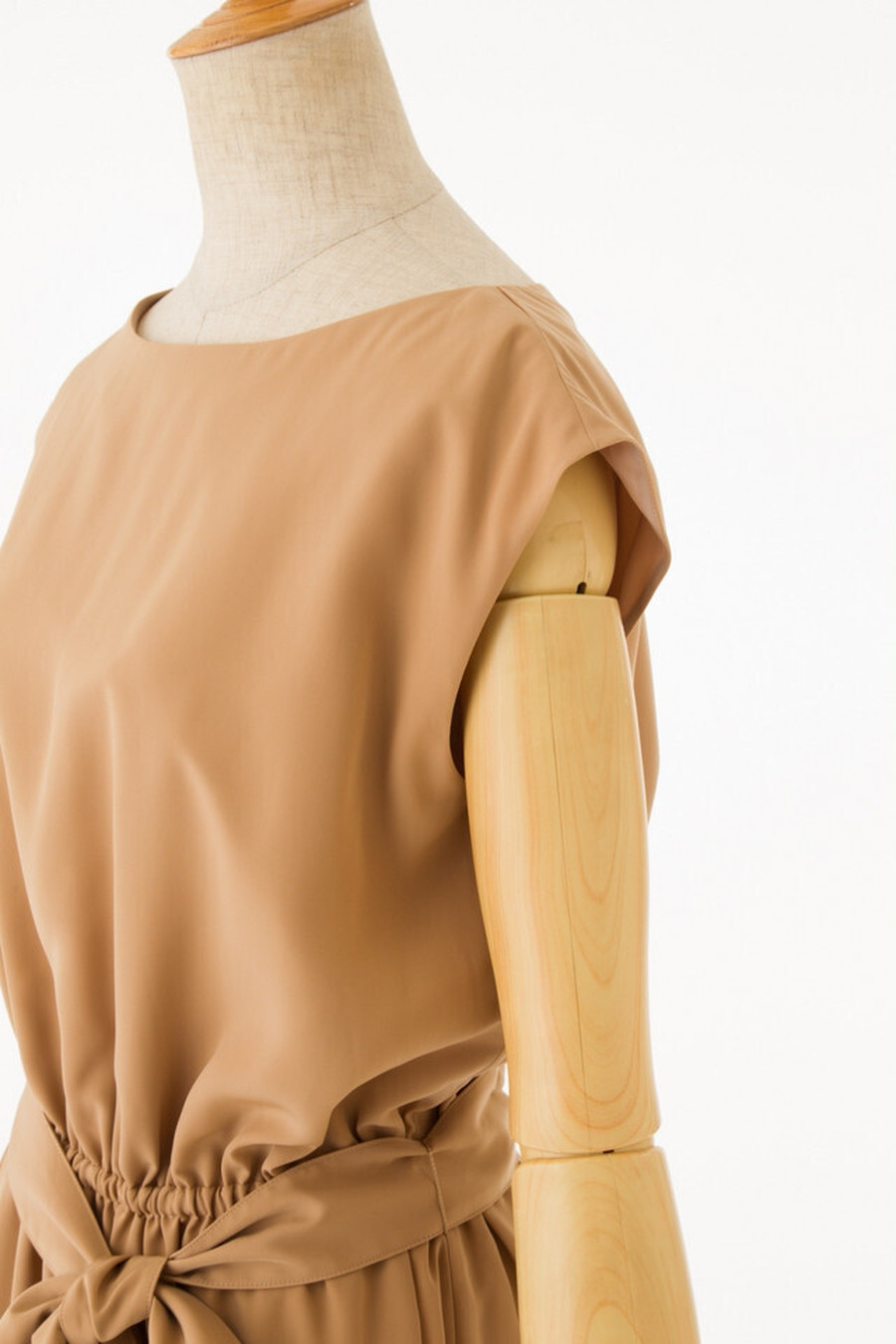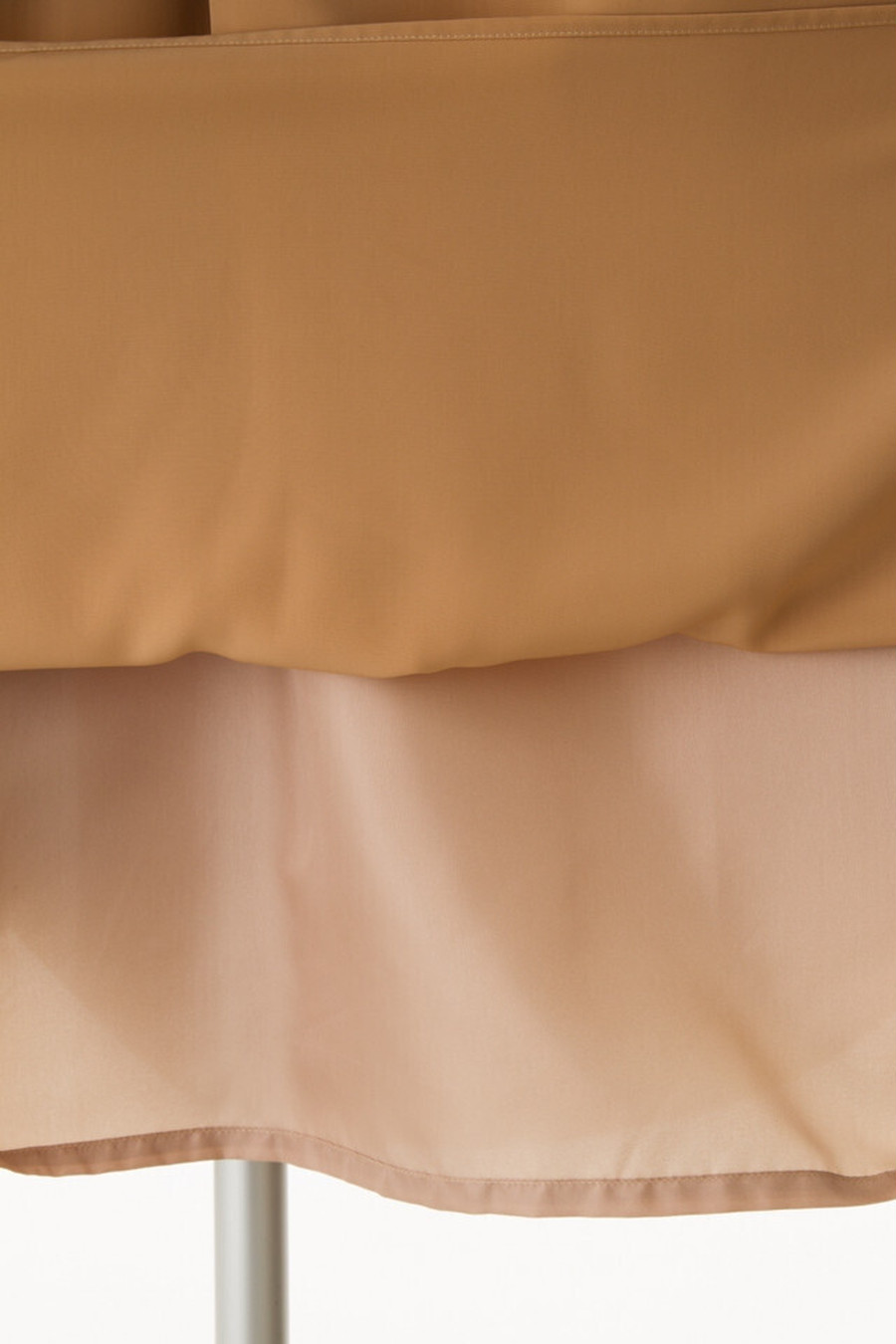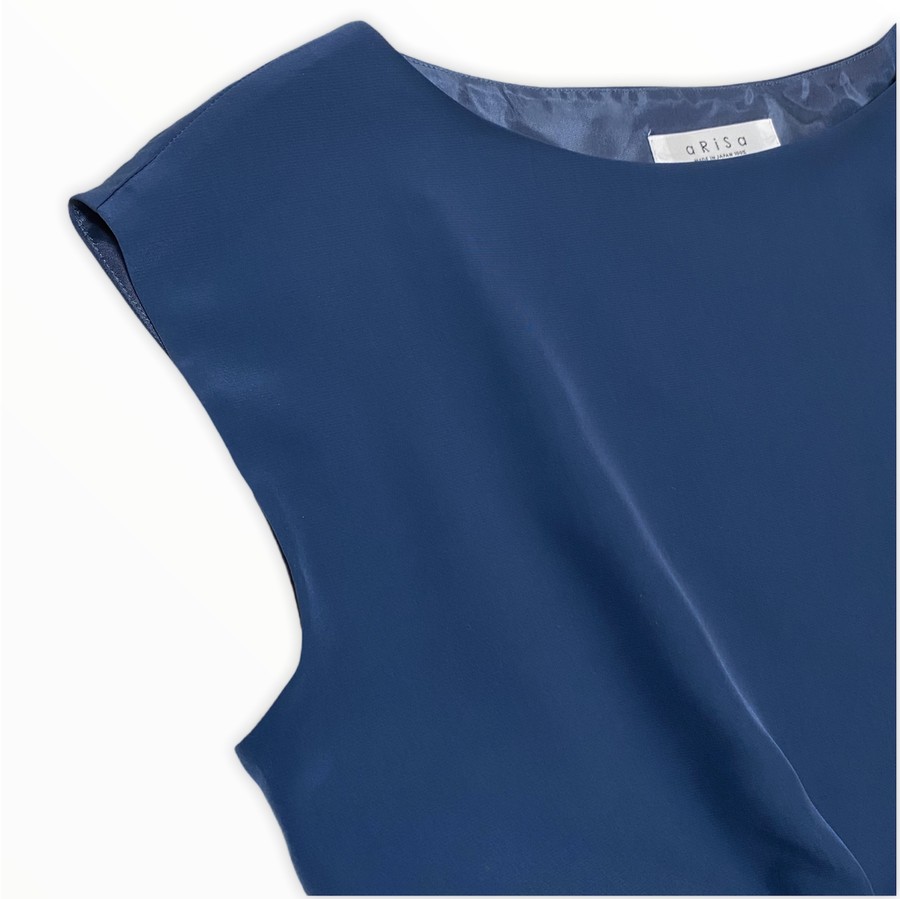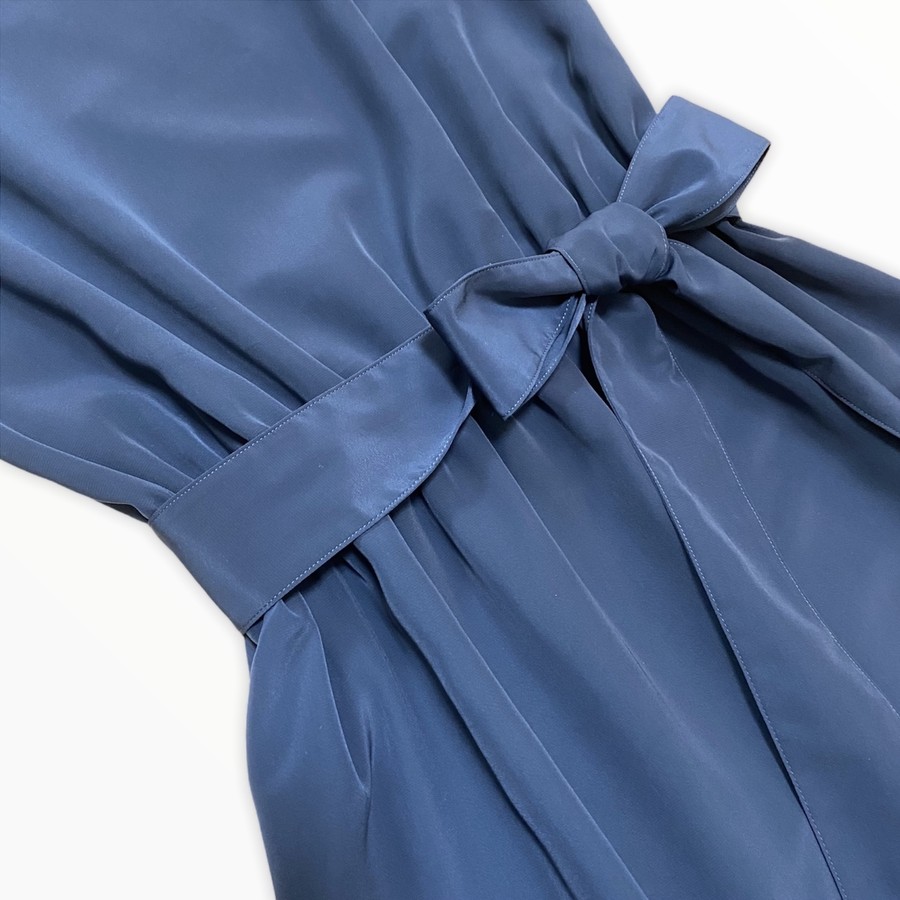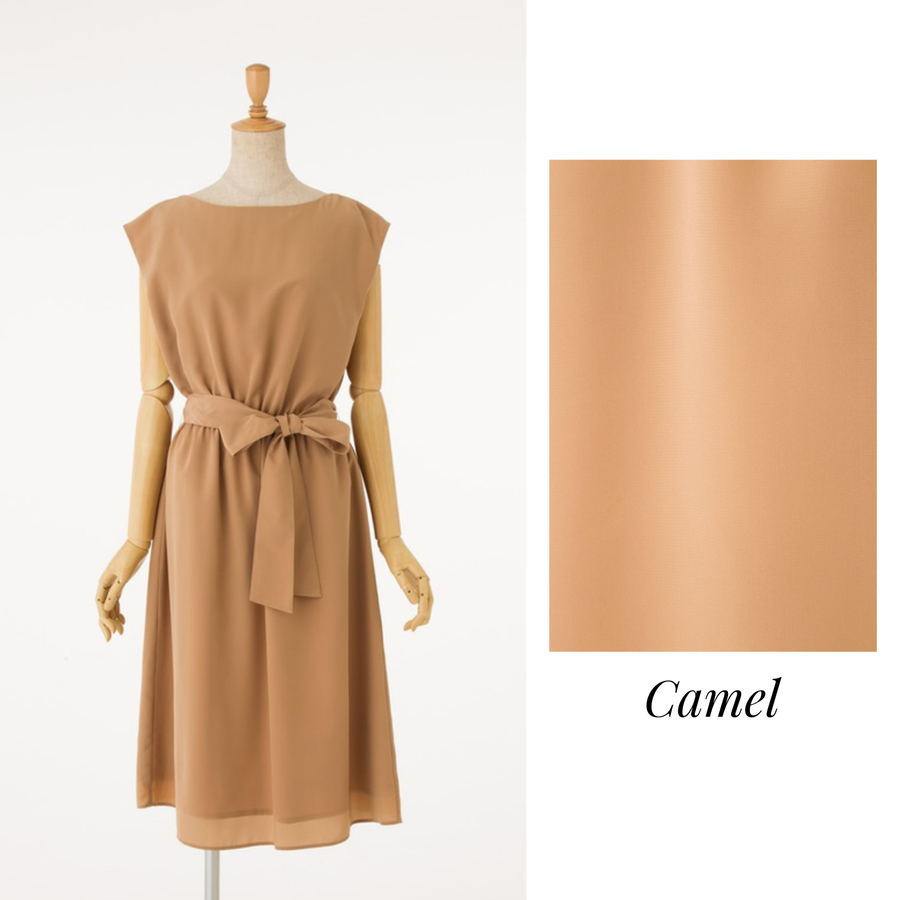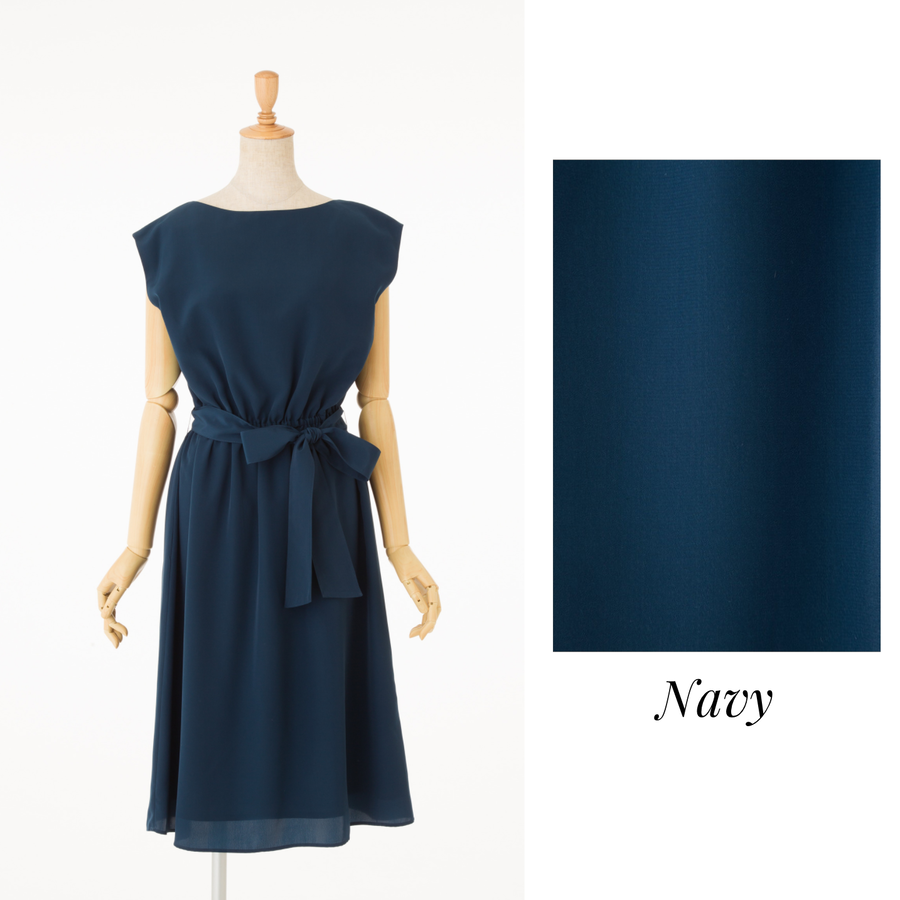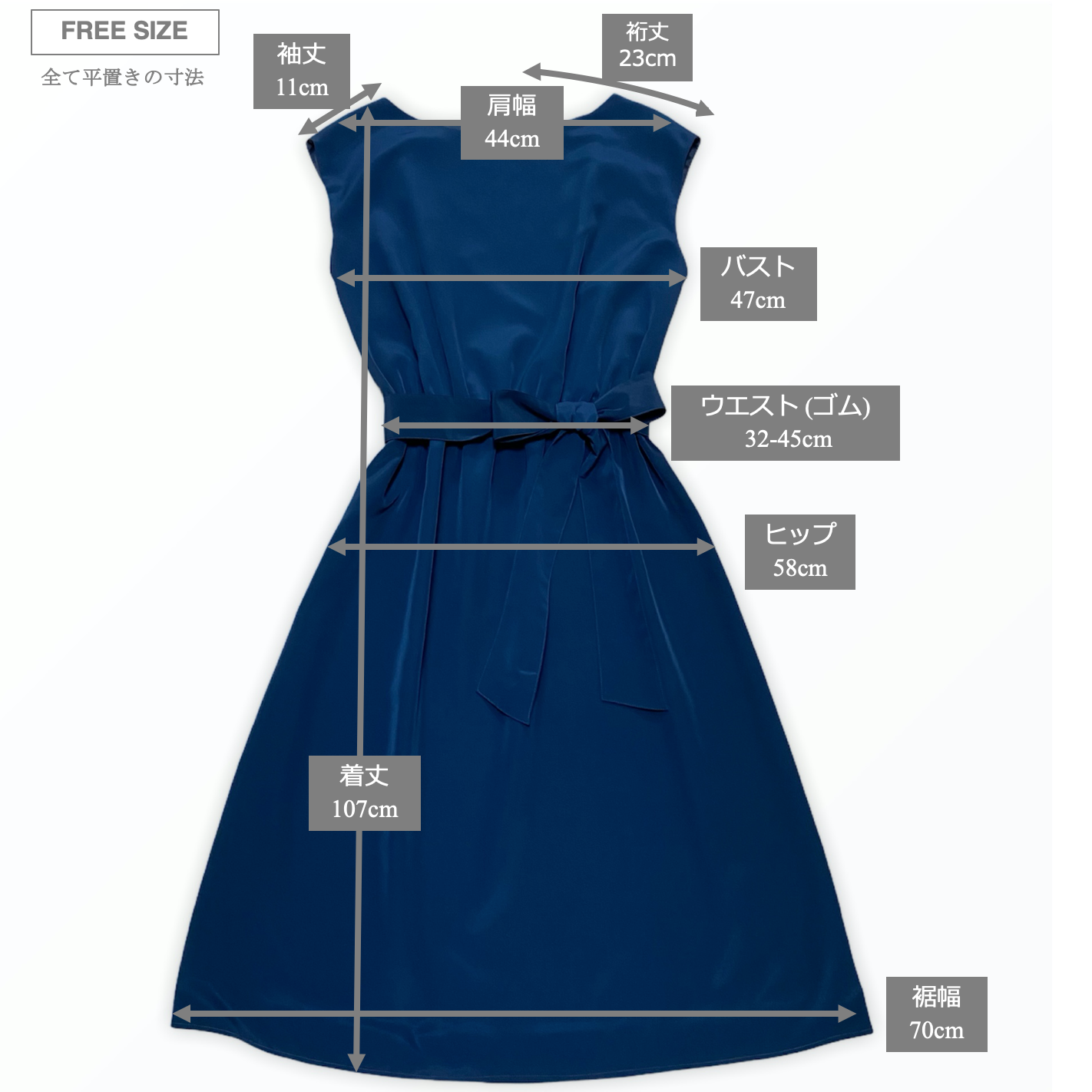 【Product Name】Fit & Flare Midi Dress
【Color】NAVY
【Fabric】100% Made in Japan
【Manufactured Country】Made in Japan
【Fabric Care】Home washable
【Material】Polyester 100%
【Size】FREE SIZE

【Top Size】
Length 107cm 
Shoulder Width 44cm 
Bust 47cm 
Waist 32cm (max. 45cm waist stretch) 
Hip 58cm 
Hem Width  70cm 
Sleeve Length 11cm 
Neck to Sleeve 23cm

【Fabric】
Lining: With lining
Thickness of fabric: Normal thickness
See-throughness: Non-see-through
Stretch: Non-stretchy
Material: Polyester 100%

【Product Details】
Cinched with a wraparound belt, our fit and flare midi dress adds refinement and elegance to your everyday.
Waist elasticised and worn relaxed. Waist ribbon creates a beautifully belted silhouette.
Beautifully smooth and comfortable texture. Boat neck. Self tie belt. Lined body.
Reviews

(20)

Shipping method / fee

Payment method