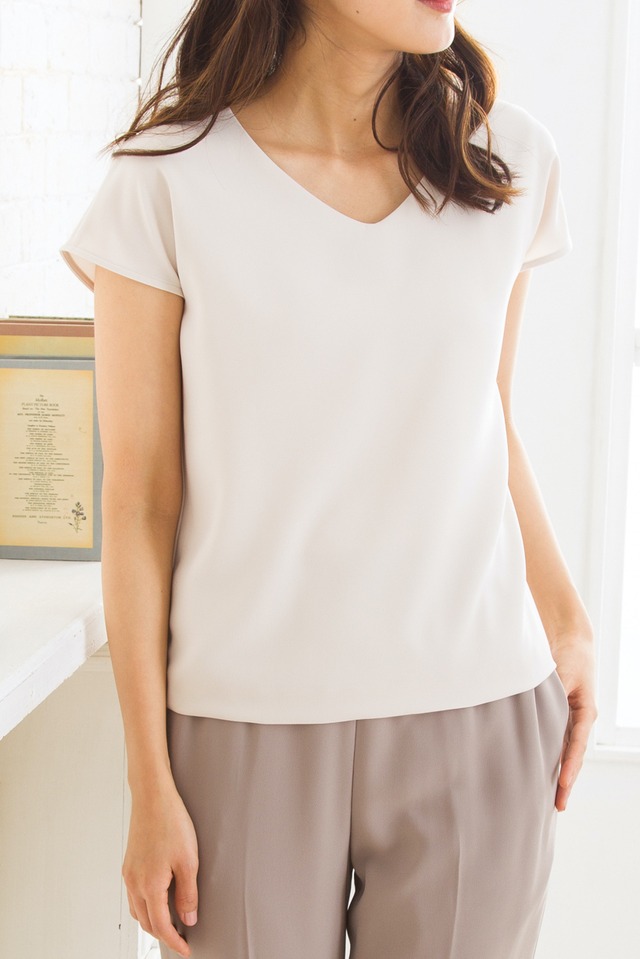 透けないVネックブラウス
*Earliest delivery date is 10/11(Wed) (may require more days depending on delivery address).
Japan domestic shipping fees for purchases over ¥15,000 will be free.
Shipping fee is not included. More information.
【商品詳細】
デザインについて
◎王道ベーシックなデコルテを美しく魅せてくれるVネック
◎「透けない」、「シワになりにくい」を叶えたVネックブラウス
◎着痩せ効果抜群のこだわりのフレンチスリーブ
◎二の腕をすっきりと魅せてくれる上に広がったお袖
◎オンオフ幅広いアレンジが可能な合わせやすいシンプルブラウス
◎ジャケットのインナーとしてフォーマルなシーンにもお使いいただけます

機能性について
◎一枚で透けないので、インナーいらず
◎裏地付きで一枚で透けない
◎シワになりにくい素材
◎ご自宅でお洗濯可能

生地について
◎肌触り滑らかで軽い着心地
◎落ち感のあるテロテロで肌触りの良い着心地
◎上質で安心高品質な日本製の丁寧な縫製
◎生産国:日本
◎原産国:日本

【商品名】透けないVネックブラウス
【カラー】アイボリー・ネイビー・ホワイト
【生産国】日本製100%
【生地原産国】日本
【機能】ホームクリーニング可能
【素材】ポリエステル100%
【サイズ】フリーサイズ
着丈 55cm
肩幅 57cm
バスト 46cm
裾幅  48cm
裄丈 30cm

【素材】
裏地:あり
生地の厚さ:普通
透け感:なし
伸縮性:なし
素材:ポリエステル 100%

■活躍シーン
オフィス 通勤 カジュアル スーツの下のブラウスとして お仕事コーデ 入学式 入園式 卒園式 卒業式 発表会 フォーマル 七五三 お宮参り お呼ばれ 学校行事 謝恩会 観劇 ディナー お食事会

■関連キーワード
春夏 SS2023 ファッション 白 パステル ピンク ベージュ スーツ ブラウス トップス Vネック モノトーン きれいめ キレイめ 上品 シンプル 高品質 二の腕 着痩せ 高見え 30代 40代 50代 お家洗い可 レディース
Add to Like via app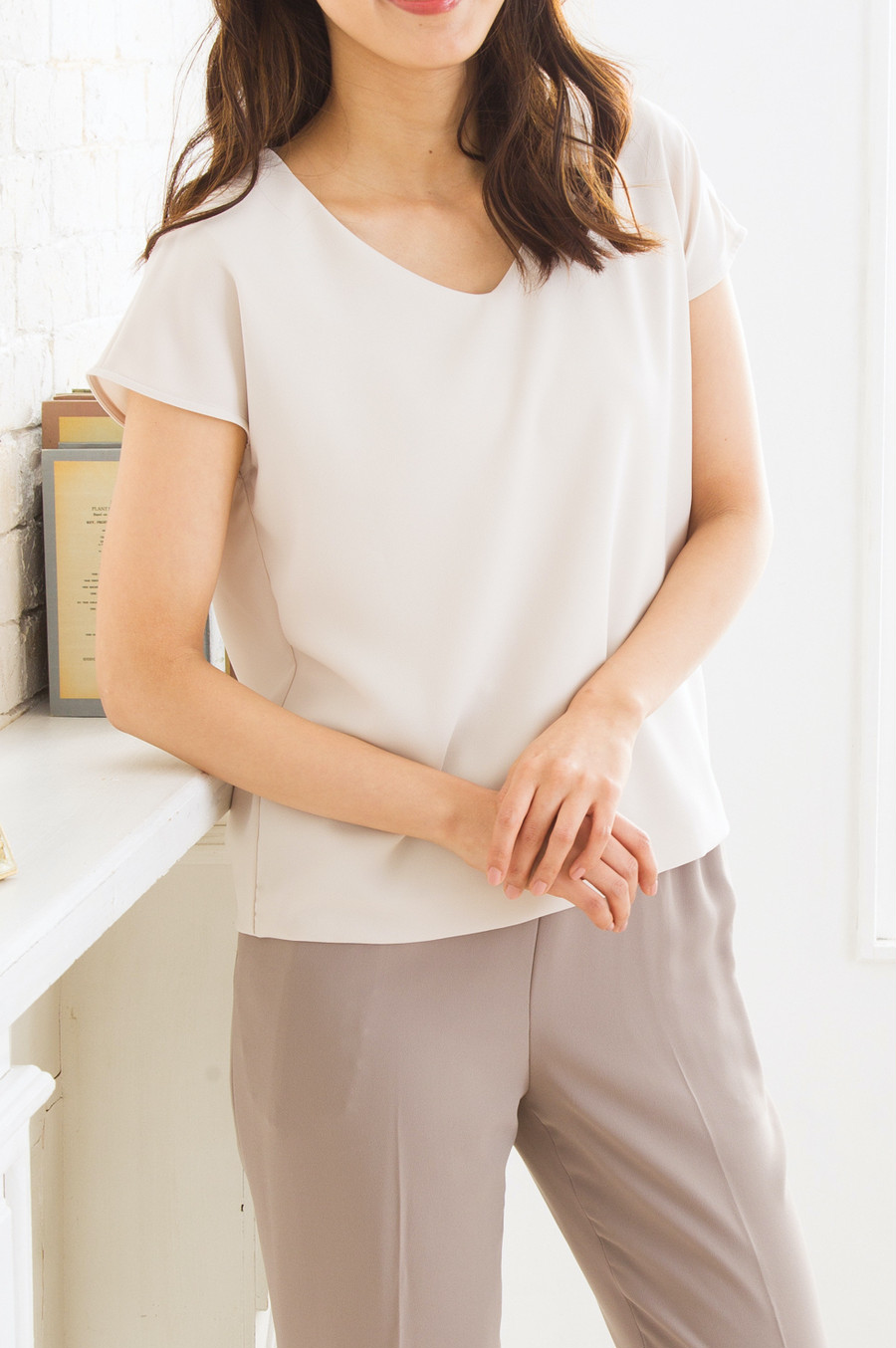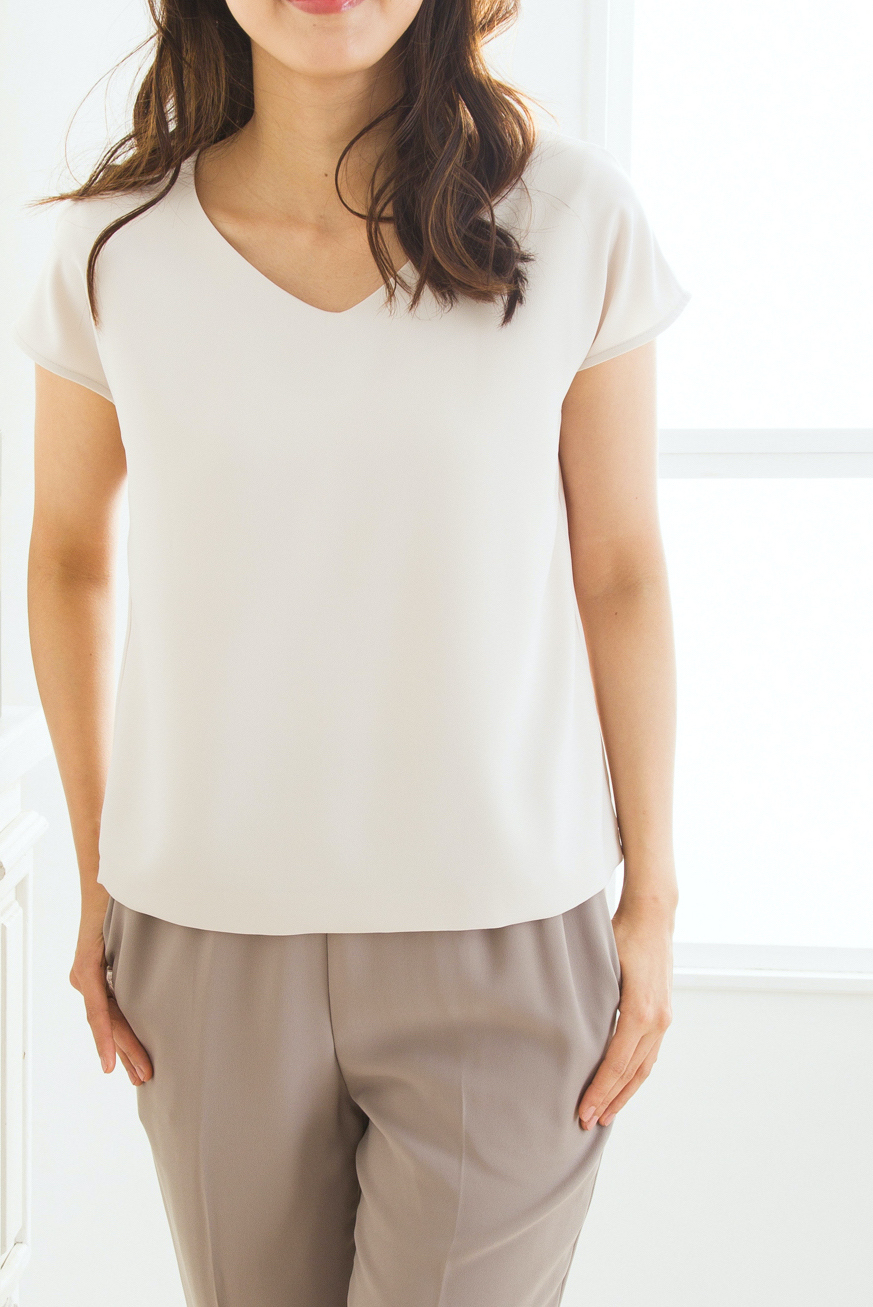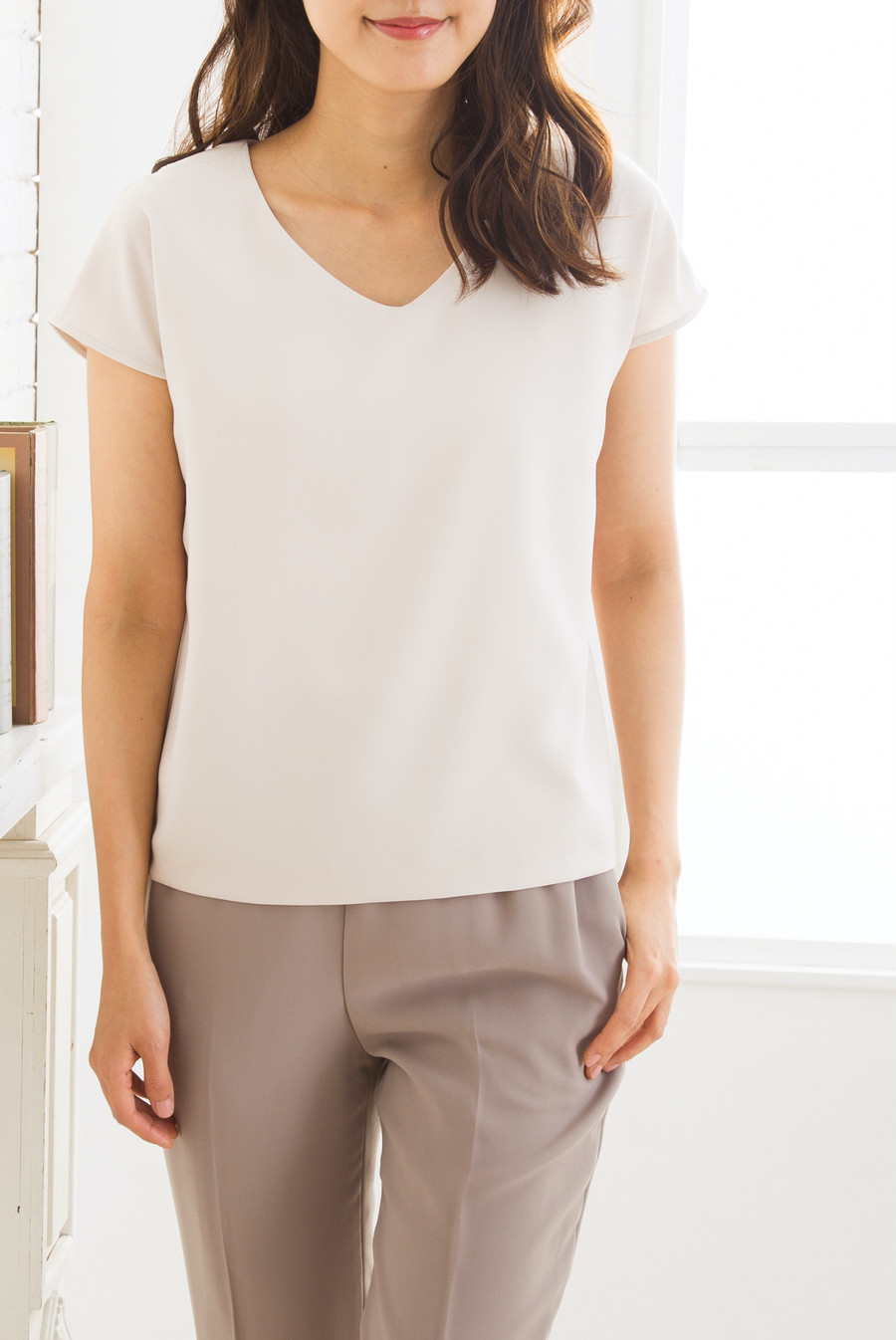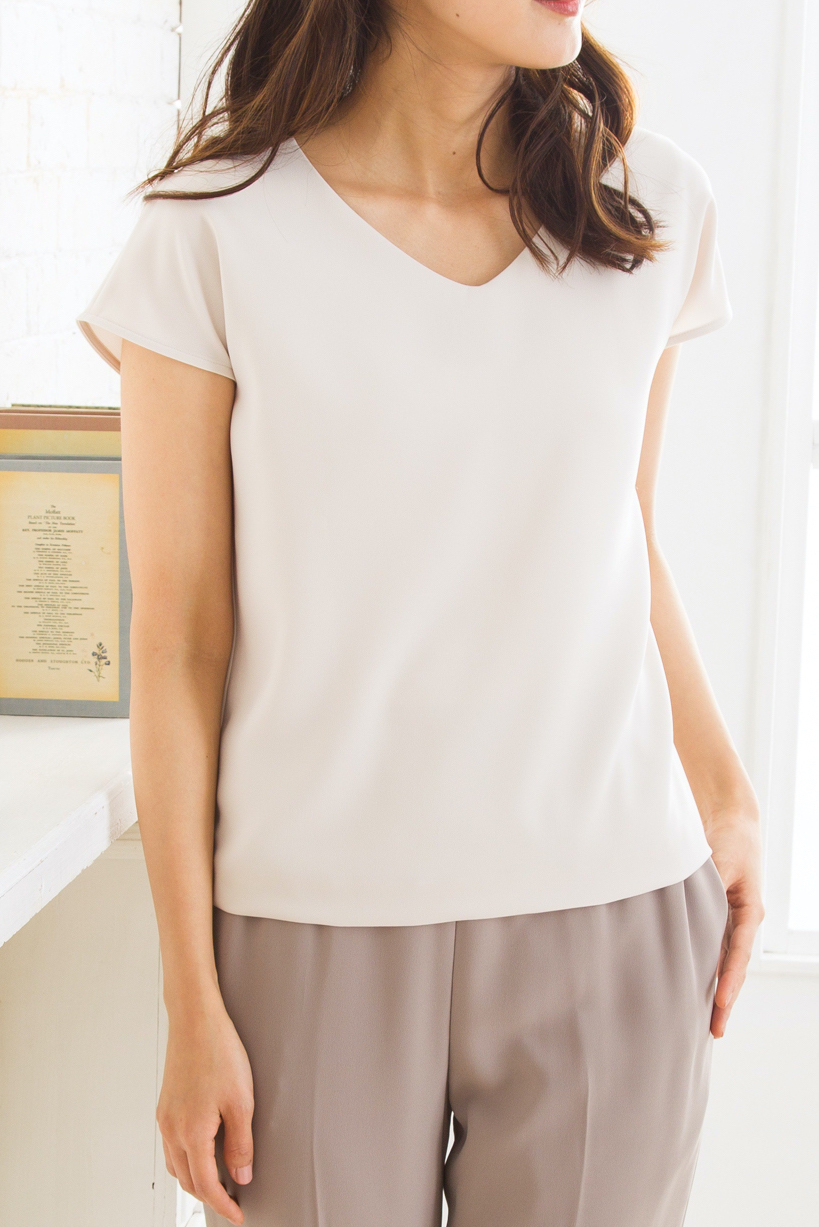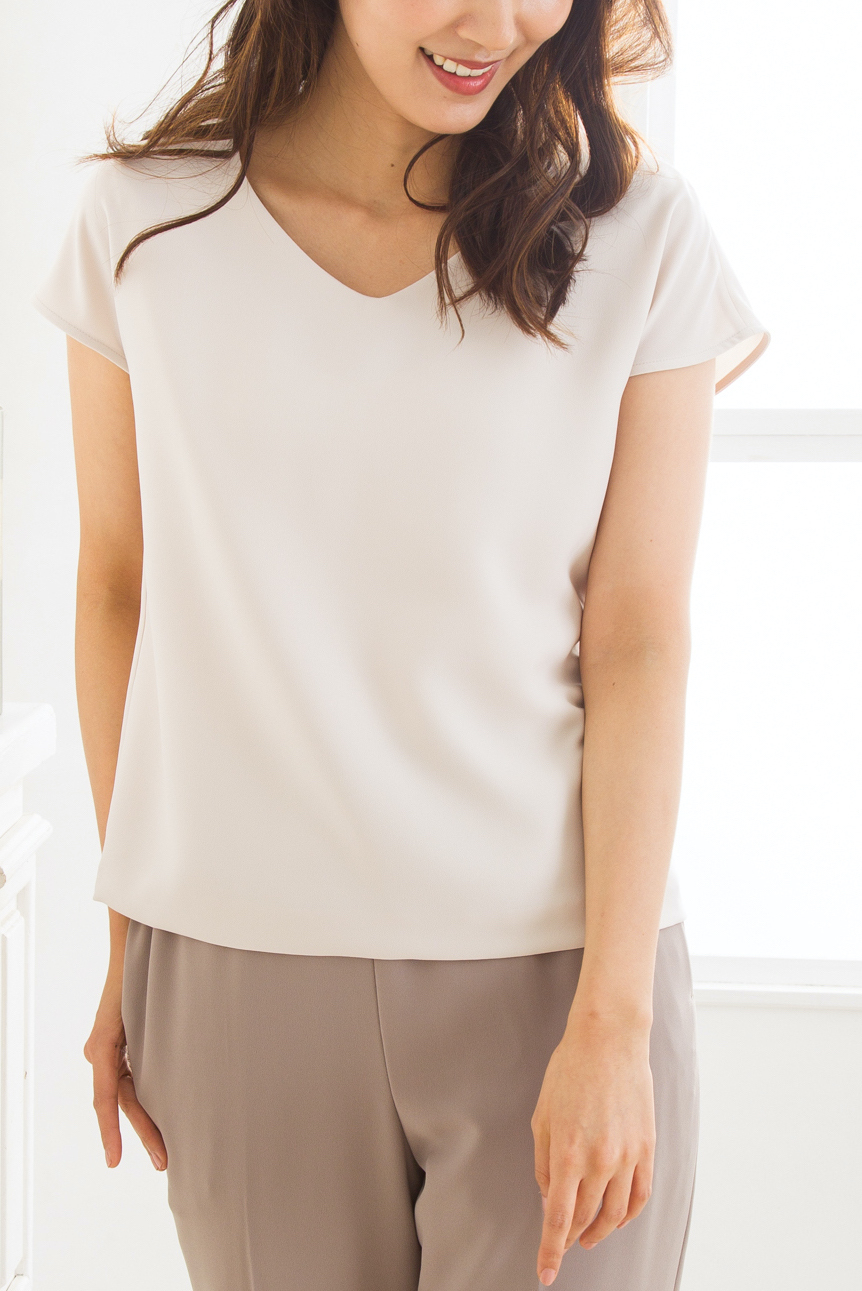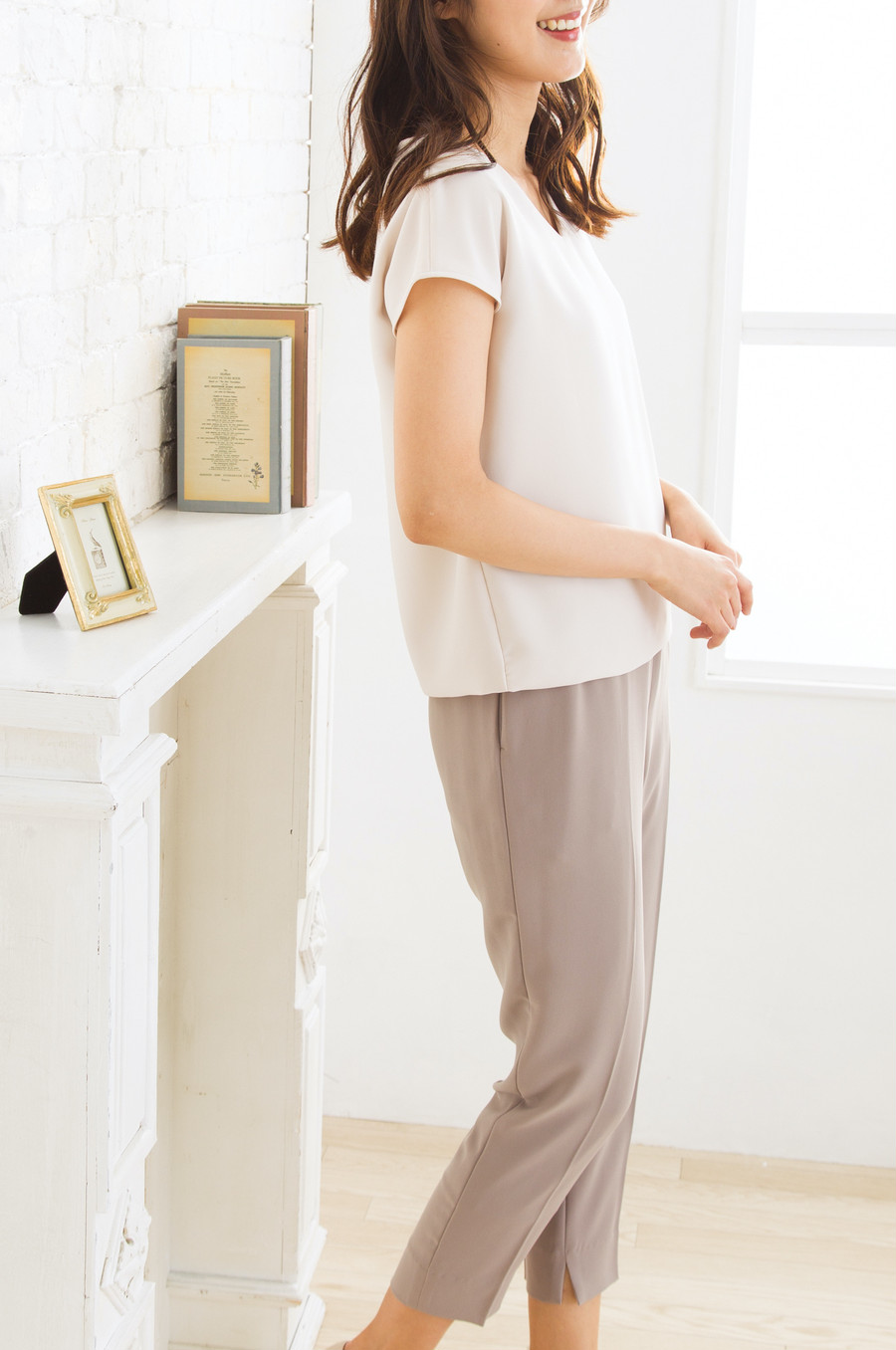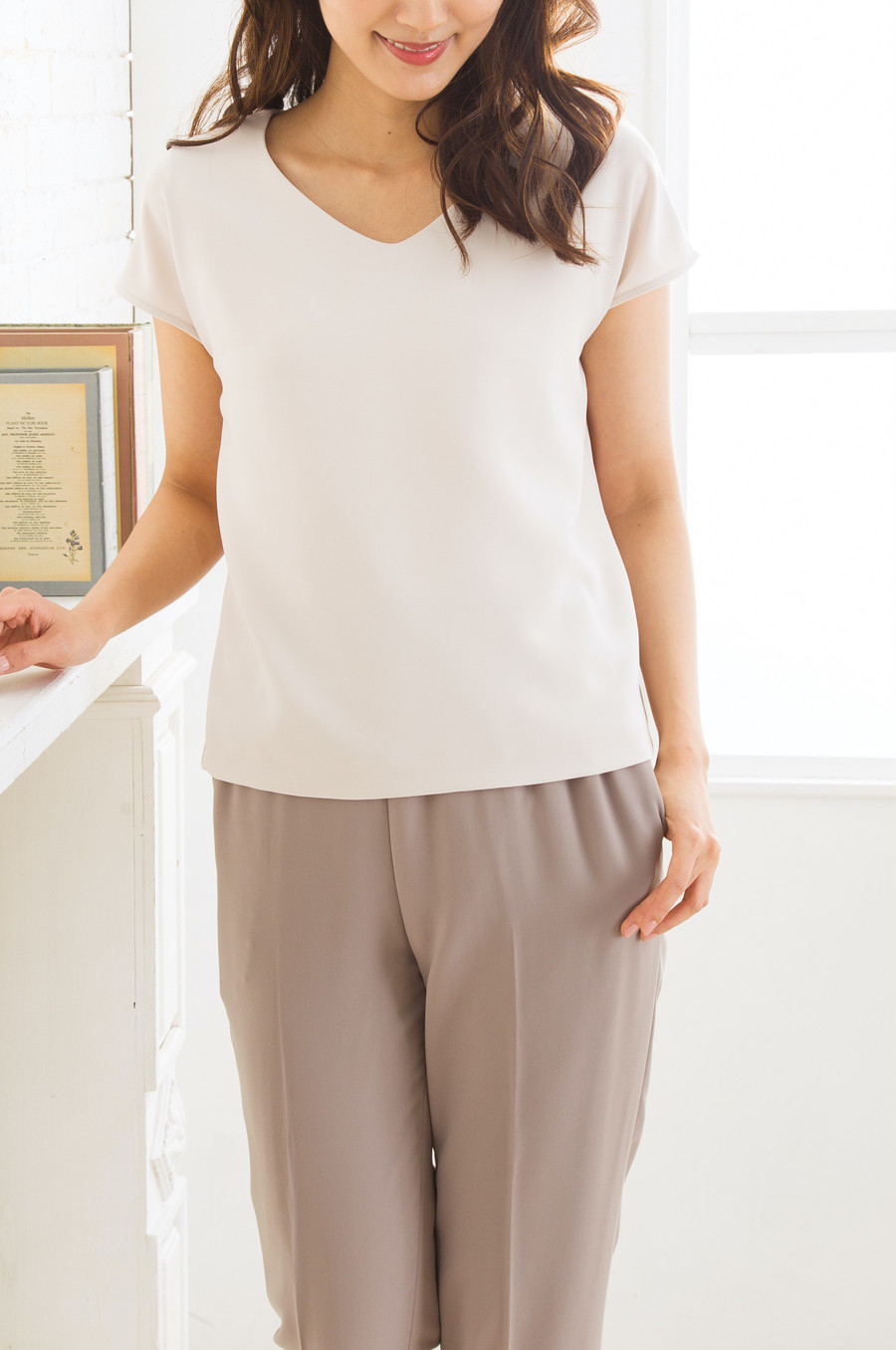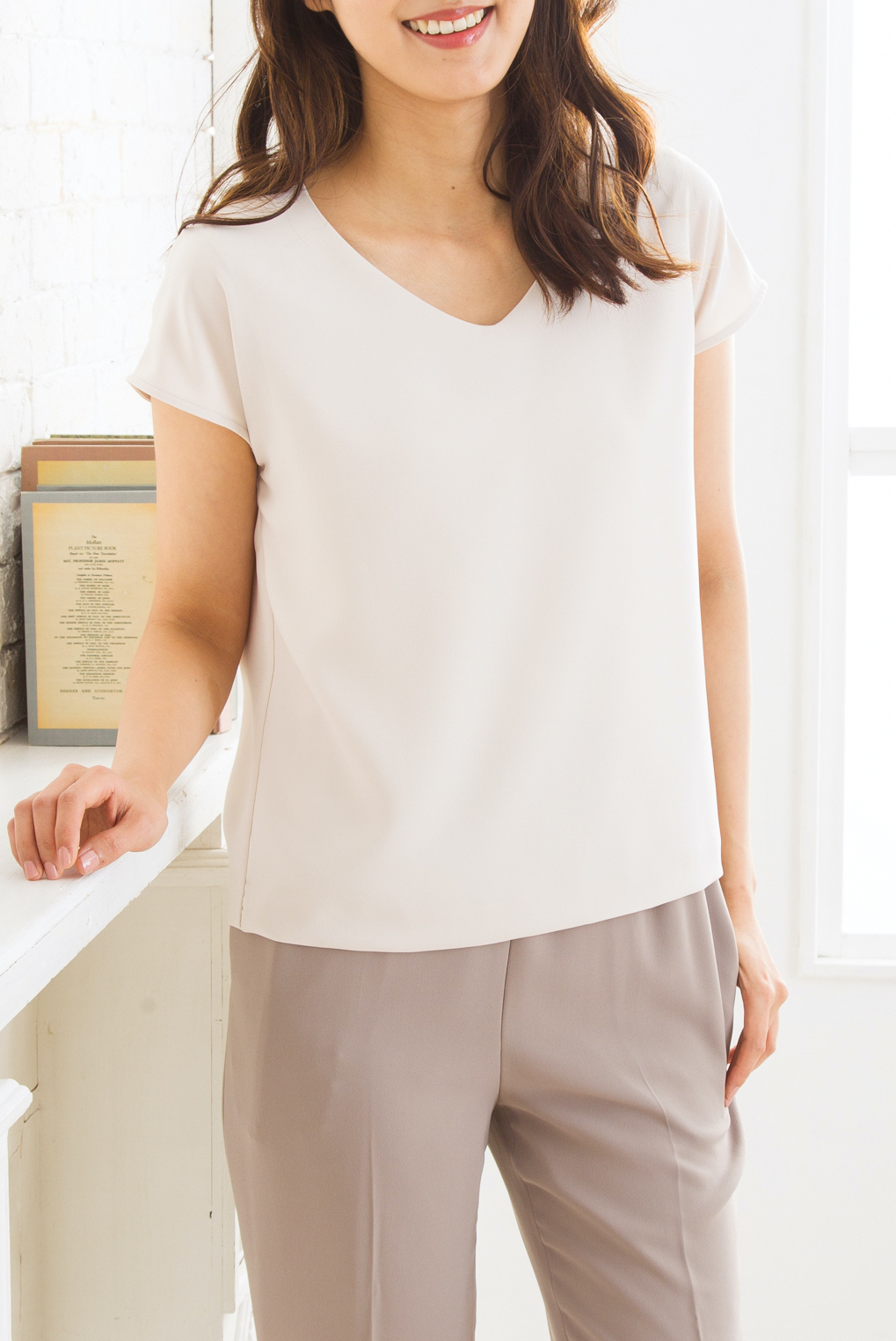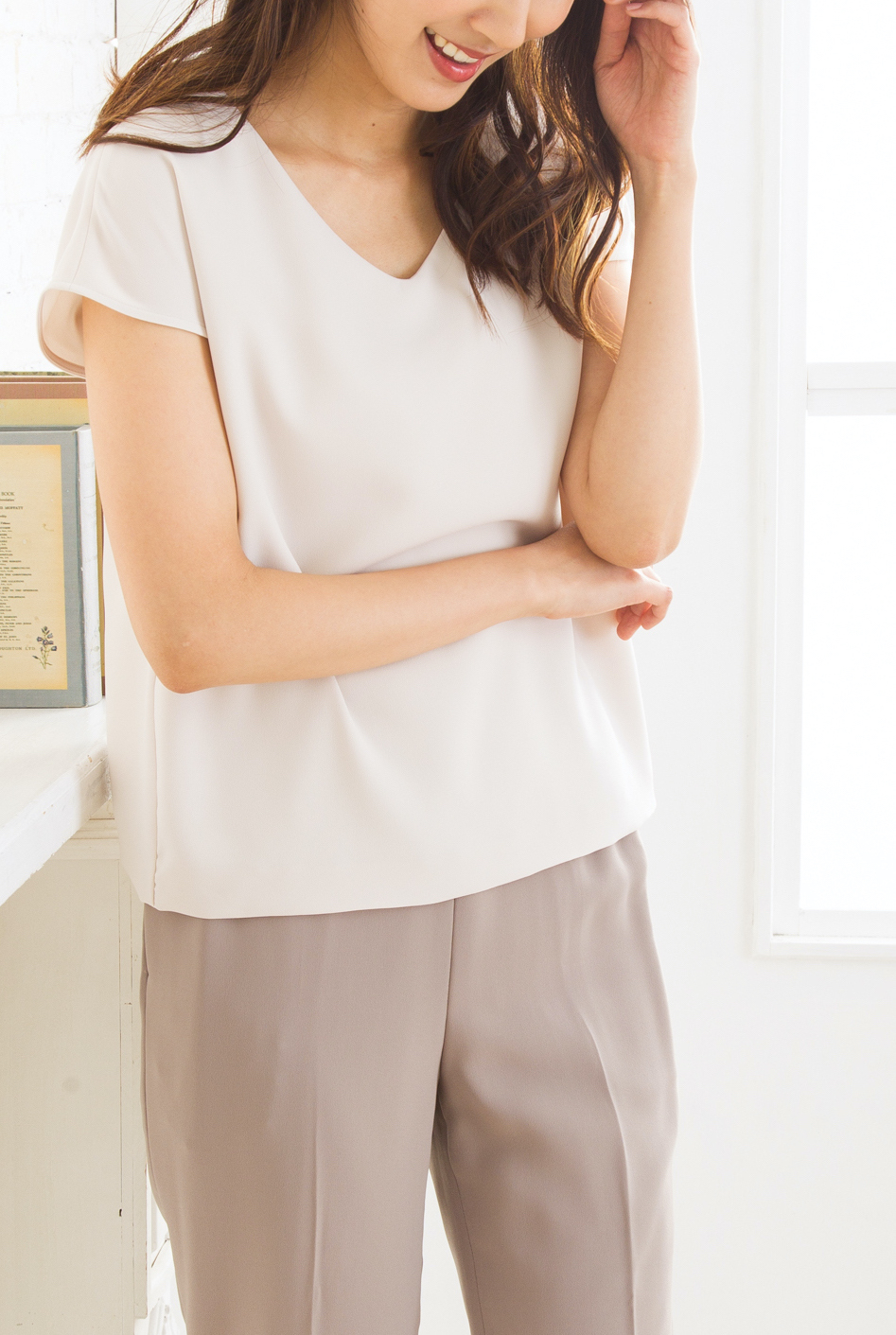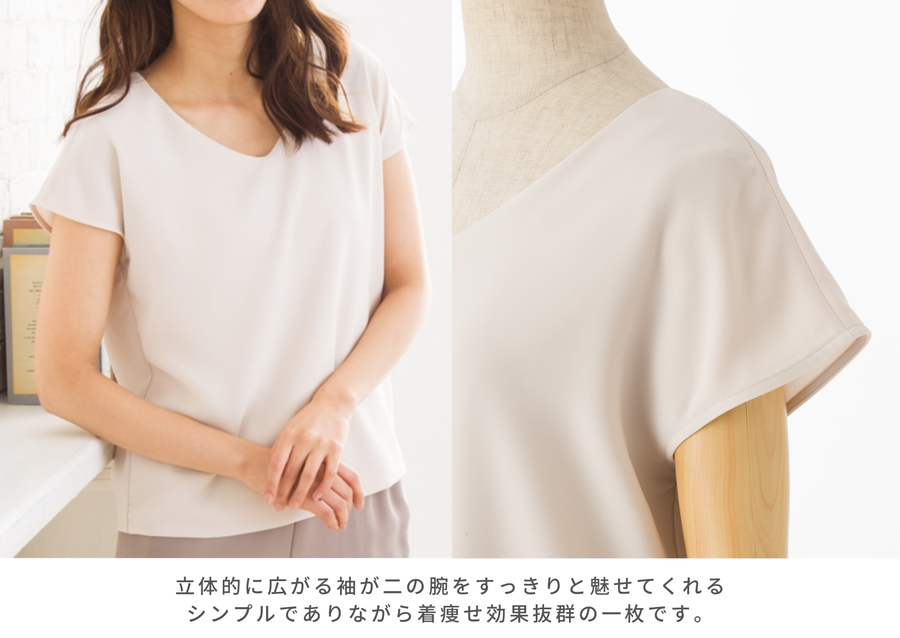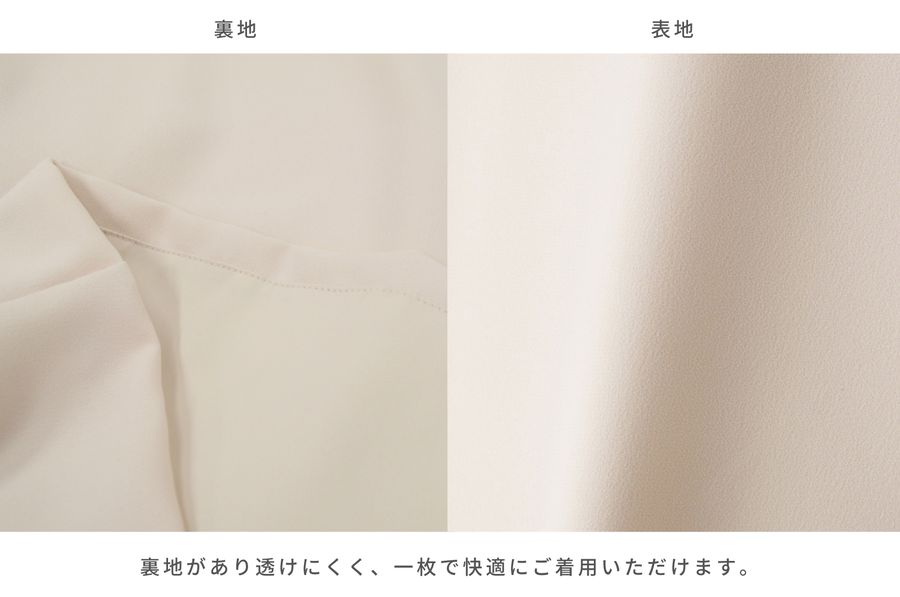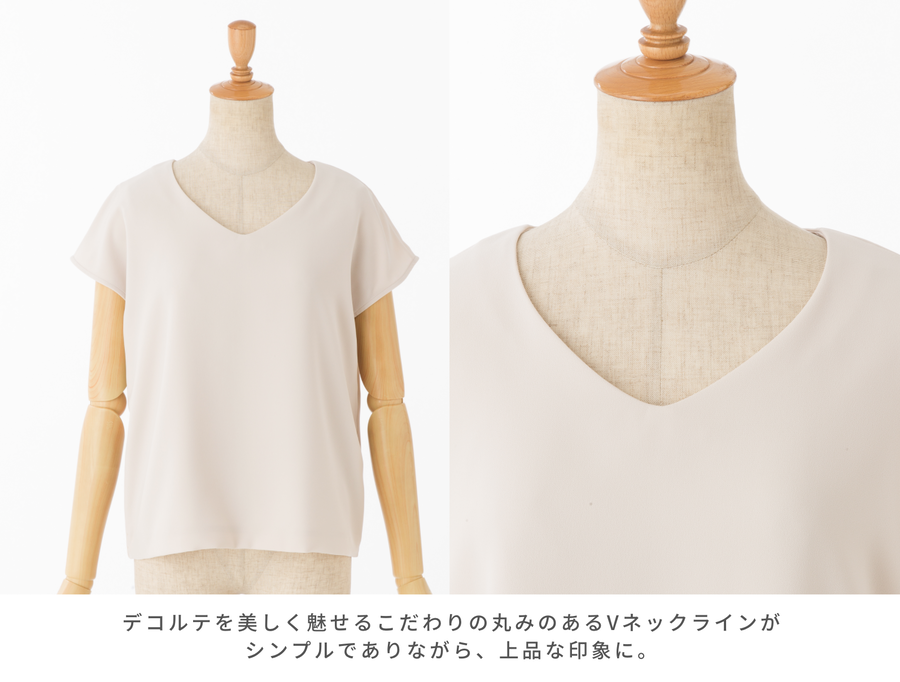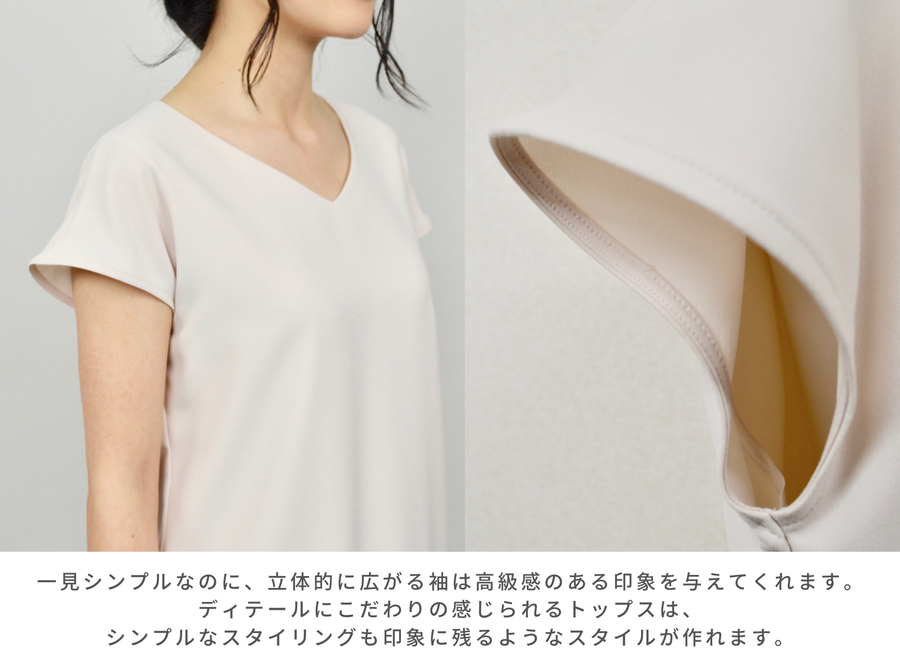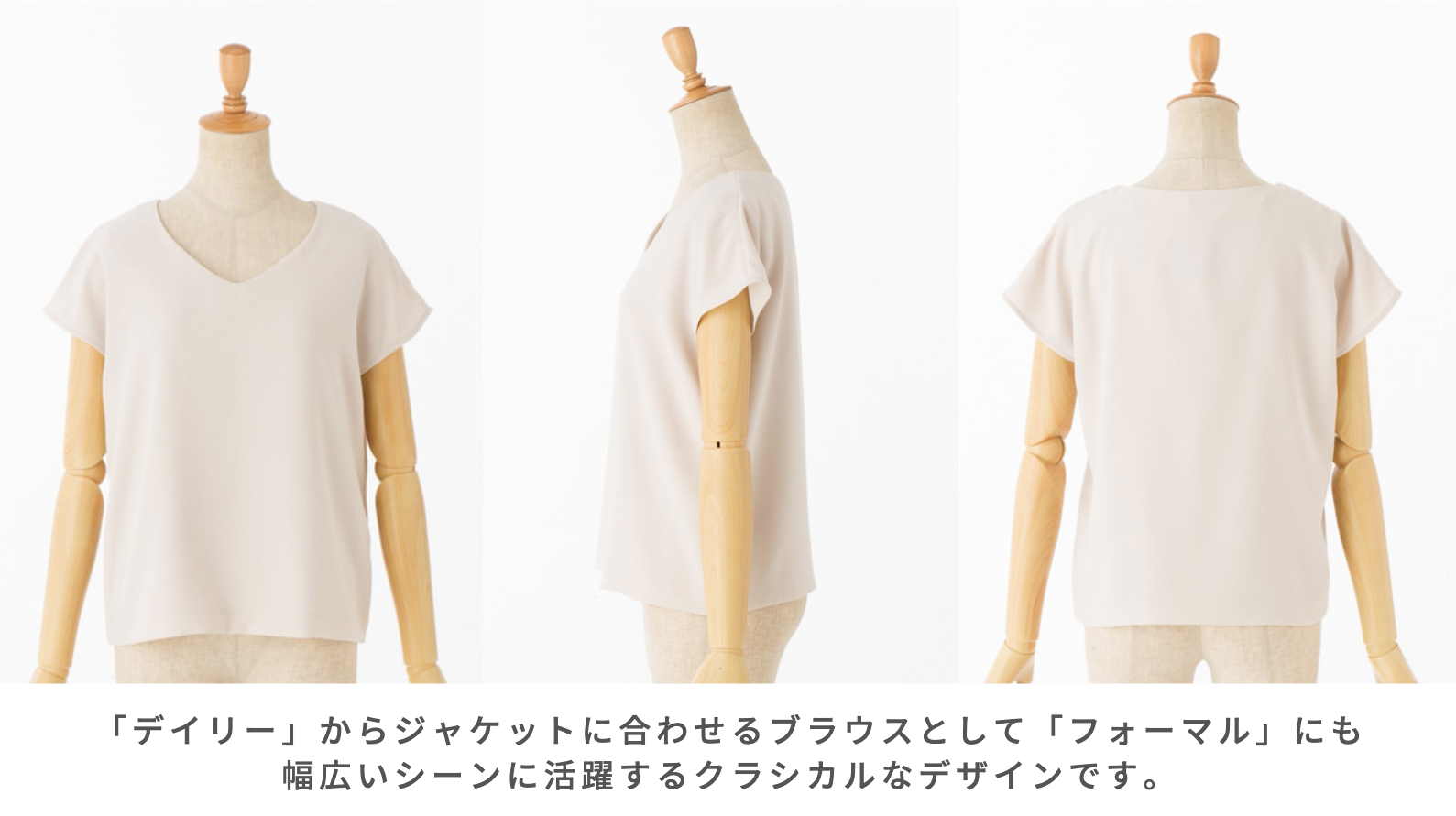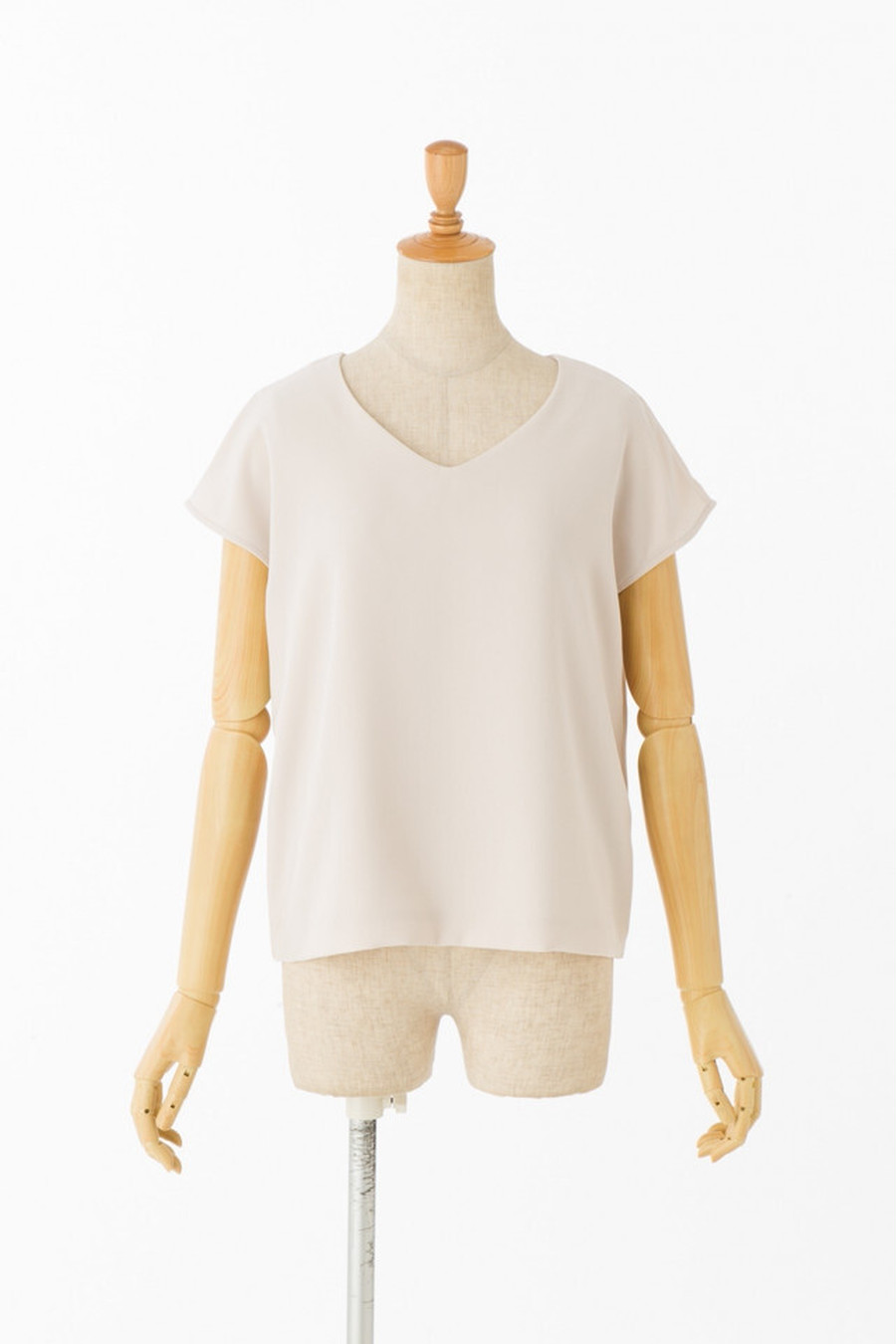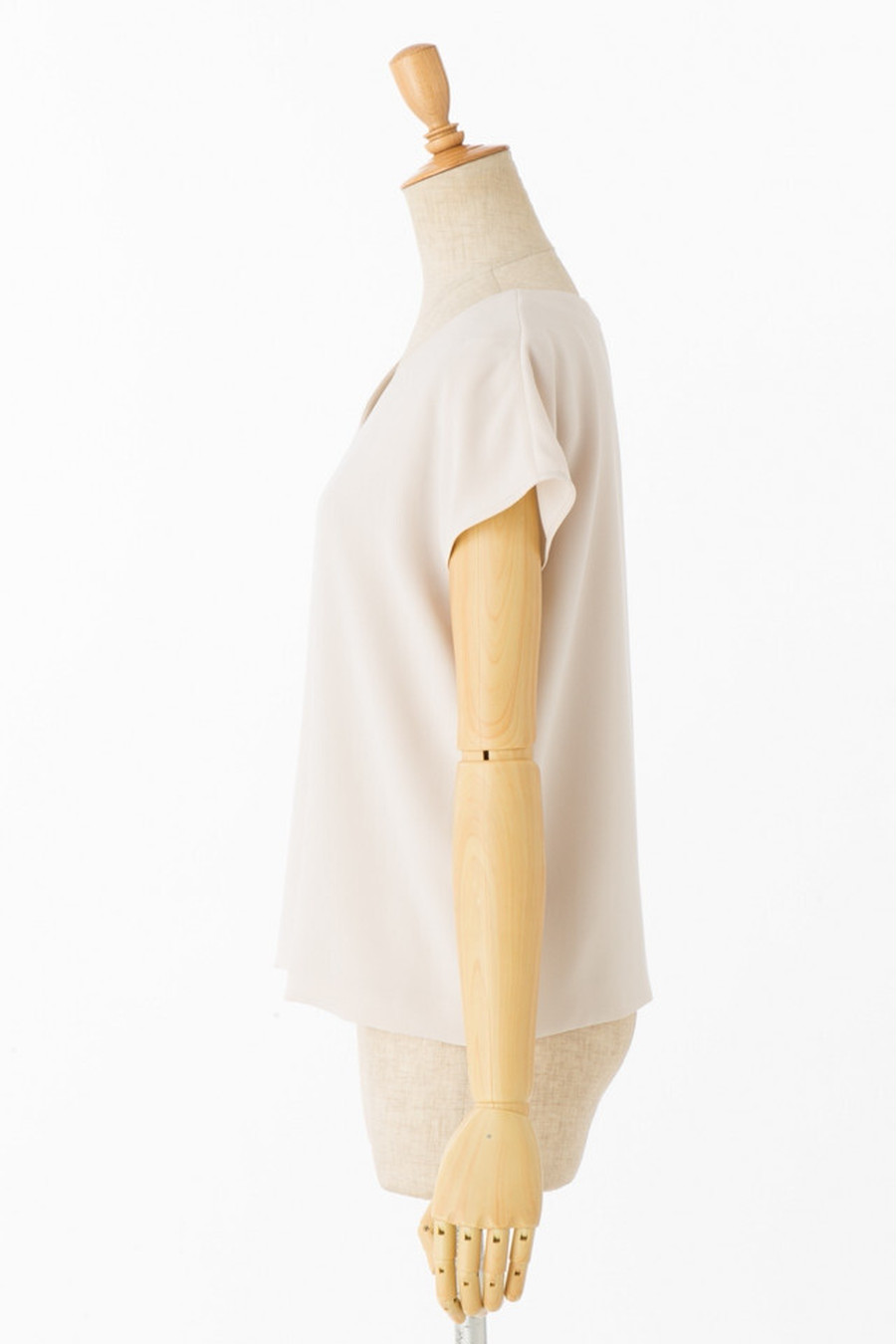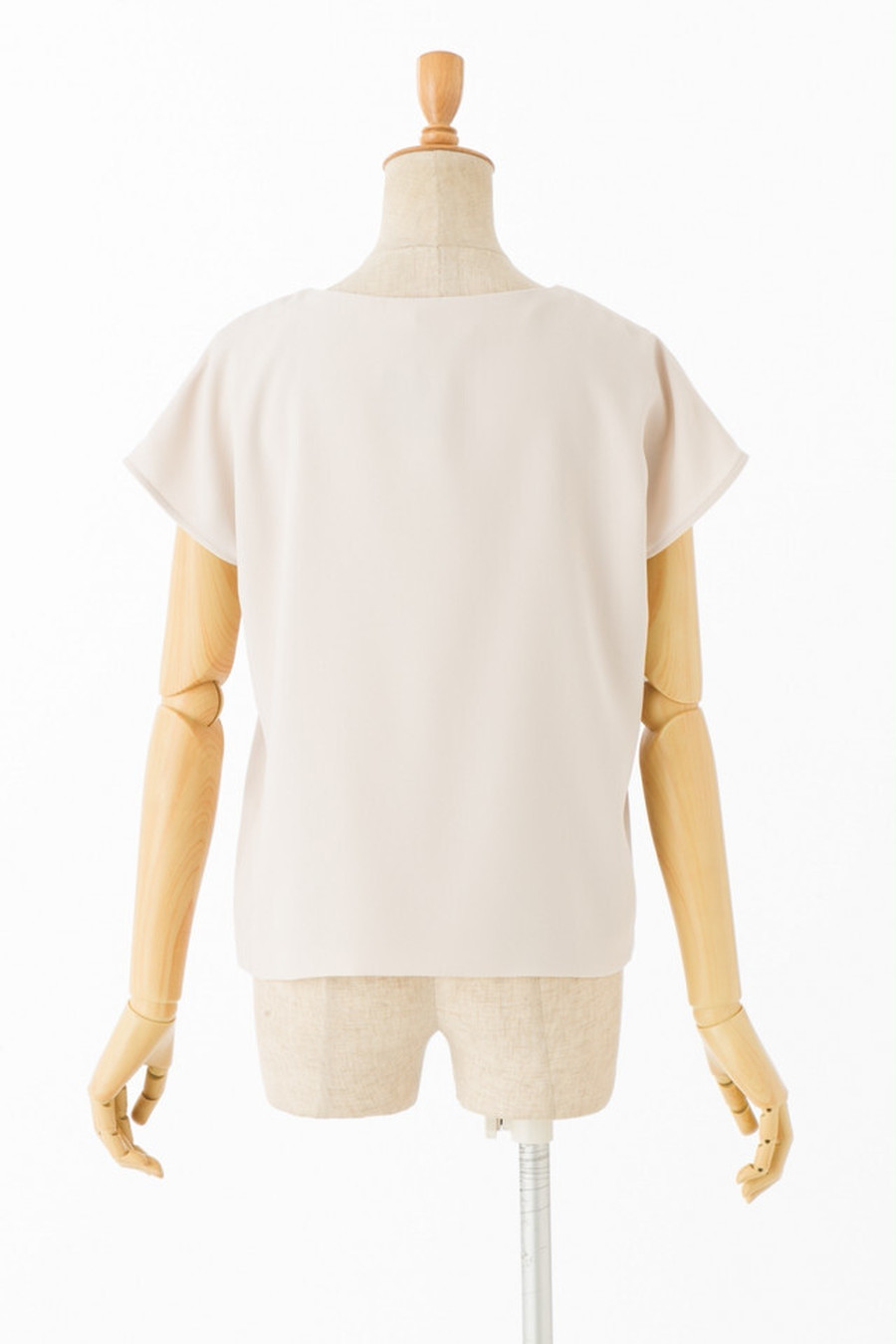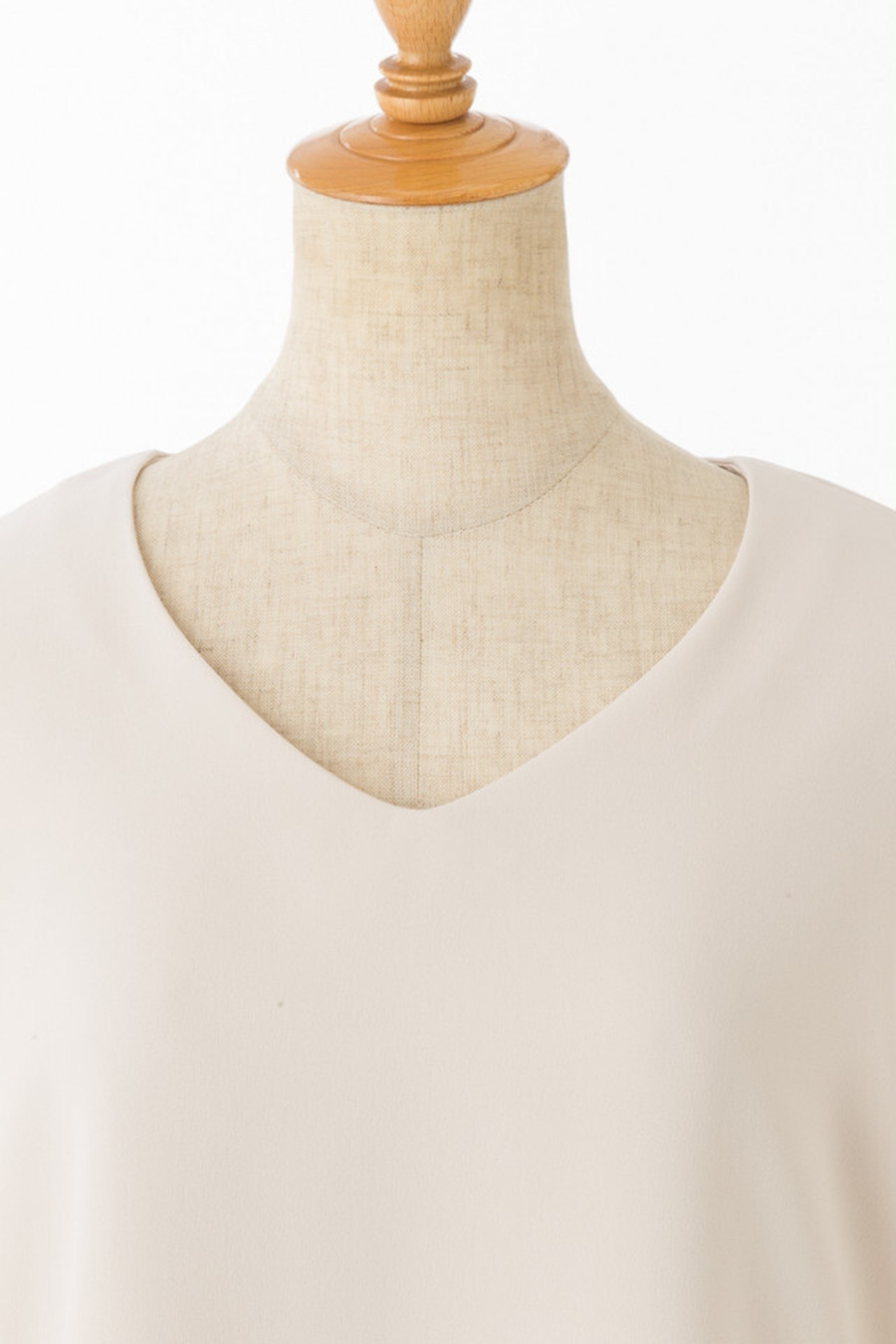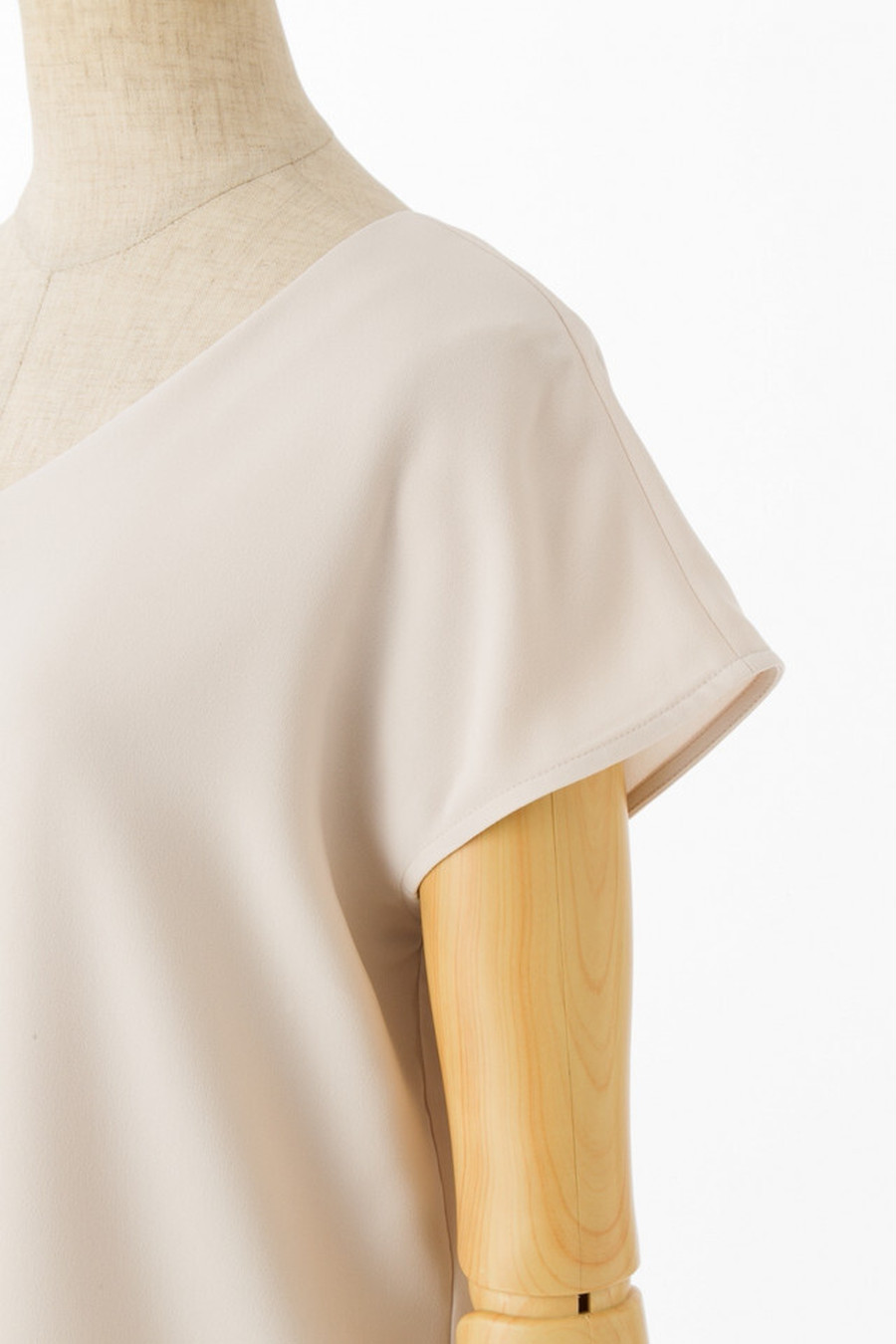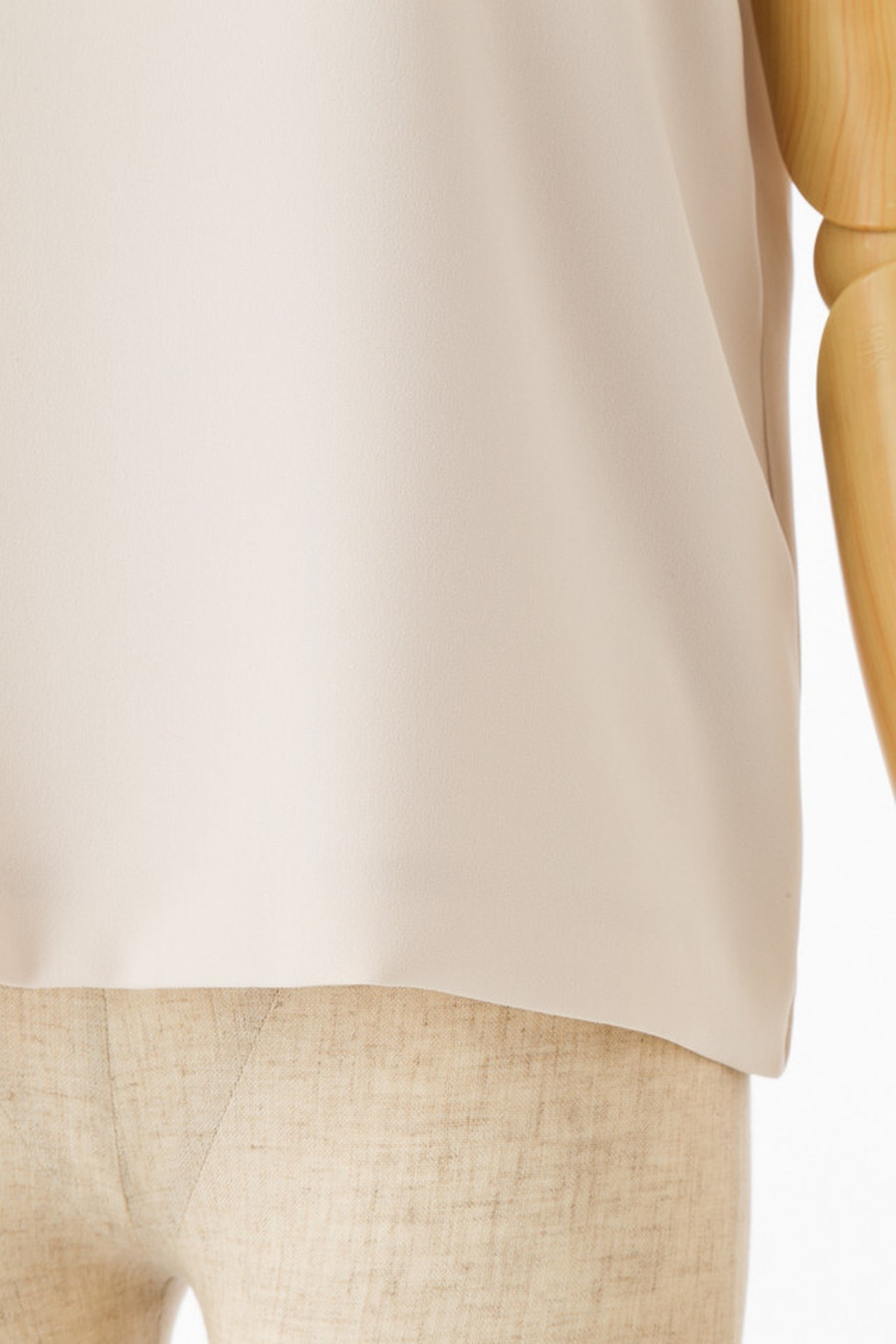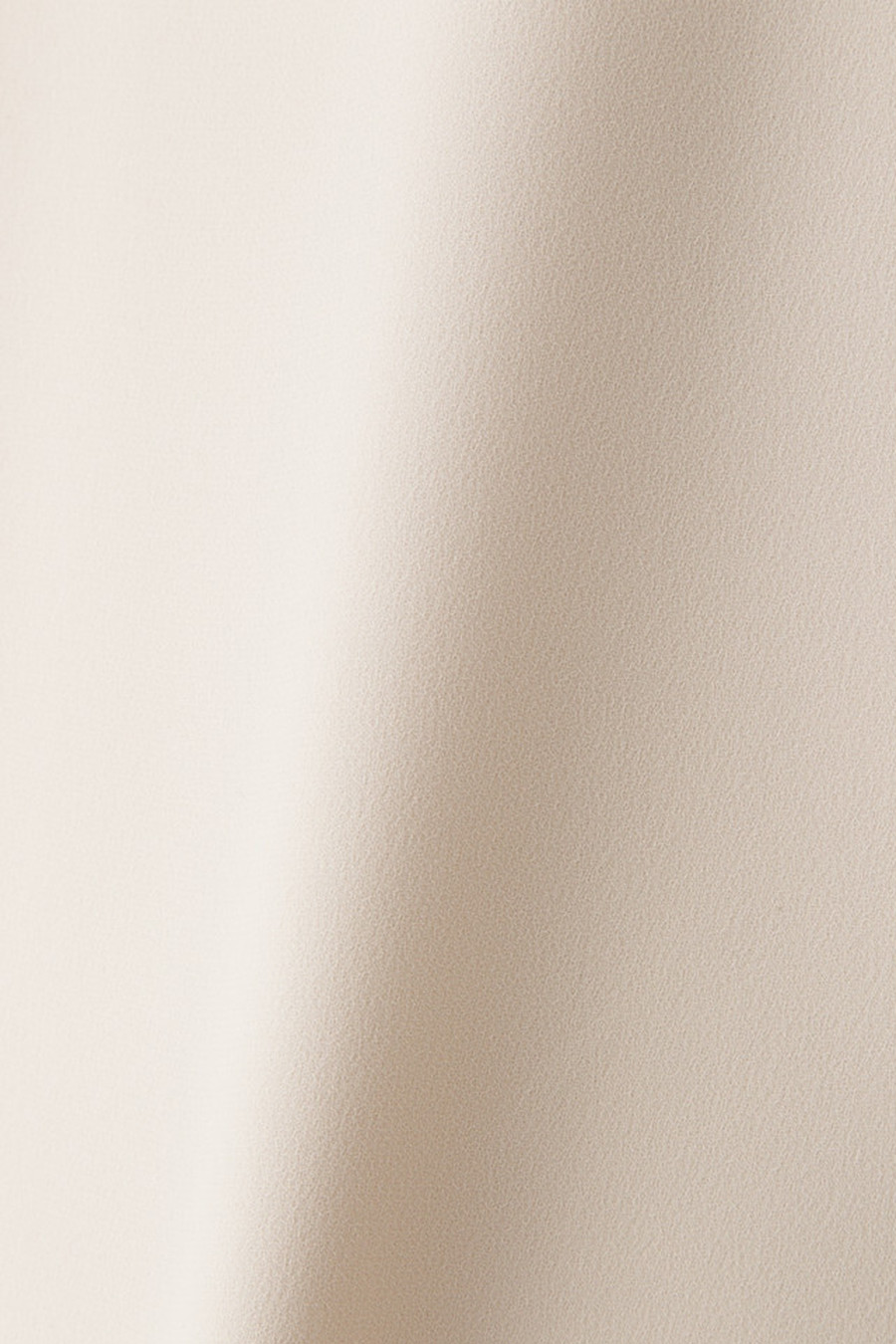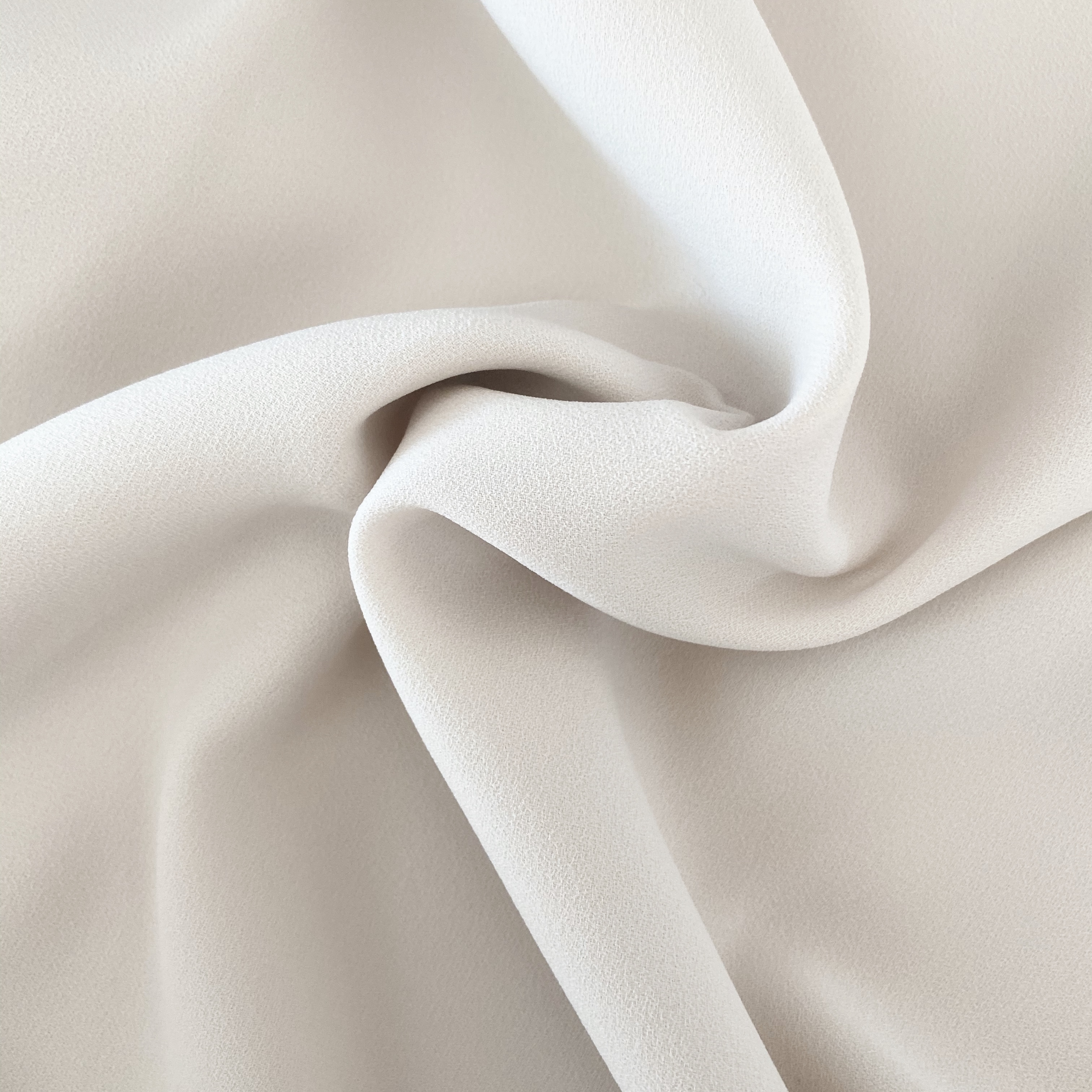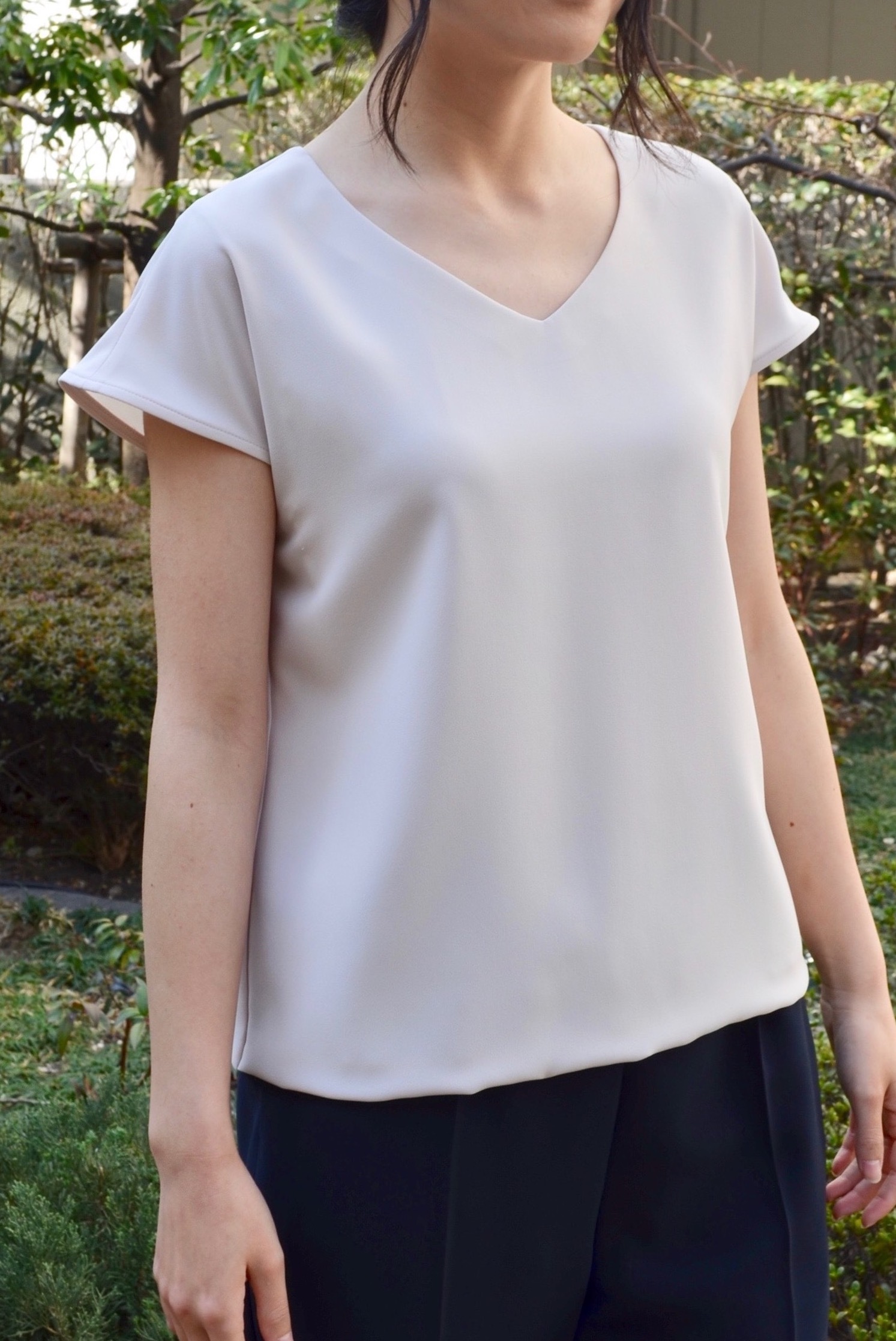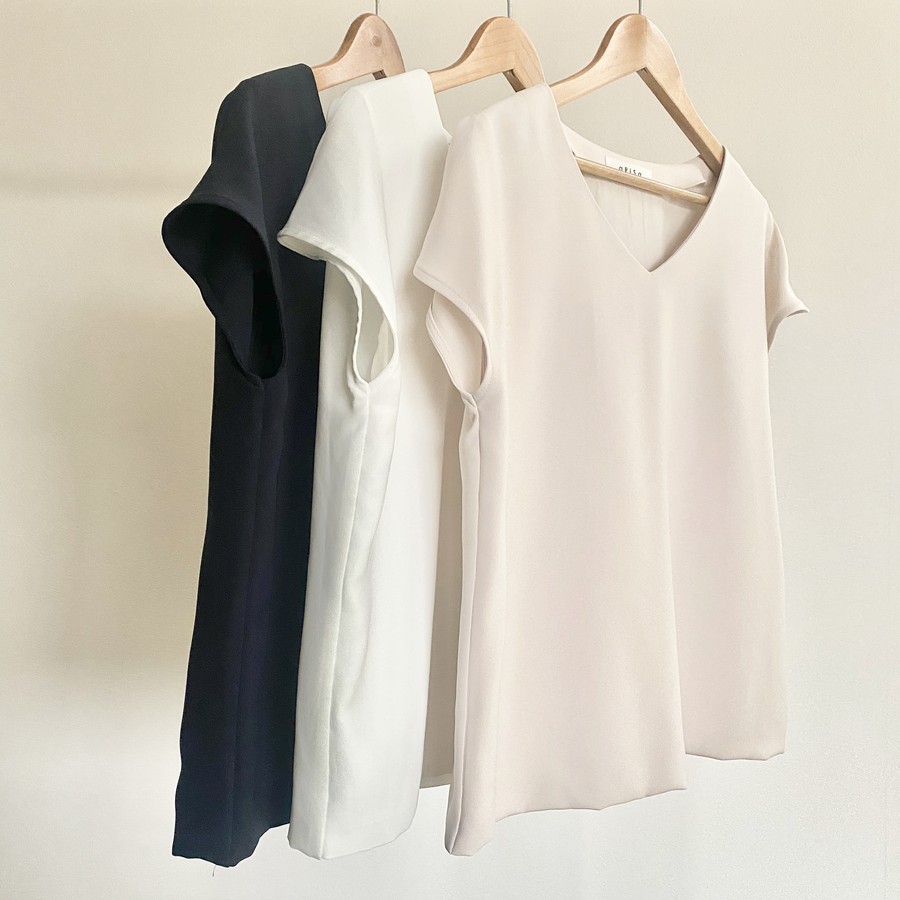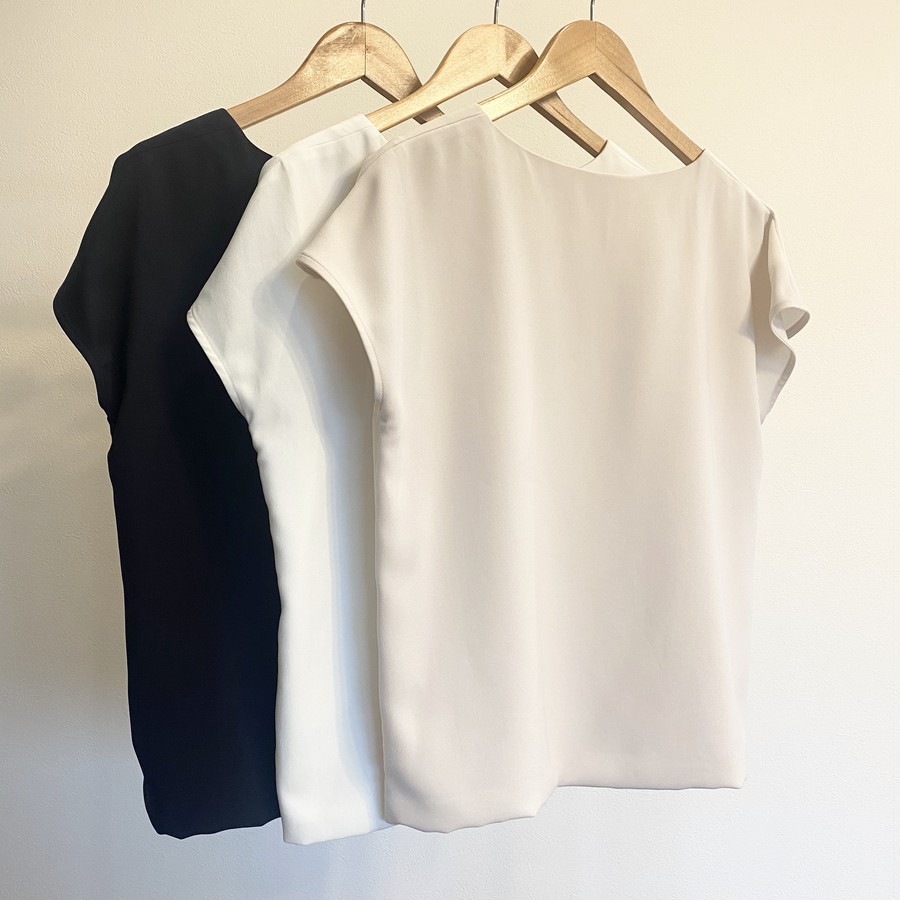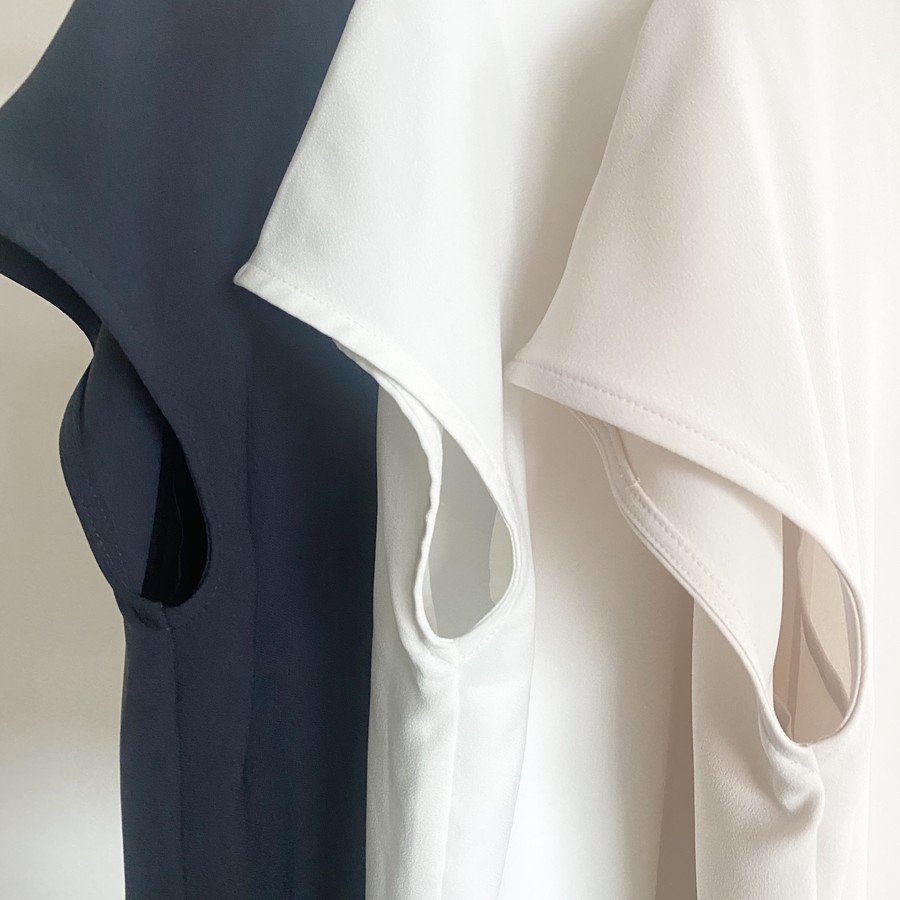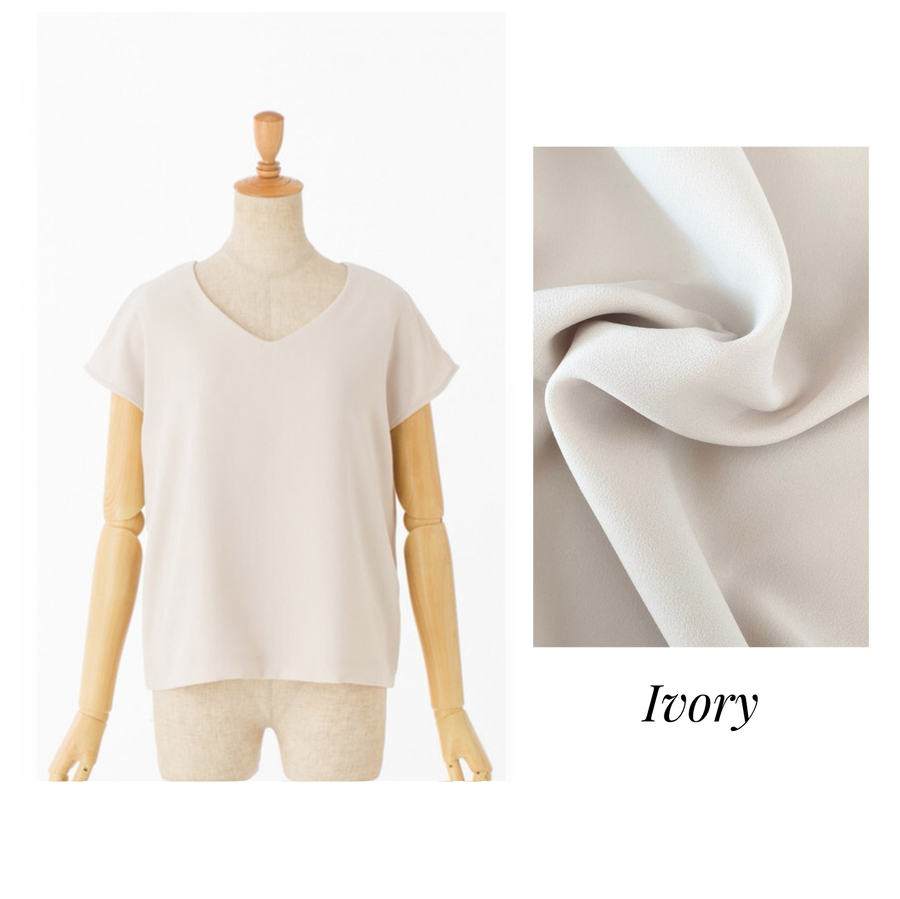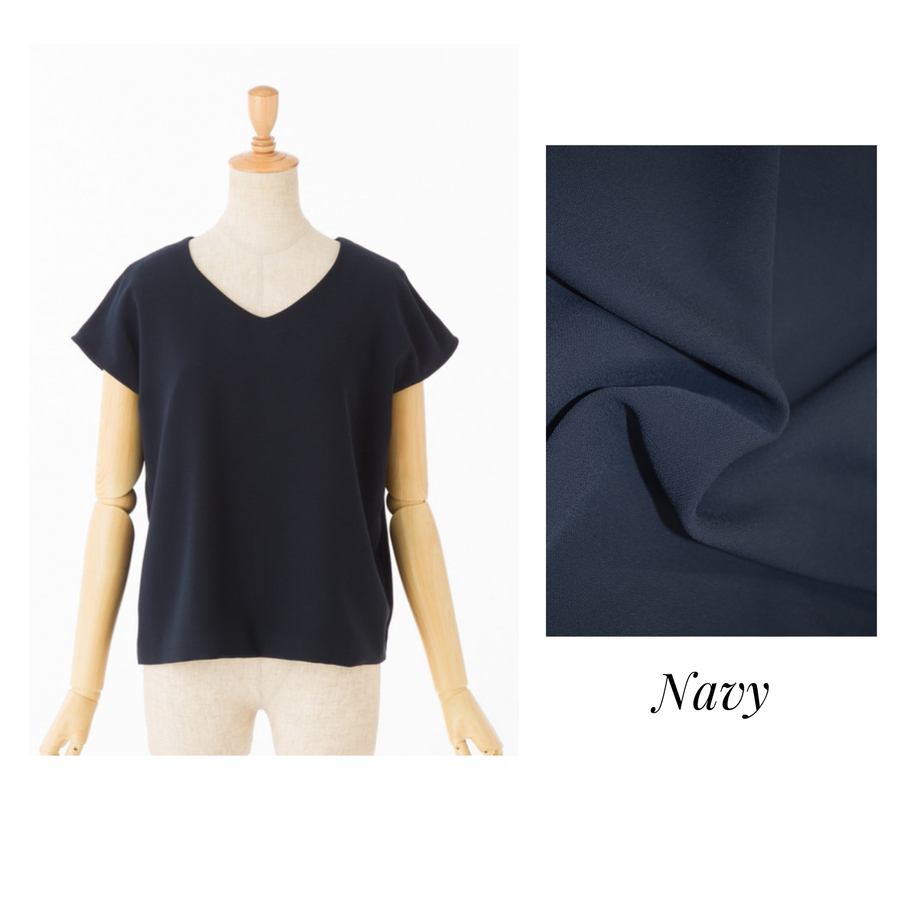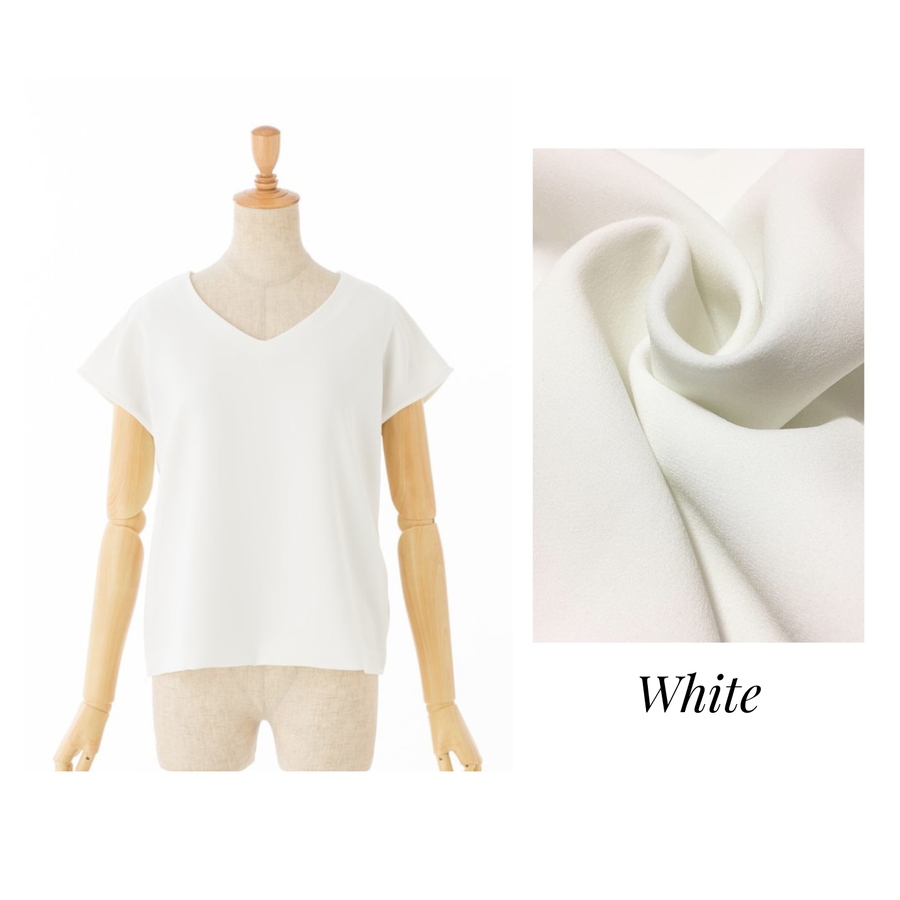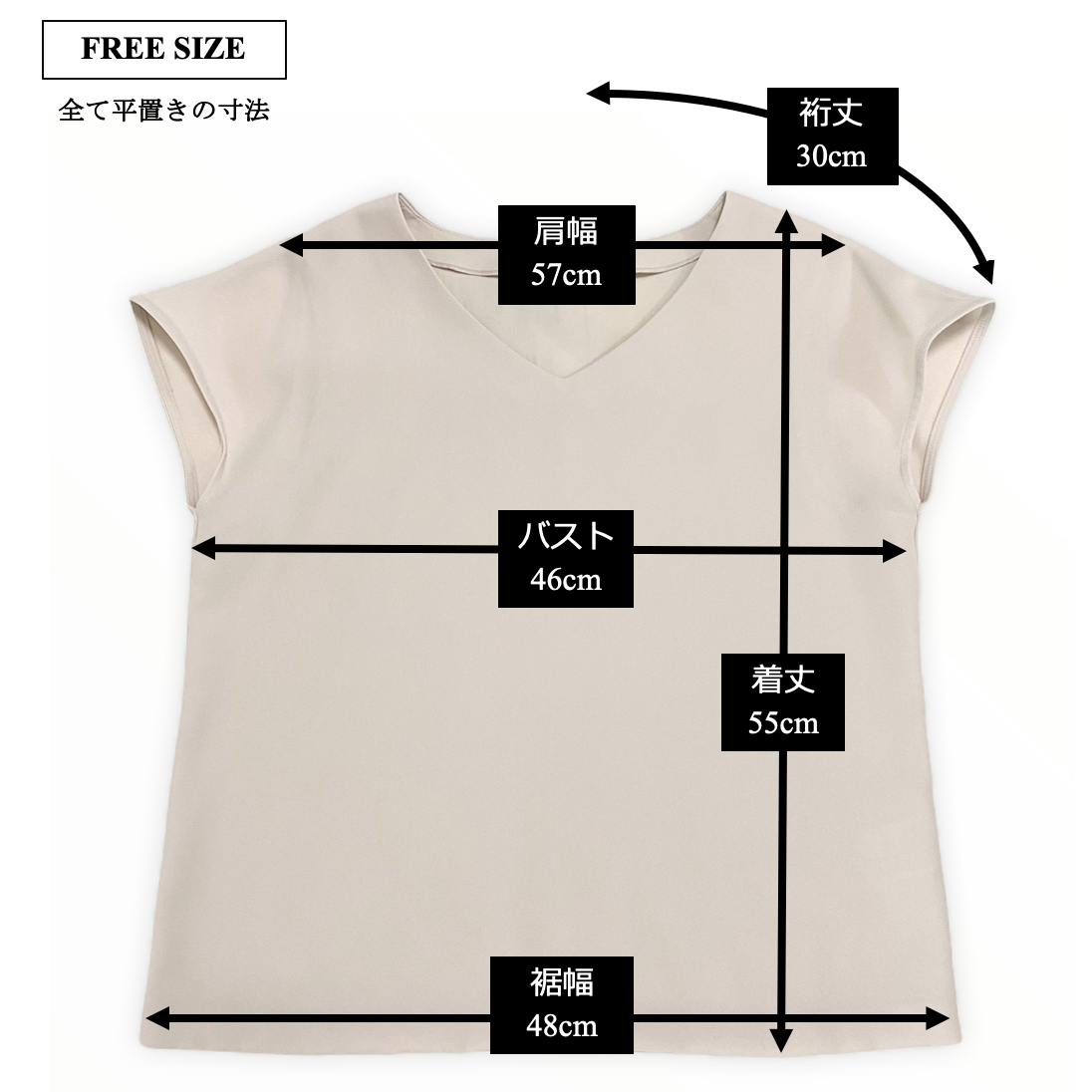 【Product Name】Classic V-Neck Blouse
【Color】IVORY / NAVY / WHITE
【Fabric】100% Made in Japan
【Manufactured Country】Made in Japan
【Fabric Care】Home washable
【Material】Polyester 100%
【Size】FREE SIZE
Length 55cm 
Shoulder Width 57cm 
Bust 46cm 
Hem Width  48cm 
Sleeve Length 30cm

【Fabric】
Lining: With lining
Thickness of fabric: Normal thickness
See-throughness: Non-see-through
Stretch: Non-stretchy
Material: Polyester 100%

【Product Details】
Luxe and endlessly versatile, this simple classic V-neck goes with anything in your closet and adding refinement to your daily look. Slightly curved V-neck design and fluted sleeves gives it a feminine edge.
Perfect for office wear through evening, can be worn on its own or under a jacket. Can be worn in or out with pants or skirt.
Beautifully smooth and comfortable texture. Relaxed and in-style. Short sleeves. Lined and non see through.
Reviews

(20)

Shipping method / fee

Payment method