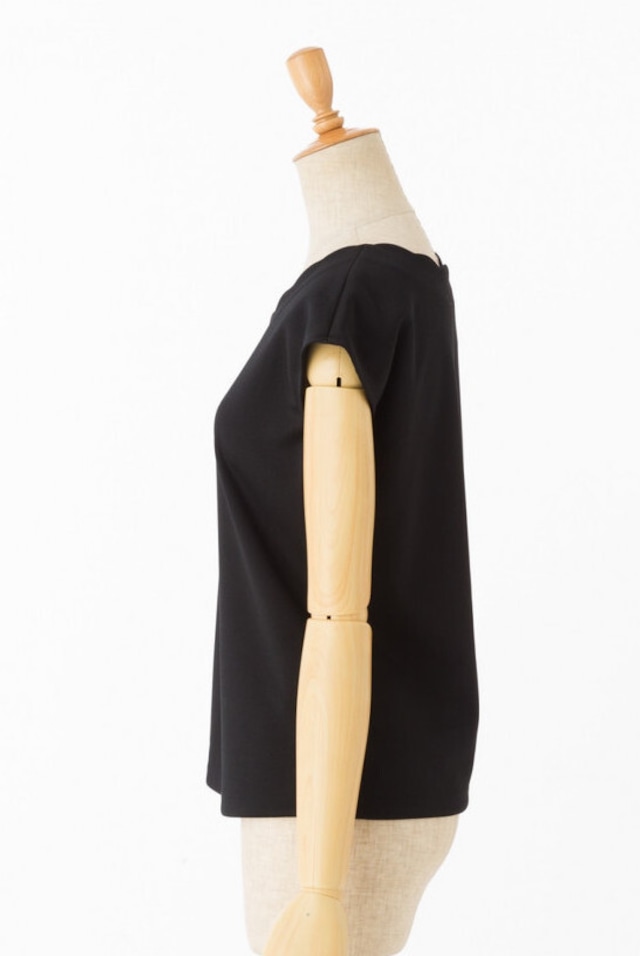 スカラップトップス
*Earliest delivery date is 10/11(Wed) (may require more days depending on delivery address).
Japan domestic shipping fees for purchases over ¥15,000 will be free.
Shipping fee is not included. More information.
スカラップ模様が可愛らしい、女性らしいトップスです。フェミニンなデザインがお好きな方にはぴったりの一枚です。シンプルで清潔感のあるデザインで、トレンドに左右されない長く愛用できます。程よくゆとりのあるシルエットと、上品な肌見せで、大人っぽく着こなせます。服装の悩む季節もこのトップスがあれば心強い味方に。季節やテイストに応じて、さまざまなスタイリングが楽しめます。ワイドパンツやスカートなど、お好きなボトムスと合わせて、自分らしいスタイルを楽しんでください。
自分へのご褒美や、プレゼントにもおすすめです。

【商品詳細】
デザインについて
◎顔周りの印象を華やかにしてくれるスカラップデザイン
◎柔らかな大人SWEETな印象を与えてくれます
◎大人フェミニンな気品のあるシンプルデザイン
◎サイドスリットあり。ボトムスにイン・アウトしやすい丈感
◎モノトーンなのでお持ちのアイテムと合わせやすく、シーンを問わず活躍します

機能性について
◎一枚で透けにくい
◎厚手の生地なので、これ一枚で快適にお過ごしいただけます
◎シワになりにくい
◎ご自宅でお洗濯可能

生地について
◎やや伸縮性のある着心地抜群な素材
◎上質で安心高品質な日本製の丁寧な縫製
◎生産国:日本
◎原産国:日本

【商品名】スカラップトップス
【カラー】ブラック・ホワイト
【生産国】日本製100%
【生地原産国】日本
【機能】ホームクリーニング可能
【素材】ポリエステル100%
【サイズ】フリーサイズ
着丈 57cm 
肩幅 47cm 
バスト 44cm 
裾幅 45cm 
裄丈 25cm

【素材】
裏地:なし
生地の厚さ:厚手
透け感:ややあり
伸縮性:ややあり
Add to Like via app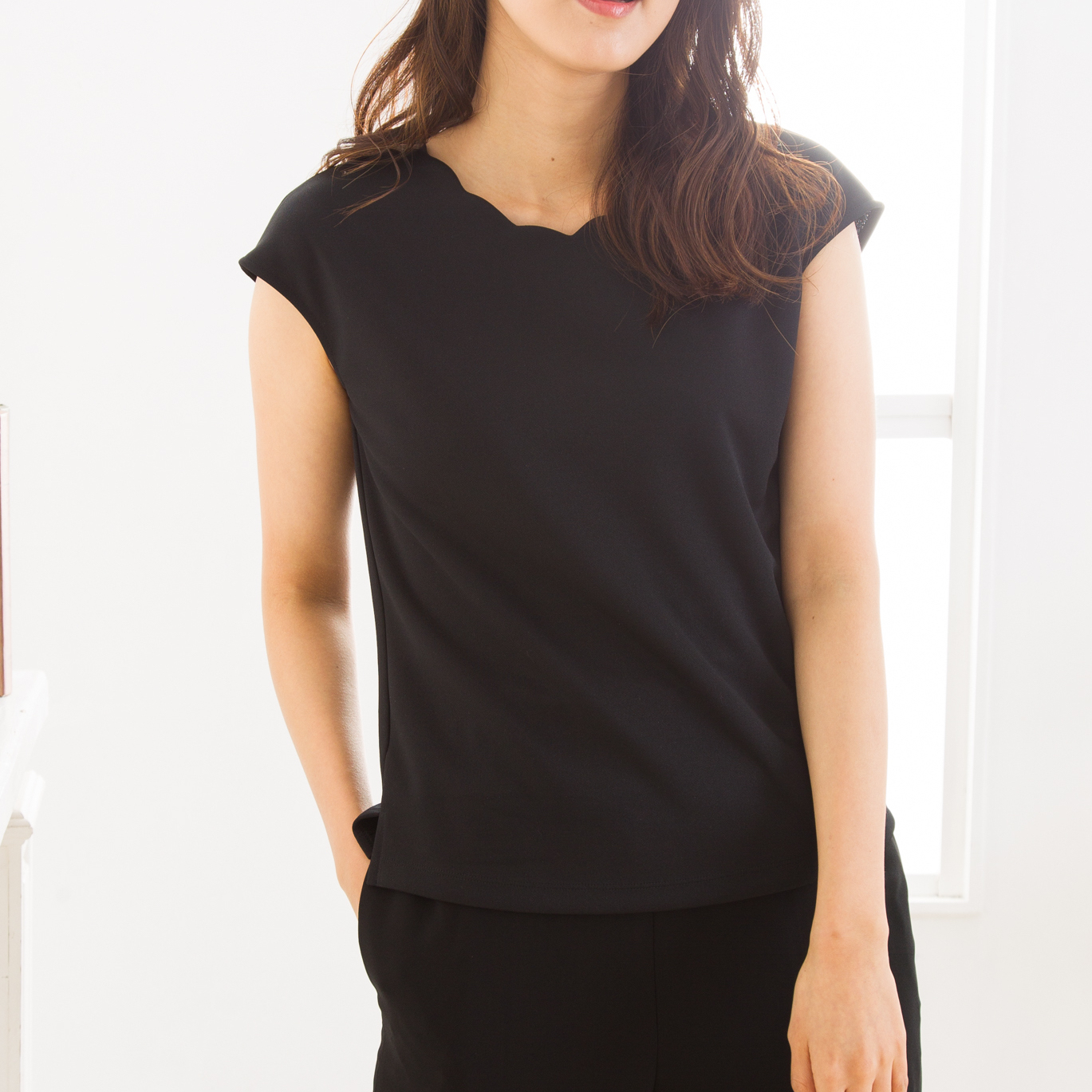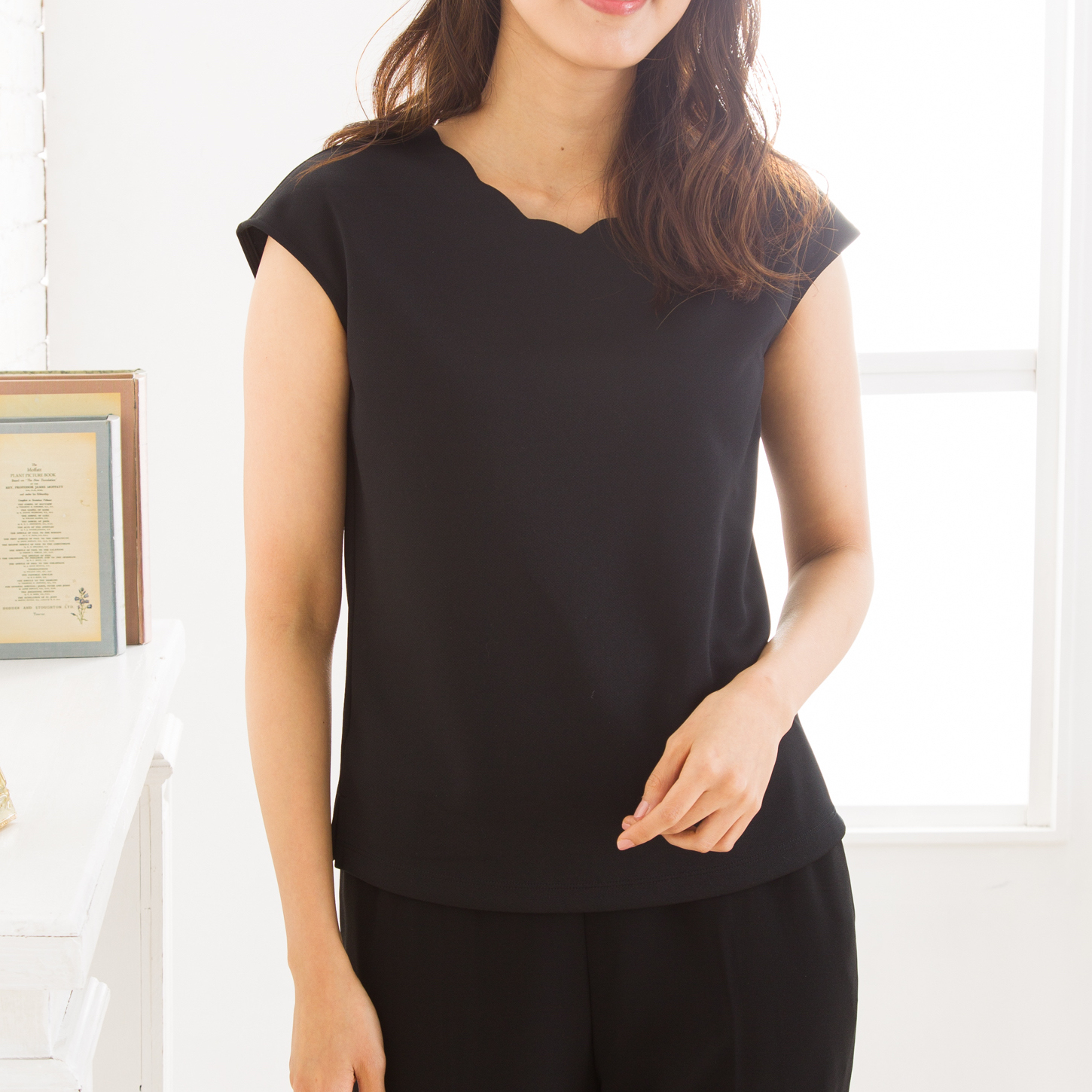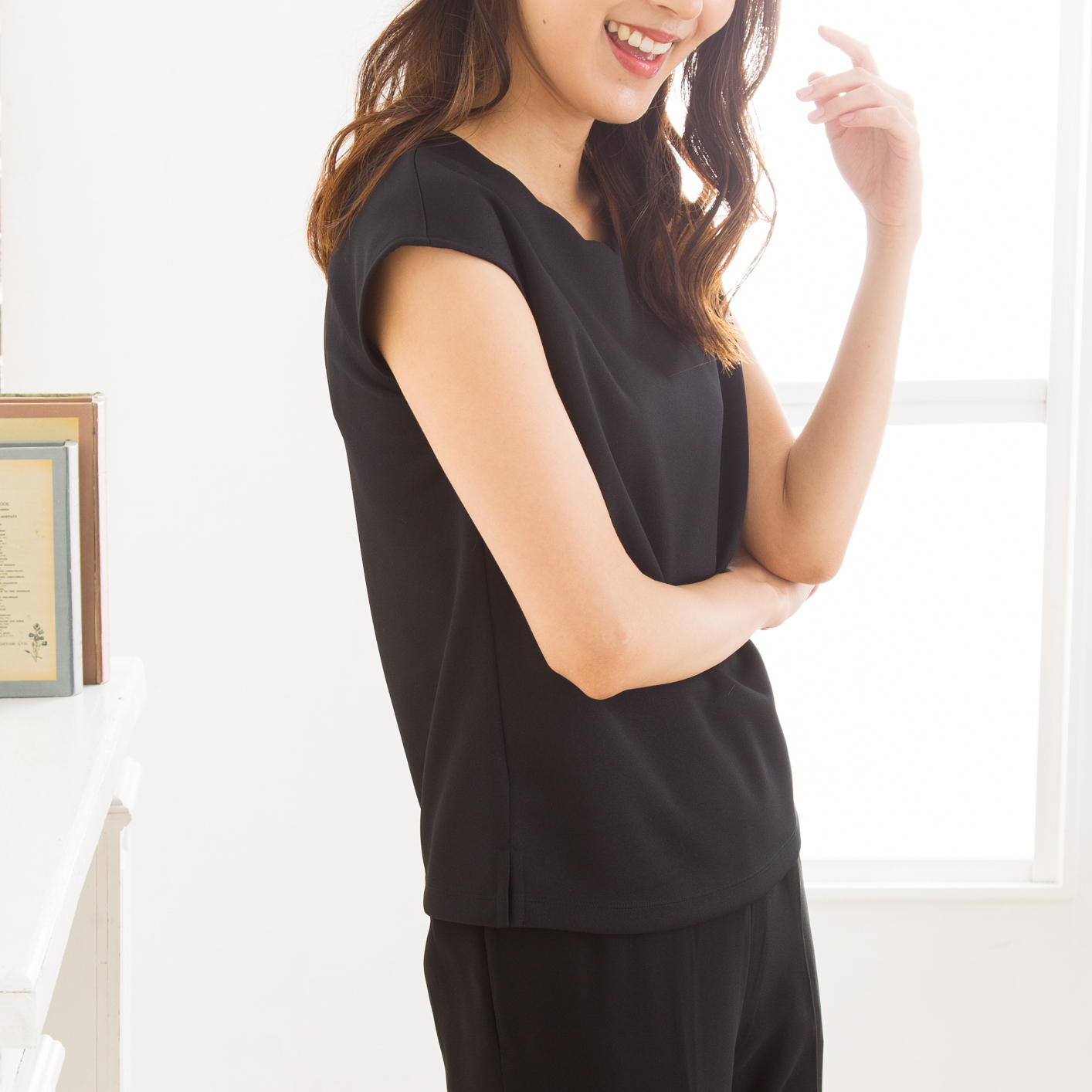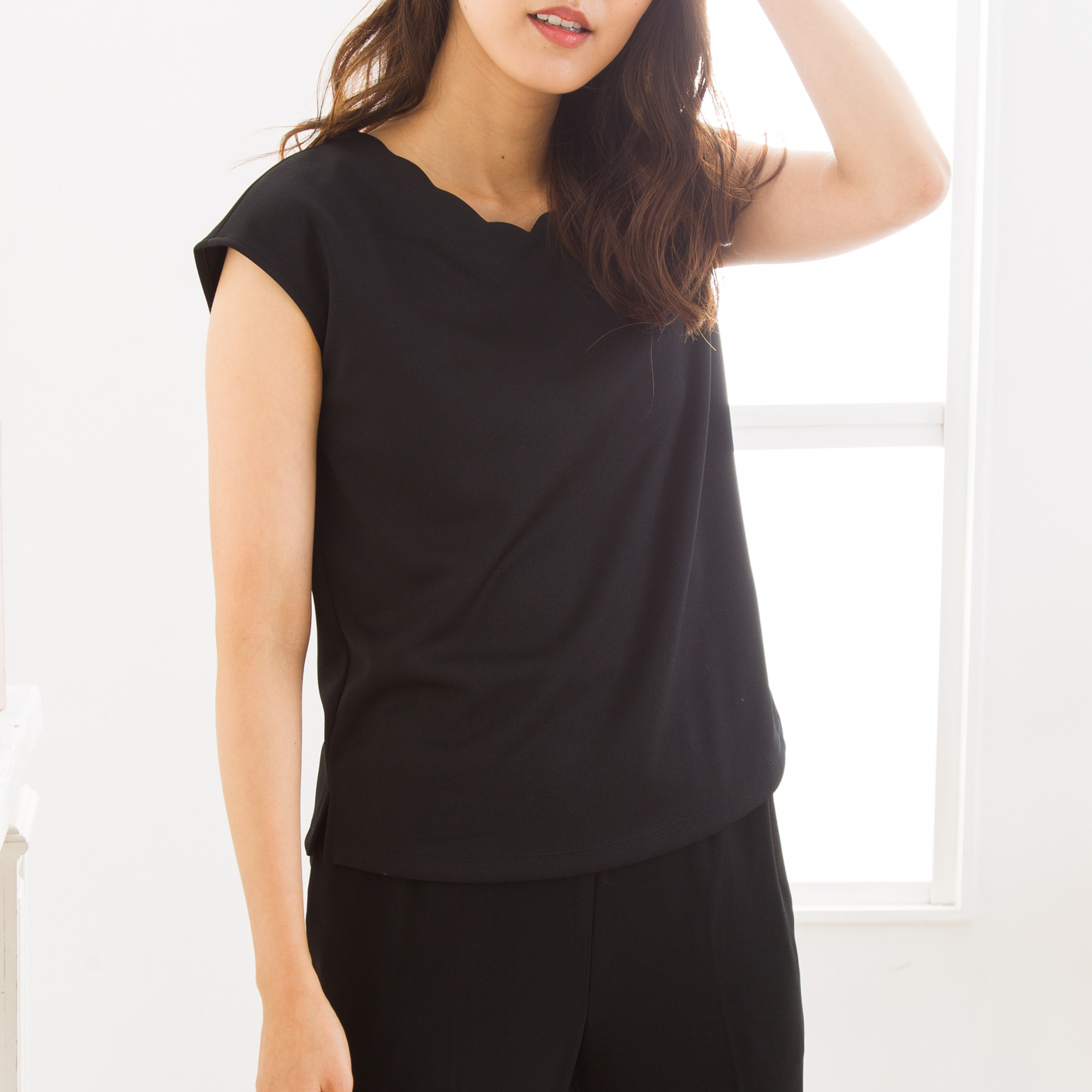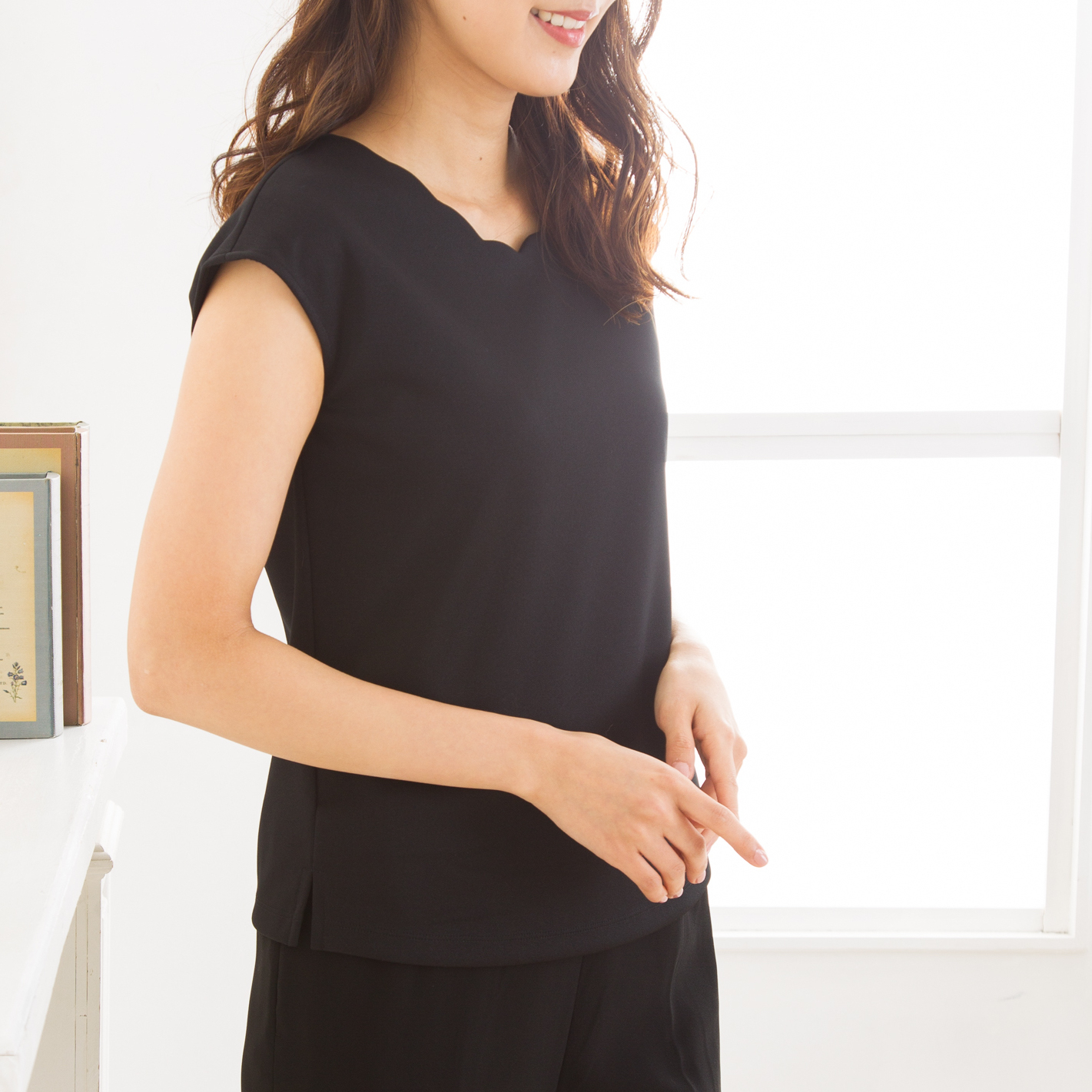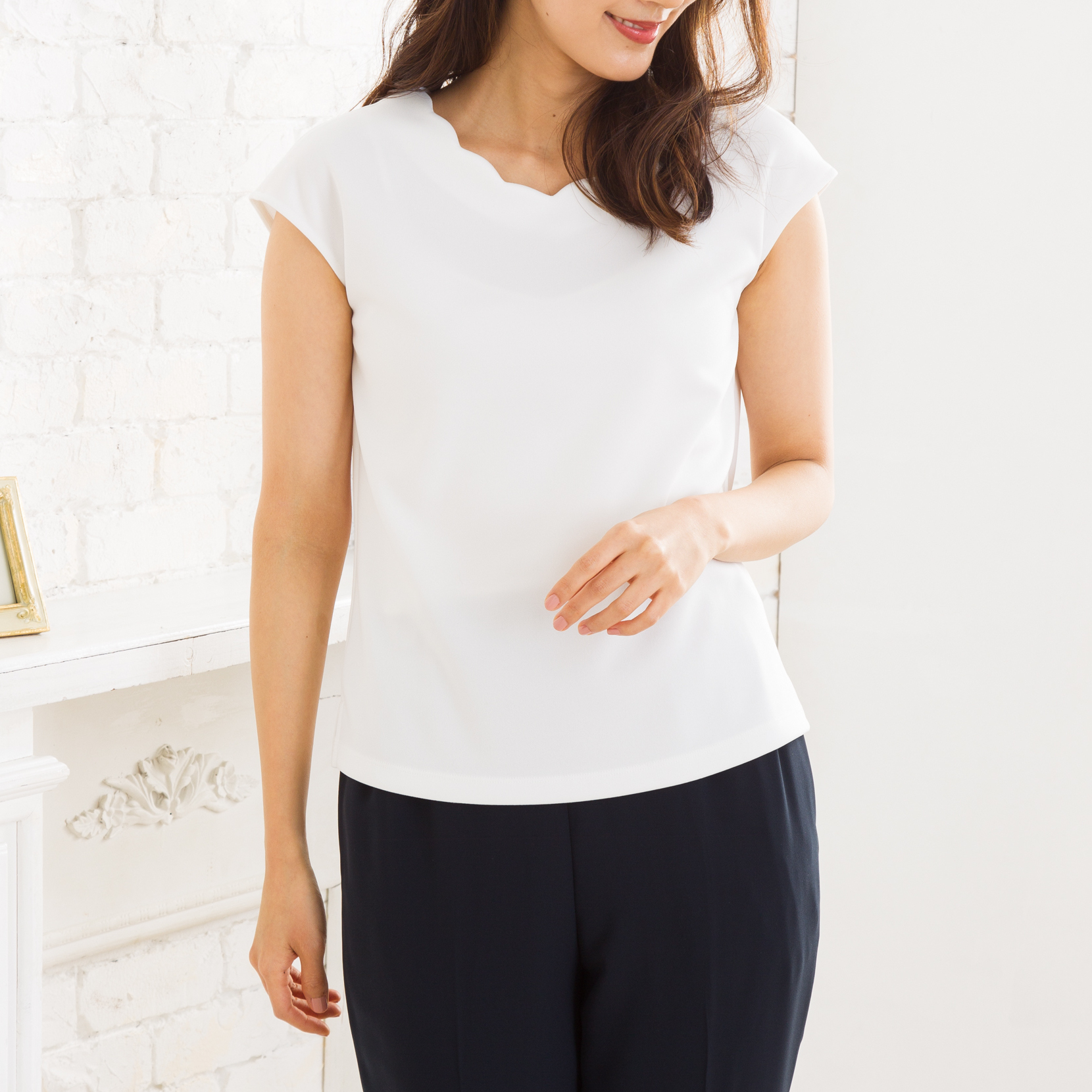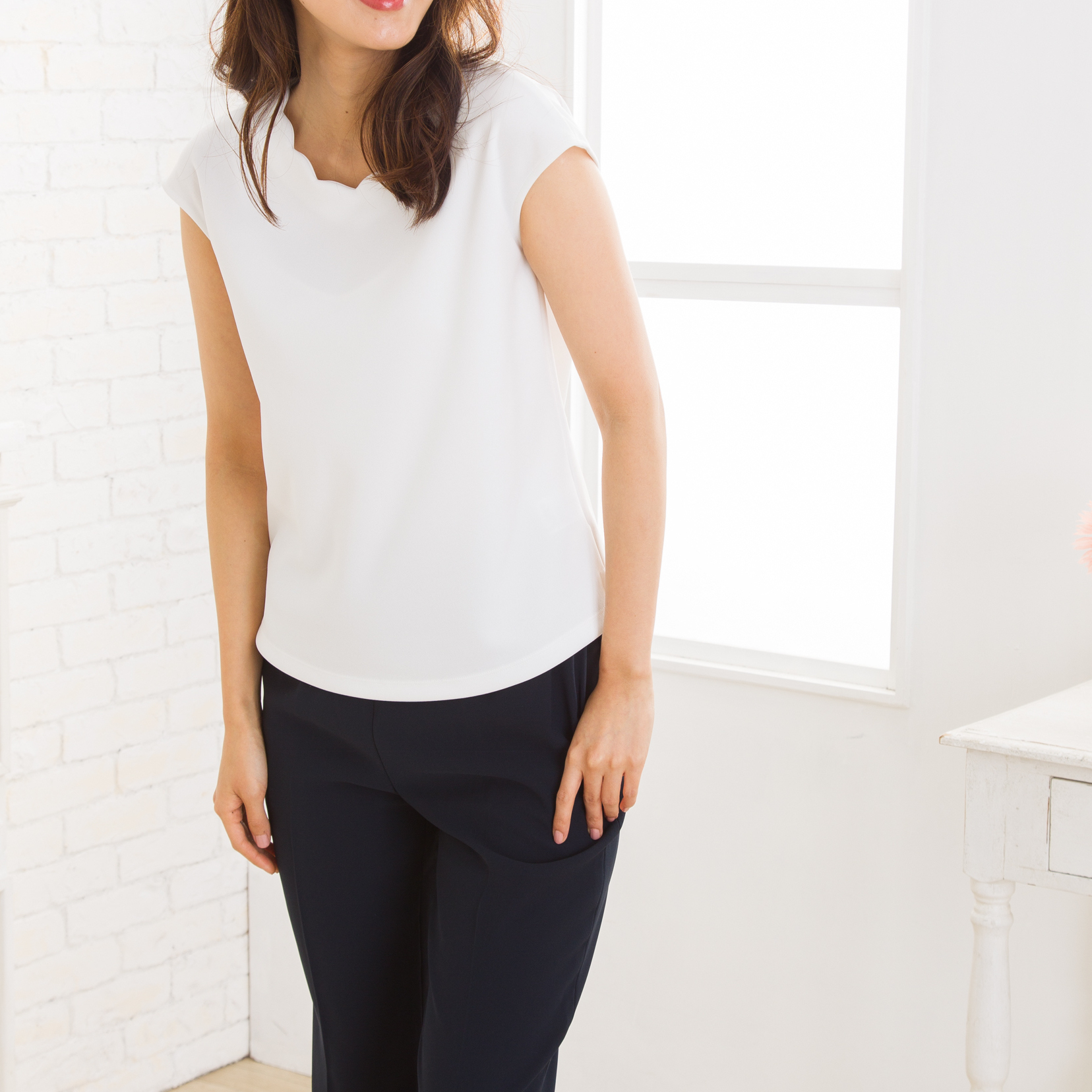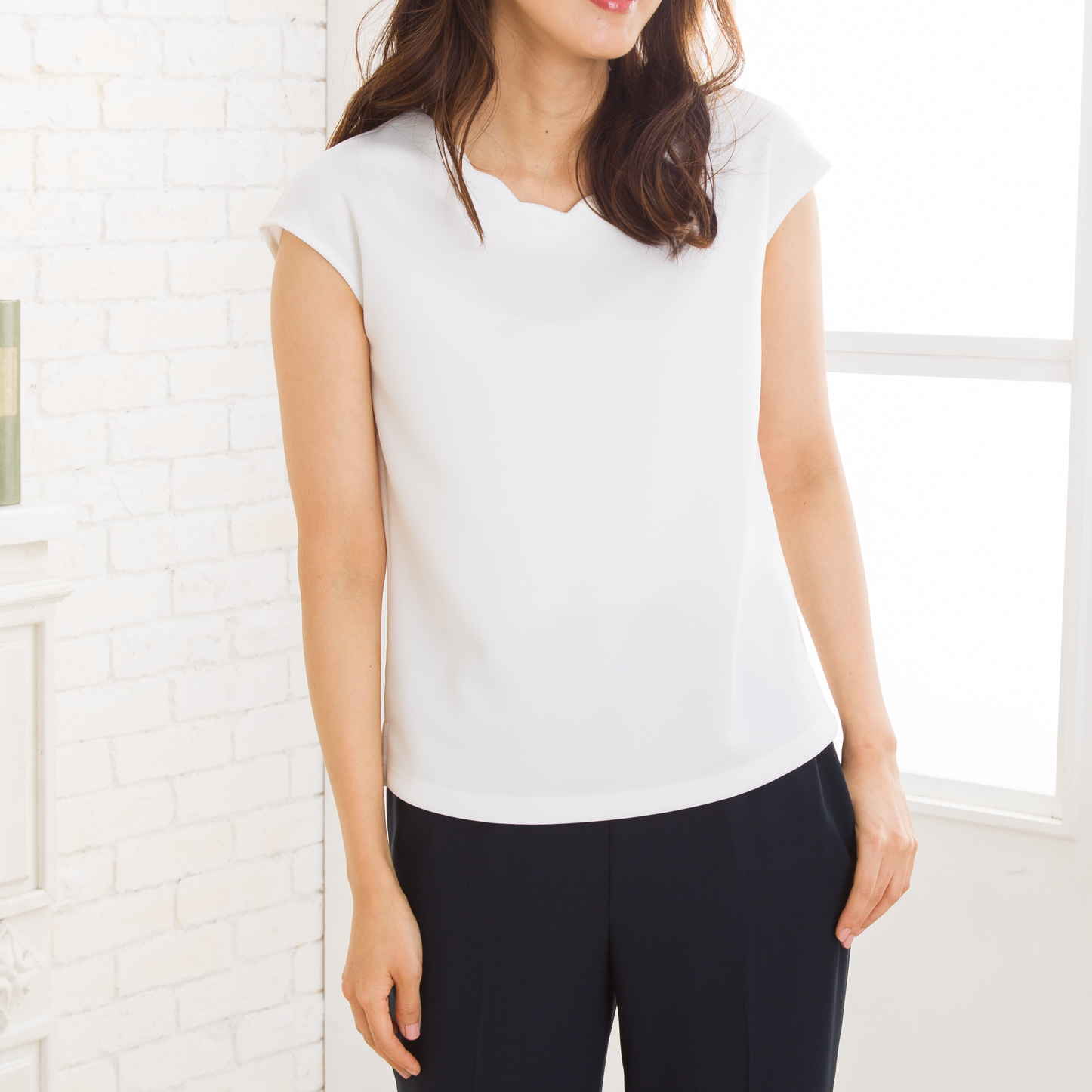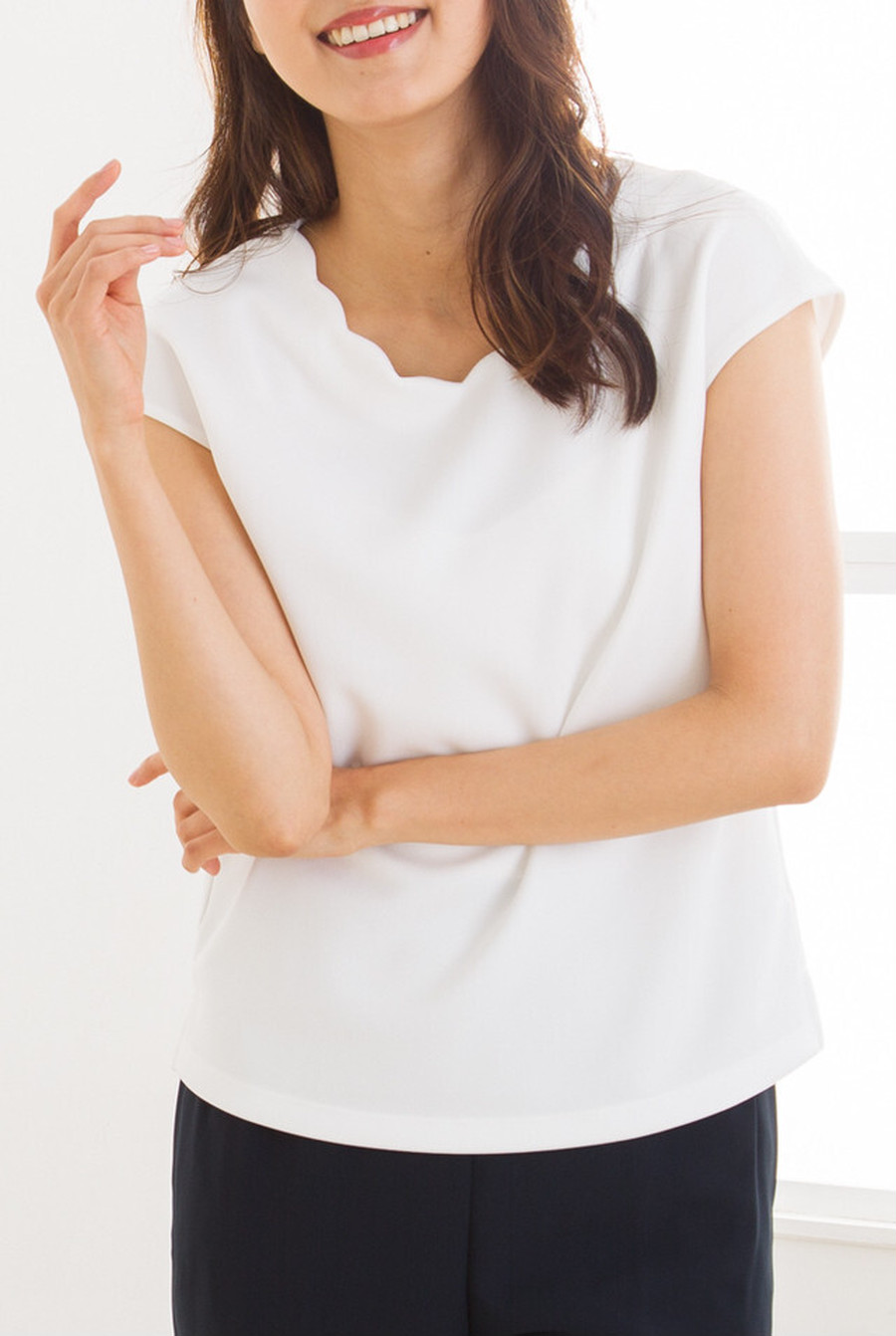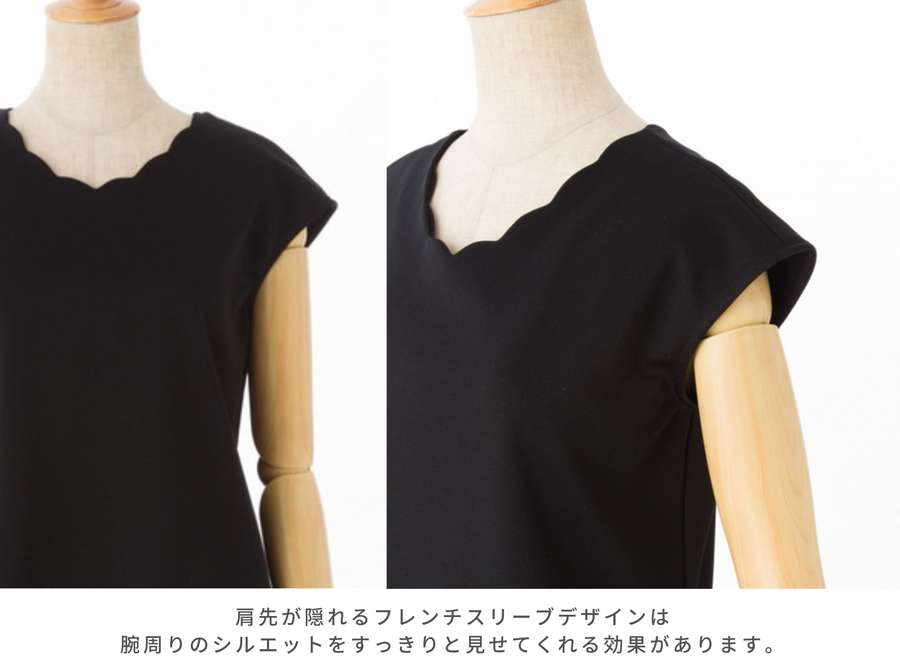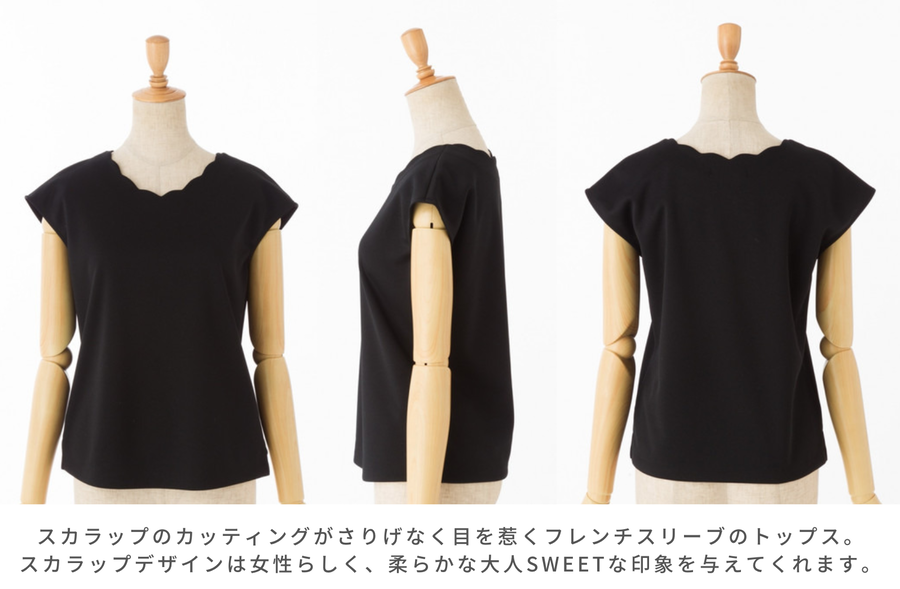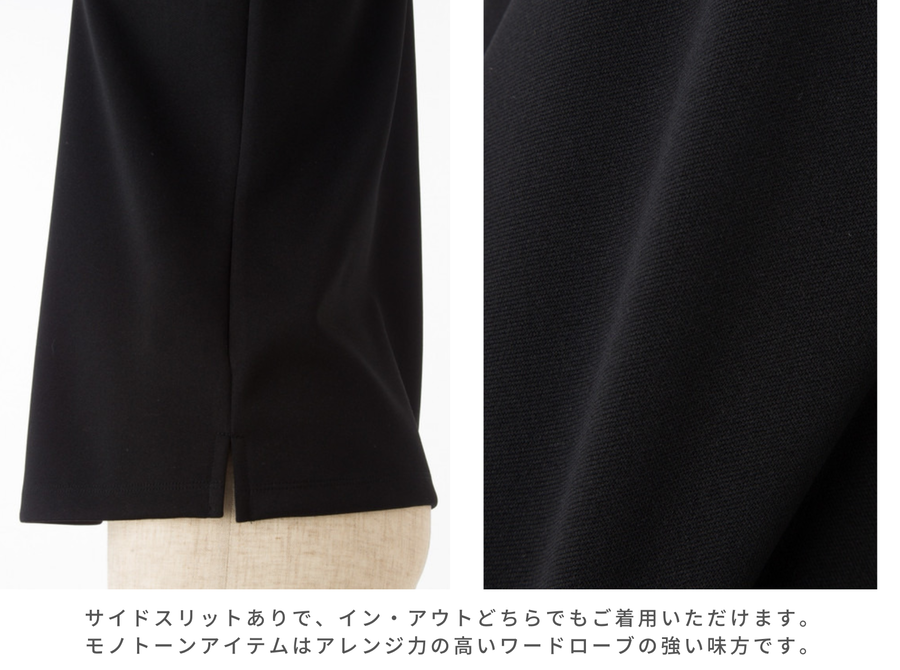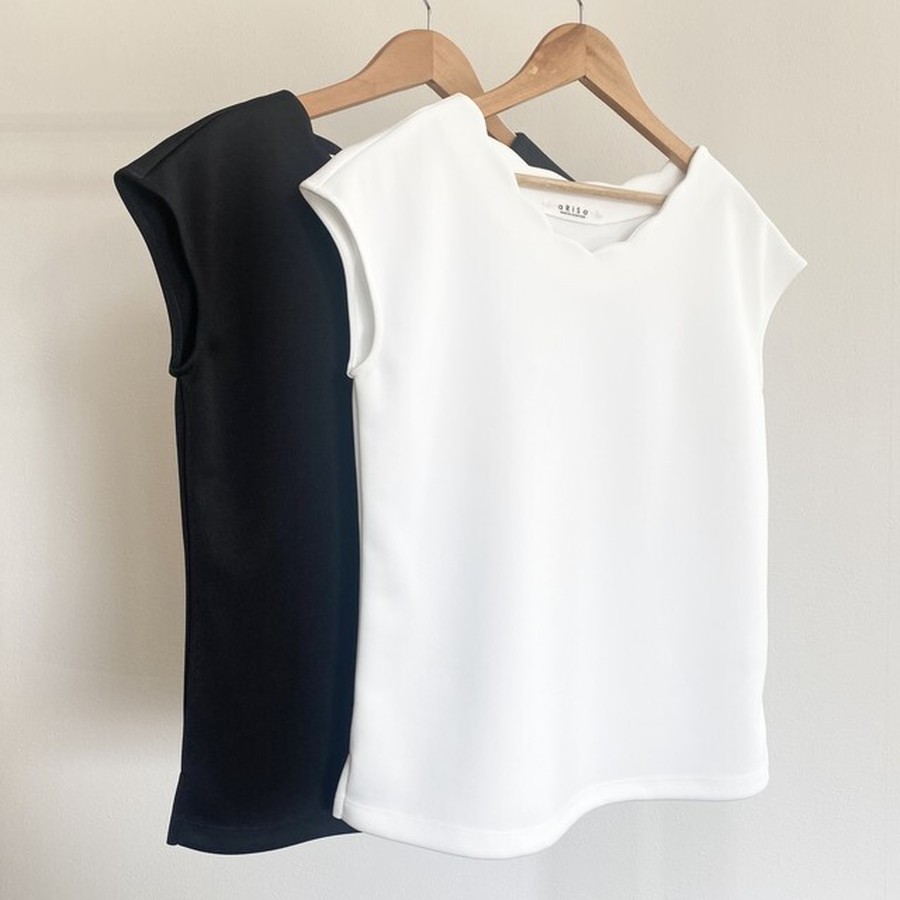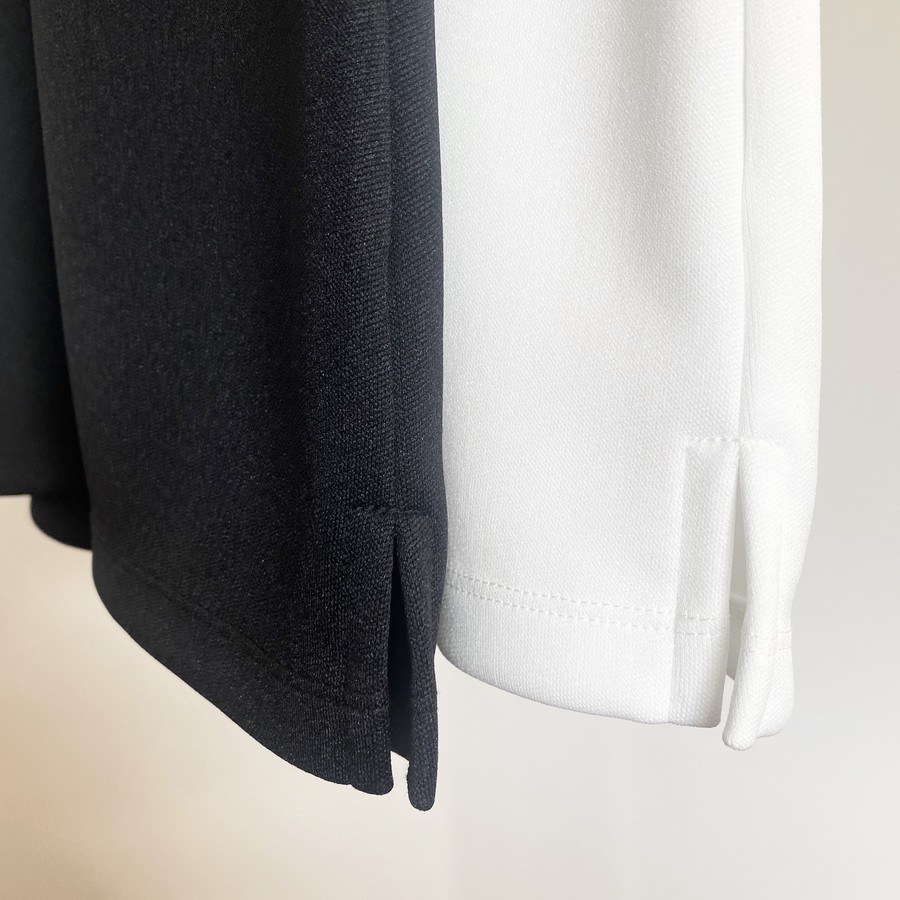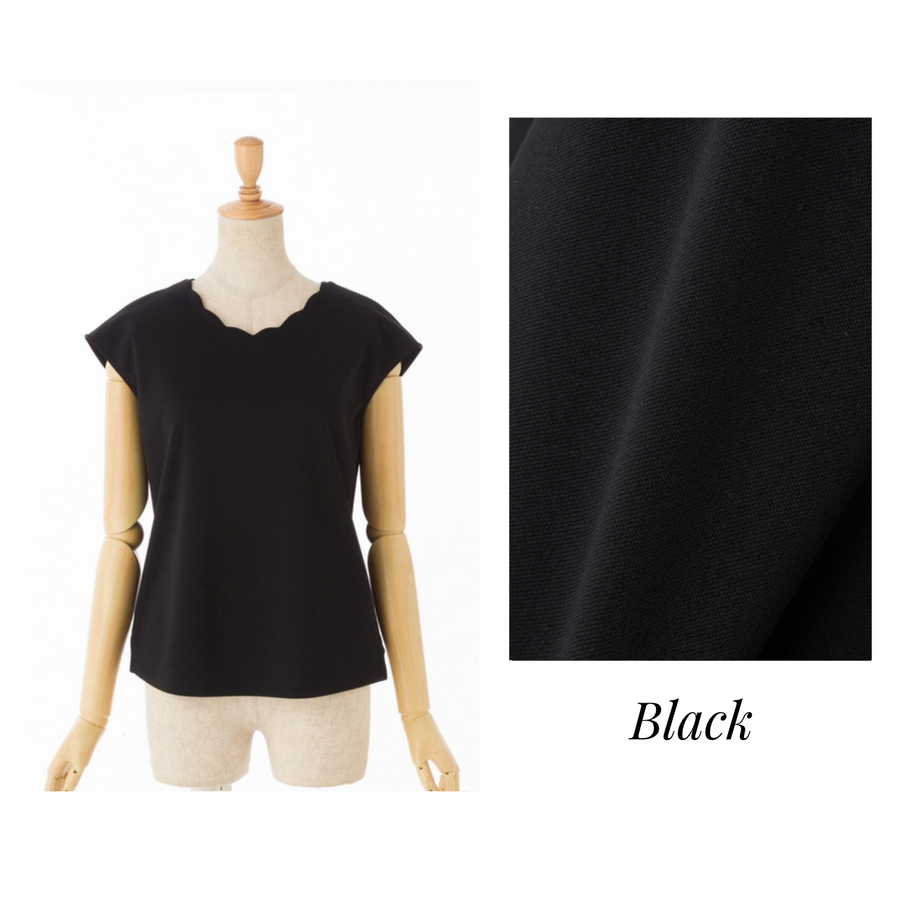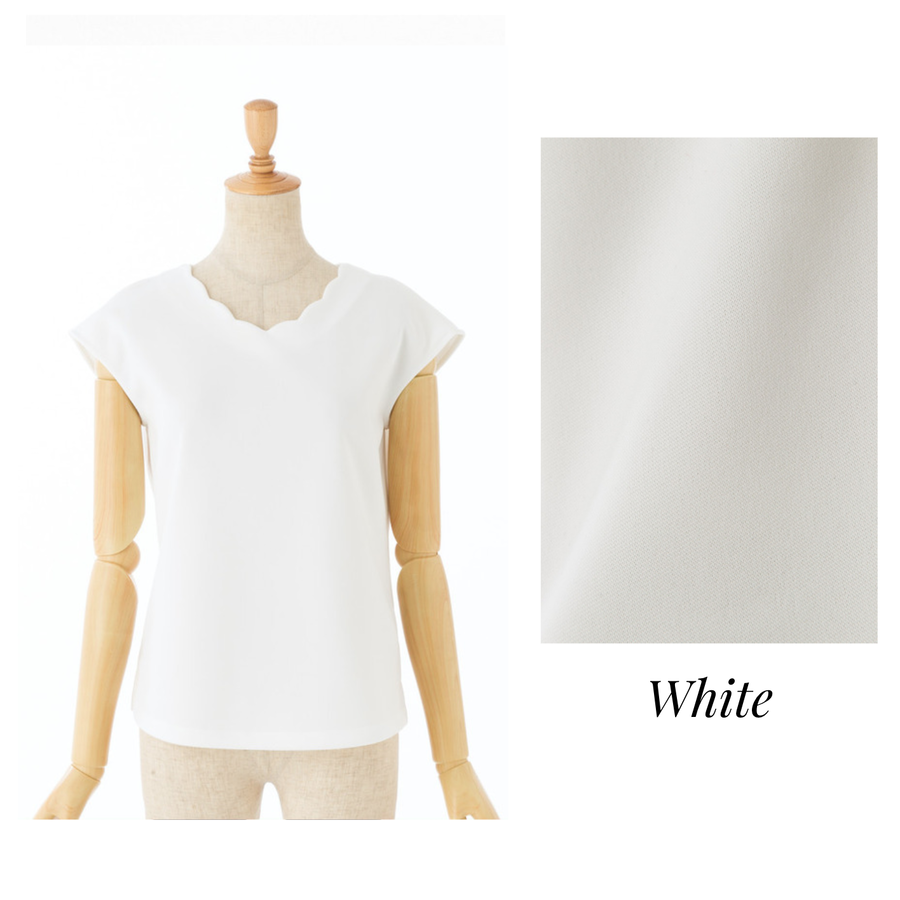 【Product Name】Scallop French Sleeve Top
【Color】BLACK・WHITE
【Fabric】100% Made in Japan
【Manufactured Country】Made in Japan
【Fabric Care】Home washable
【Material】Polyester 100%
【Size】FREE SIZE(Length 57cm / Shoulder Width 47cm / Bust 44cm / Hem Width 45cm / Neck to Sleeve 25cm)

【Fabric】
Lining: No lining
Thickness of fabric: Relatively thick
See-throughness: Slightly-see-through
Stretch: Slightly-stretchy
Material: Polyester 100%

【Product Details】
An effortlessly elegant scallop french sleeve top.
Scalloped design in a comfortable stretchy fabric gives it a refined-yet relaxed irresistibly feminine edge.
Simple design that goes well with anything in your closet.
French sleeve. Short slit on side. Can be worn in or out with pants or skirt.
Reviews

(20)

Shipping method / fee

Payment method