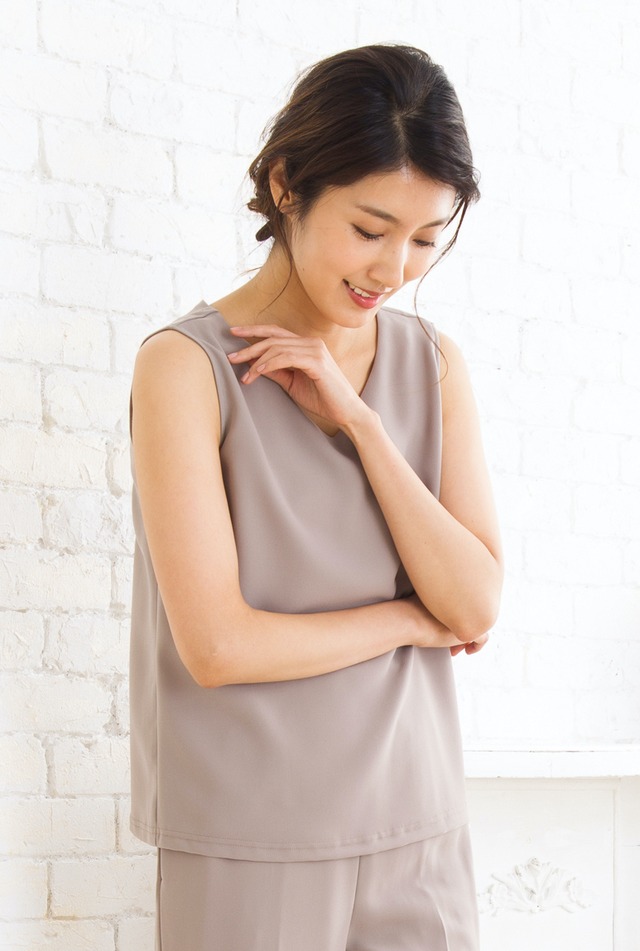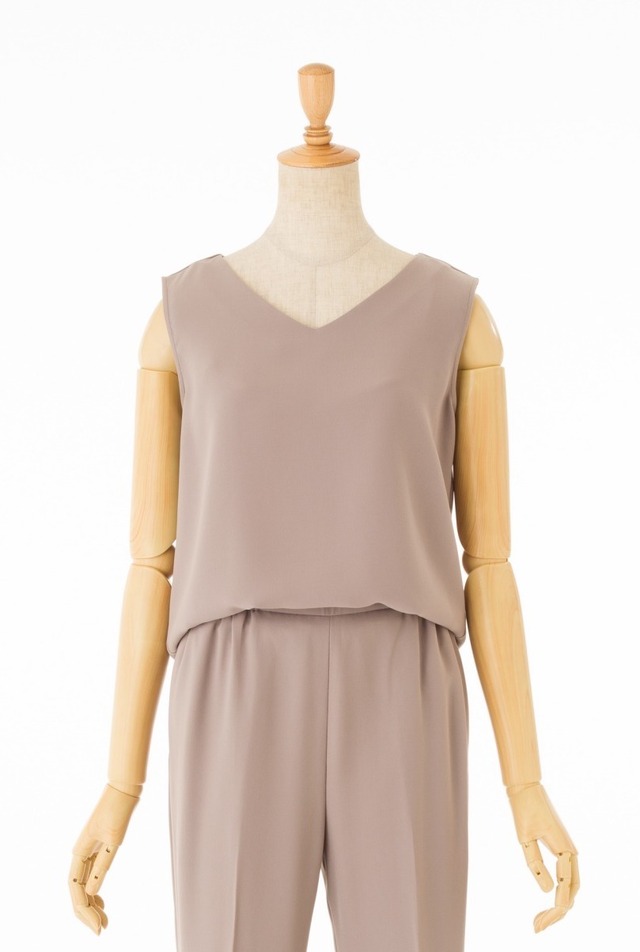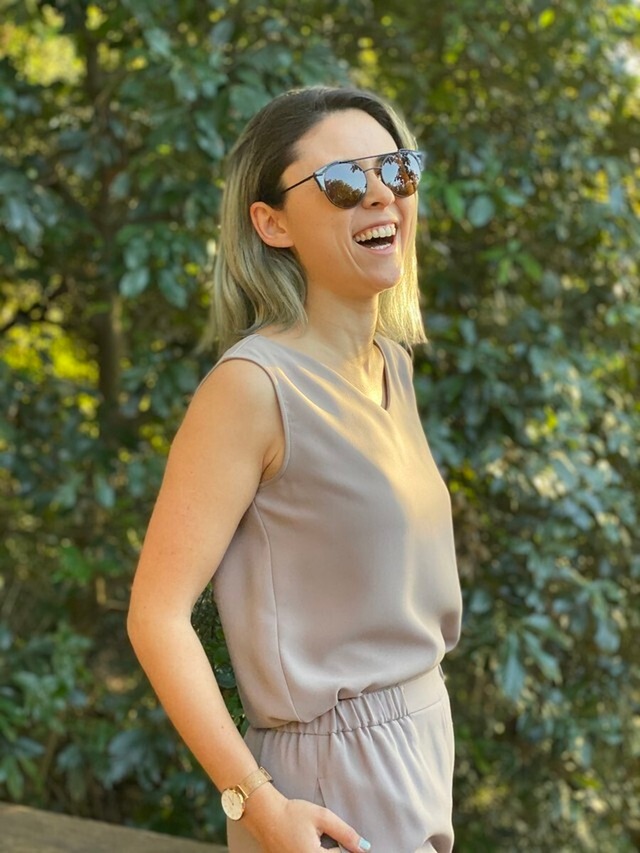 ノースリーブブラウス【グレージュ】
¥8,960tax included
¥12,800 30%OFF
Japan domestic shipping fees for purchases over ¥10,000 will be free.
Shipping fee is not included. More information.
【商品名】ノースリーブブラウス
【カラー】グレージュ
【生産国】日本製100%
【生地原産国】日本
【機能】ホームクリーニング可能
【素材】ポリエステル100%
【サイズ】フリーサイズ

【サイズ詳細】
着丈 57cm / 肩幅 36.5cm / バスト 44cm / 裾幅 48cm / 裄丈 18cm

【素材】
裏地:なし(インナーキャミ付き)
生地の厚さ:普通
透け感:なし
伸縮性:ややあり
素材:ポリエステル 100%

【商品詳細】
高級感が漂う上質シンプルで着回し力の高いノースリーブブラウス。

Vネックのカッティングがデコルテを美しく魅せてくれます。

長めの着丈はイン・アウトどちらでもご着用いただけ、アレンジの幅が広がります。

なめらかでとろみのある100%日本製の素材を活かした着心地の良い一着。

インナーとしてお使いいただけるシンプルなタイトキャミソール付き。キャミソールのお色はベージュです。

❤︎❤︎❤︎❤︎❤︎❤︎❤︎❤︎❤︎❤︎❤︎❤︎❤︎❤︎❤︎❤︎❤︎❤︎❤︎❤︎❤︎❤︎❤︎❤︎

【Product Name】Sleeveless V-Neck Blouse
【Color】GREIGE
【Fabric】100% Made in Japan
【Manufactured Country】Made in Japan
【Fabric Care】Home washable
【Material】Polyester 100%
【Size】FREE SIZE

【Size】
Length 57cm / Shoulder Width 36.5cm / Bust 44cm / Hem Width 48cm / Neck to Sleeve 18cm

【Fabric】
Top Lining: No lining (comes with camisole)
Thickness of fabric: Normal thickness
See-throughness: Non-see-through
Stretch: Slightly-stretchy
Material: Polyester 100%

【Product Details】
A classic sleeveless blouse, woven from lightweight 100% made in Japan fabric with a touch of stretch. Can be worn in or out with pants. Comes with a simple beige camisole.
Add to Like via app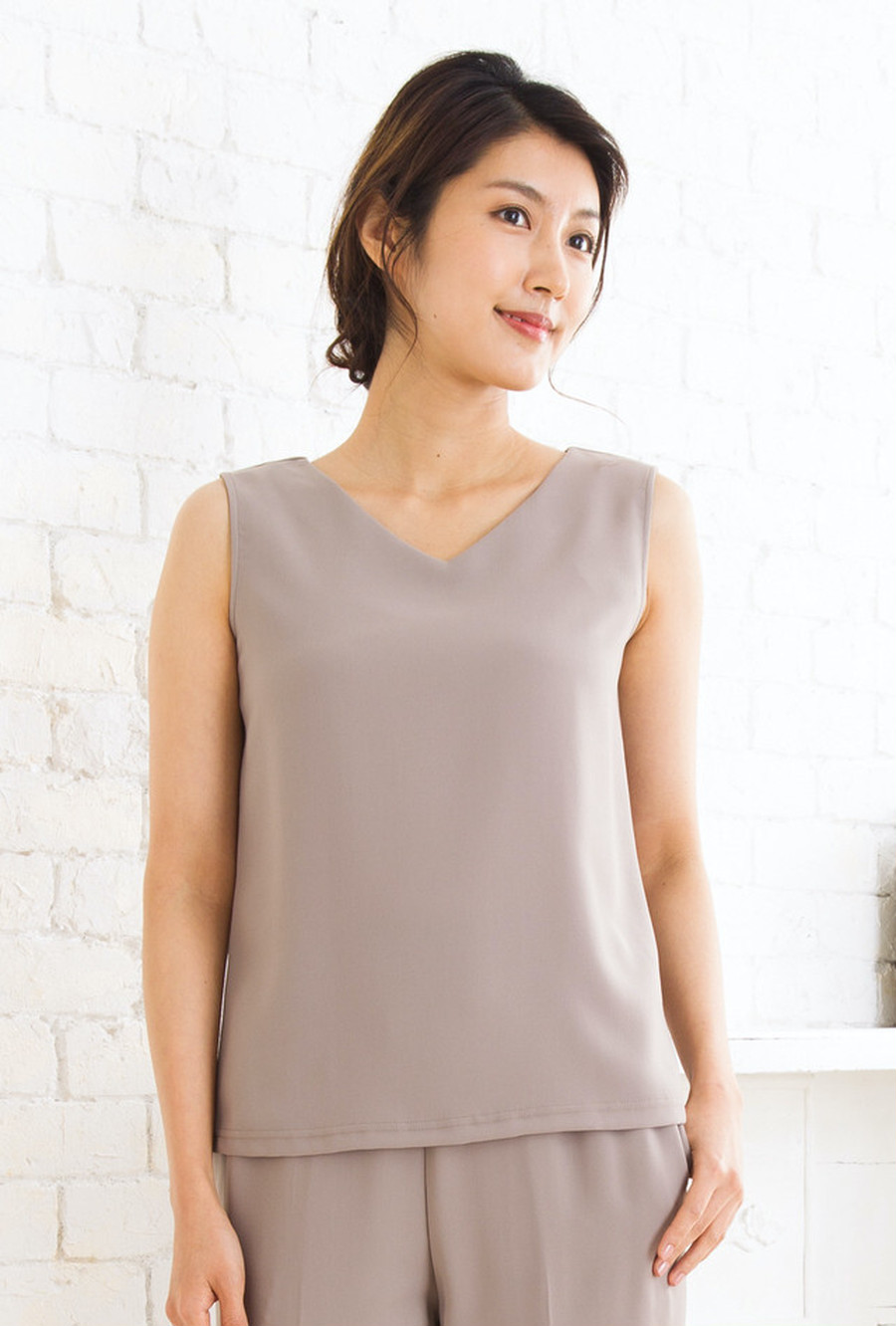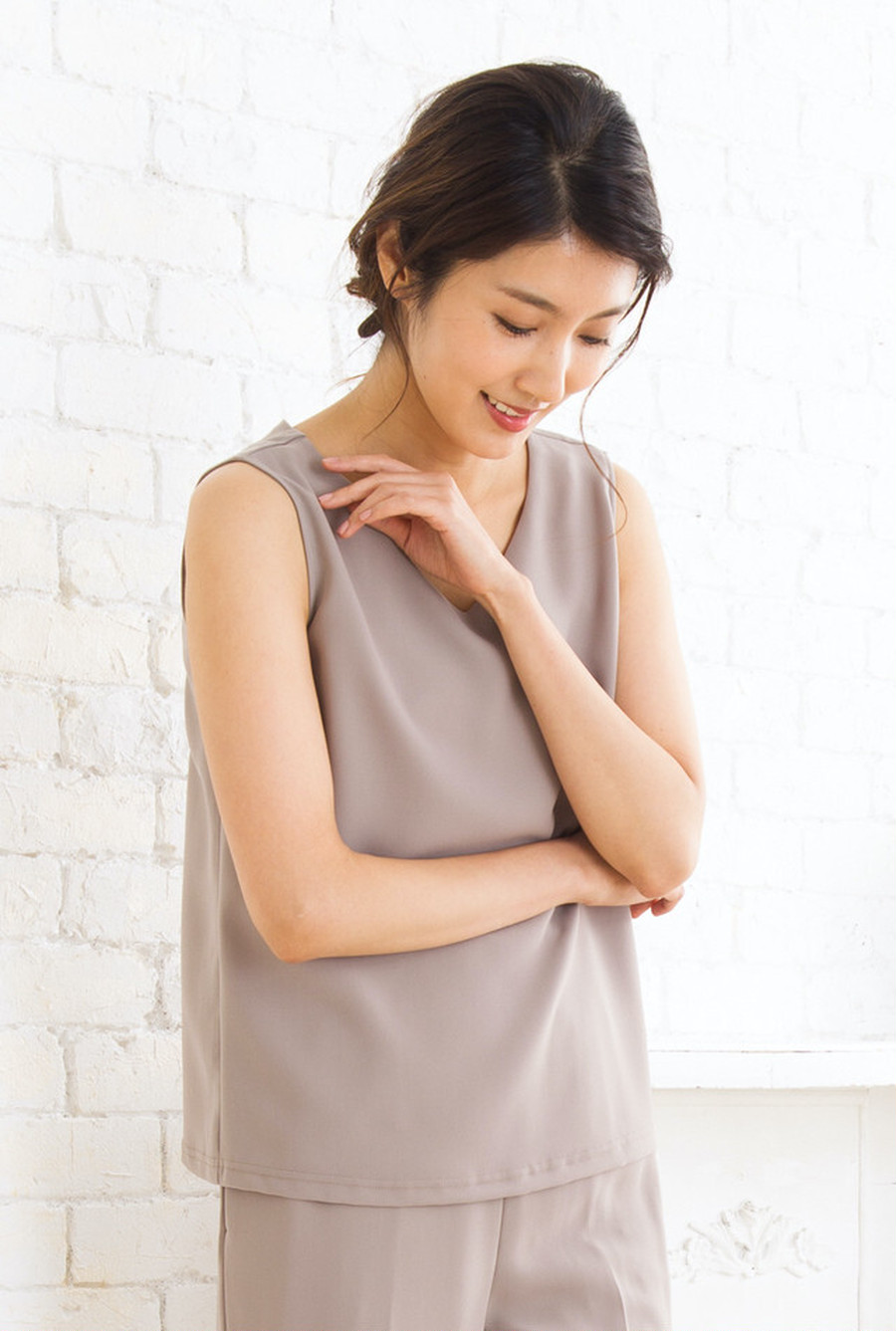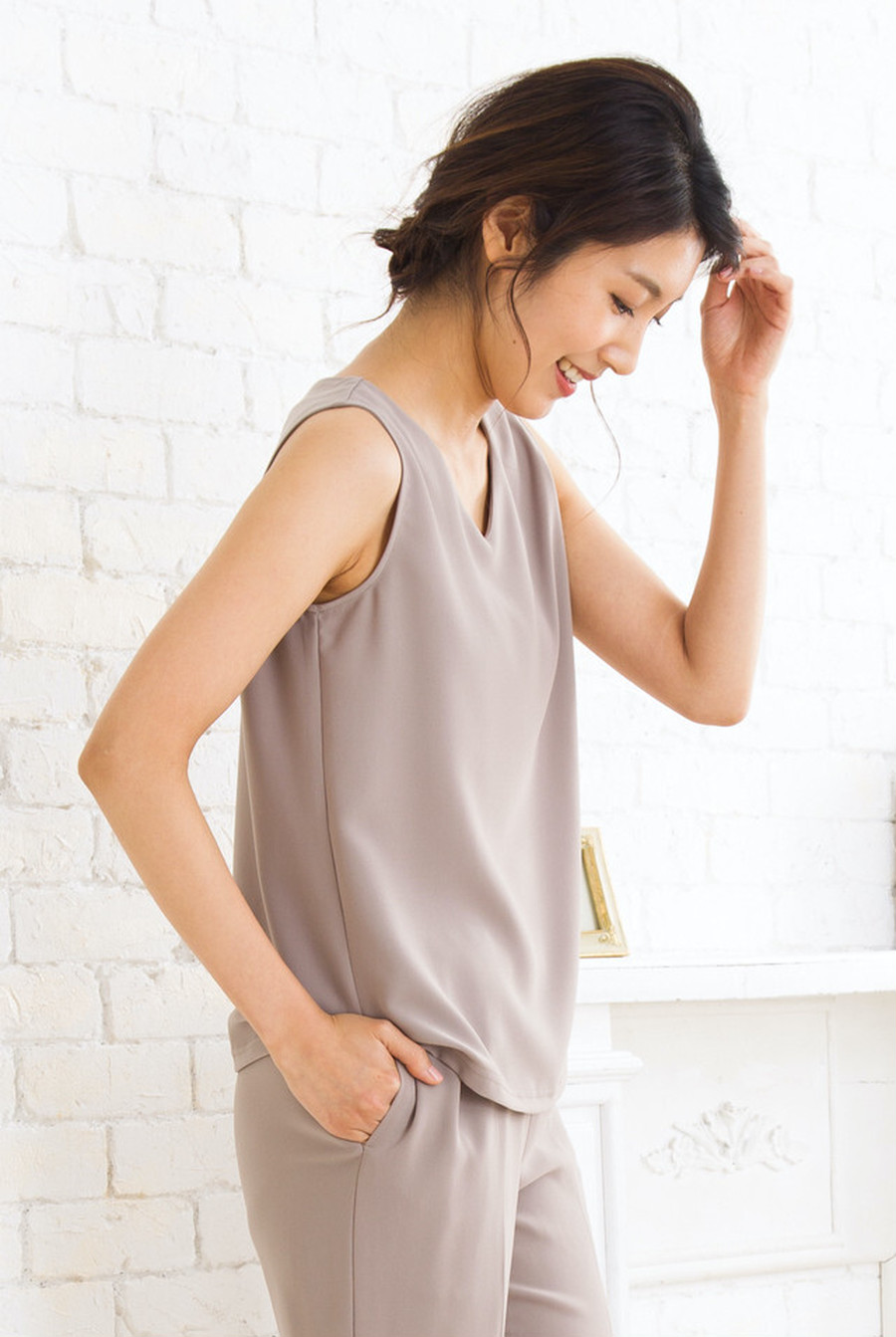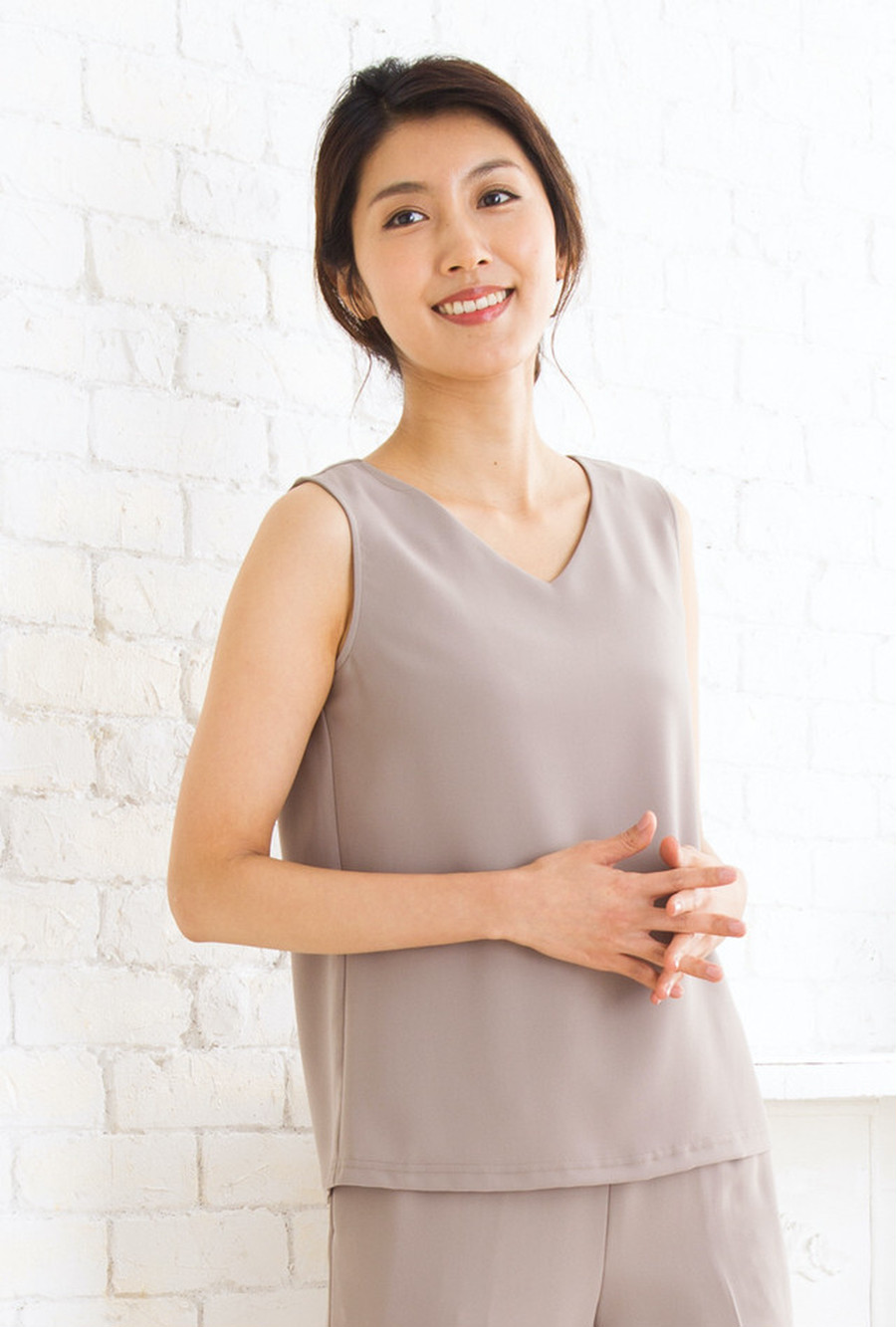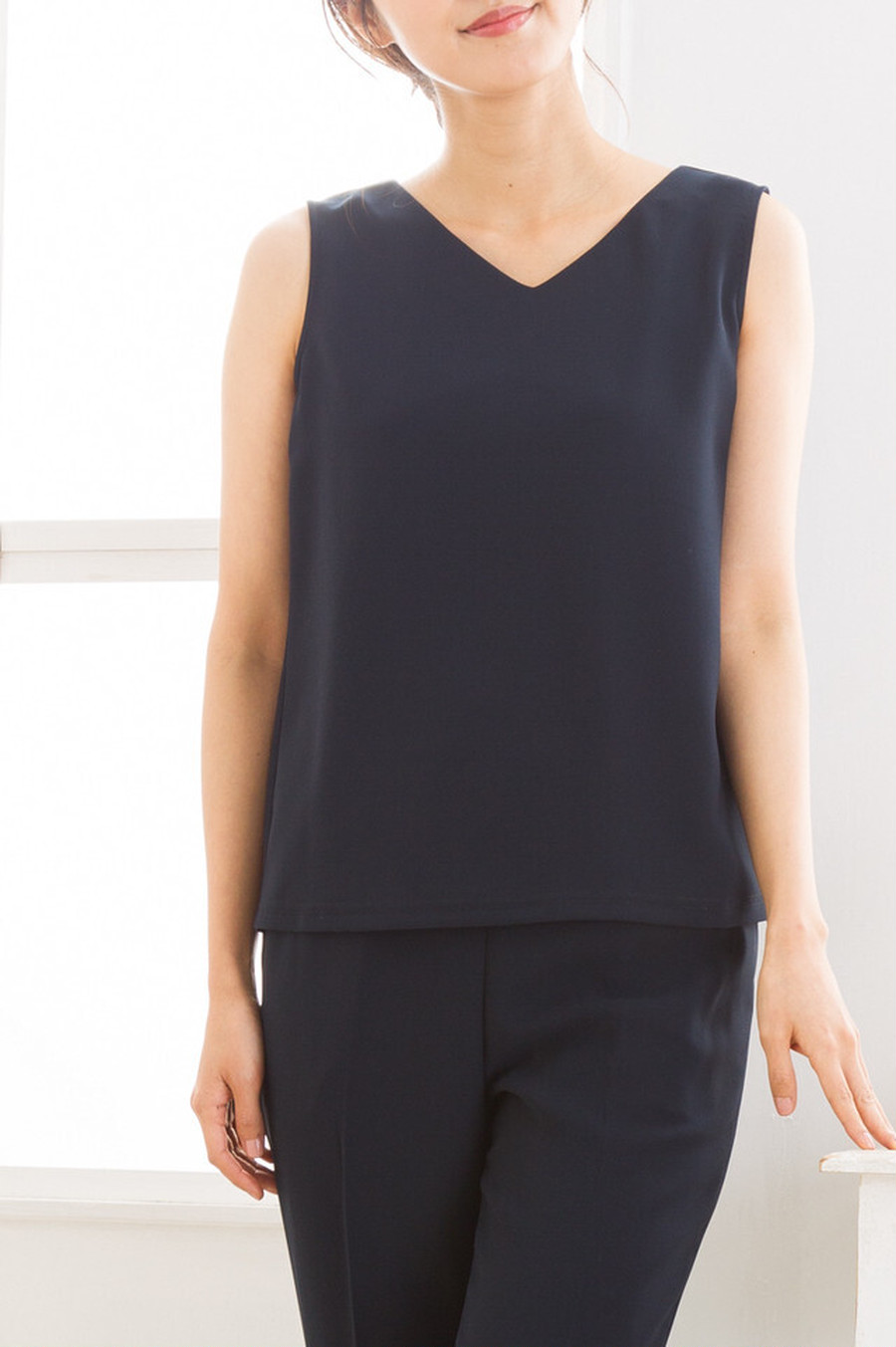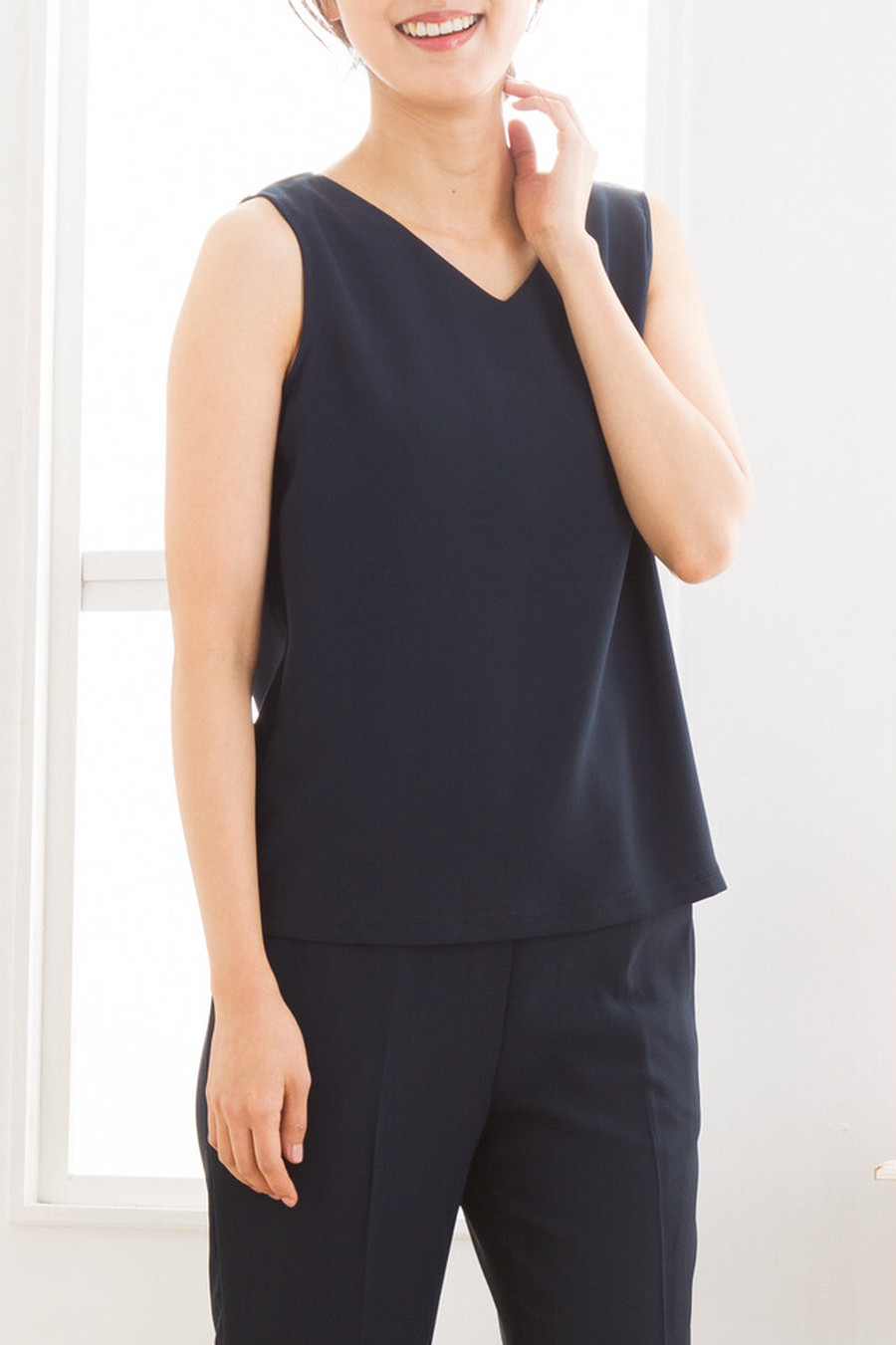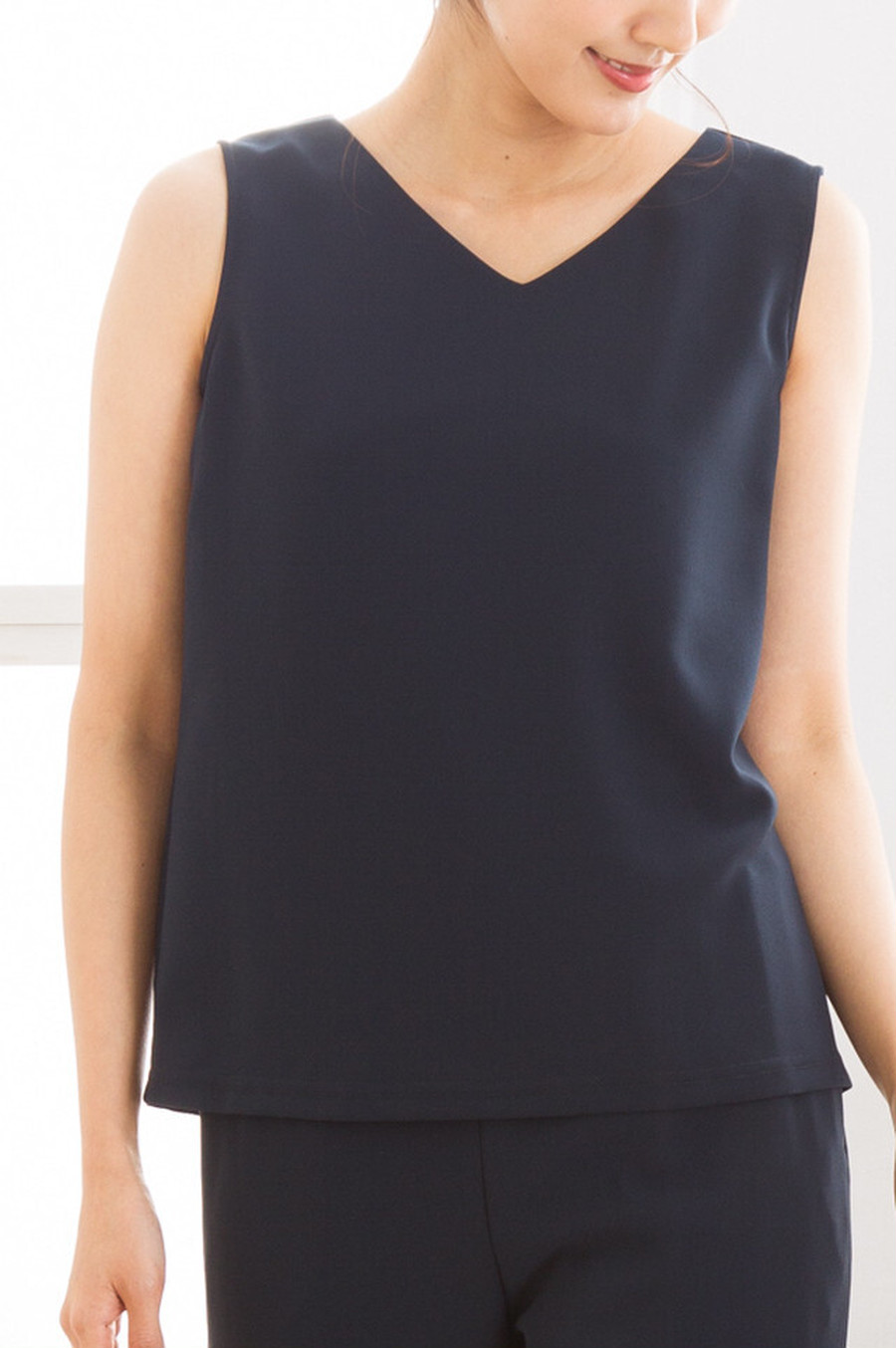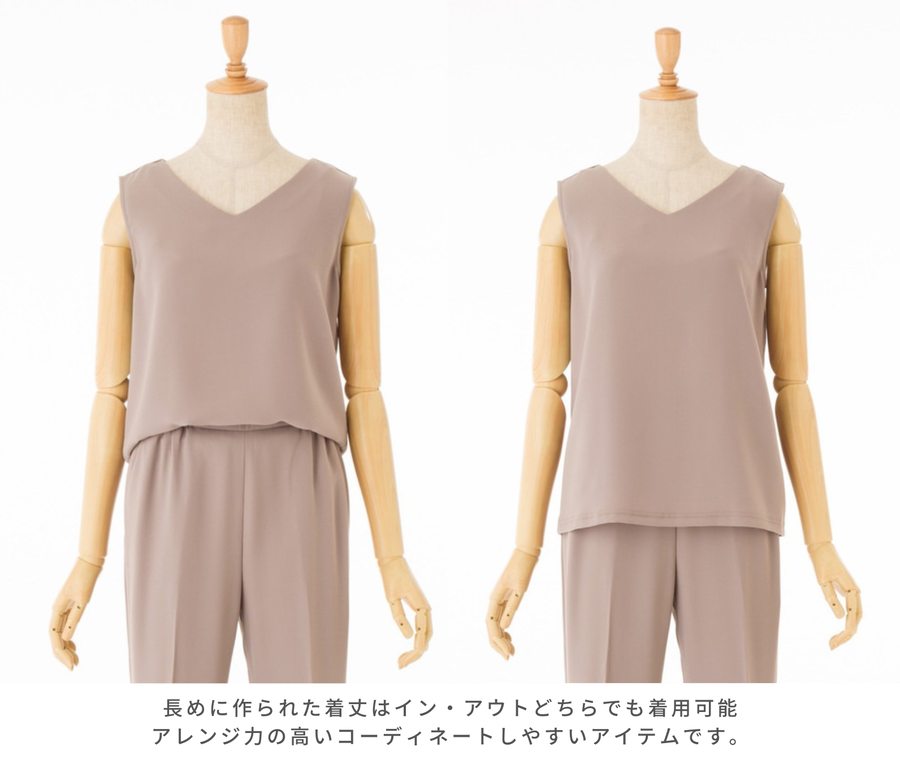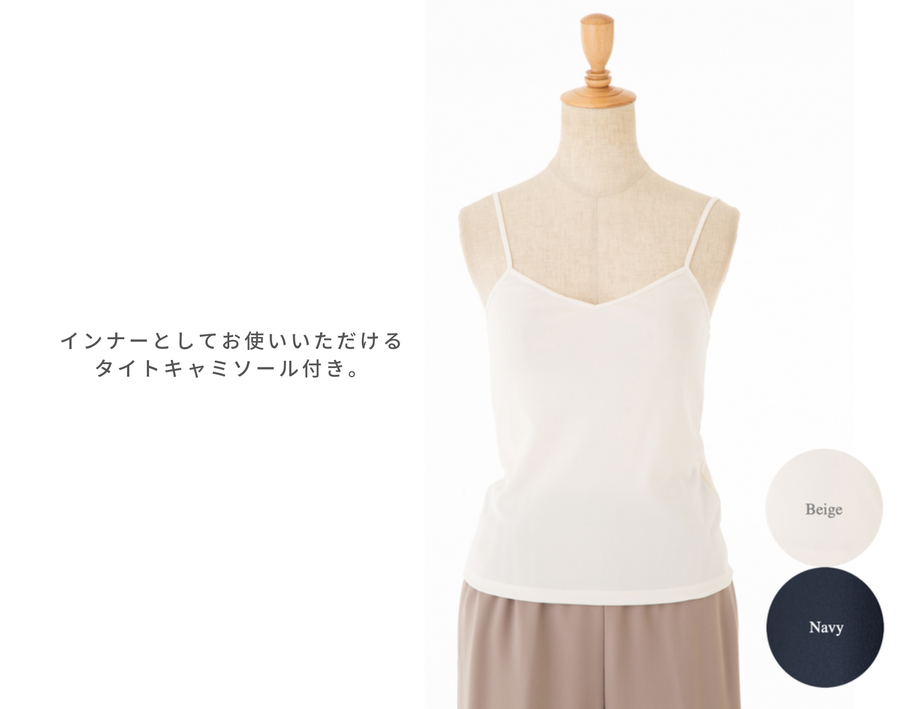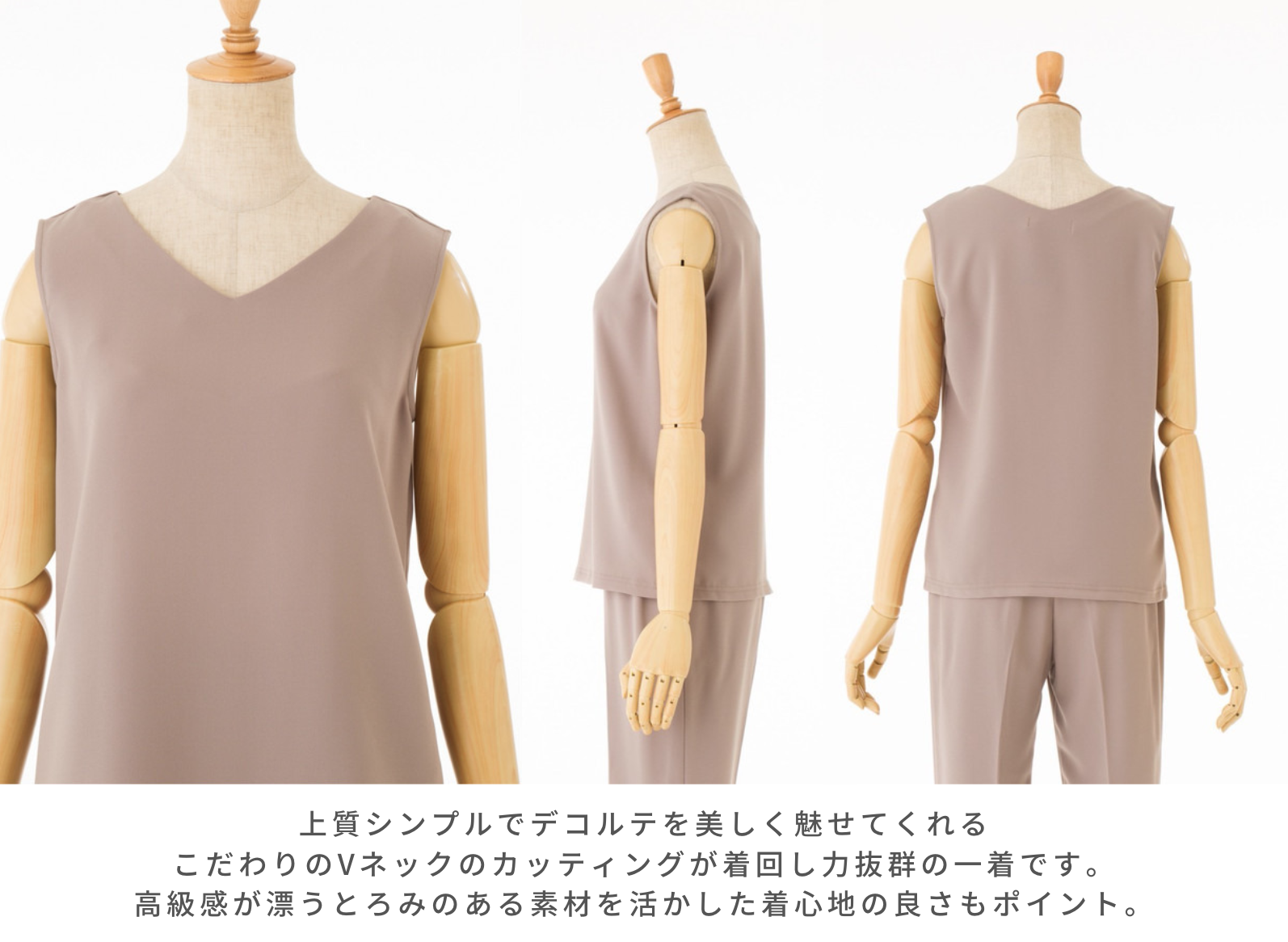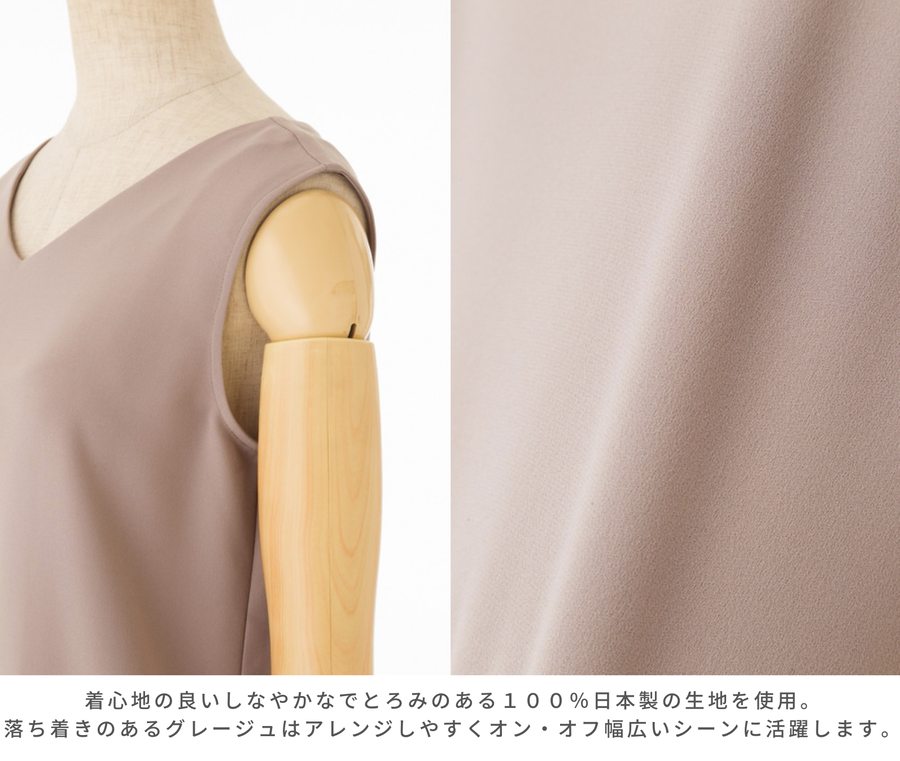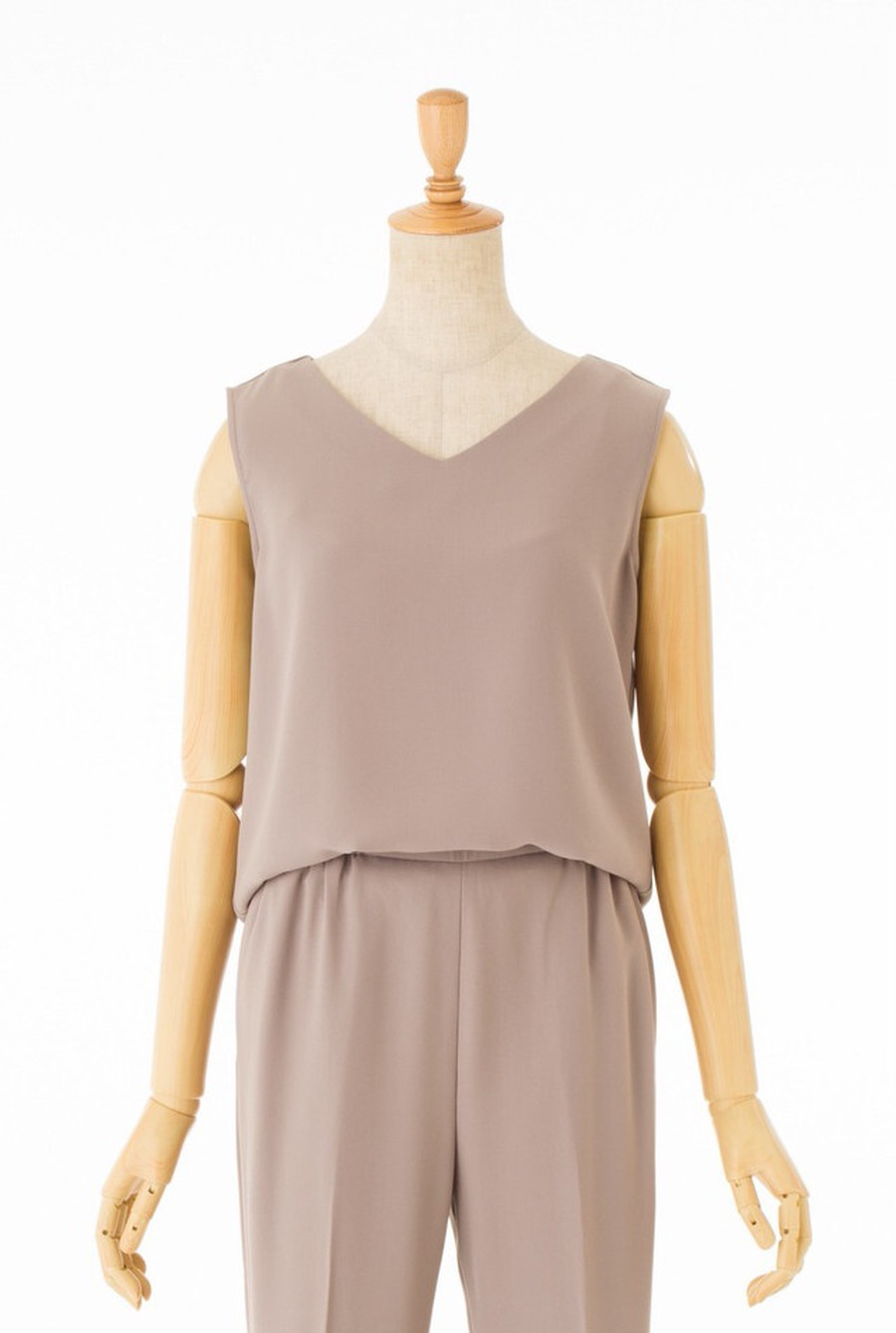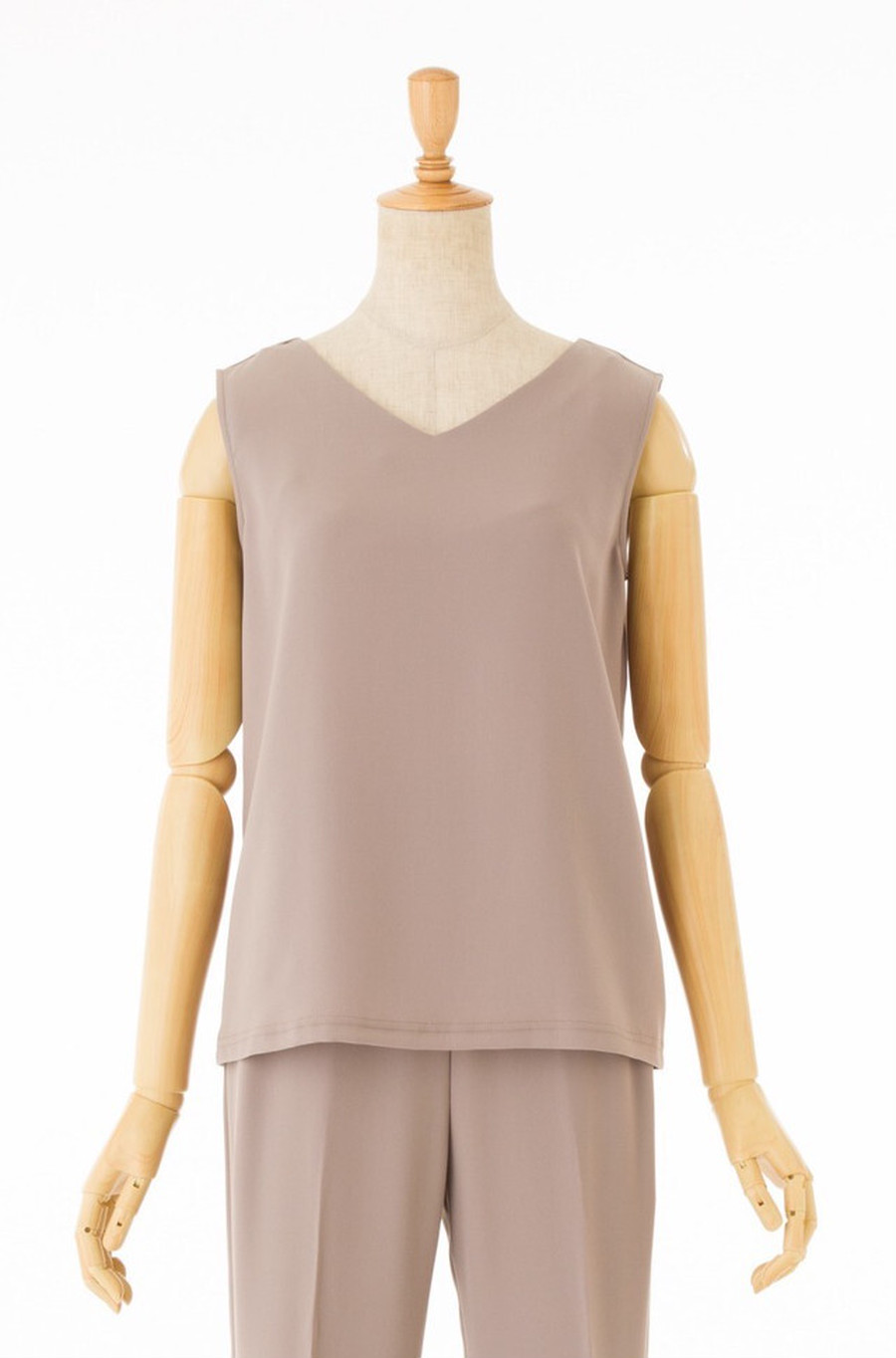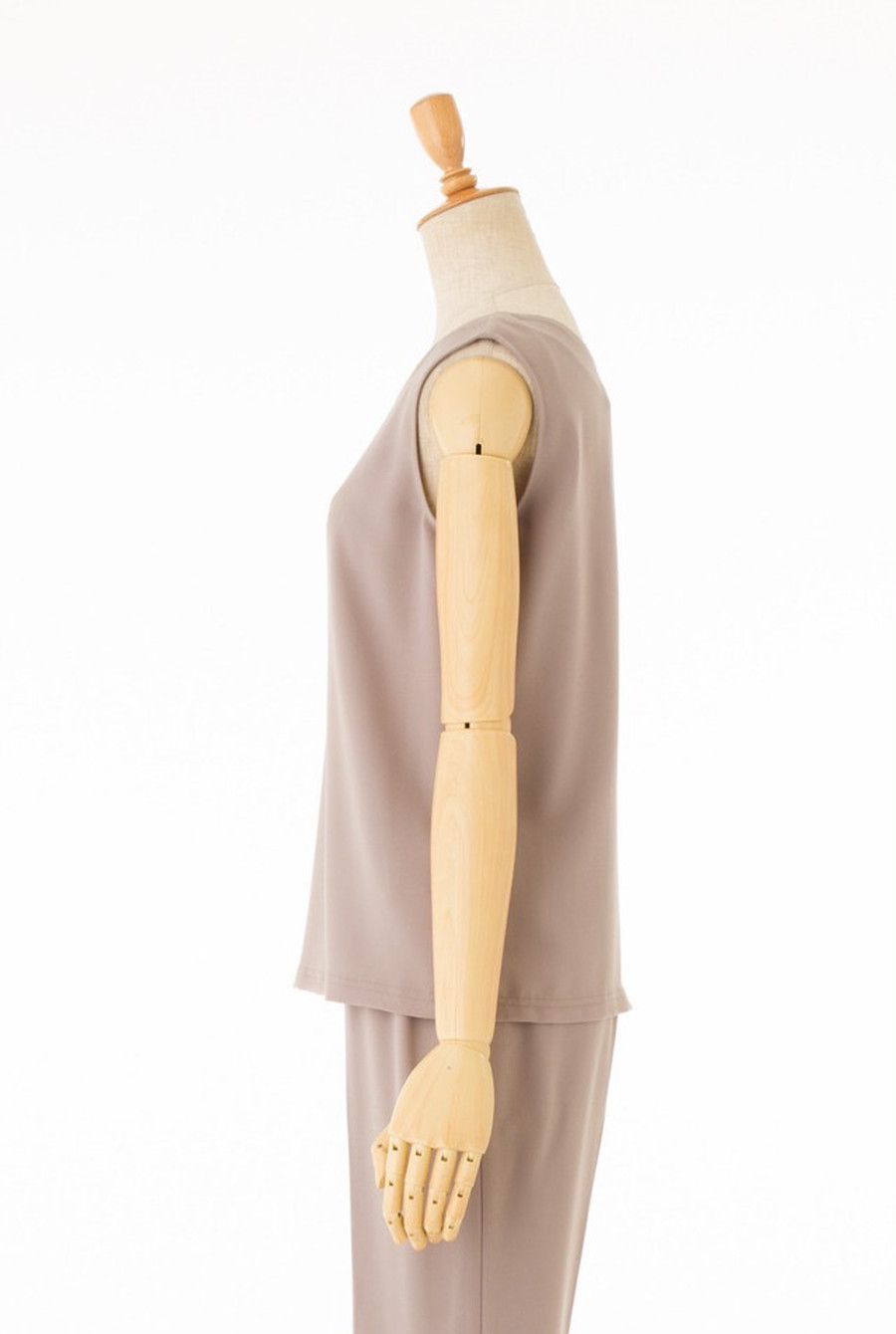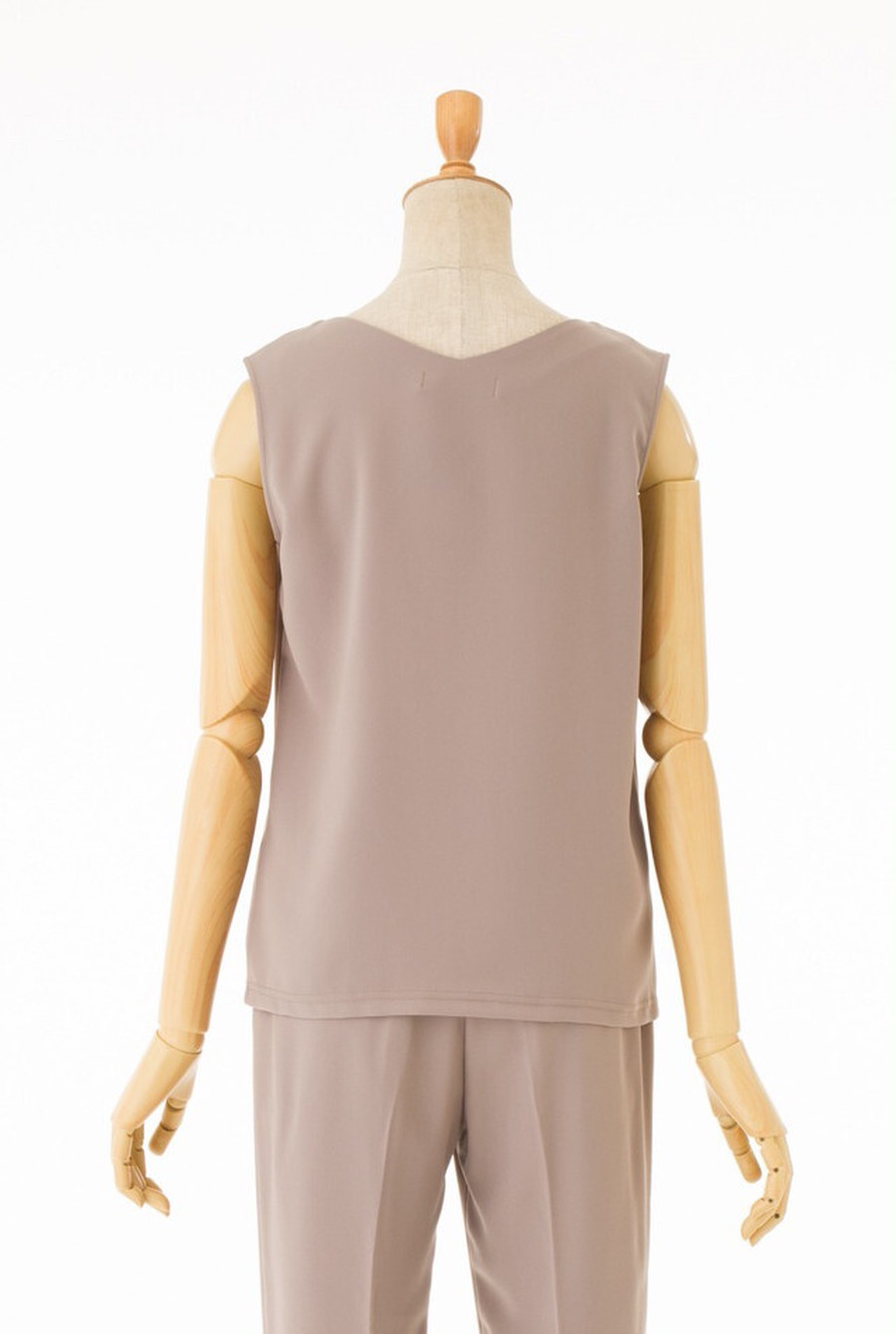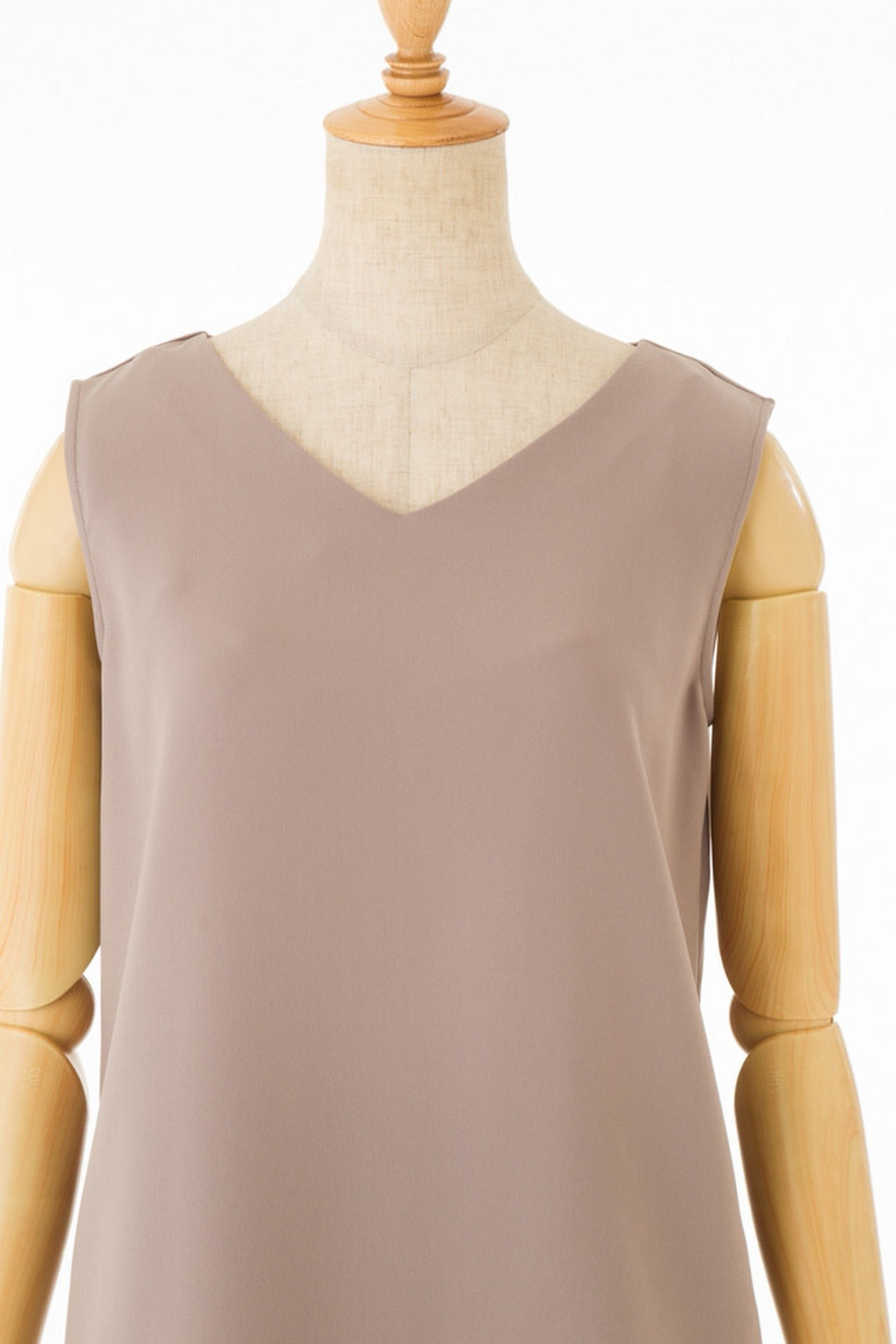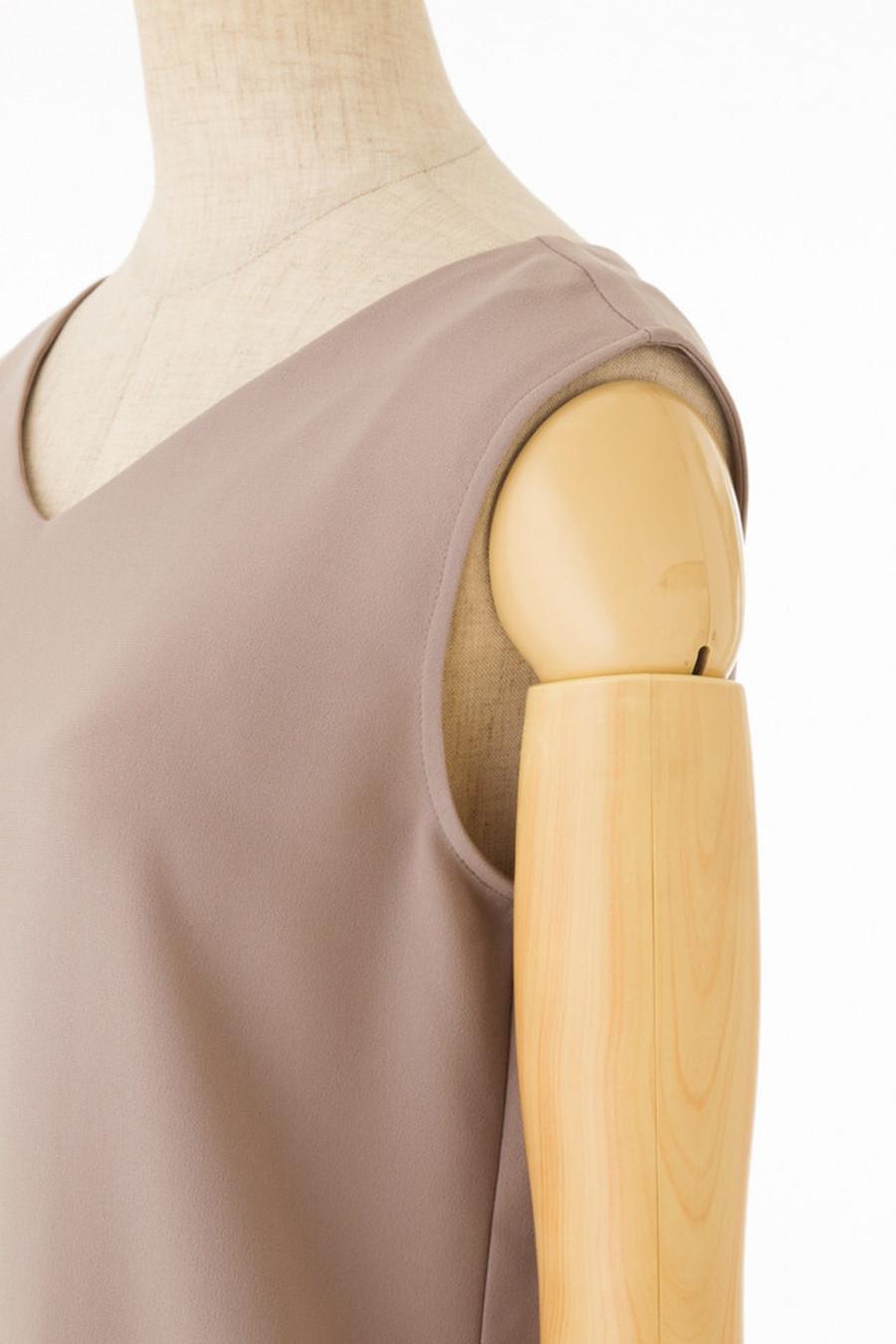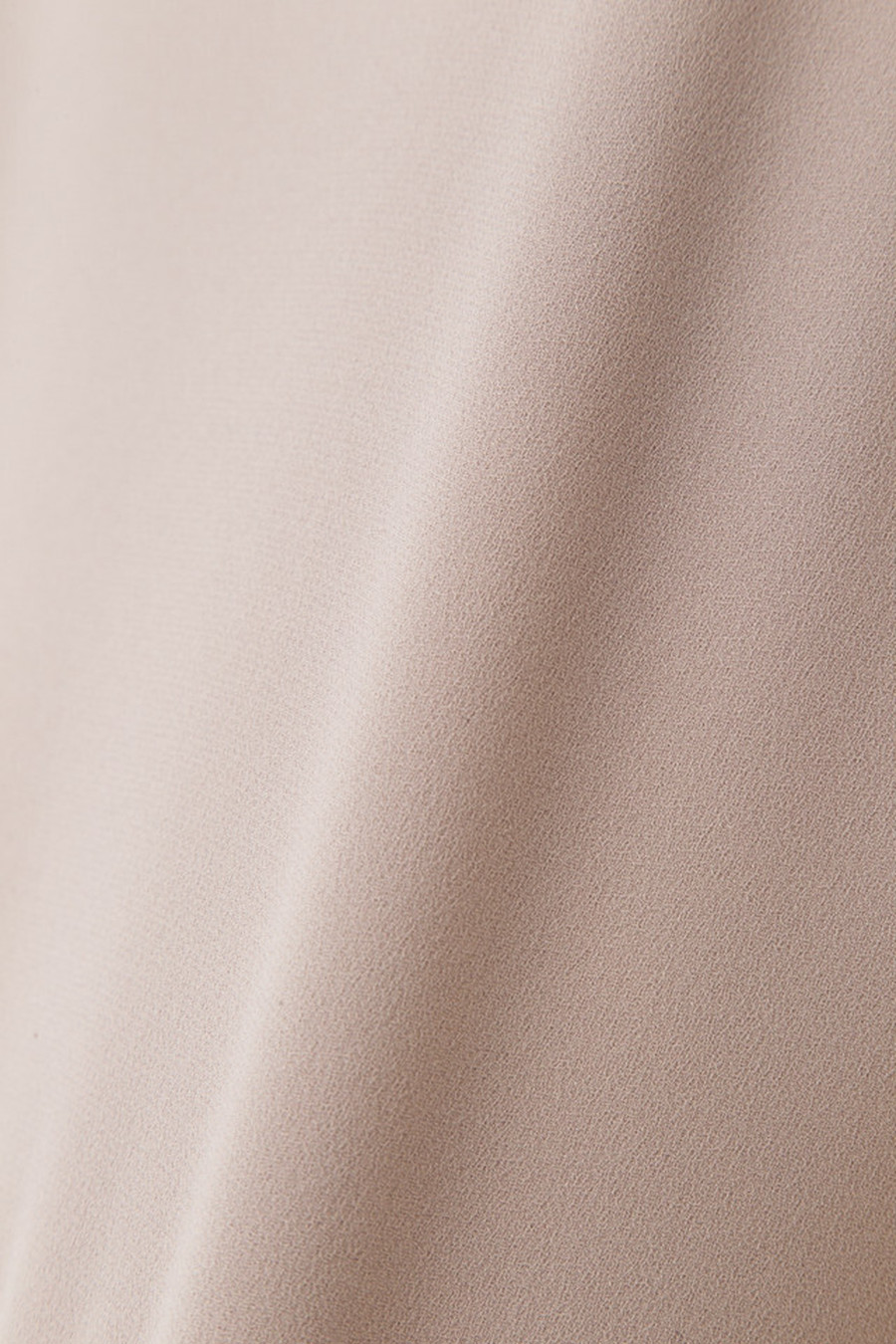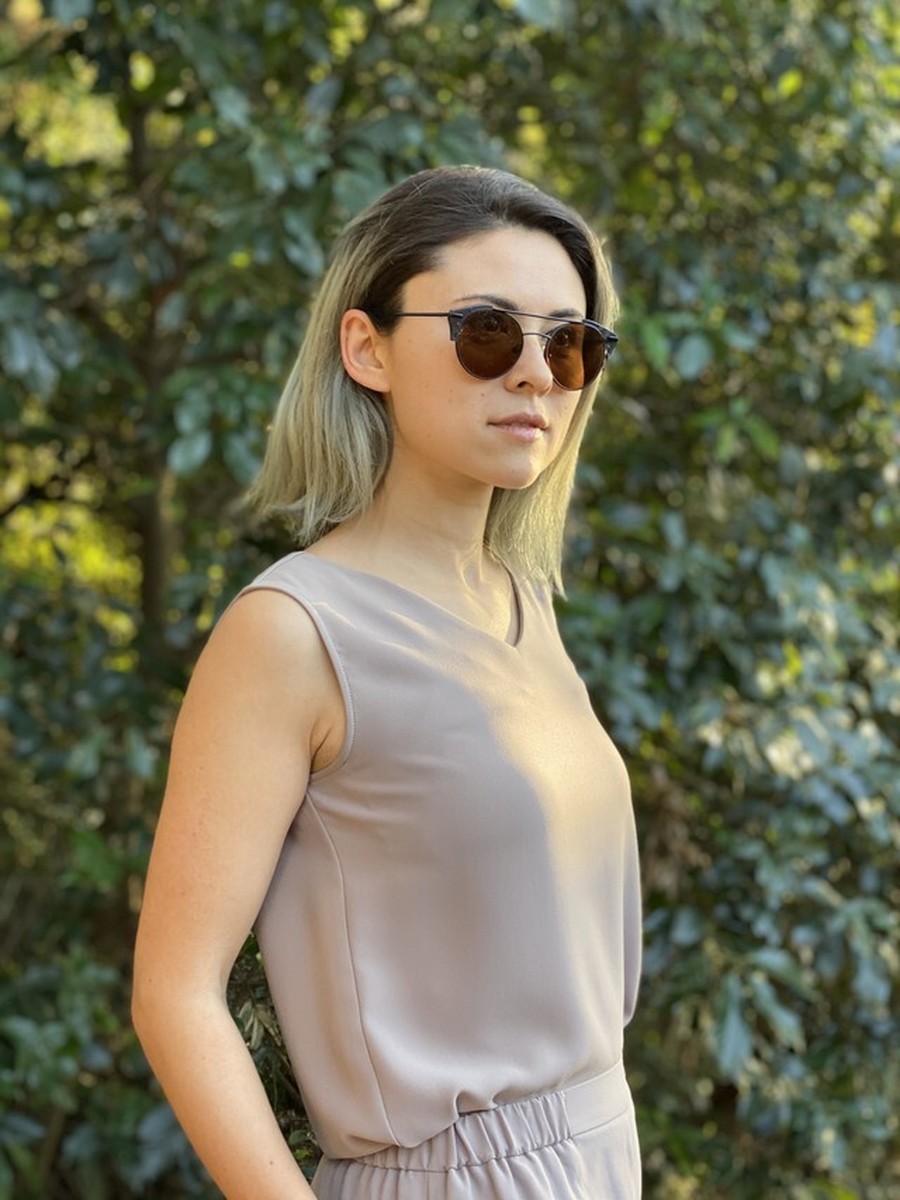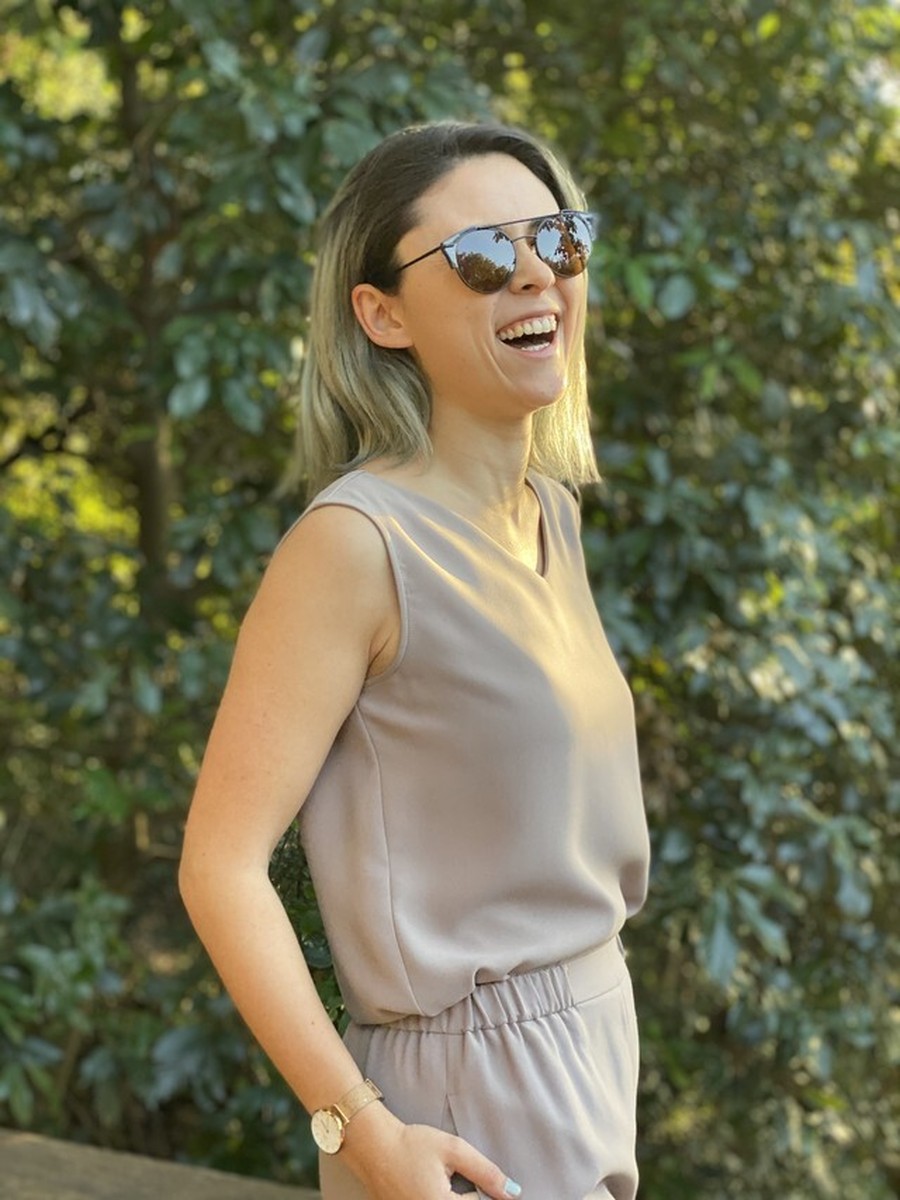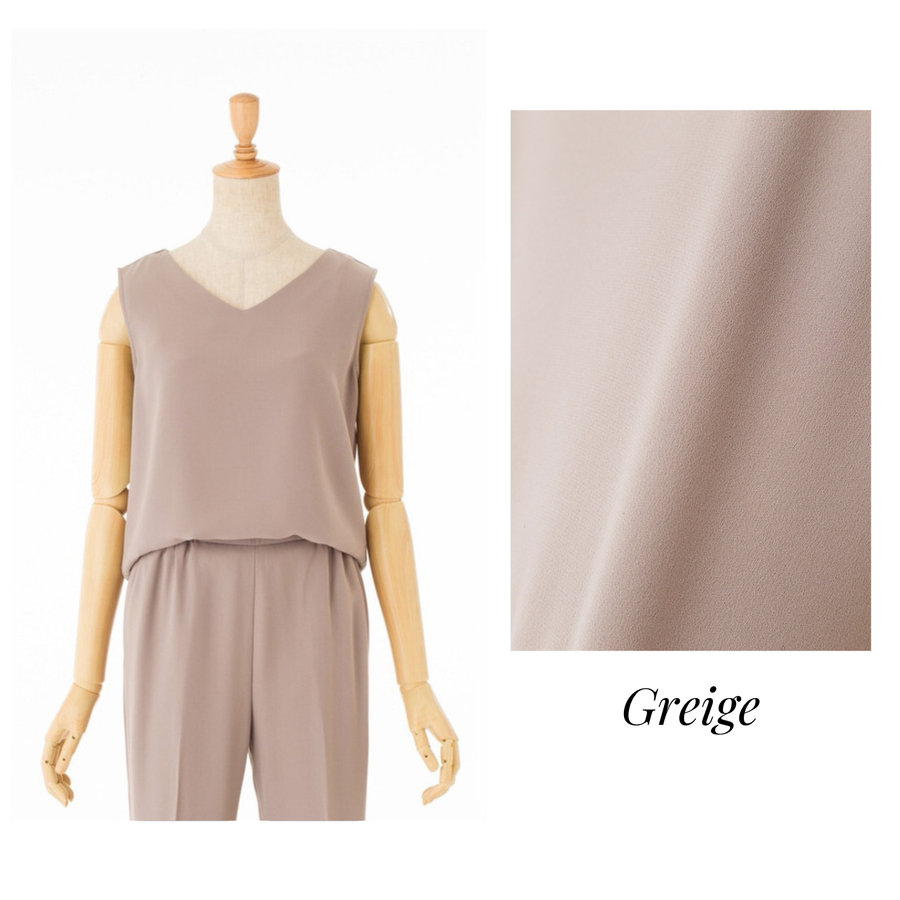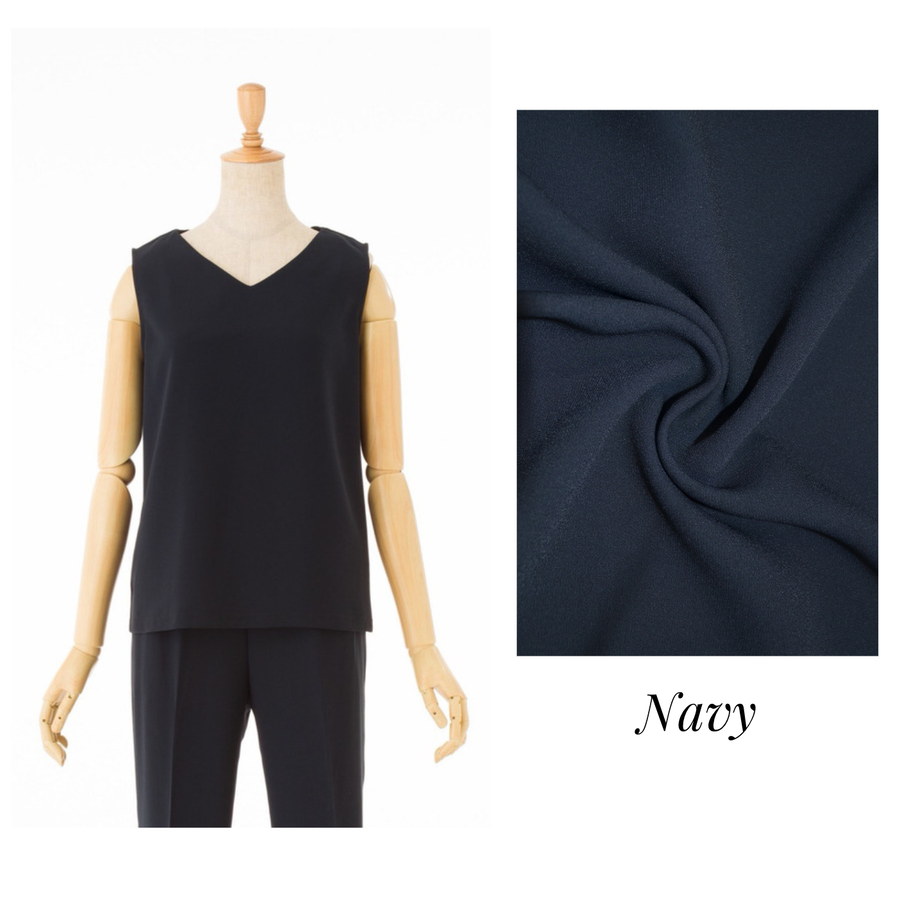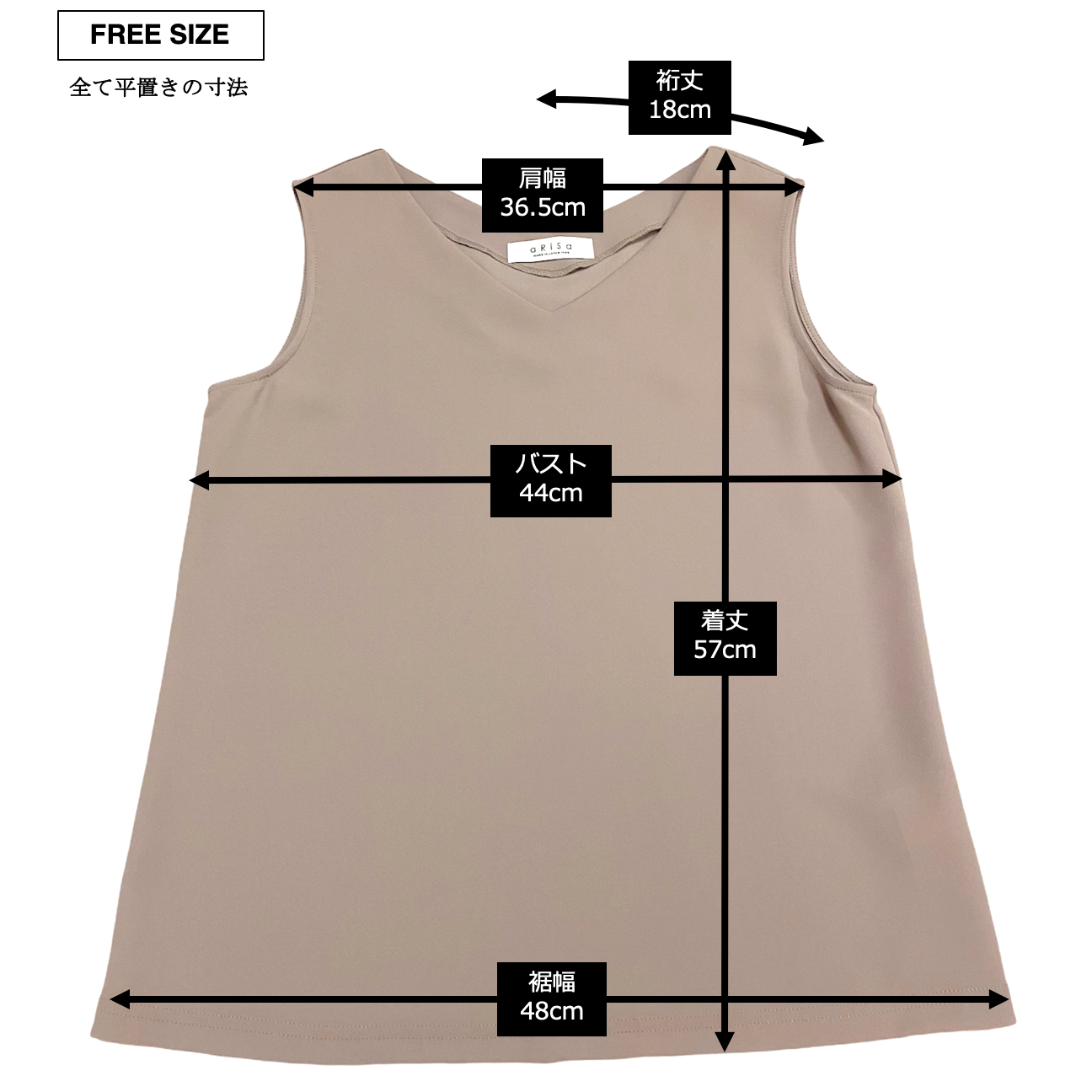 Reviews

(3)

Shipping method / fee

Payment method
¥8,960tax included
¥12,800