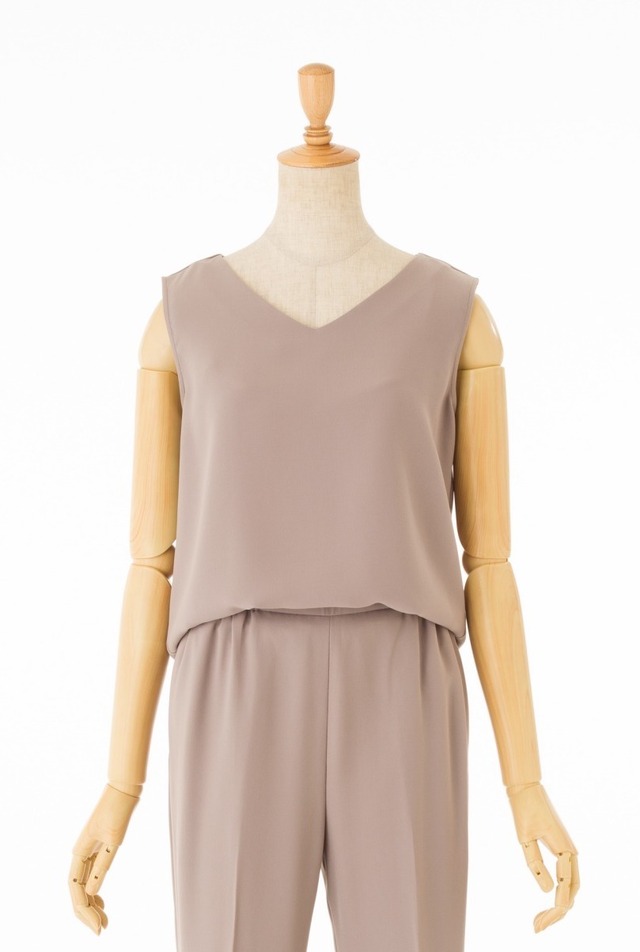 上品シンプルVネックノースリーブトップス
*Earliest delivery date is 6/13(Tue) (may require more days depending on delivery address).
Japan domestic shipping fees for purchases over ¥15,000 will be free.
Shipping fee is not included. More information.
【商品名】上品シンプルVネックノースリーブトップス
【カラー】ネイビー・グレージュ
【生産国】日本製100%
【生地原産国】日本
【機能】ホームクリーニング可能
【素材】ポリエステル100%
【サイズ】フリーサイズ
【サイズ詳細】
着丈 57cm 
肩幅 36.5cm 
バスト 44cm 
裾幅 48cm 
裄丈 18cm

【素材】
裏地:なし(インナーキャミ付き)
生地の厚さ:普通
透け感:なし
伸縮性:ややあり
素材:ポリエステル 100%

【商品詳細】
軽いのに生地がしっかりている上品シンプルVネックのトップス
女性らしい曲線を美しく引き立てるシルエットが魅力の一着。

素材には、しなやかで滑らかな肌触りのよいポリエステルストレッチ素材を使用。
着心地がよく、動きやすいので、日頃のビジネスシーンはもちろん、フェミニンなカジュアルスタイルにもぴったりです。

何枚もの服をセレクトする手間を省き、上品におしゃれを楽しめるトップスです。様々なシチュエーションで重宝すること間違いなしです。

デザインについて
◾️シンプルなデザイン
10年先も使っていただけるように流行りとは関係なく、色々な年代の方におすすめです

◾️きちんとしたシーンにも相応しい
高級感が漂う落ち感のある素材で、リラックスしてご着用いただけます

◾️幅広い着用シーンで活用
特別な日からオフィスカジュアルまで幅広く使えます
イン・アウトどちらでも着用可能
ジャケットやカーディガンなどと合わせても、スマートに着用可能
インナーとしてお使いいただけるキャミソール付き

◾️MADE IN JAPANならではの丁寧な縫製
生地から生産まで日本製の美しい縫製です
内側はさらりとした生地で春夏にも相応しいサラッと履いていただける着心地です

◎機能性について
◾️シワになりにくい素材
◾️ご自宅でお洗濯可能

◎生地について
◾️上質で安心・高品質な日本製の丁寧な縫製
生産国:日本、原産国:日本
Add to Like via app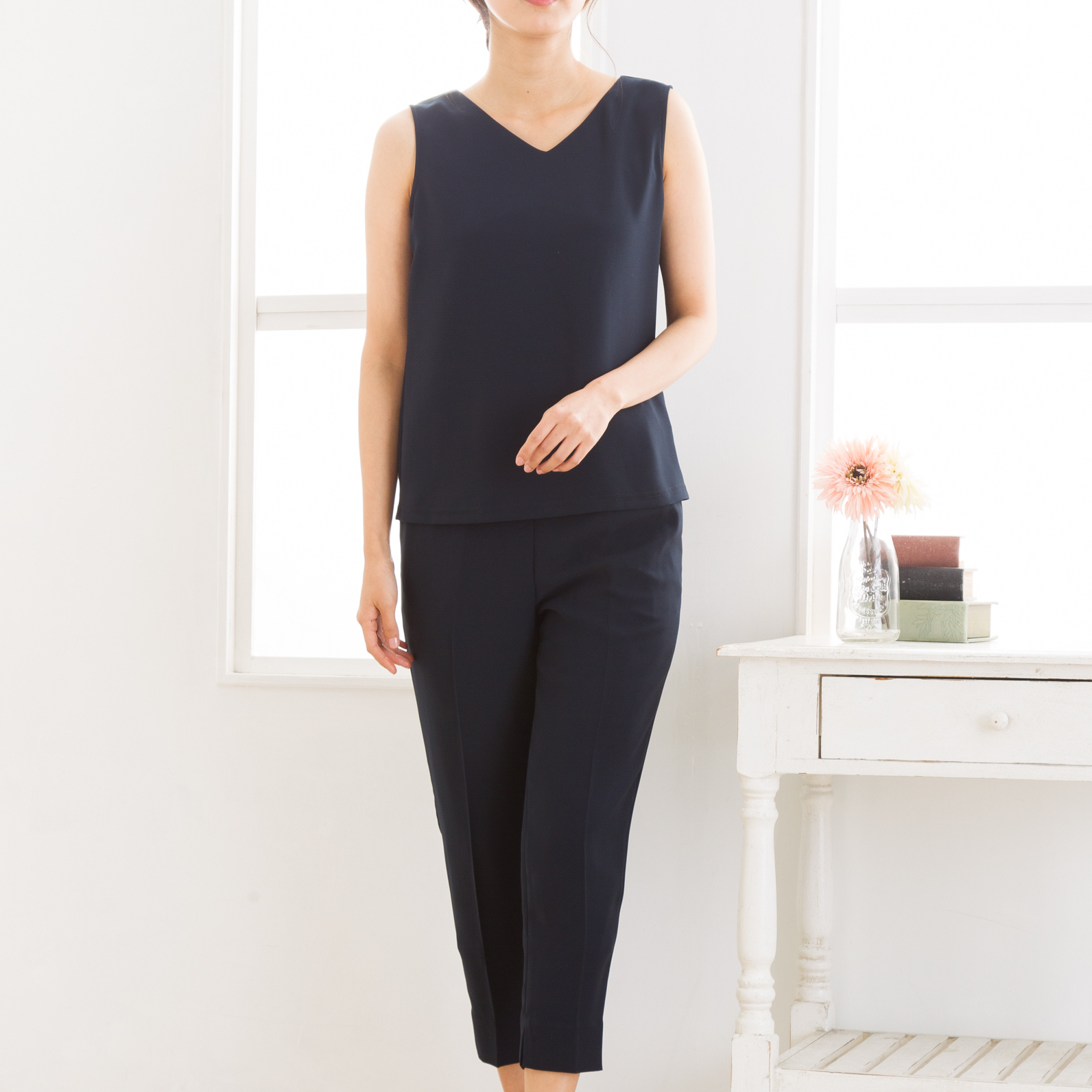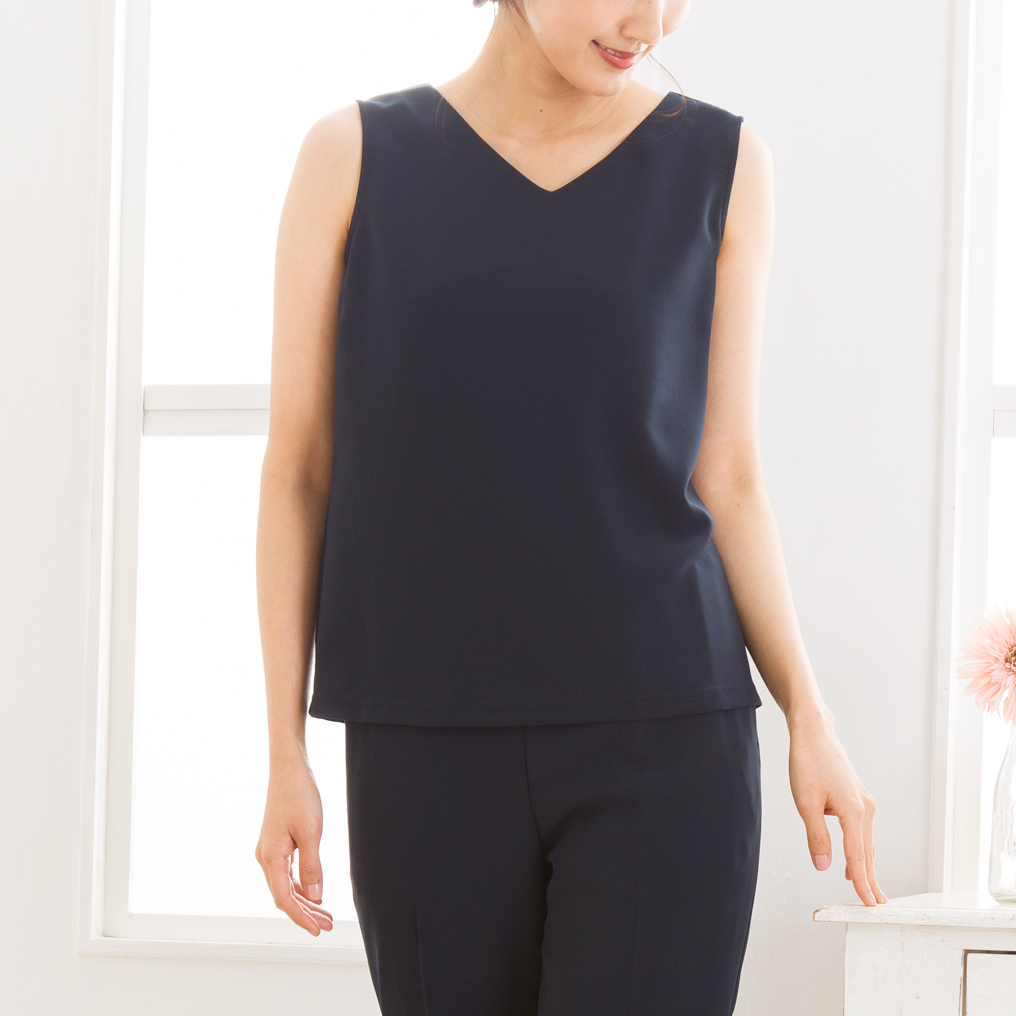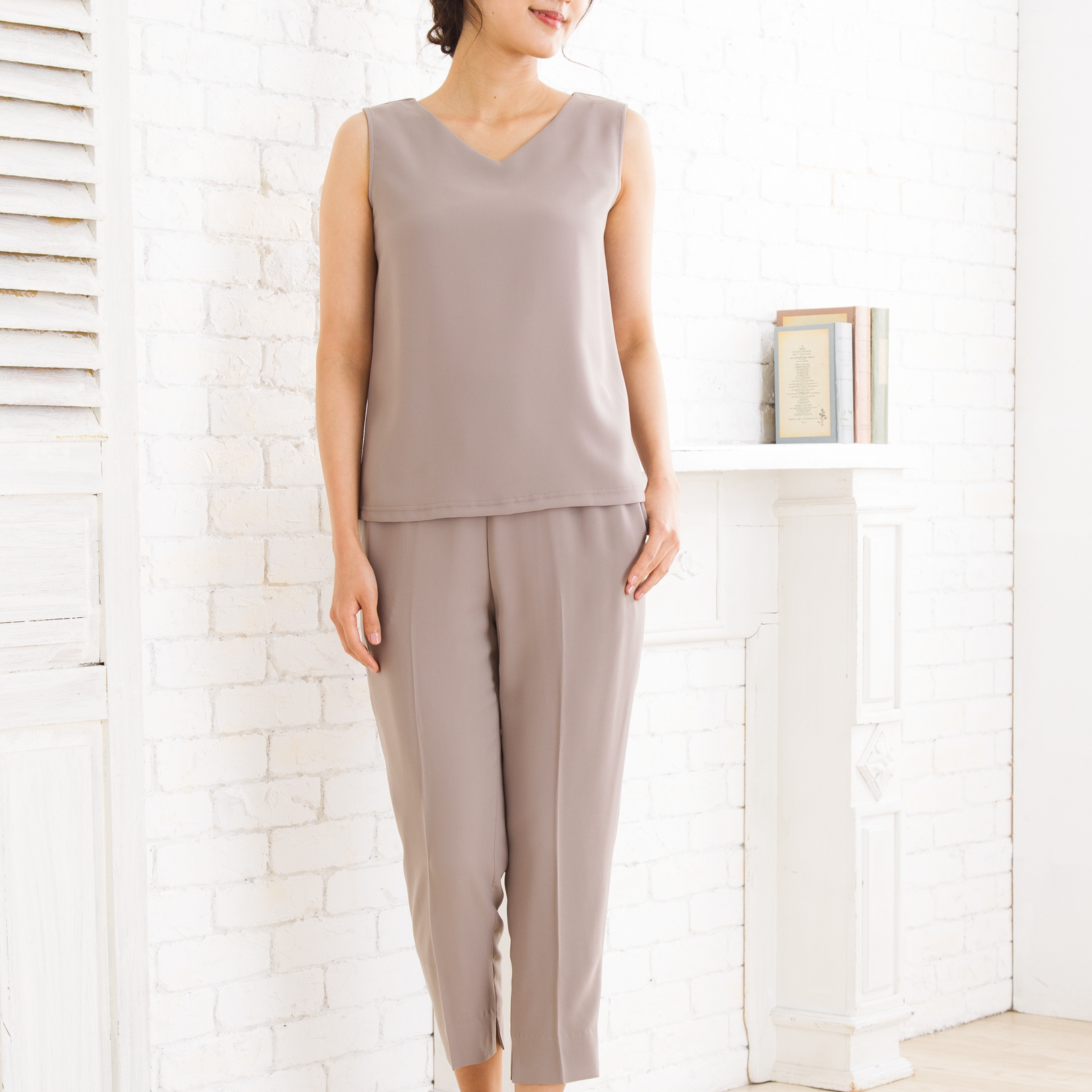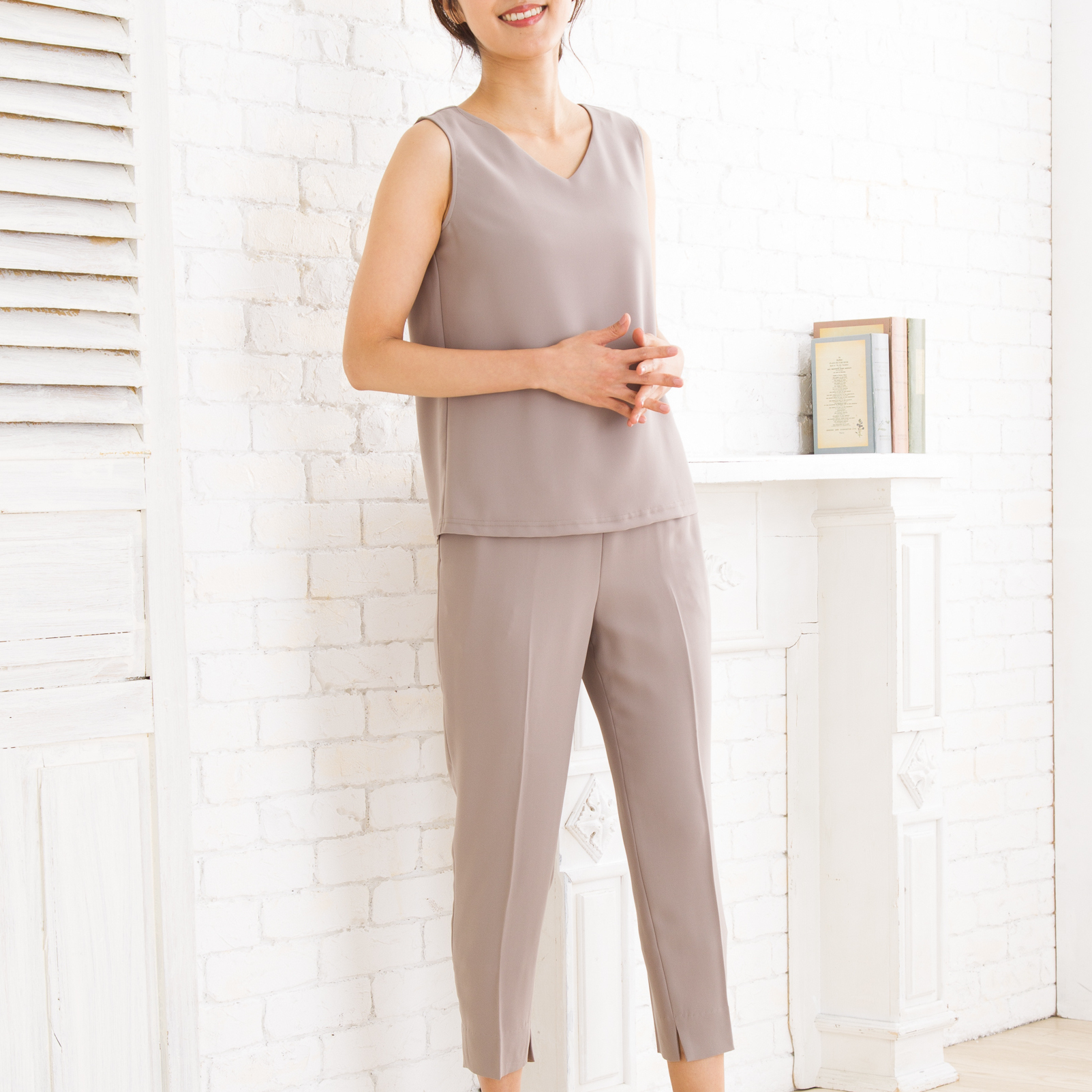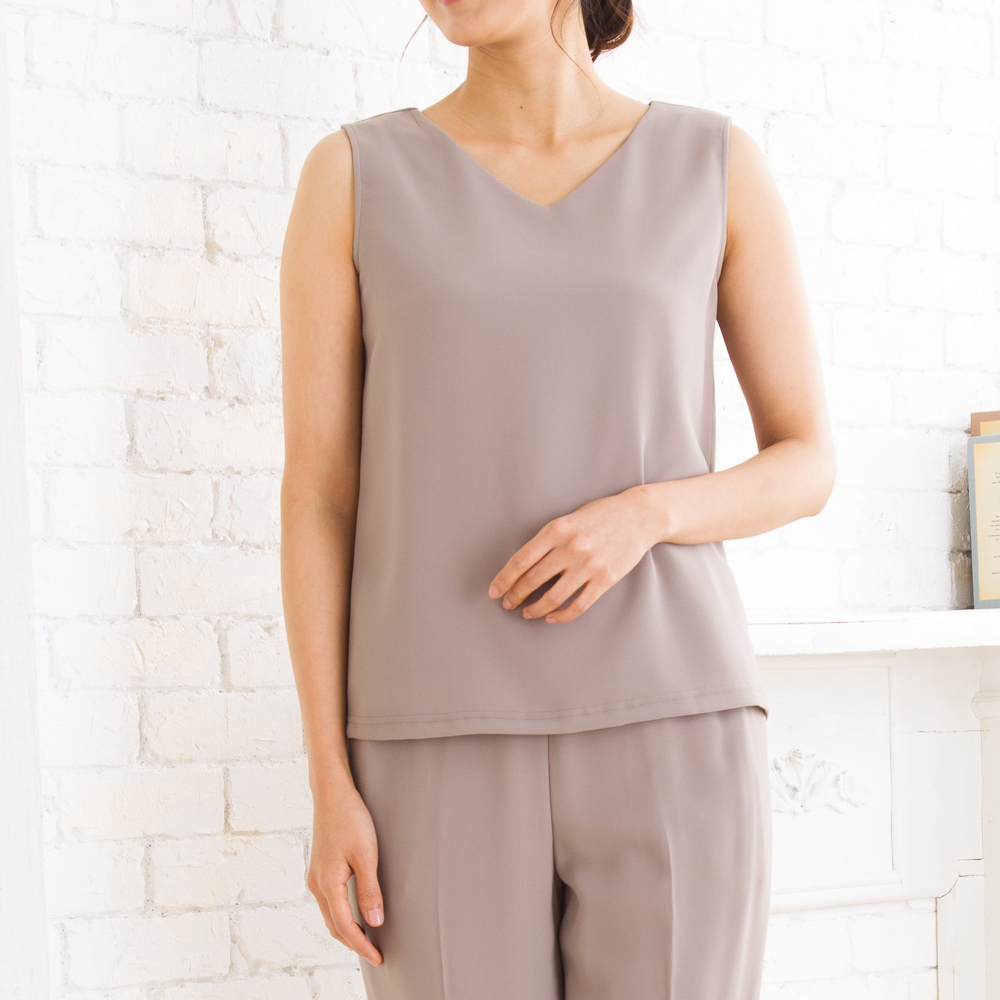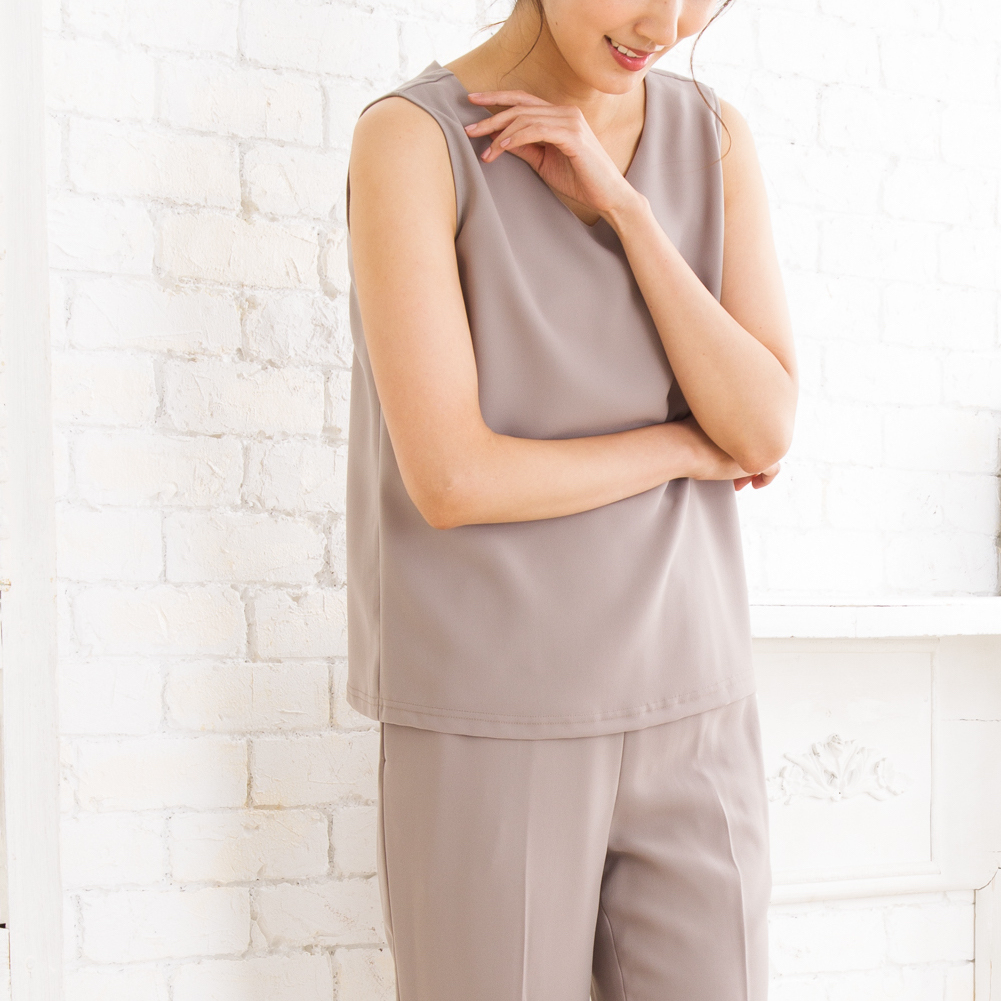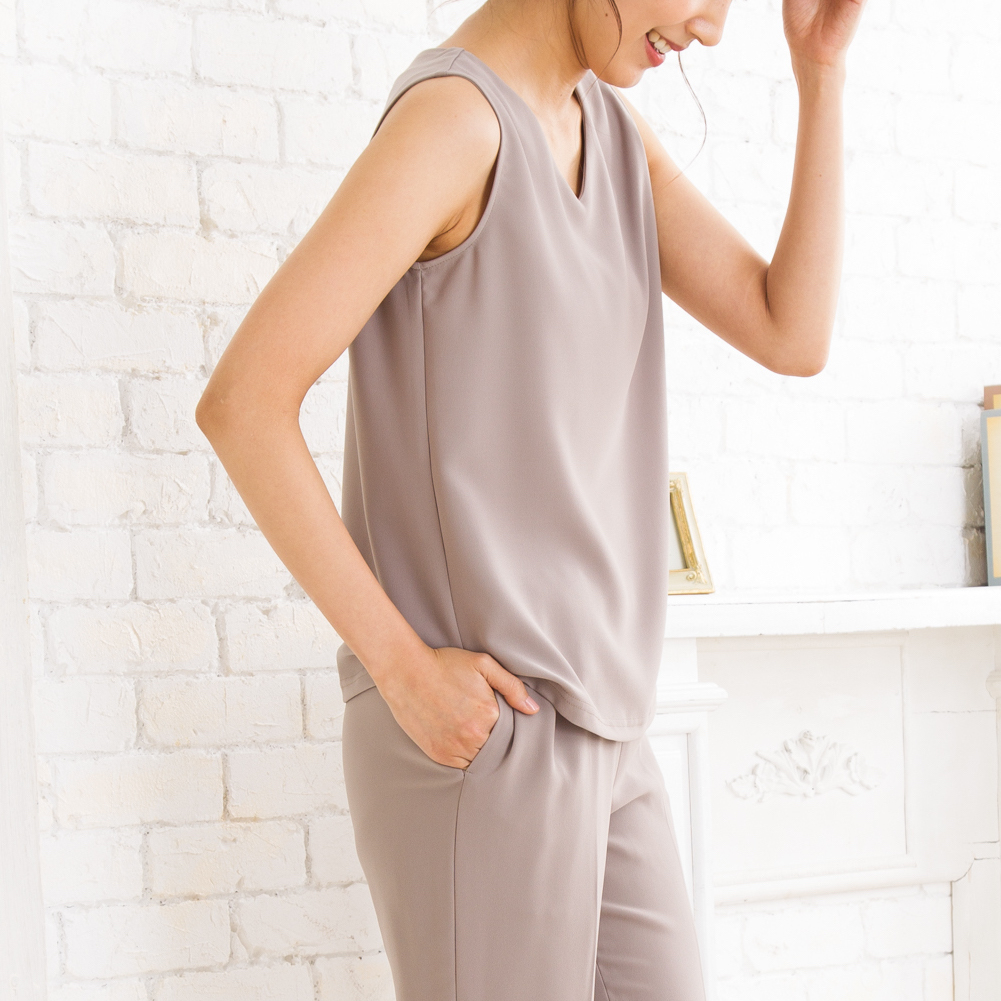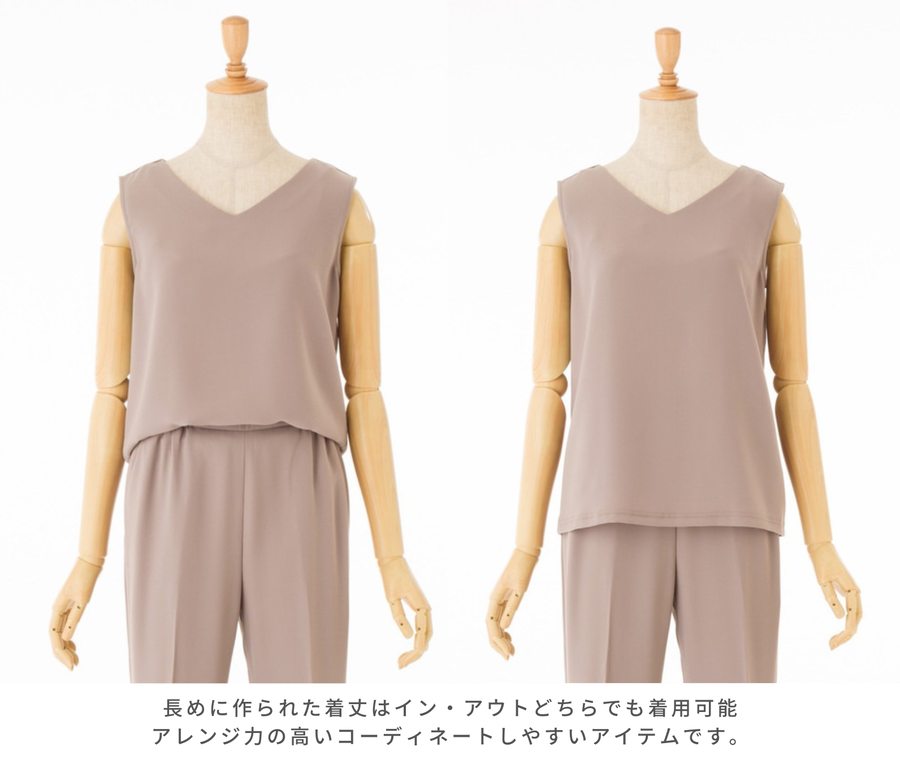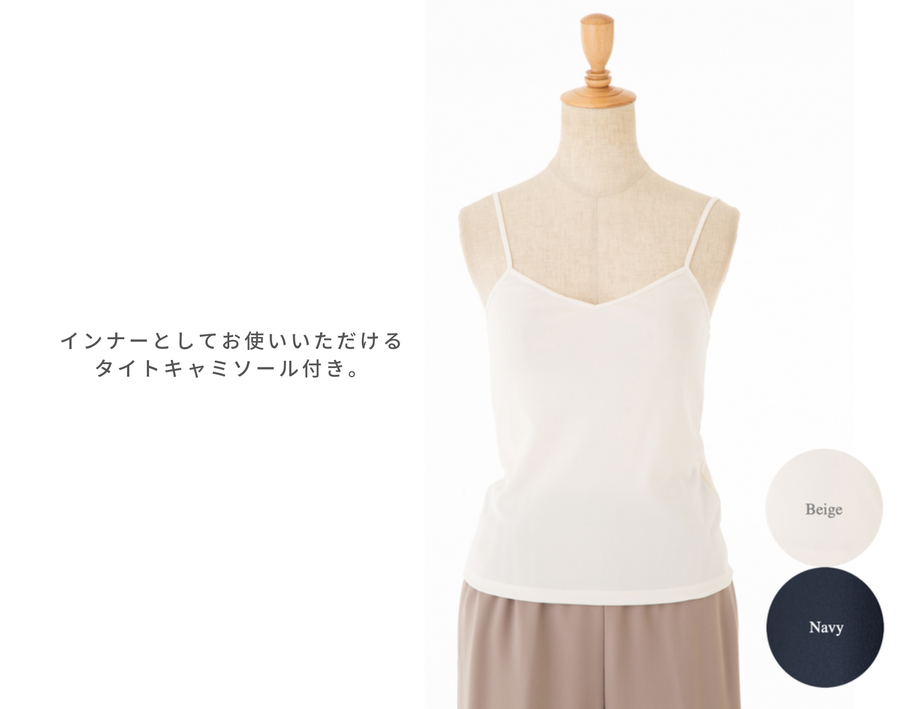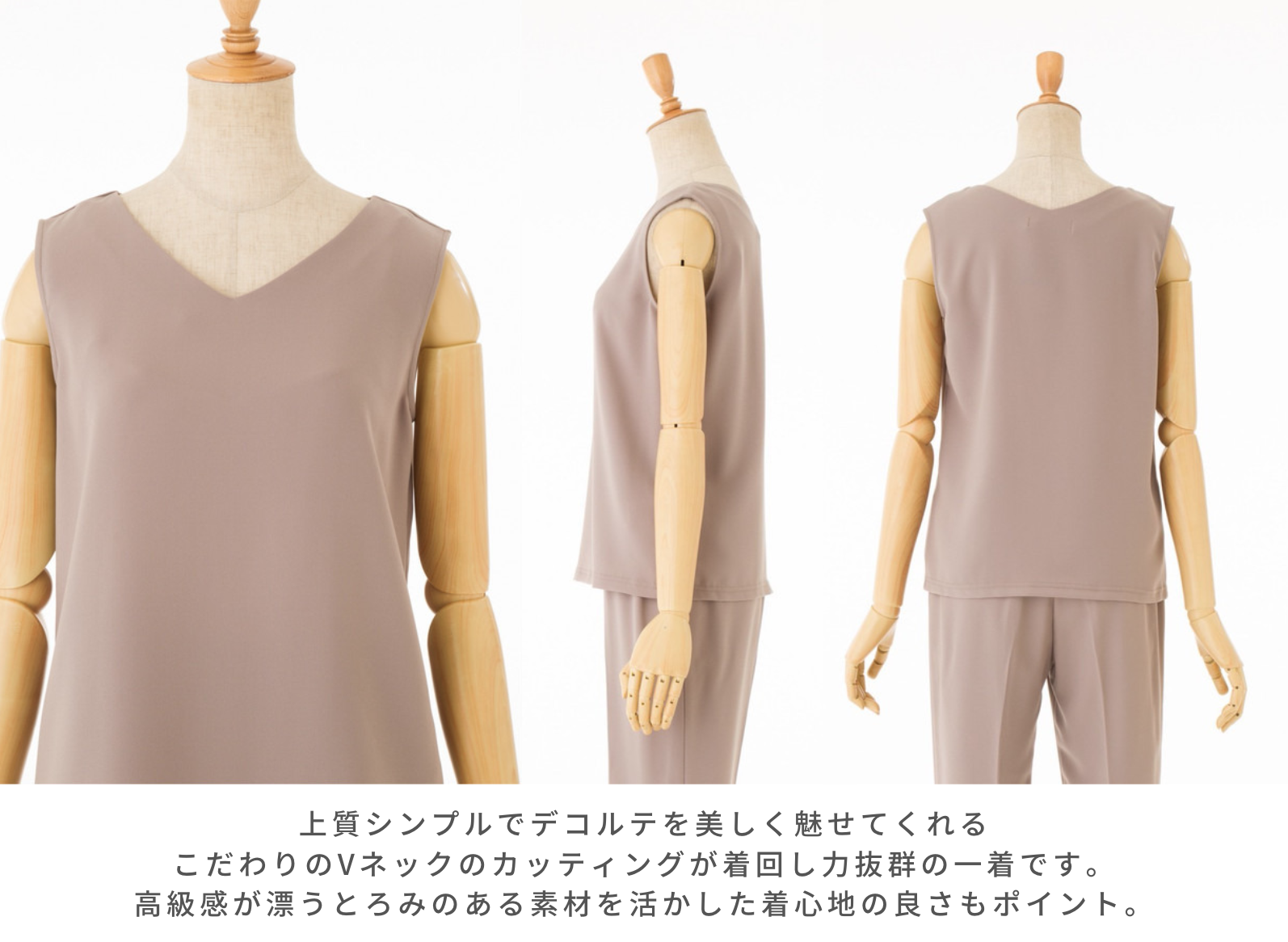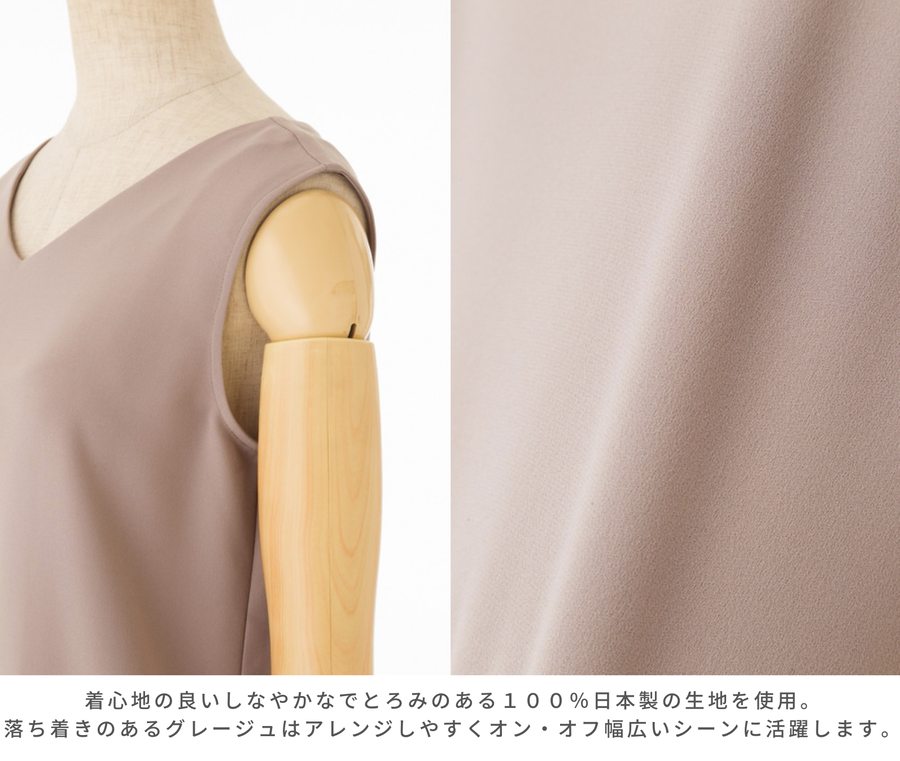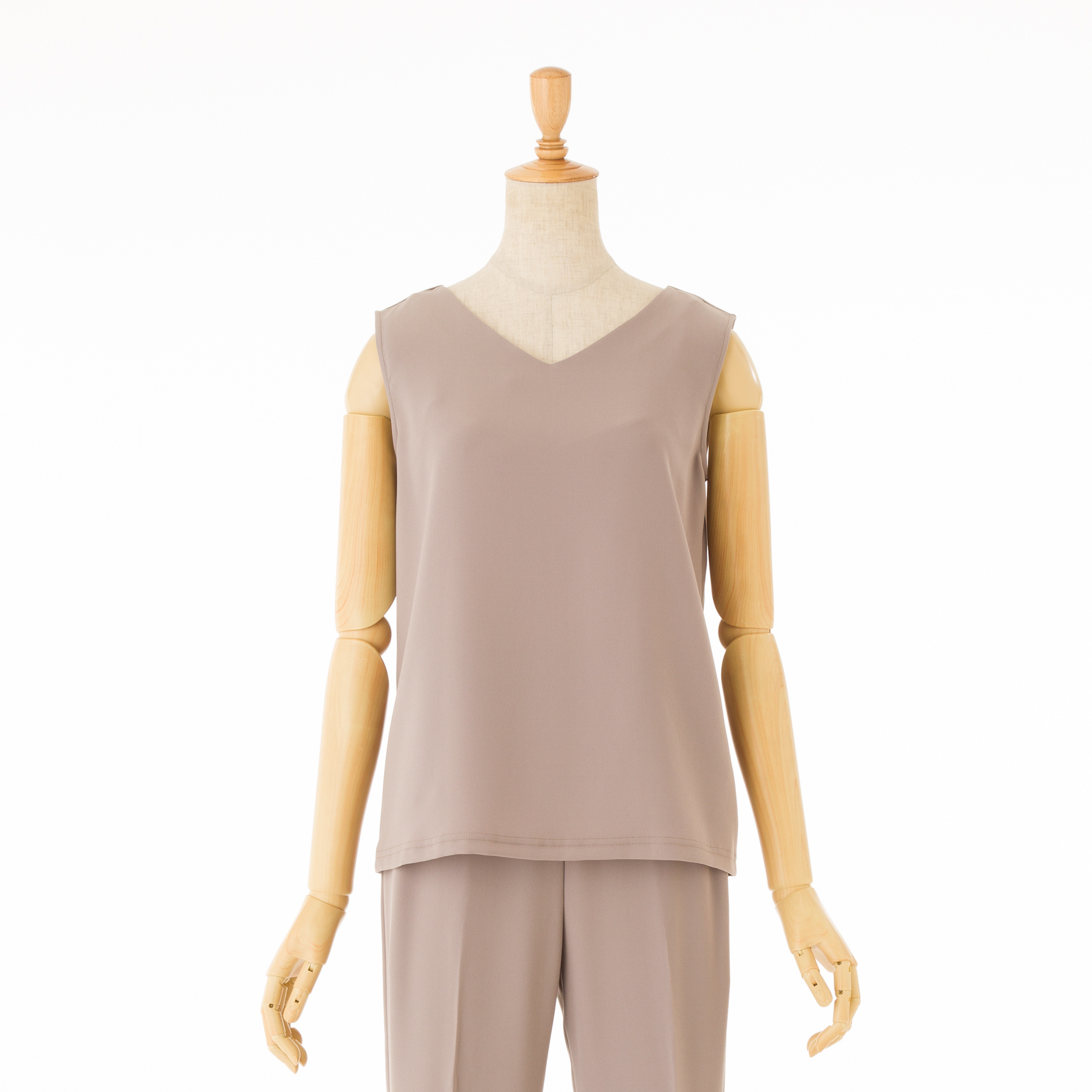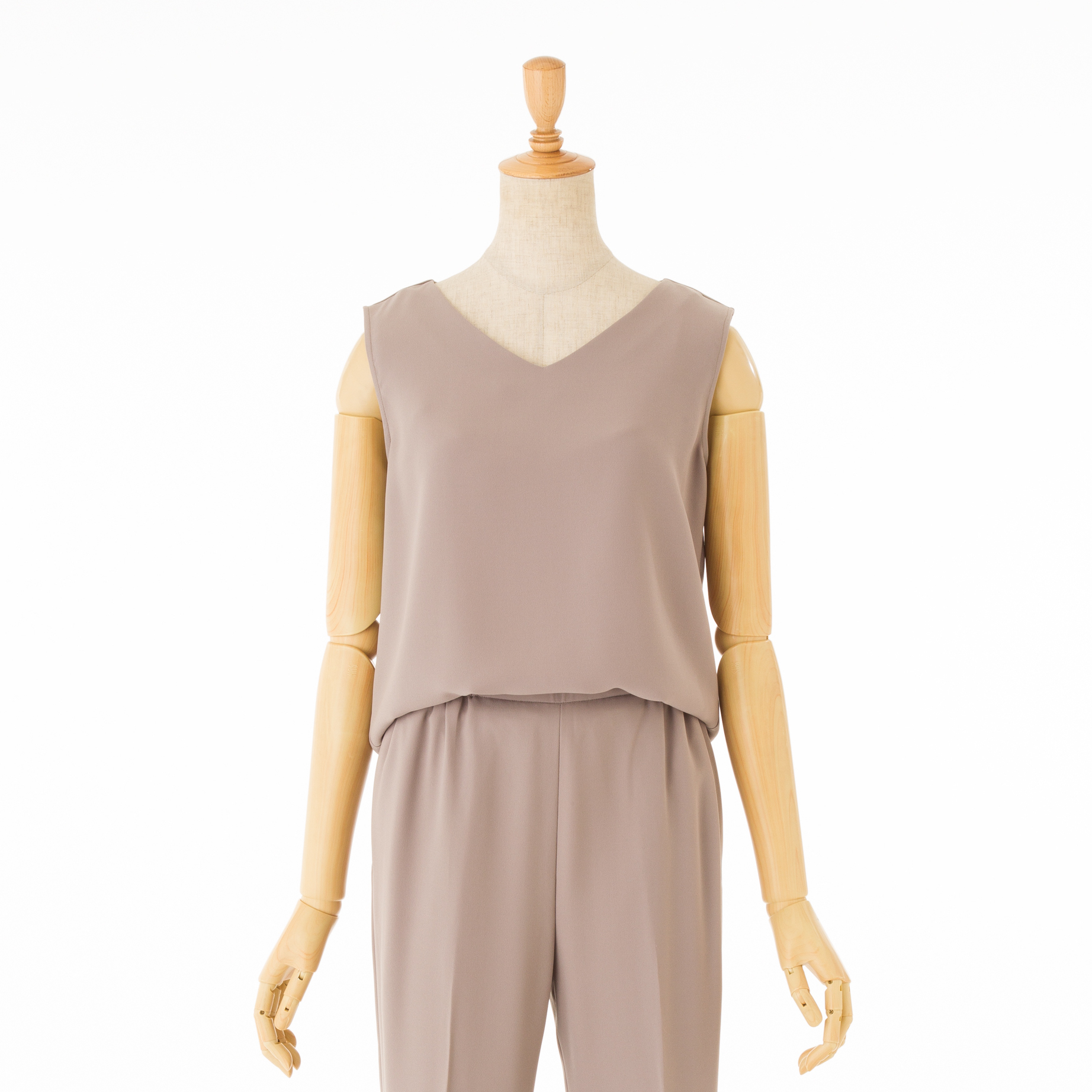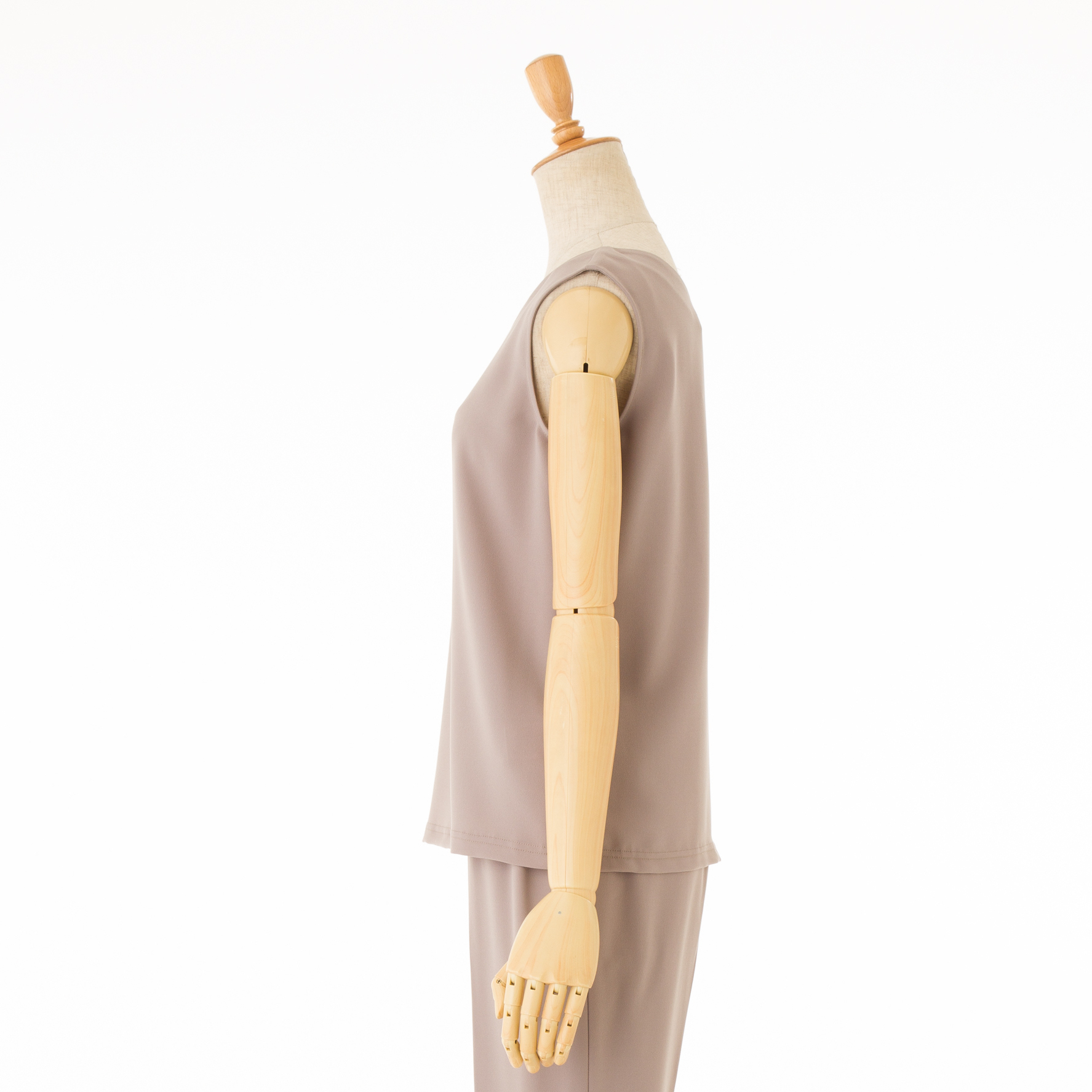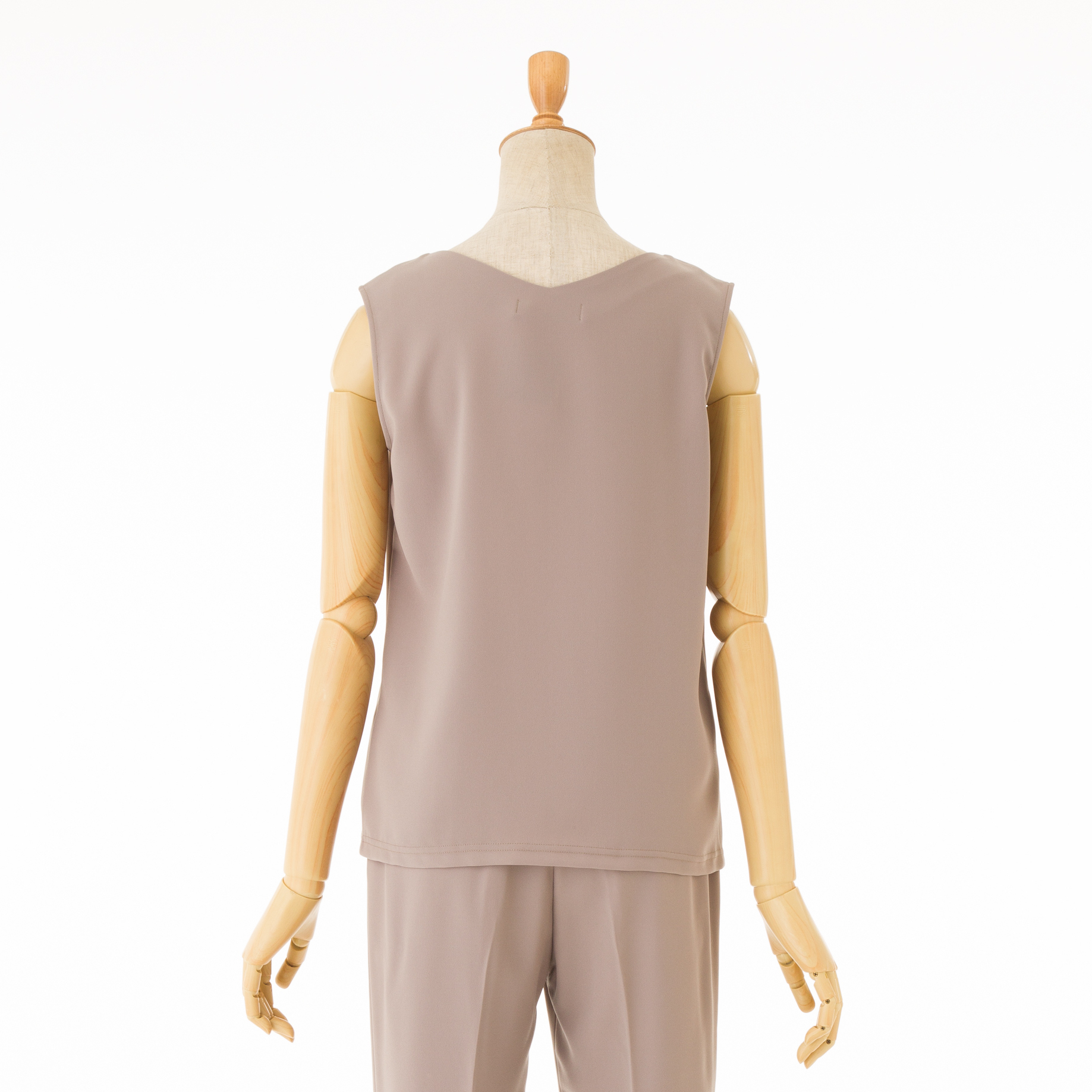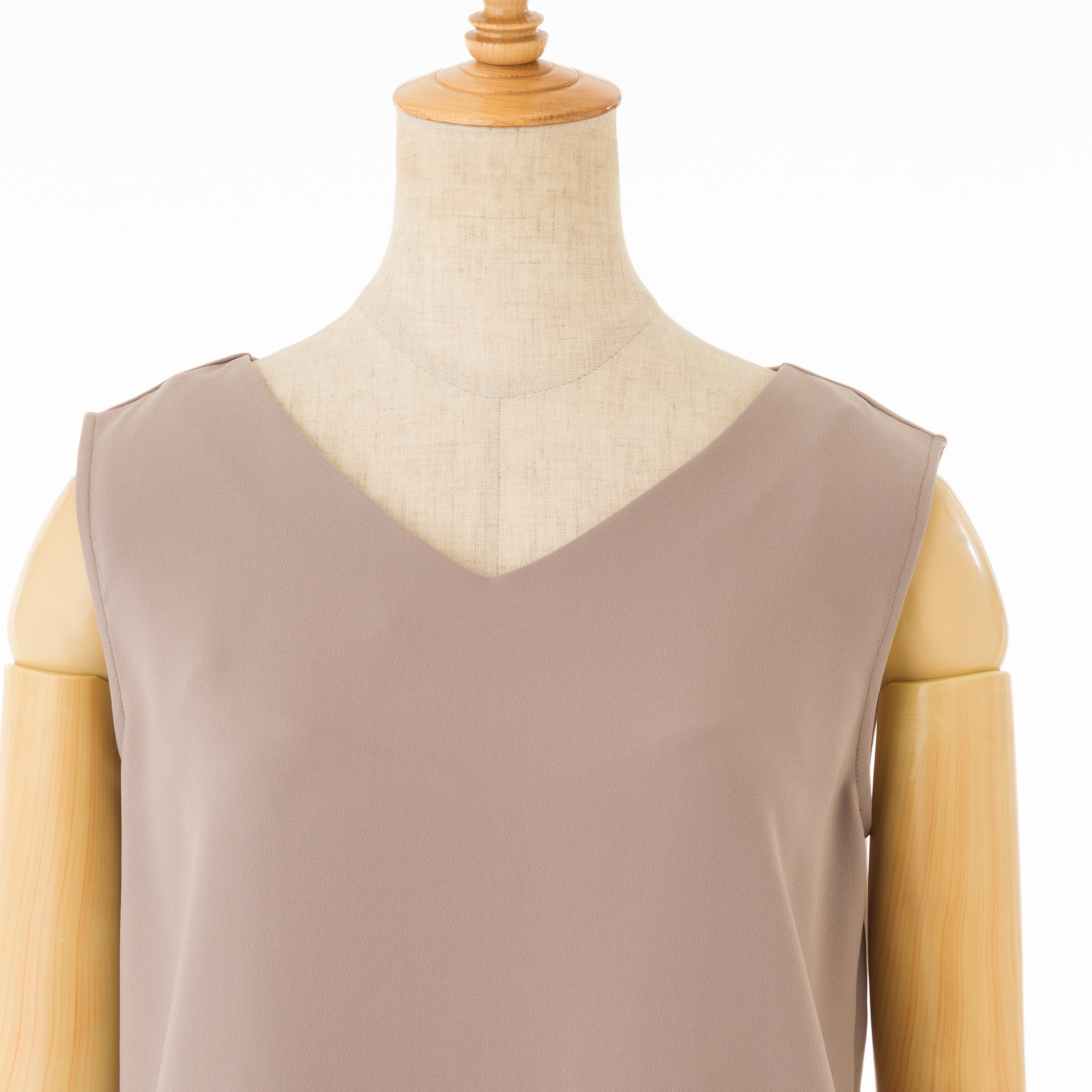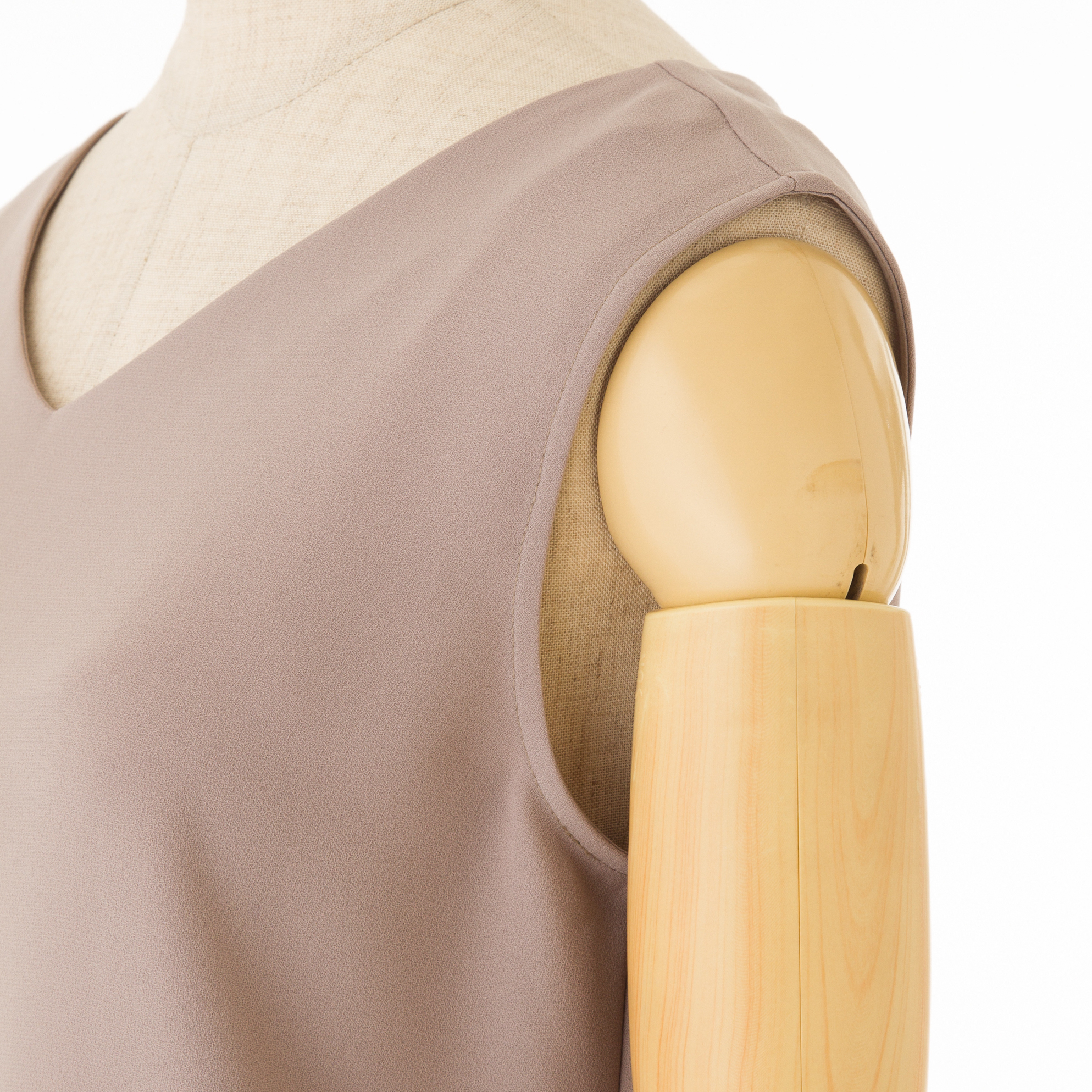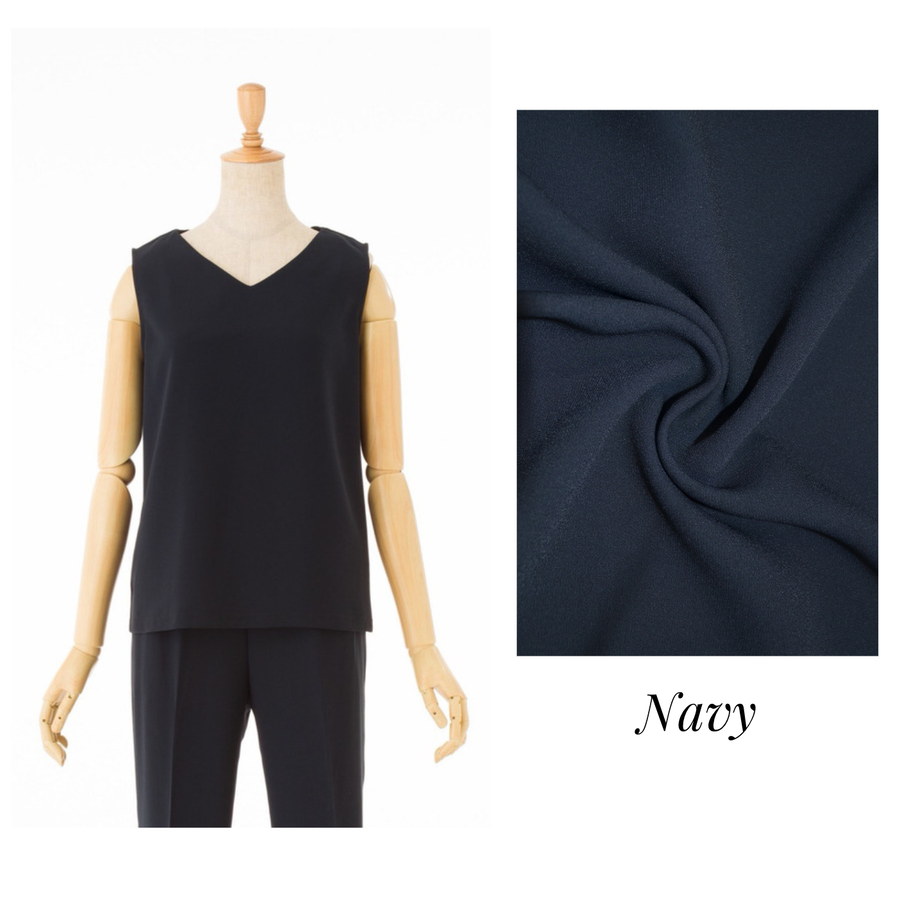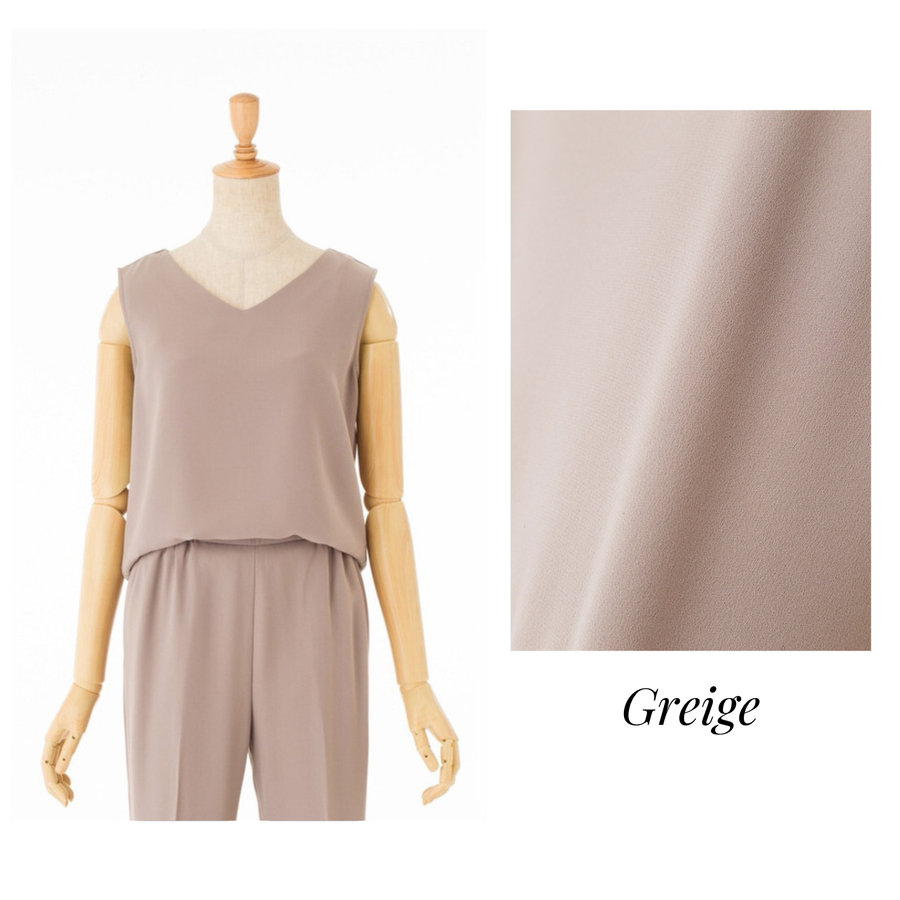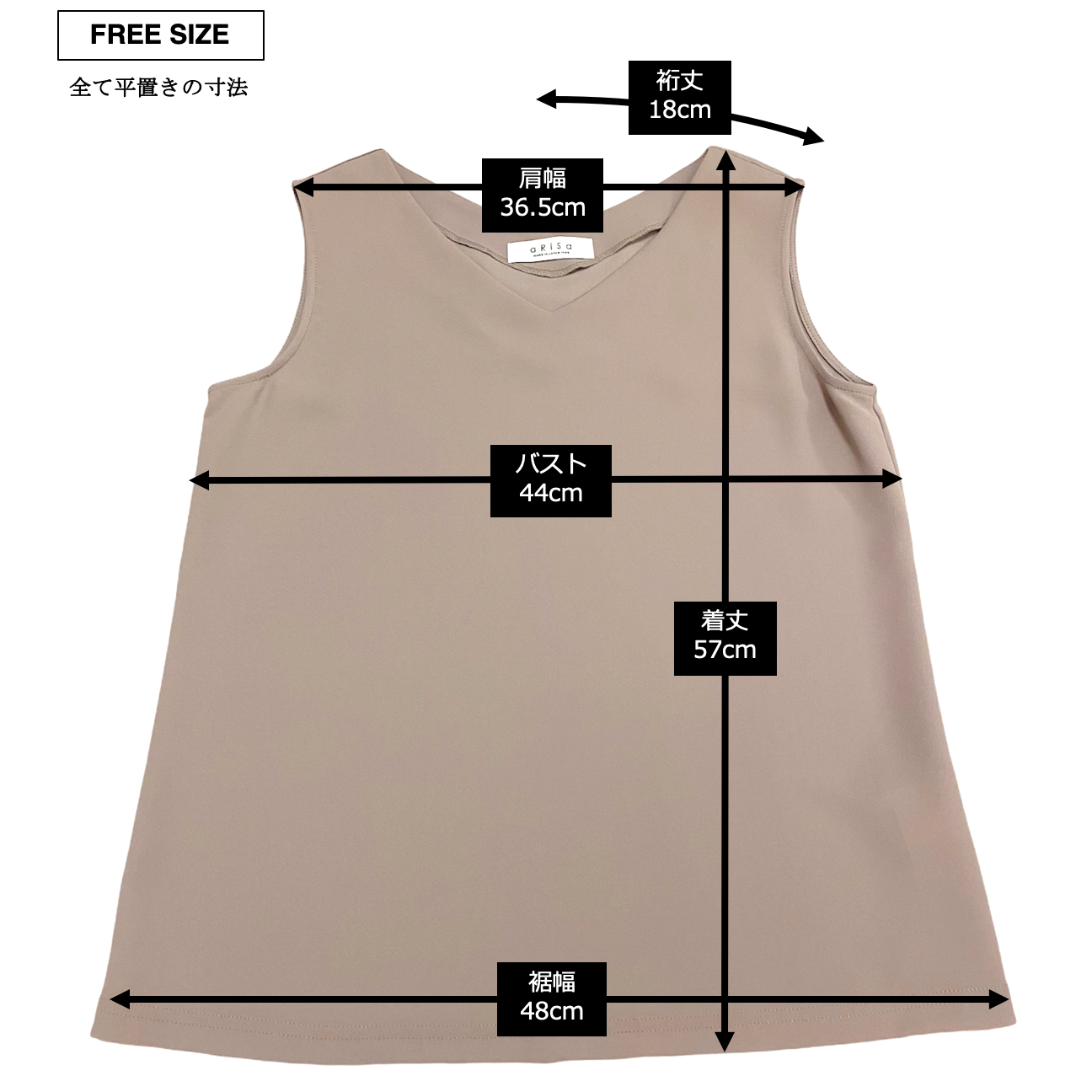 【Product Name】Sleeveless V-Neck Blouse
【Color】GREIGE
【Fabric】100% Made in Japan
【Manufactured Country】Made in Japan
【Fabric Care】Home washable
【Material】Polyester 100%
【Size】FREE SIZE
Length 57cm
Shoulder Width 36.5cm
Bust 44cm
Hem Width 48cm
Neck to Sleeve 18cm

【Fabric】
Top Lining: No lining (comes with camisole)
Thickness of fabric: Normal thickness
See-throughness: Non-see-through
Stretch: Slightly-stretchy
Material: Polyester 100%

【Product Details】
A classic sleeveless blouse, woven from lightweight 100% made in Japan fabric with a touch of stretch. Can be worn in or out with pants. Comes with a simple beige camisole.
Reviews

(20)

Shipping method / fee

Payment method