上質サイドレースフレアスカート
*Earliest delivery date is 10/11(Wed) (may require more days depending on delivery address).
Japan domestic shipping fees for purchases over ¥15,000 will be free.
Shipping fee is not included. More information.
【商品名】上質サイドレースフレアスカート
【カラー】キャメル
【生産国】日本製100%
【生地原産国】日本
【機能】ホームクリーニング可能
【素材】ポリエステル100%
【サイズ】フリーサイズ
着丈 59cm
ウエスト 34.5cm
ヒップ 46cm
裾幅 102cm

【素材】
裏地:あり
生地の厚さ:厚手
透け感:なし
伸縮性:ややあり
素材:ポリエステル 100%

【商品詳細】
デザインについて
◎気品のある大人の女性らしい印象の上質感漂うサイドレース付きAライン上質フレアスカート
◎滑らかな肌触りで着心地が楽
◎レースは片側だけにさりげなく、大人上品な印象に仕上げています
◎厚みのある生地なので、ストンとした横に広がりにくい美シルエット
◎太ももカバーで美脚効果も叶います
◎お持ちのシンプルなトップスと合わせやすく、品よくまとまるワードローブの強い味方です

機能性について
◎たっぷりのギャザーで太ももカバー効果抜群
◎シワになりにくい素材
◎ご自宅でお洗濯可能

生地について
◎上質で安心・高品質な日本製の丁寧な縫製
◎生産国:日本
◎原産国:日本

■活躍シーン
お仕事 通勤 オフィス 観劇 ディナー お食事会 デート入学式 入園式 卒園式 卒業式 発表会 学校行事 フォーマル 七五三 お宮参り お呼ばれ

■関連キーワード
春 夏 落ち感 裏地あり ファッション 膝丈 ひざ フレア スカート モノトーン 大人 きれいめ レース キレイめ 上品 シンプル 高品質 着痩せ 高見え 30代 40代 50代 お家洗い可 レディース お食事会 女子会 elegant washable made in Japan skirt SS2023
Add to Like via app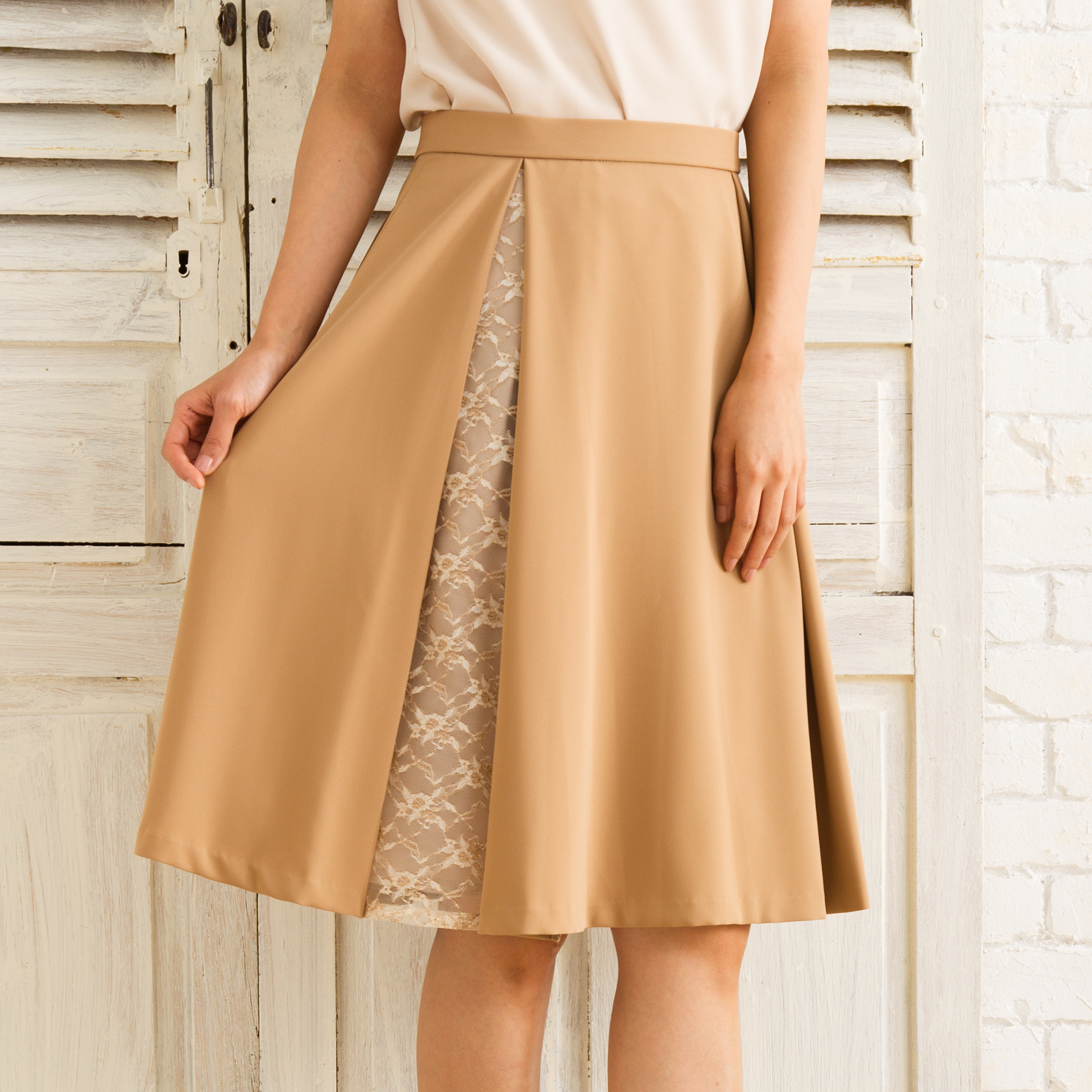 【Model】170cm/ B74cm/ W60cm/ H86cm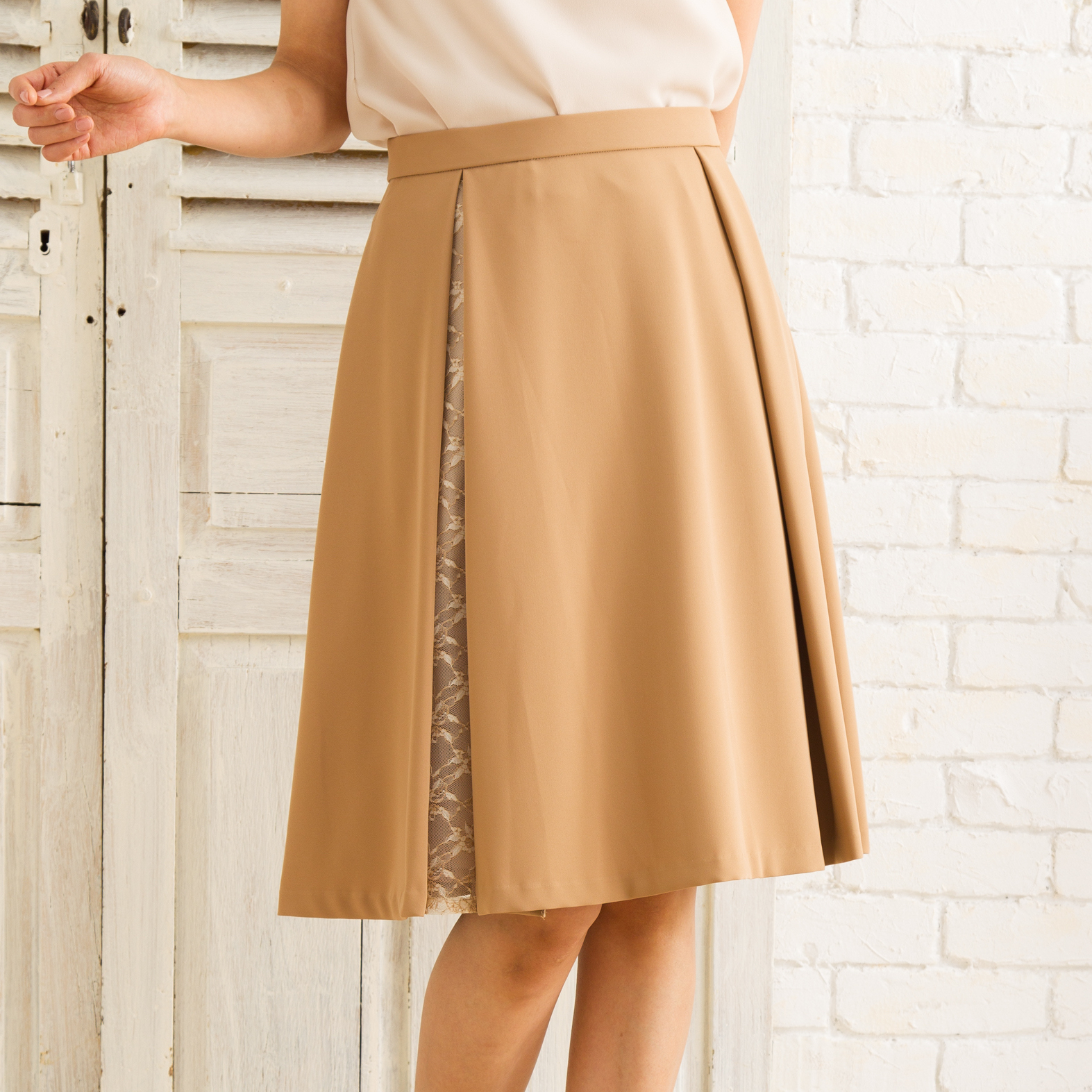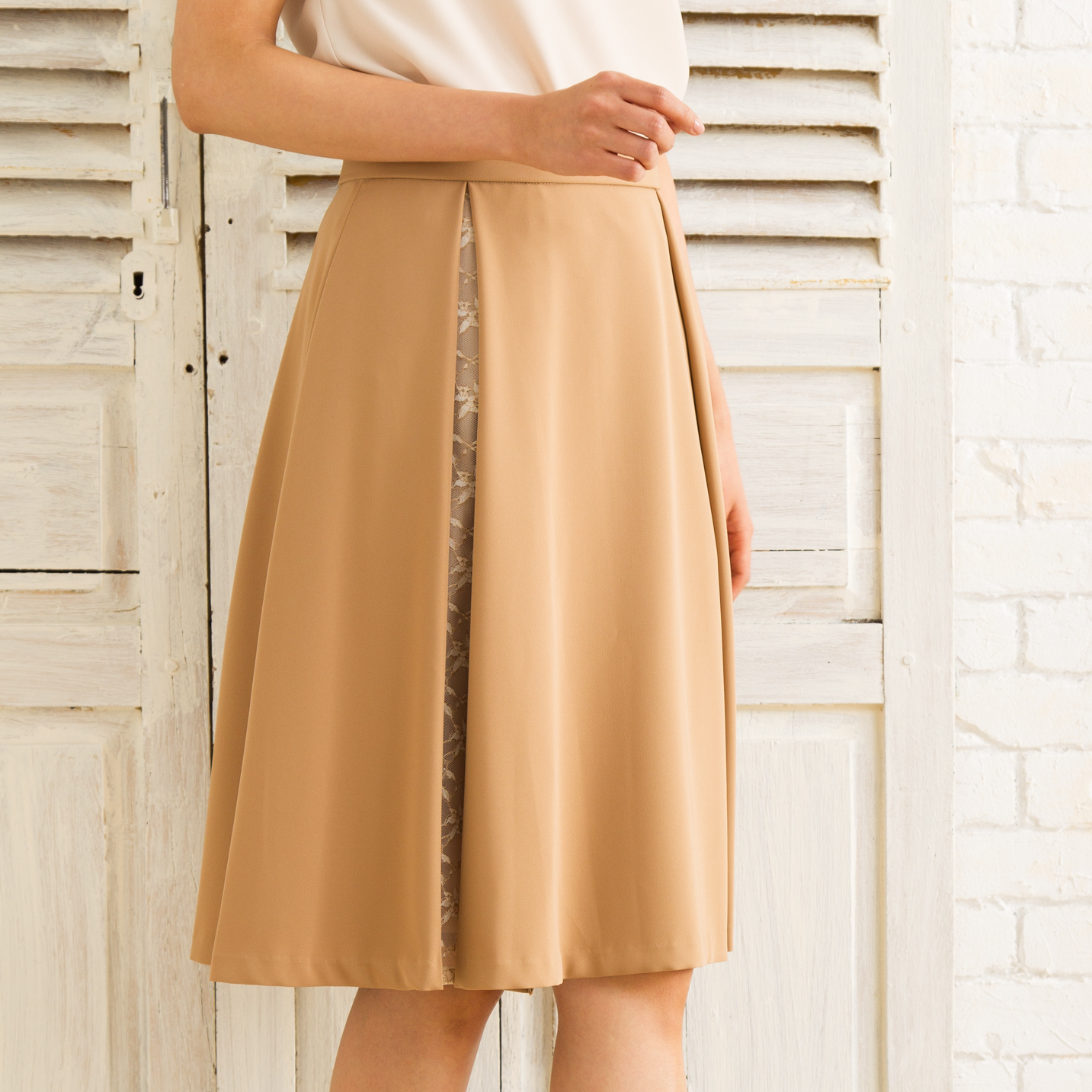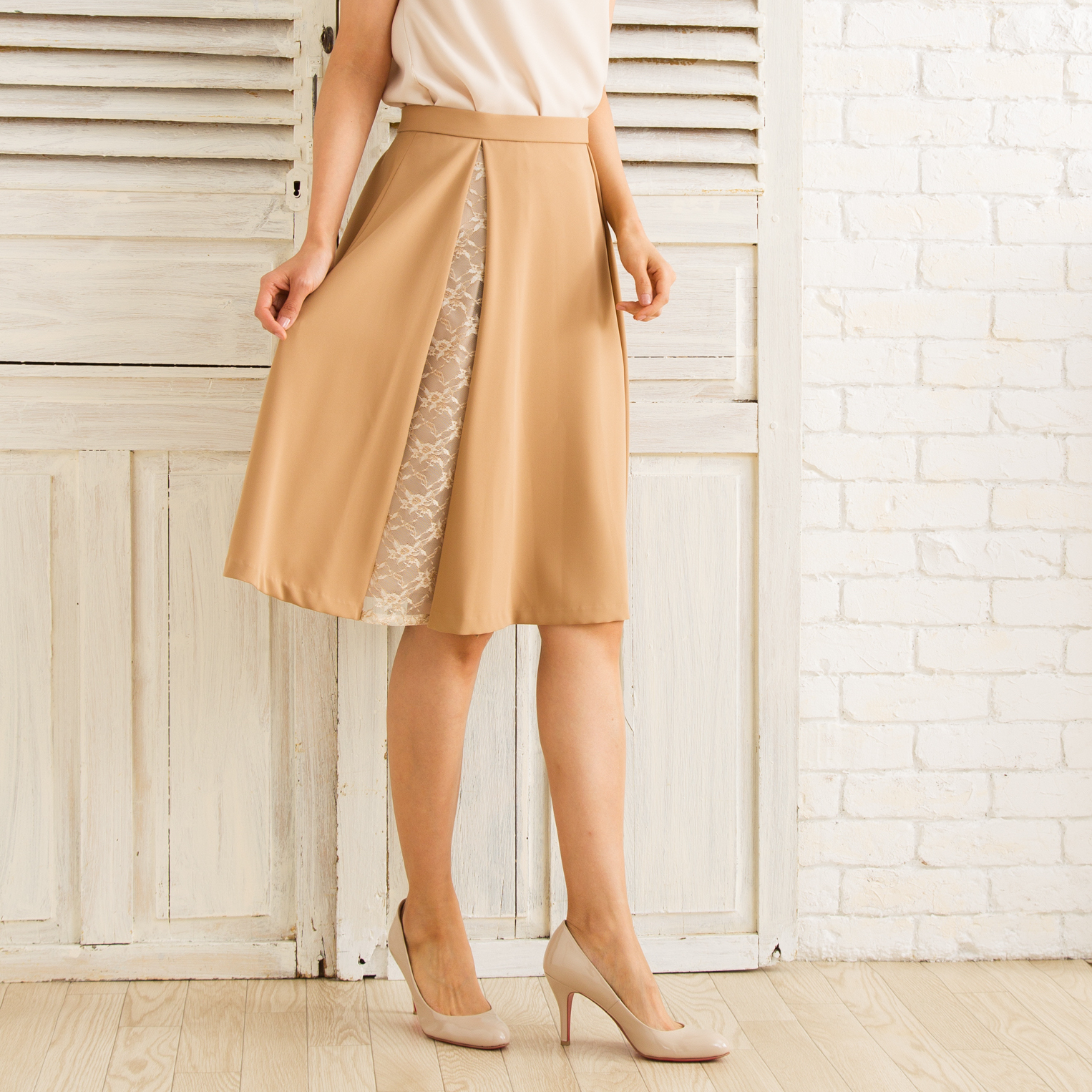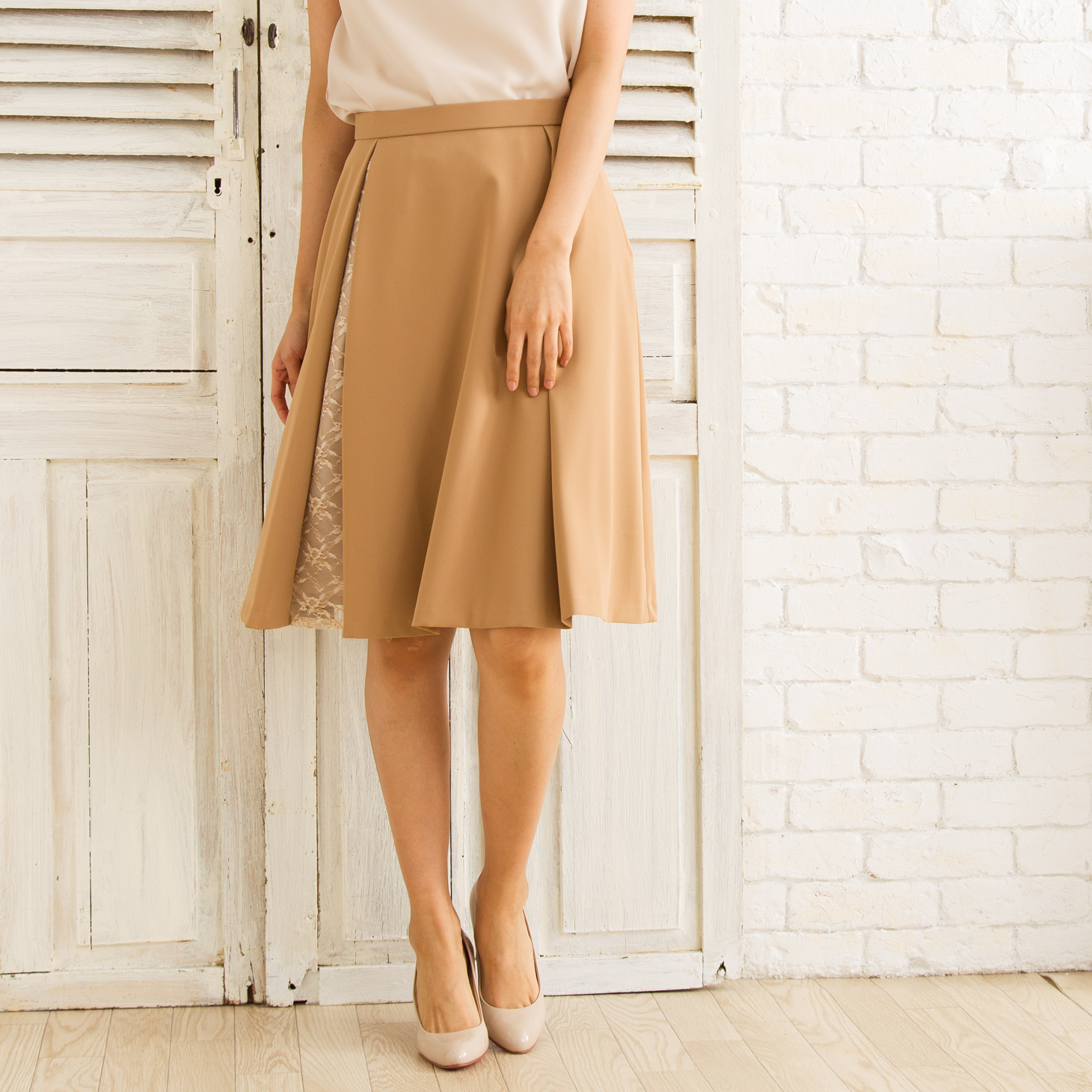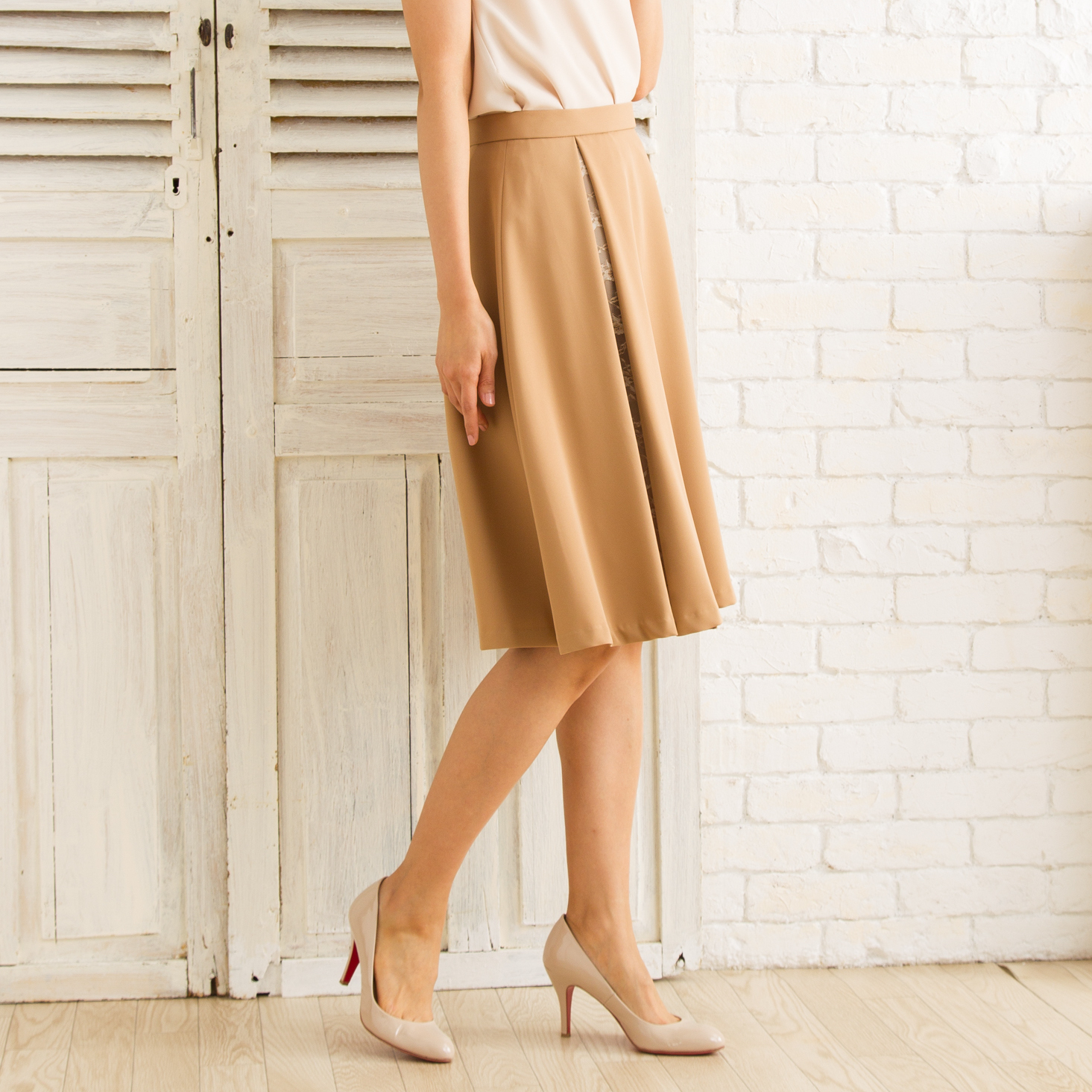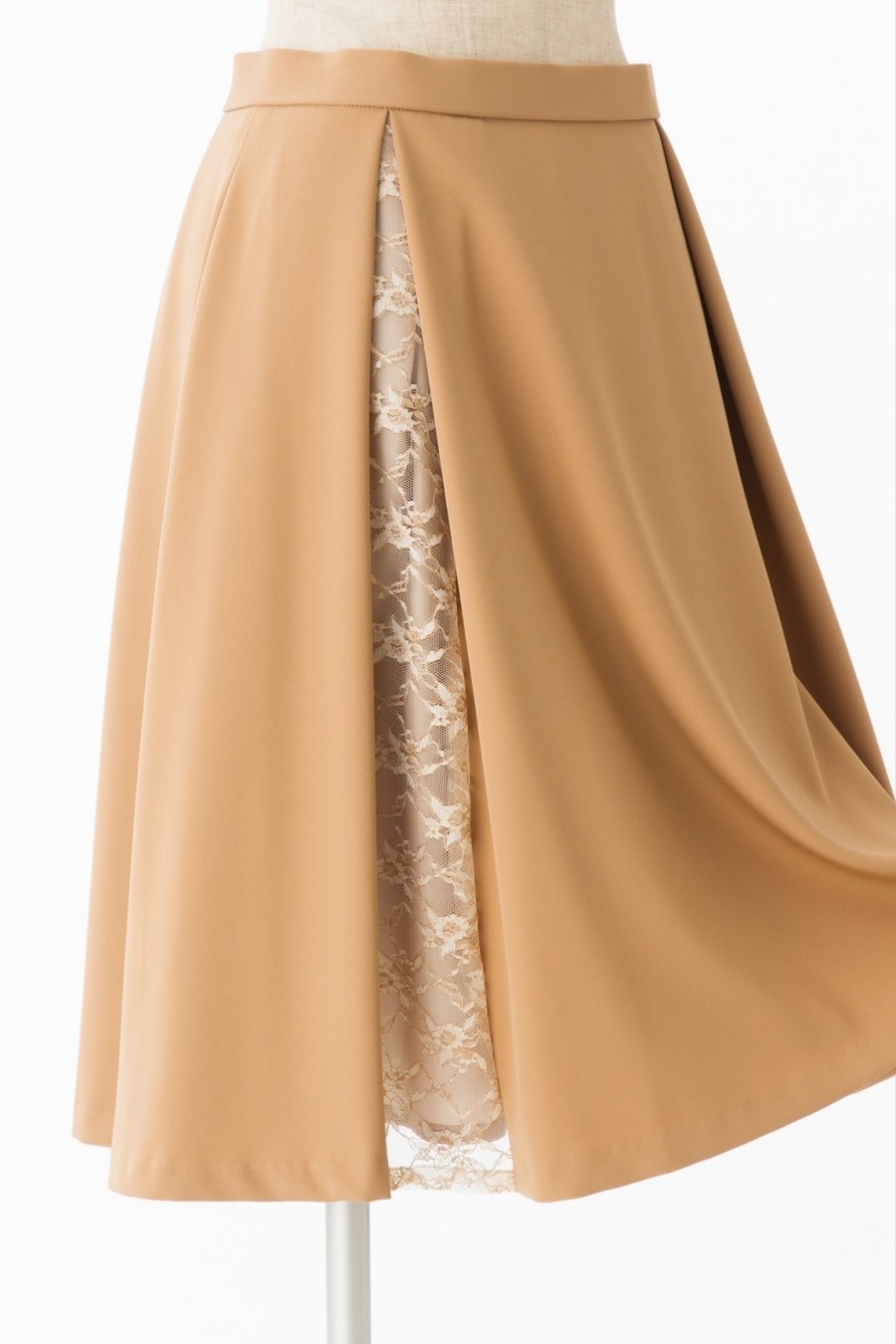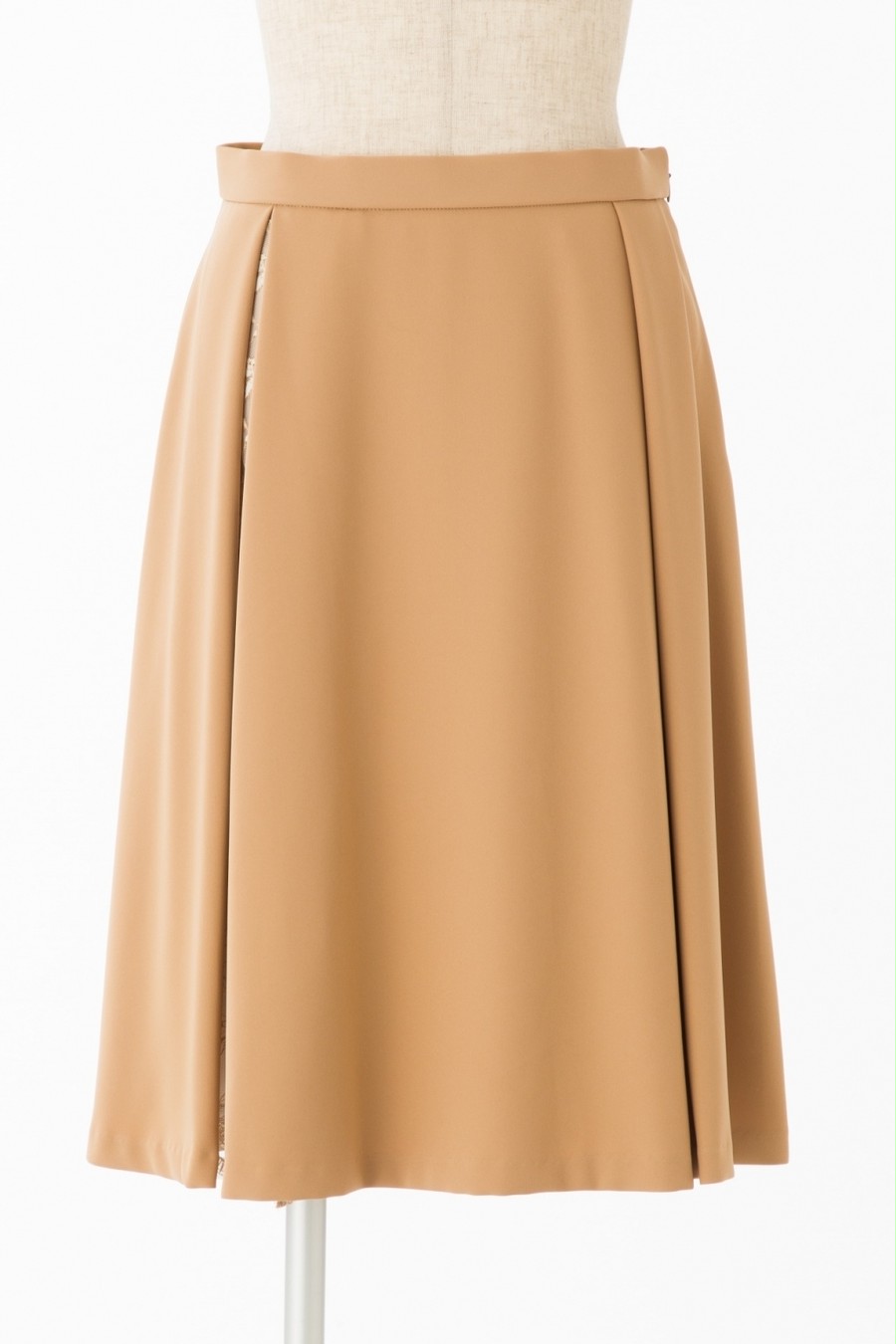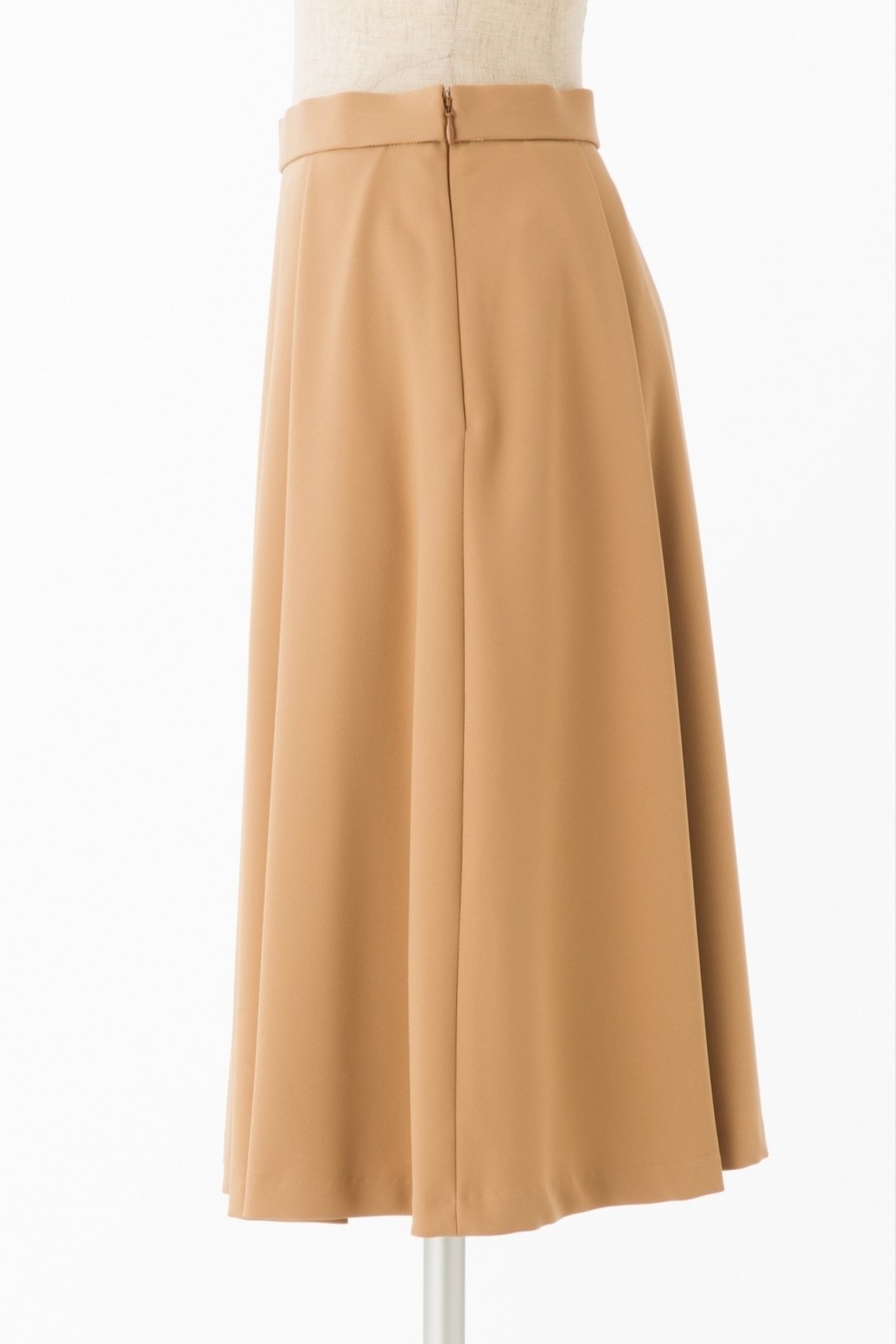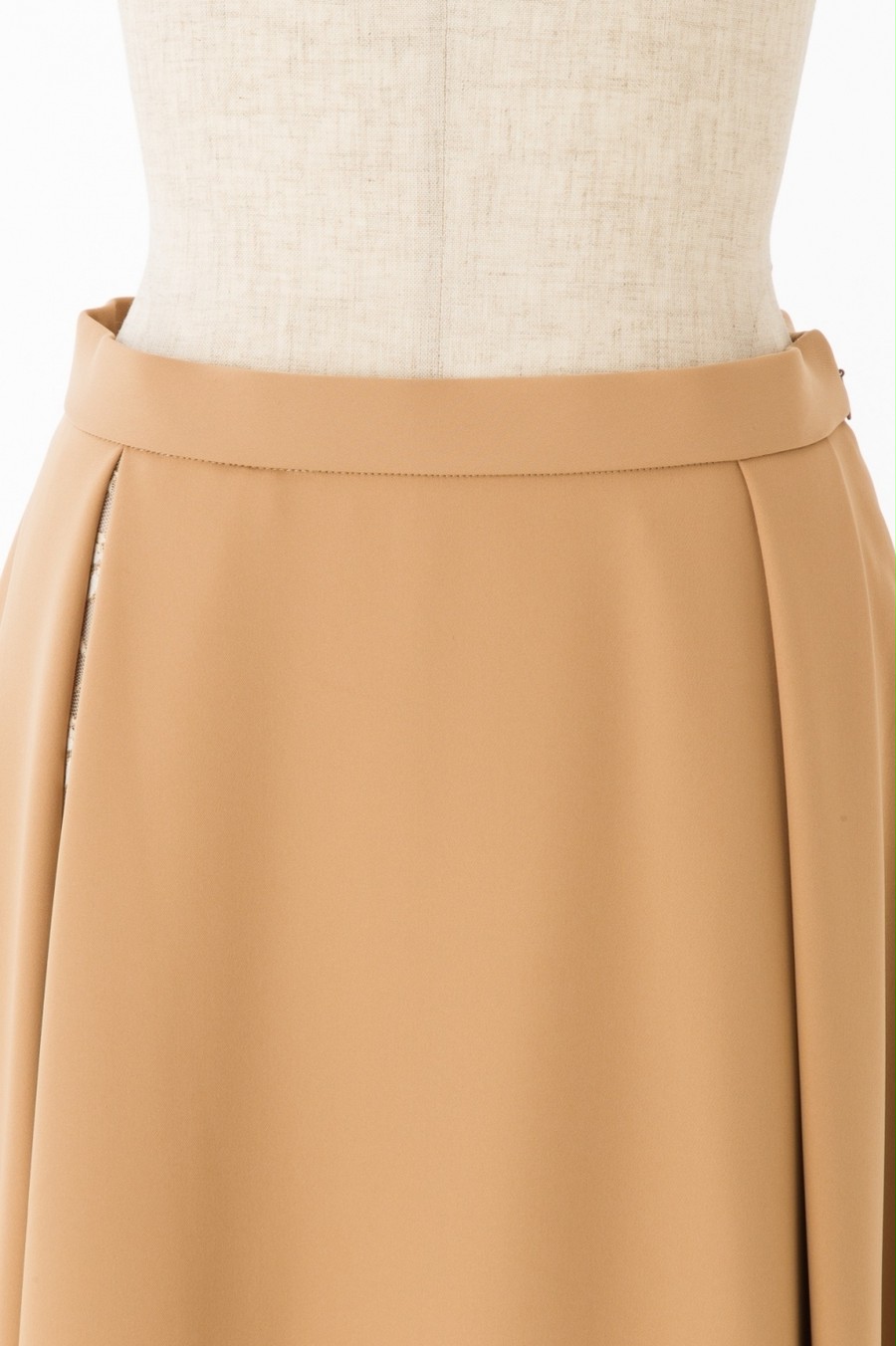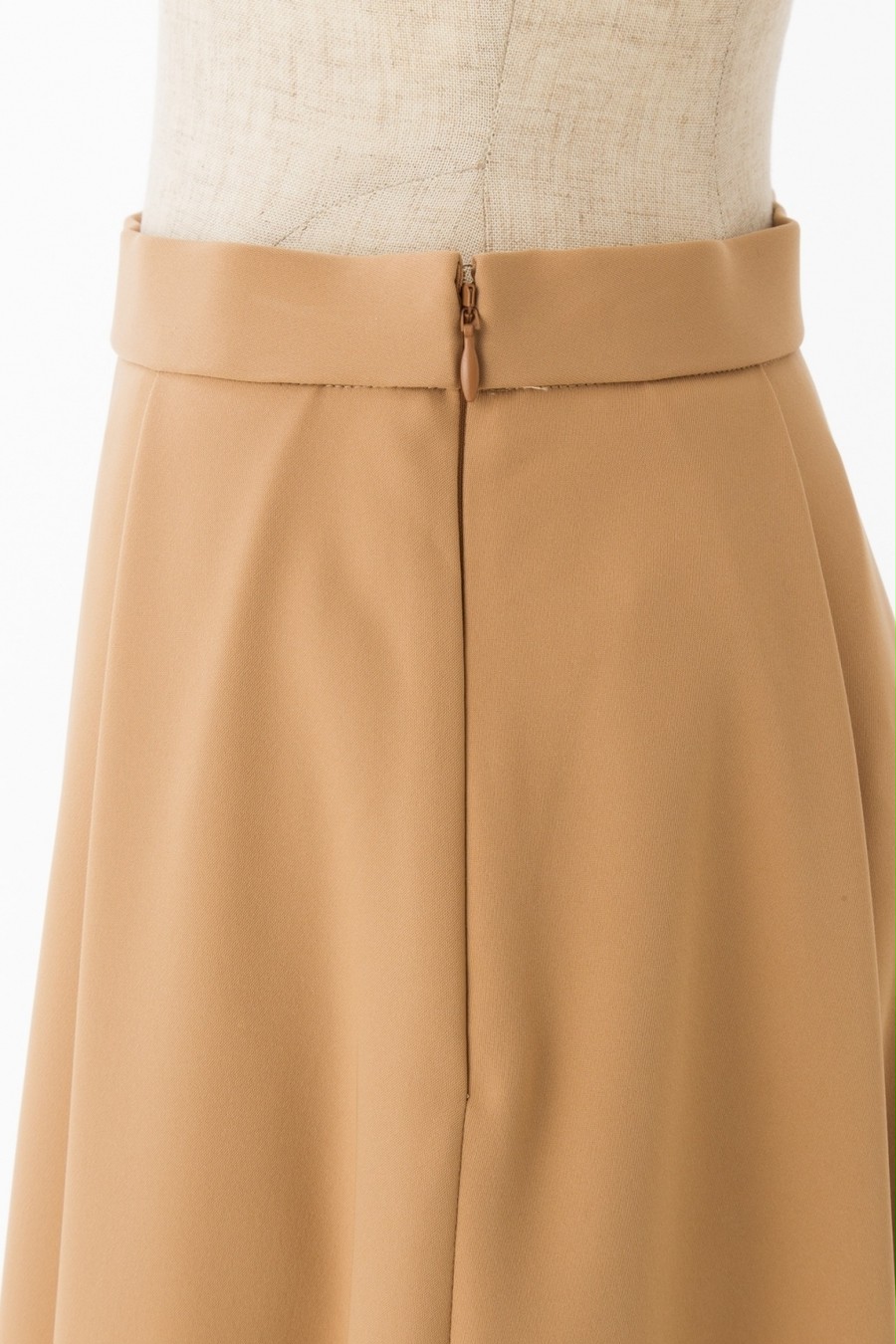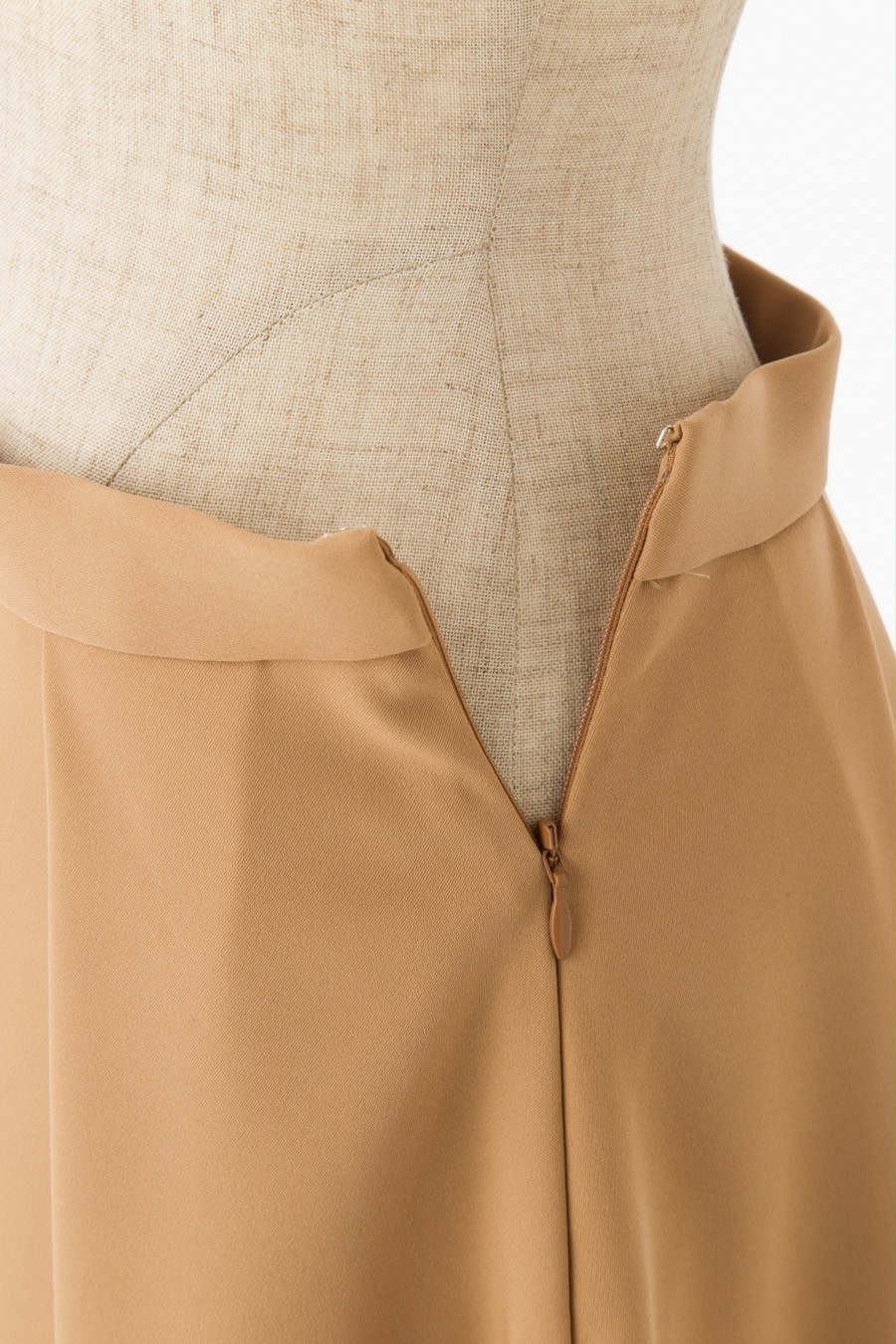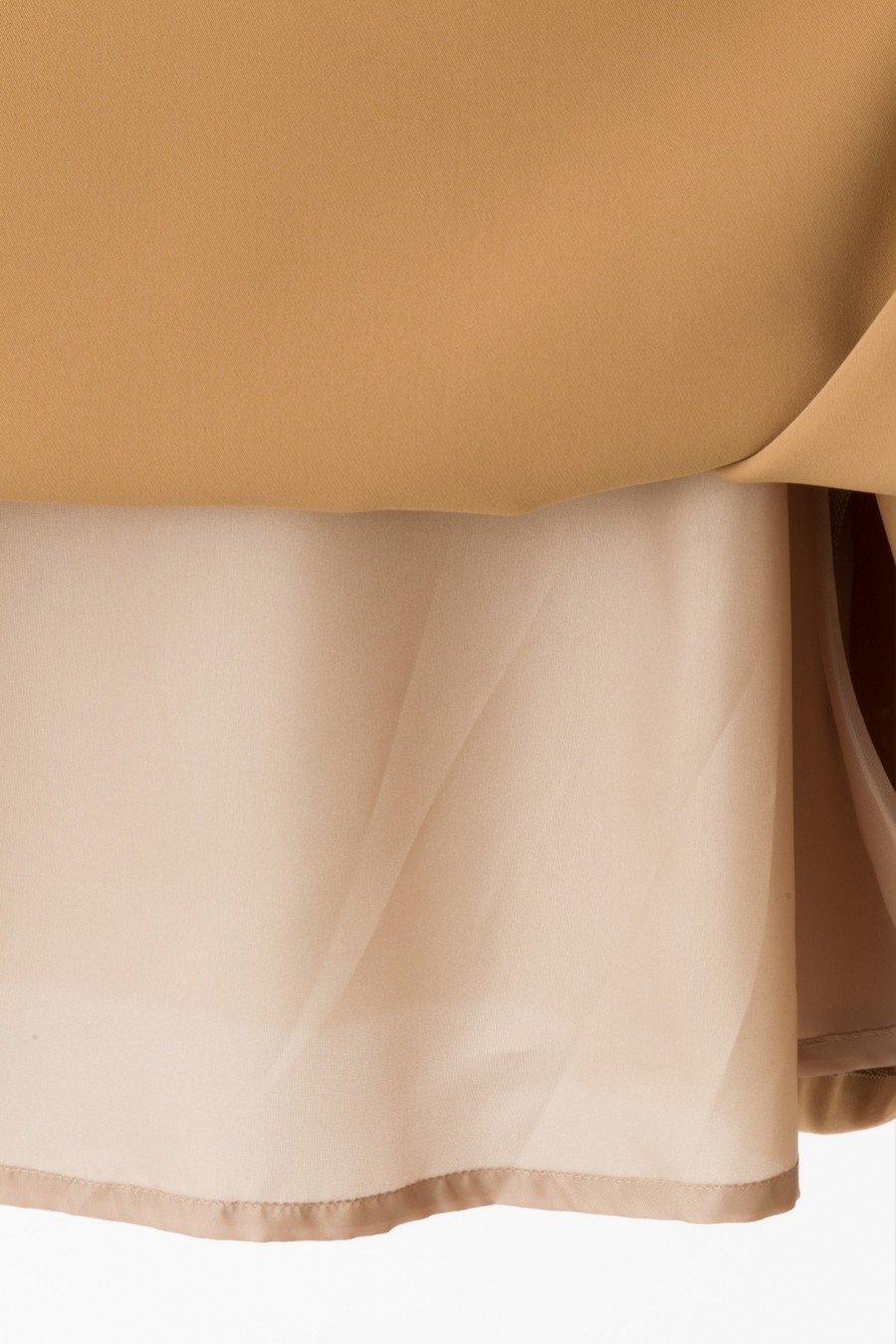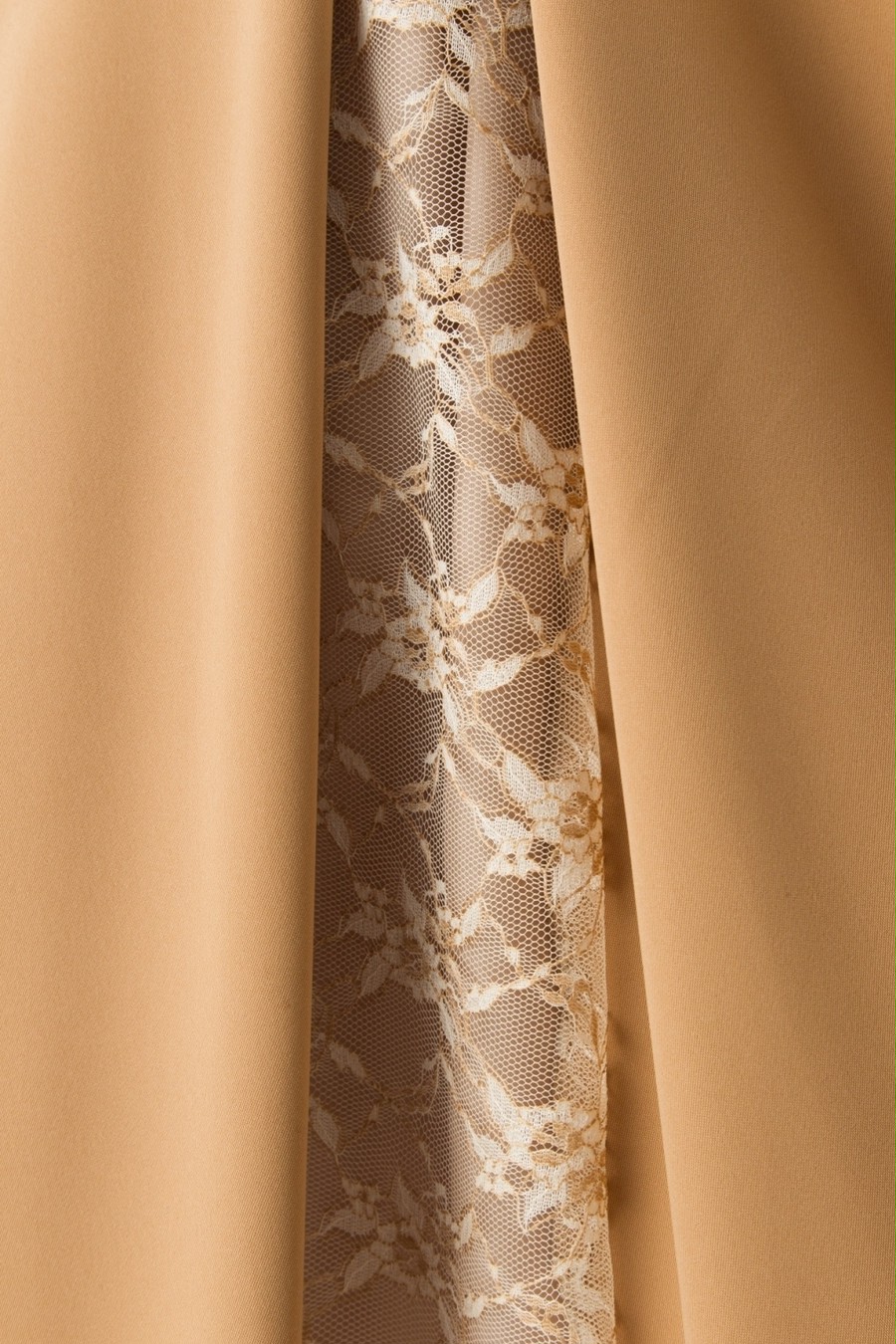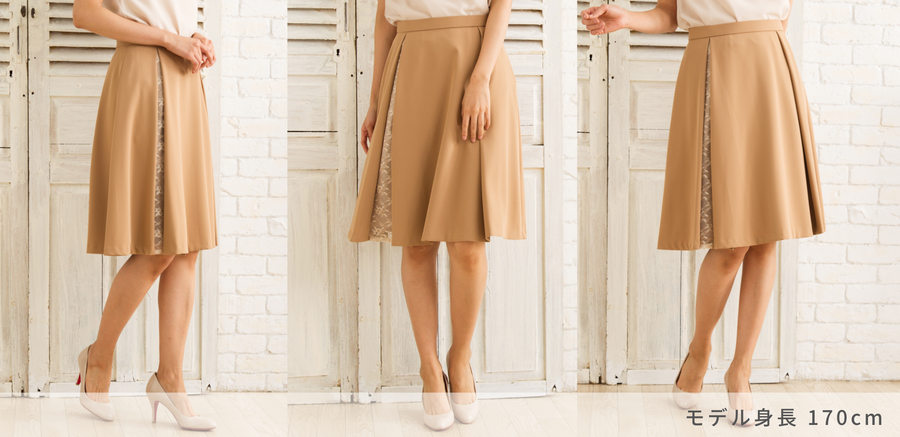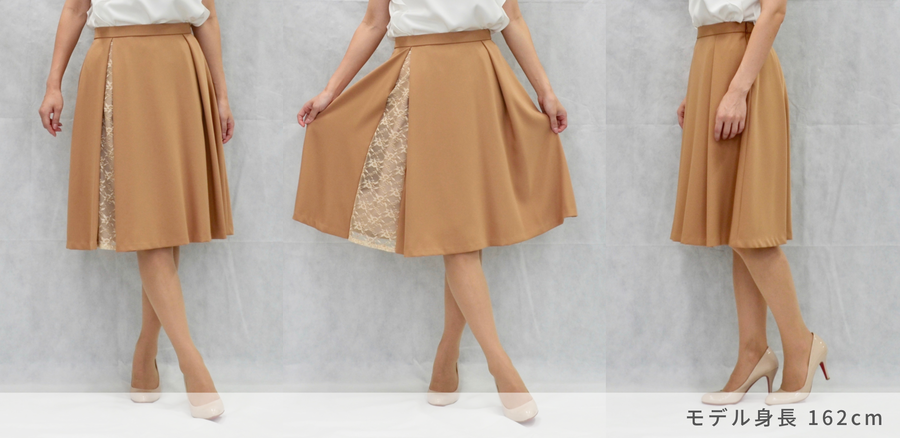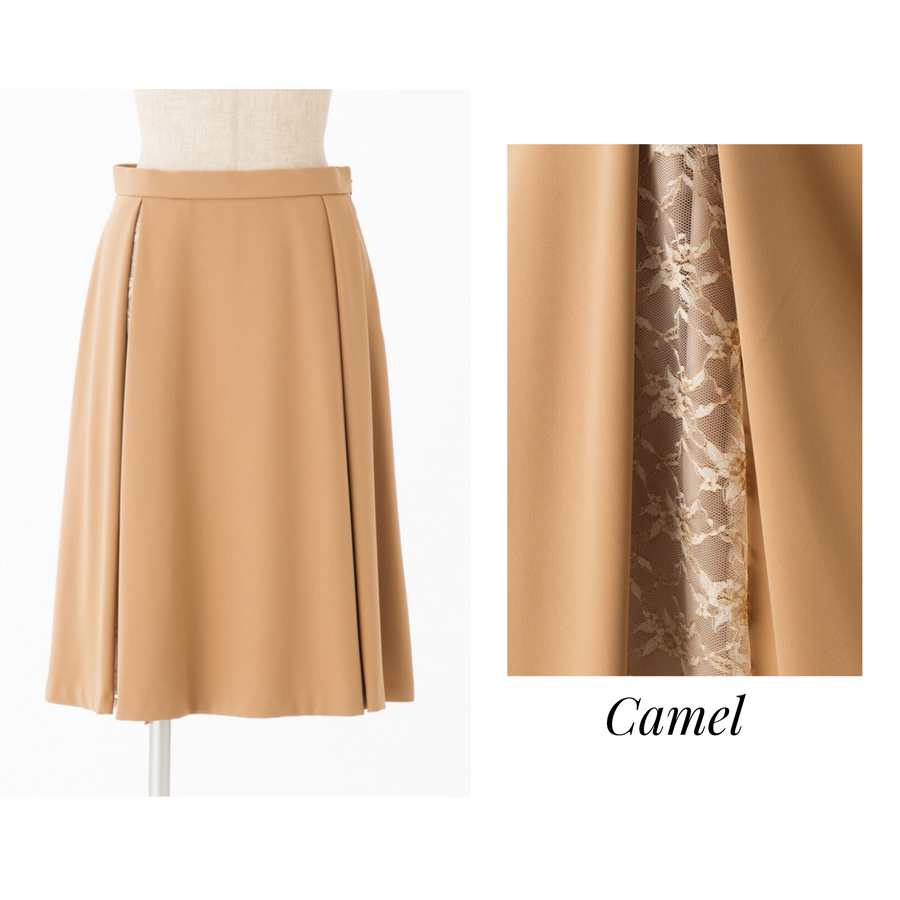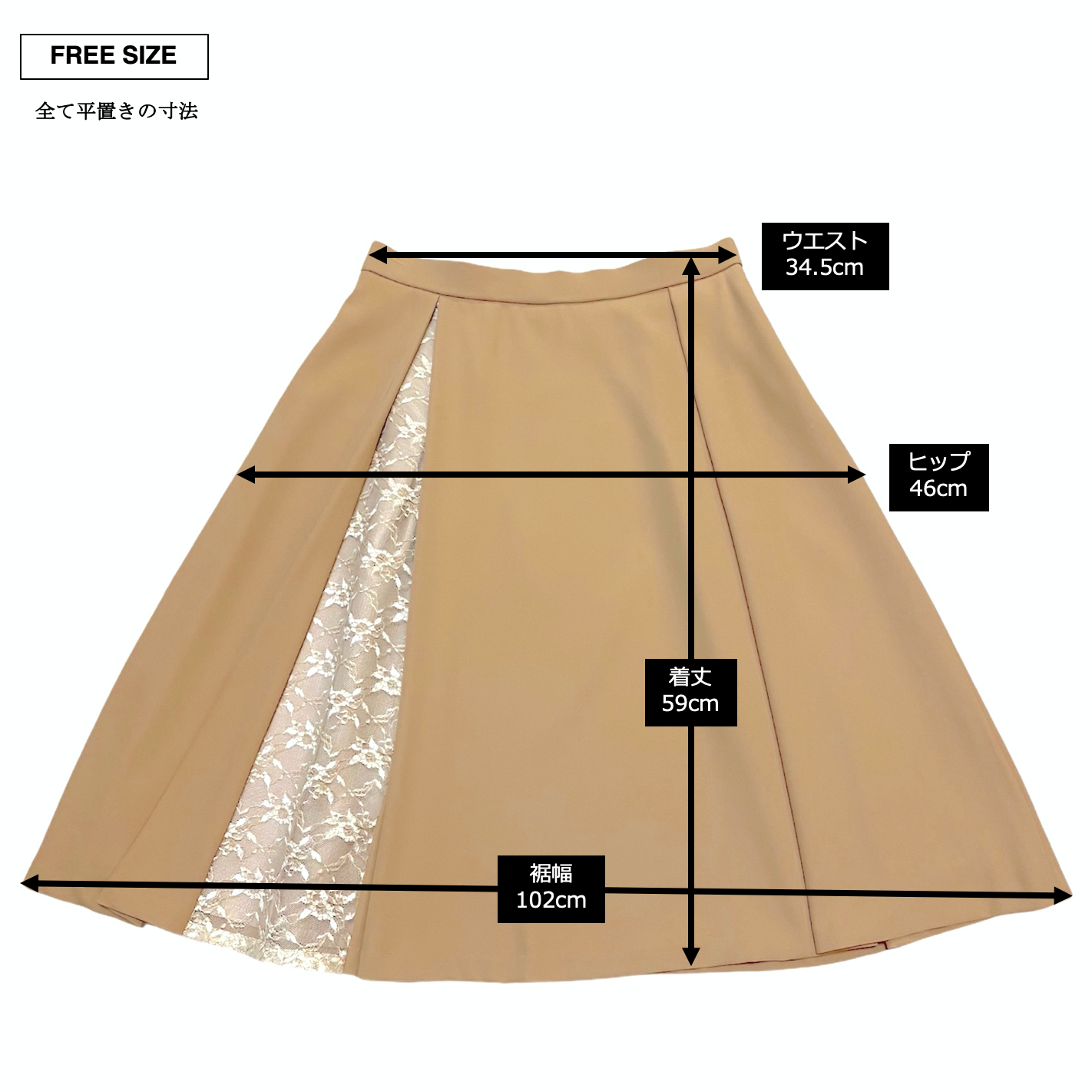 【Product Name】Classic Side Lace Flared Skirt
【Color】CAMEL
【Fabric】100% Made in Japan
【Manufactured Country】Made in Japan
【Fabric Care】Home washable
【Material】Polyester 100%
【Size】FREE SIZE
Length 59cm
Waist 34.5cm
Hip 46cm
Hem Width 102cm 

【Skirt Fabric】
Lining: With lining
Thickness of fabric: Relatively Thick
See-throughness: Non-see-through
Stretch: Slightly-stretchy
Material: Polyester 100%

【Product Details】
☑︎Classical A-line flared skirt refined with a one side lace slit accent.
☑︎Versatile and classy design suitable for office and formal occasions.
☑︎Covers thighs and hips well and makes your legs look beautiful.
☑︎Rich design with plenty of gather creating an endlessly smooth and classic look.
☑︎Hidden side zipper with hook-and-eye closure. Lined.
☑︎Wrinkle-resistant fabric with smooth and thick texture.
☑︎Made in Japan from fabric to production.
Reviews

(20)

Shipping method / fee

Payment method