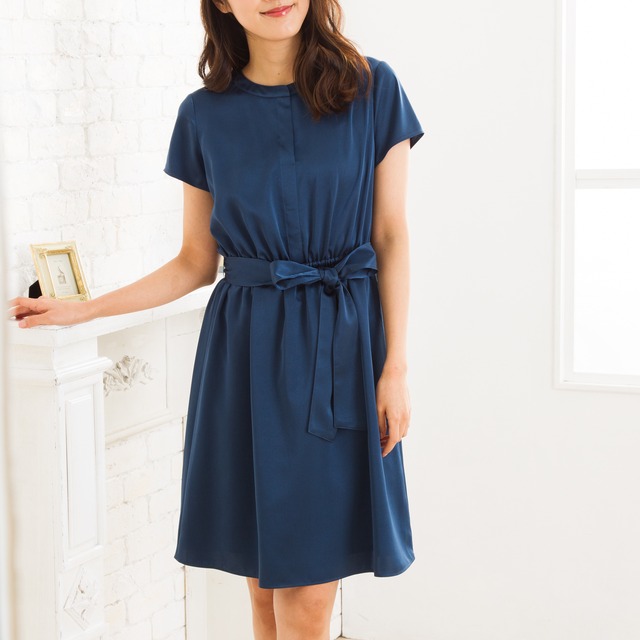 上品サテンワンピース【コバルトブルー】
*Earliest delivery date is 12/14(Wed) (may require more days depending on delivery address).
Japan domestic shipping fees for purchases over ¥10,000 will be free.
Shipping fee is not included. More information.
【商品詳細】
デザインについて
◎エレガントな雰囲気の上品サテンワンピース
◎ゆとりのある袖に設計されているので二の腕の着痩せ効果抜群です
◎ウエストゴムでリラックスした着心地
◎Aラインの美しいシルエット
◎ウエストリボンは取り外し可能
◎一枚でさらっと着れて、シワになりにくく、旅行先などでもお手入れが簡単!
◎光沢感のあるワンピースはシンプルでありながら華やかさがあり、カジュアルにちょっとしたお出かけから、ホテルランチなどフォーマルなオケージョンにもお使いいただけます。

機能性について
◎ご自宅でお洗濯可能
◎ウエストや太もものボディラインを拾わず、少し高めのウエストラインで着痩せ効果抜群
◎ウエストはゴムを使用。ストレスフリーで着こなしていただけます
◎裏地ありで透ける心配ありません。一枚で快適にご着用いただけます

生地について
◎高級感のある滑らかでツヤ感のある生地
◎上質で安心・高品質な日本製の丁寧な縫製
◎生産国:日本
◎原産国:日本

【商品名】上品サテンワンピース
【カラー】コバルトブルー
【生産国】日本製100%
【生地原産国】日本
【機能】ホームクリーニング可能
【素材】ポリエステル100%
【サイズ】フリーサイズ

【サイズ詳細】
着丈 95cm
肩幅 37cm 
バスト 47cm 
ウエスト 32cm(最大 42cmまでウエストゴムが伸びます) 
ヒップ 52cm 
裾幅  67cm 
袖丈 15cm 
裄丈 34cm

【素材】
裏地:あり
生地の厚さ:普通
透け感:なし
伸縮性:なし
素材:ポリエステル 100%

❤︎❤︎❤︎❤︎❤︎❤︎❤︎❤︎❤︎❤︎❤︎❤︎❤︎❤︎❤︎❤︎❤︎❤︎❤︎❤︎❤︎❤︎❤︎❤︎
【Product Name】Elegant No-Collar Satin Dress
【Color】COBALT BLUE
【Fabric】100% Made in Japan
【Manufactured Country】Made in Japan
【Fabric Care】Home washable
【Material】Polyester 100%
【Size】FREE SIZE

【Size】
Length 95cm 
Shoulder Width 37cm 
Bust 47cm 
Waist 32cm (max. 42cm waist stretch) 
Hip 52cm 
Hem Width  67cm 
Sleeve Length 15cm 
Neck to Sleeve 34cm

【Fabric】
Lining: With lining
Thickness of fabric: Normal thickness
See-throughness: Non-see-through
Stretch: Non-stretchy
Material: Polyester 100%

【Product Details】
☑︎Made in Japan A-Line elegant no collar satin dress.
☑︎Smooth and comfortable silky texture.
☑︎Light weight Japan made fabric.
☑︎Waist elasticised and worn stress-free. High waist creates a beautifully belted silhouette.
☑︎Round neck concealed front.
☑︎Short sleeves. Self tie belt. Lined body.
Add to Like via app
【Model】170cm/ B74cm/ W60cm/ H86cm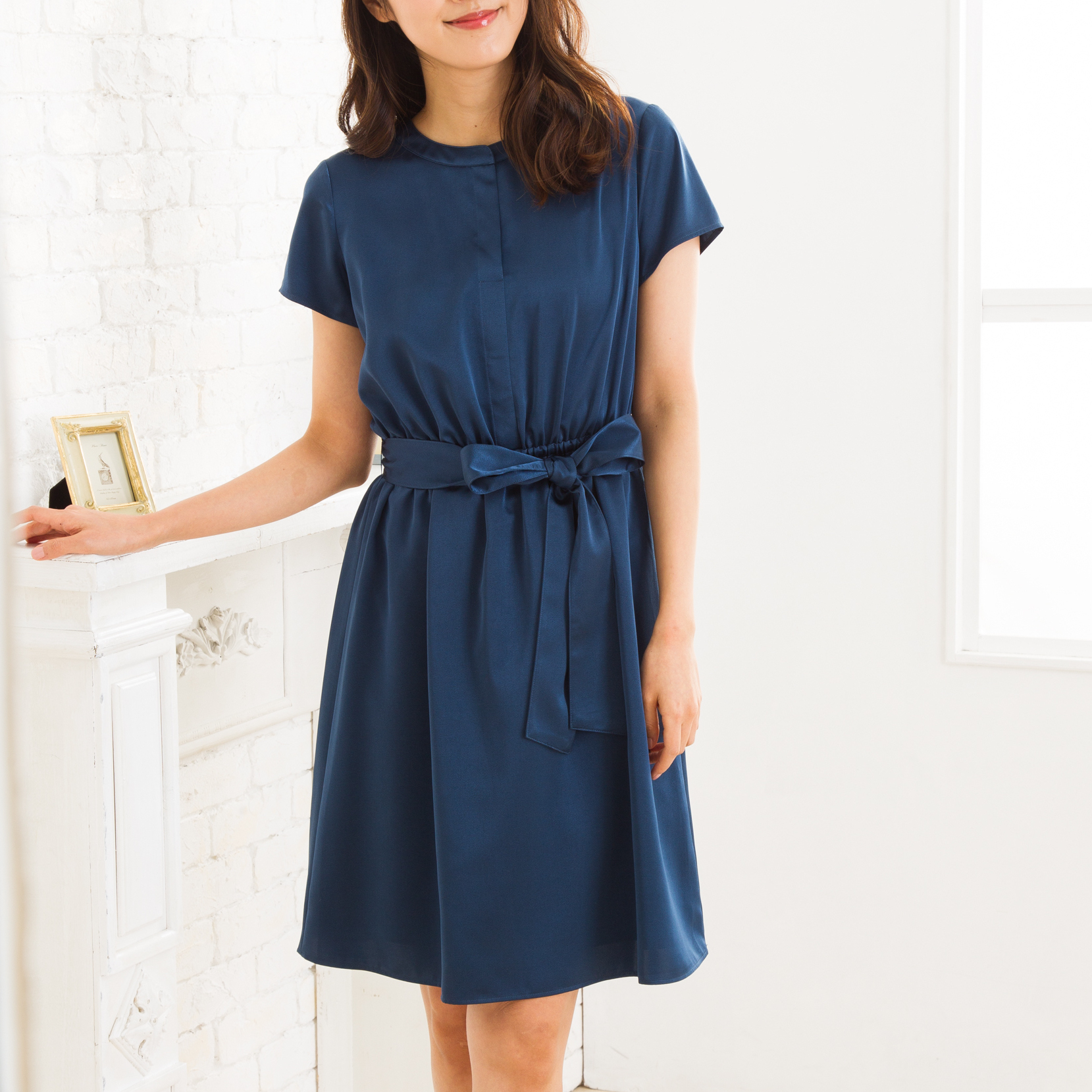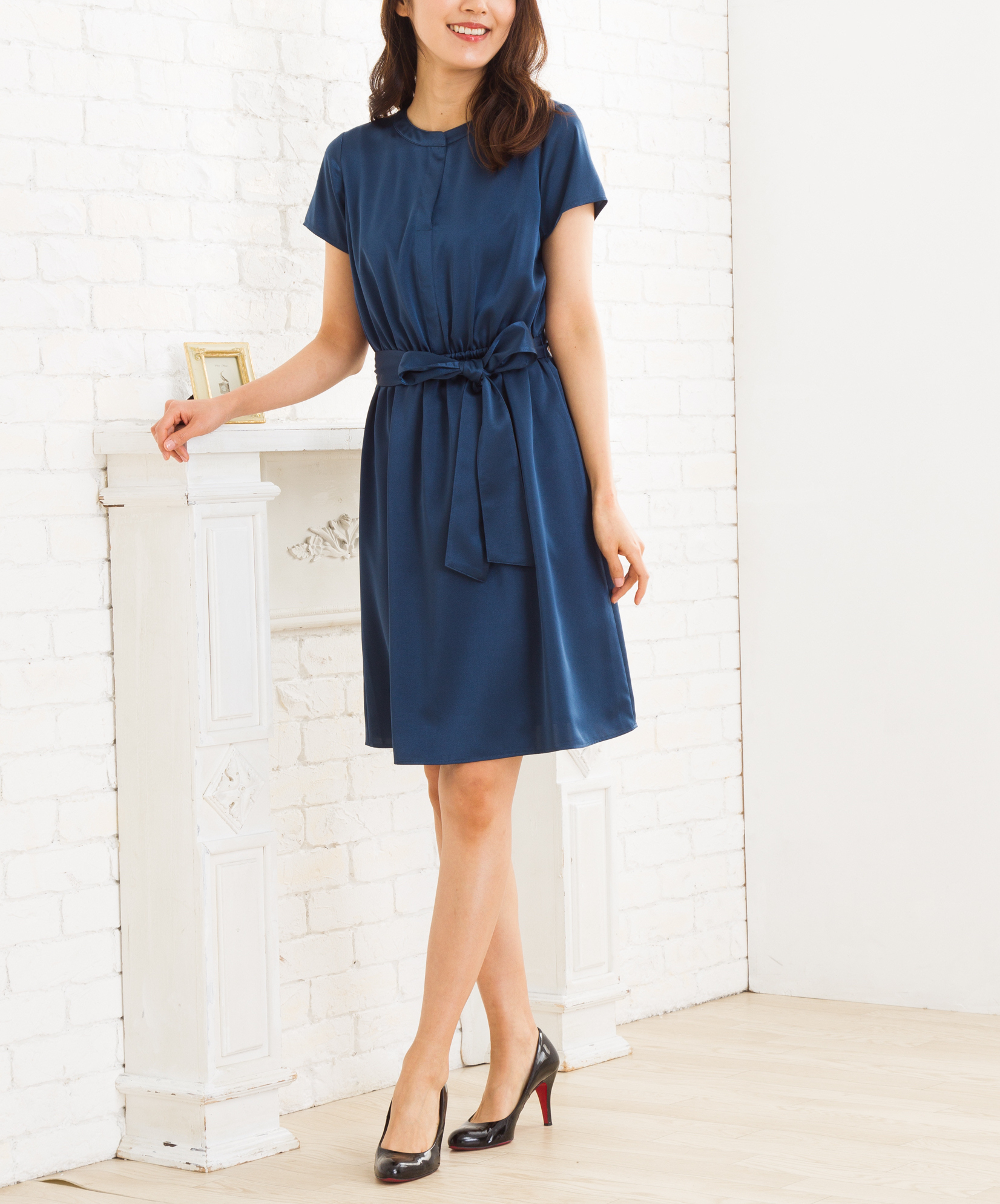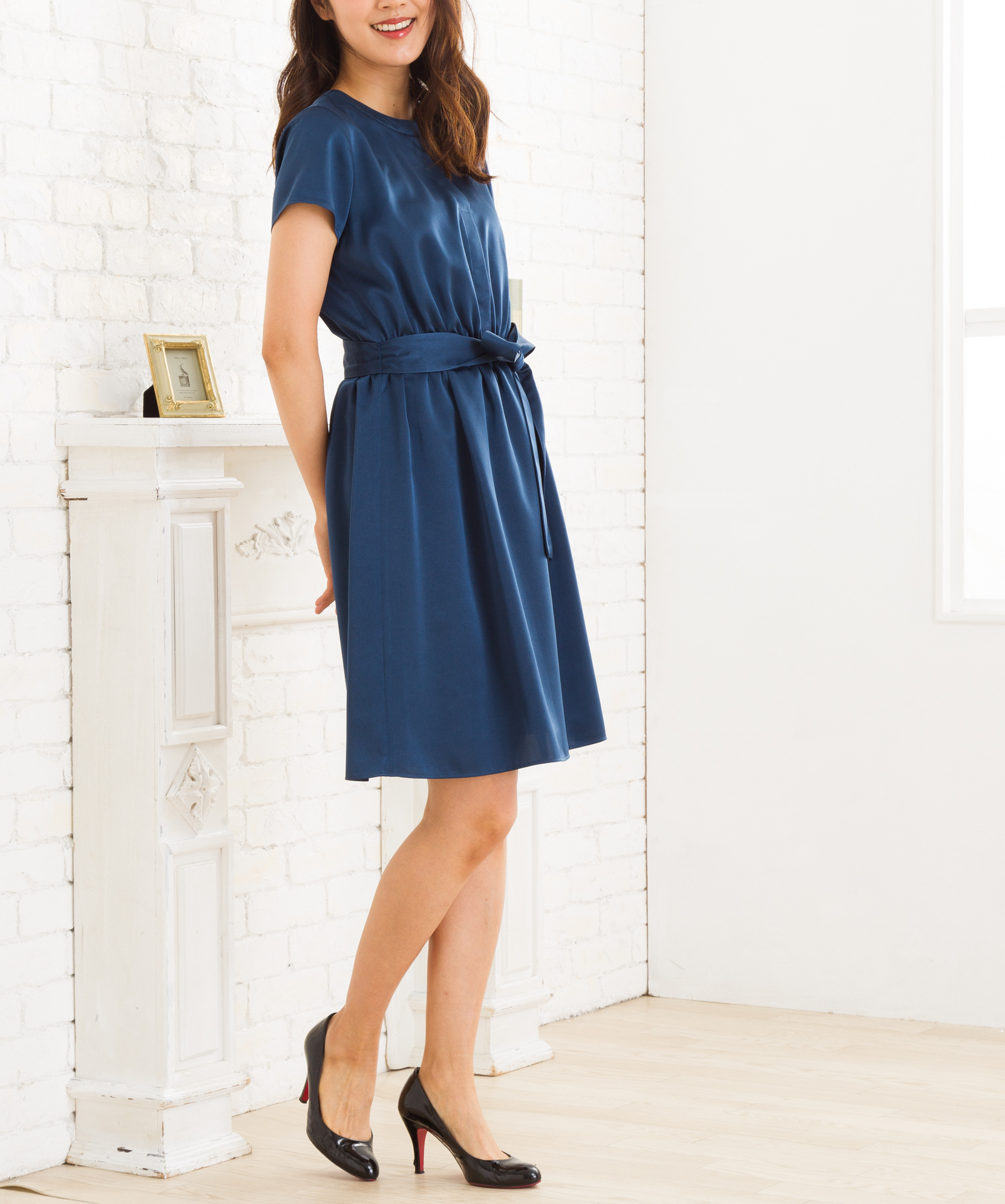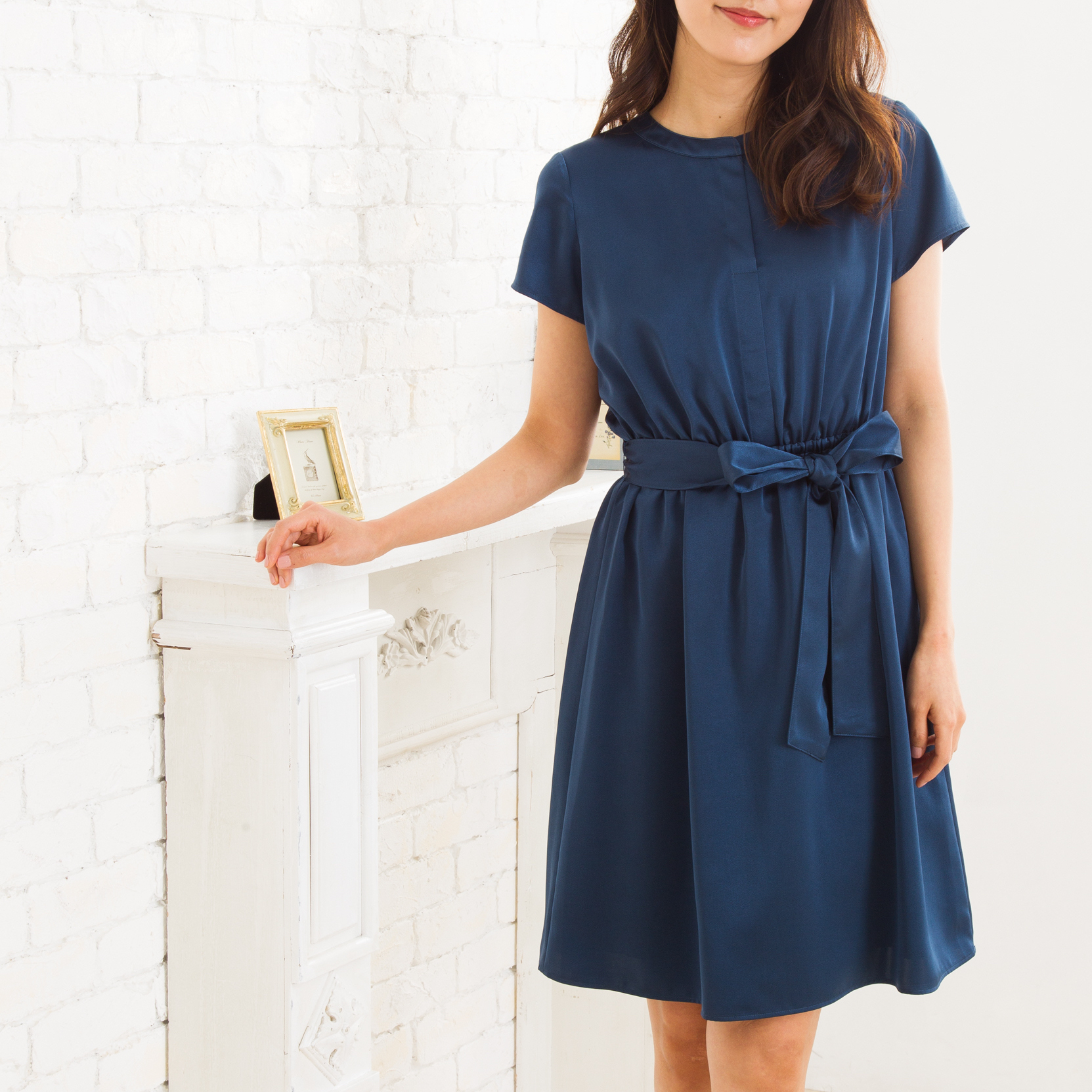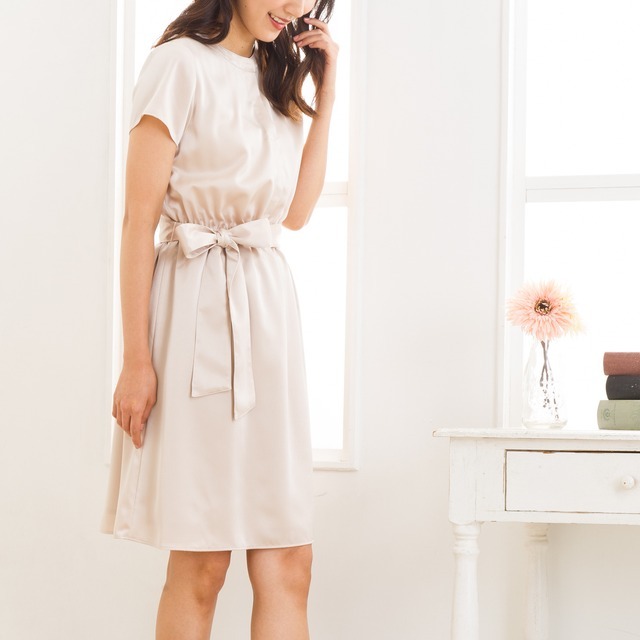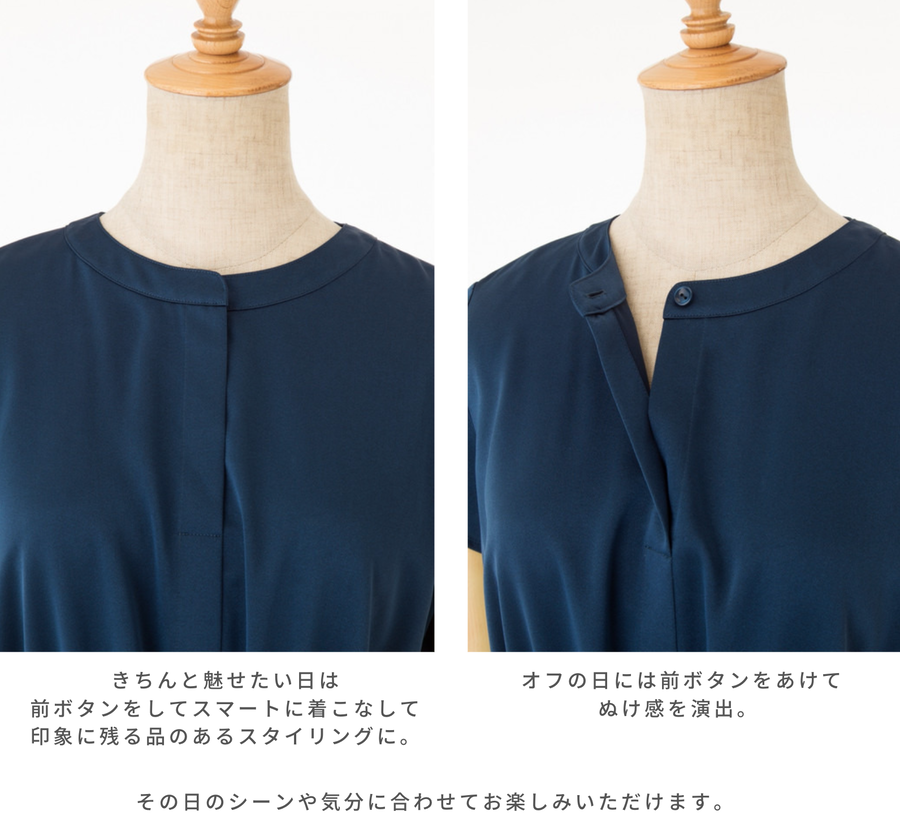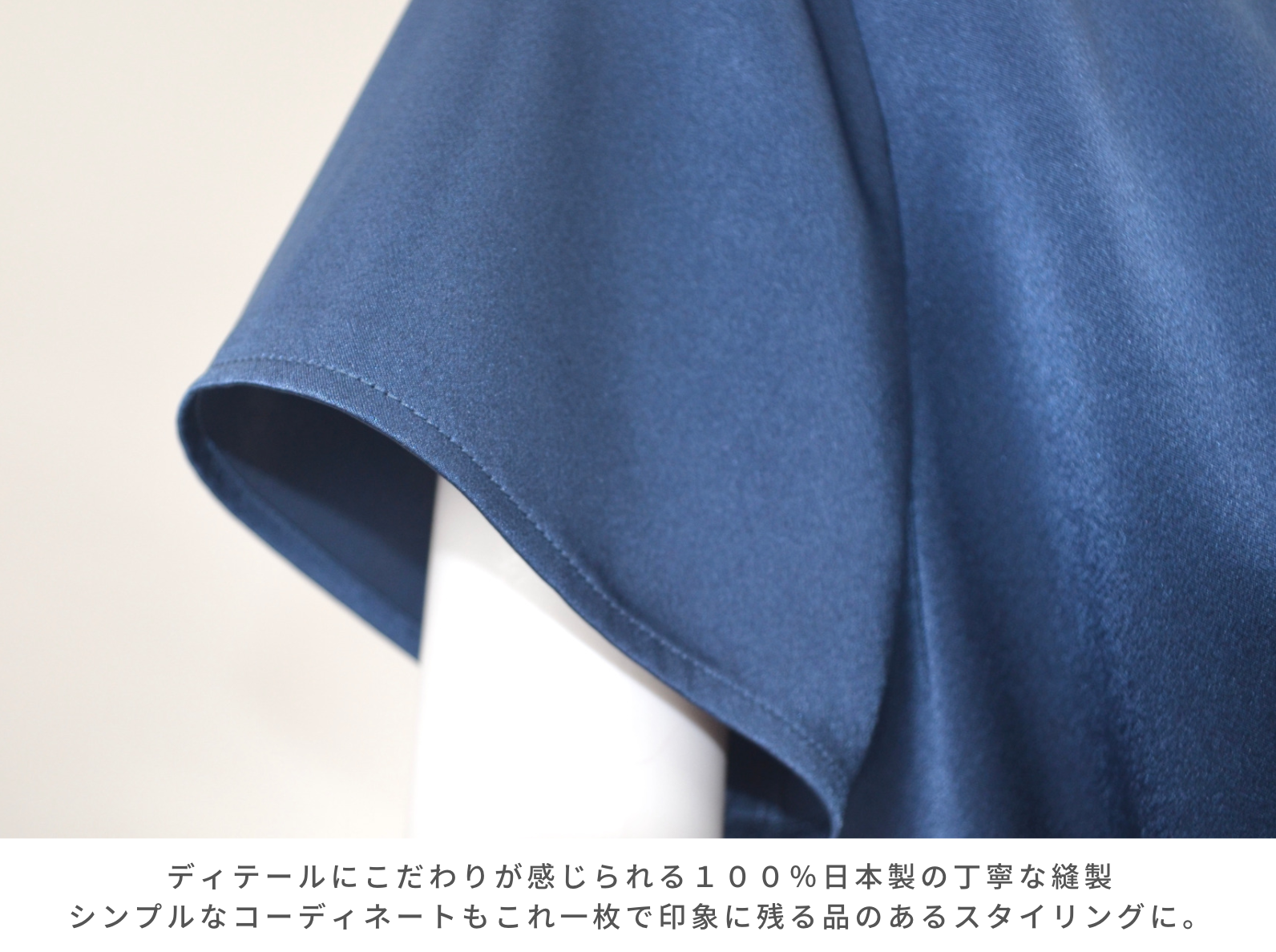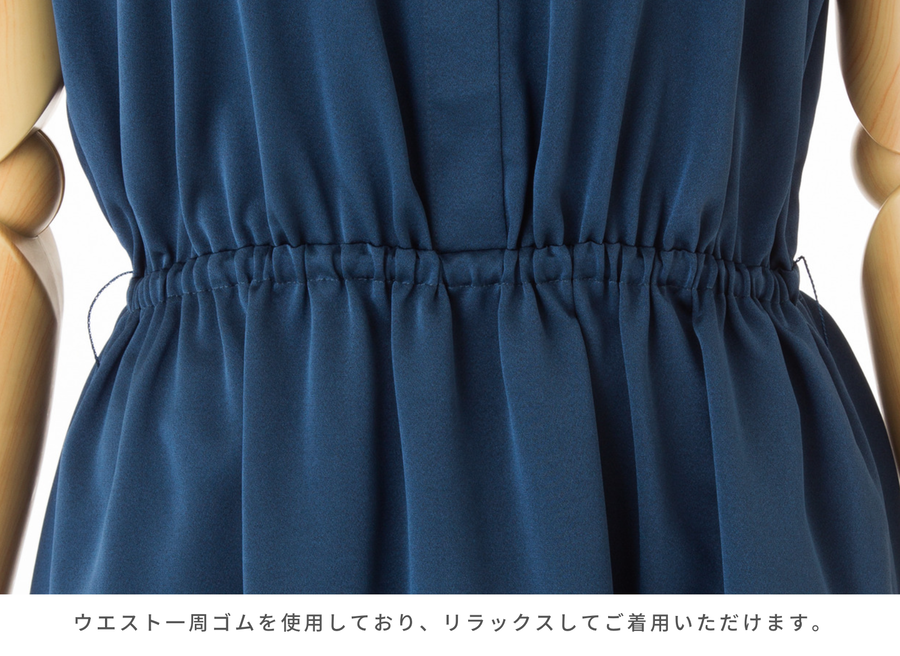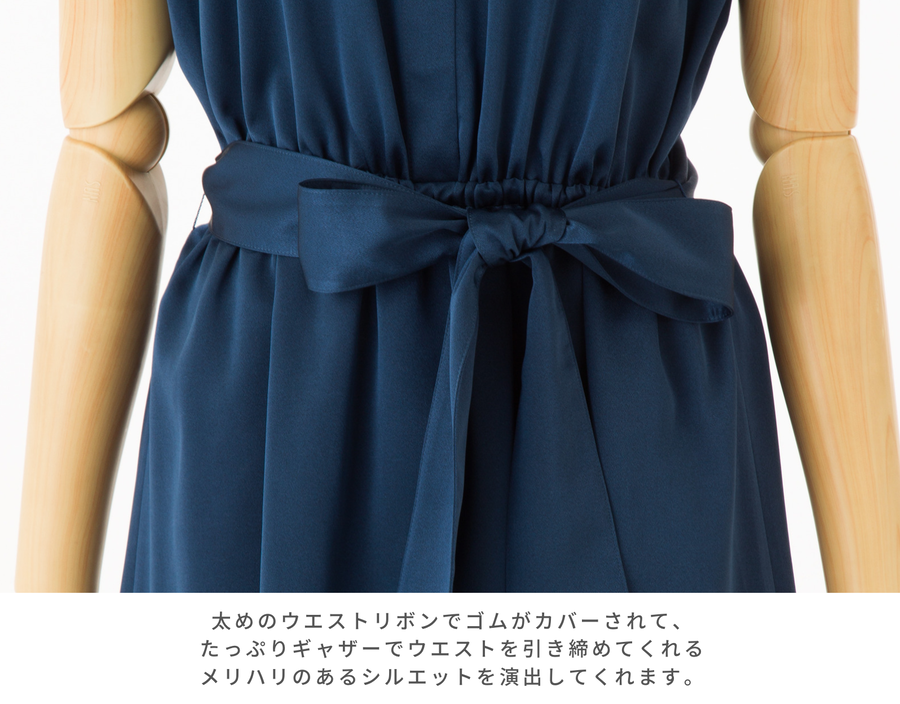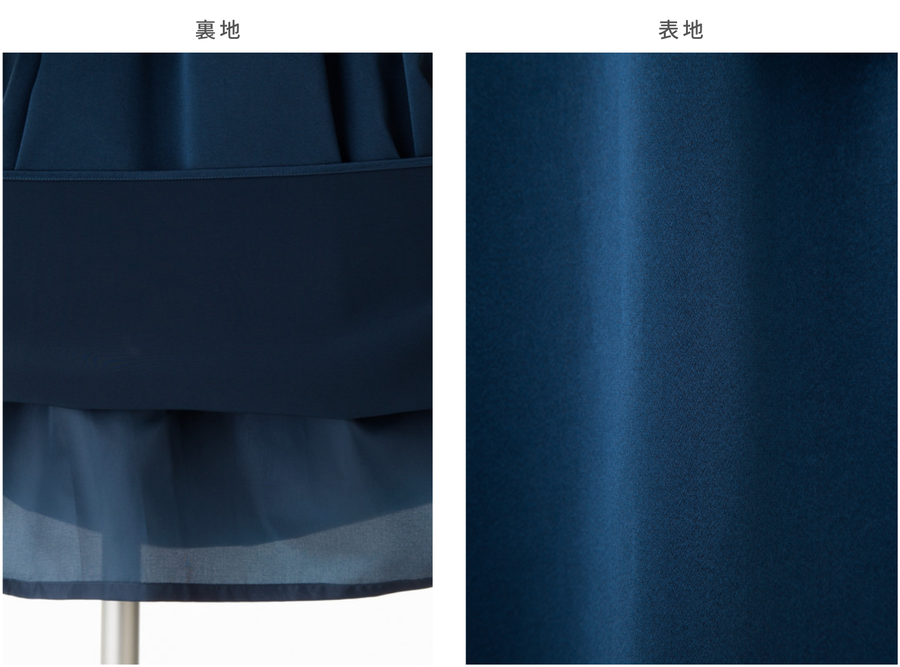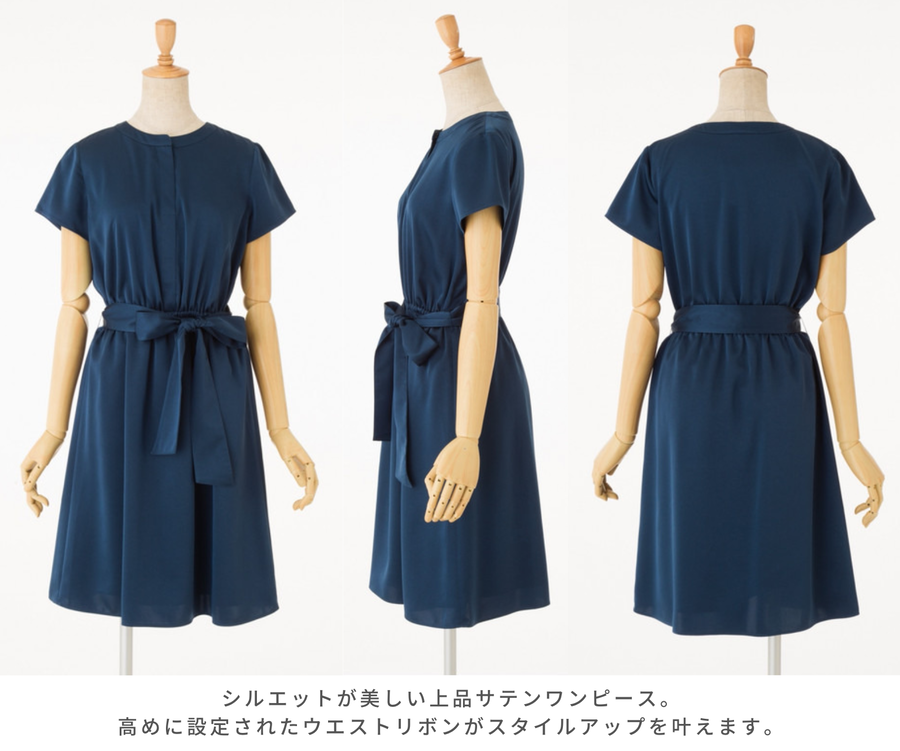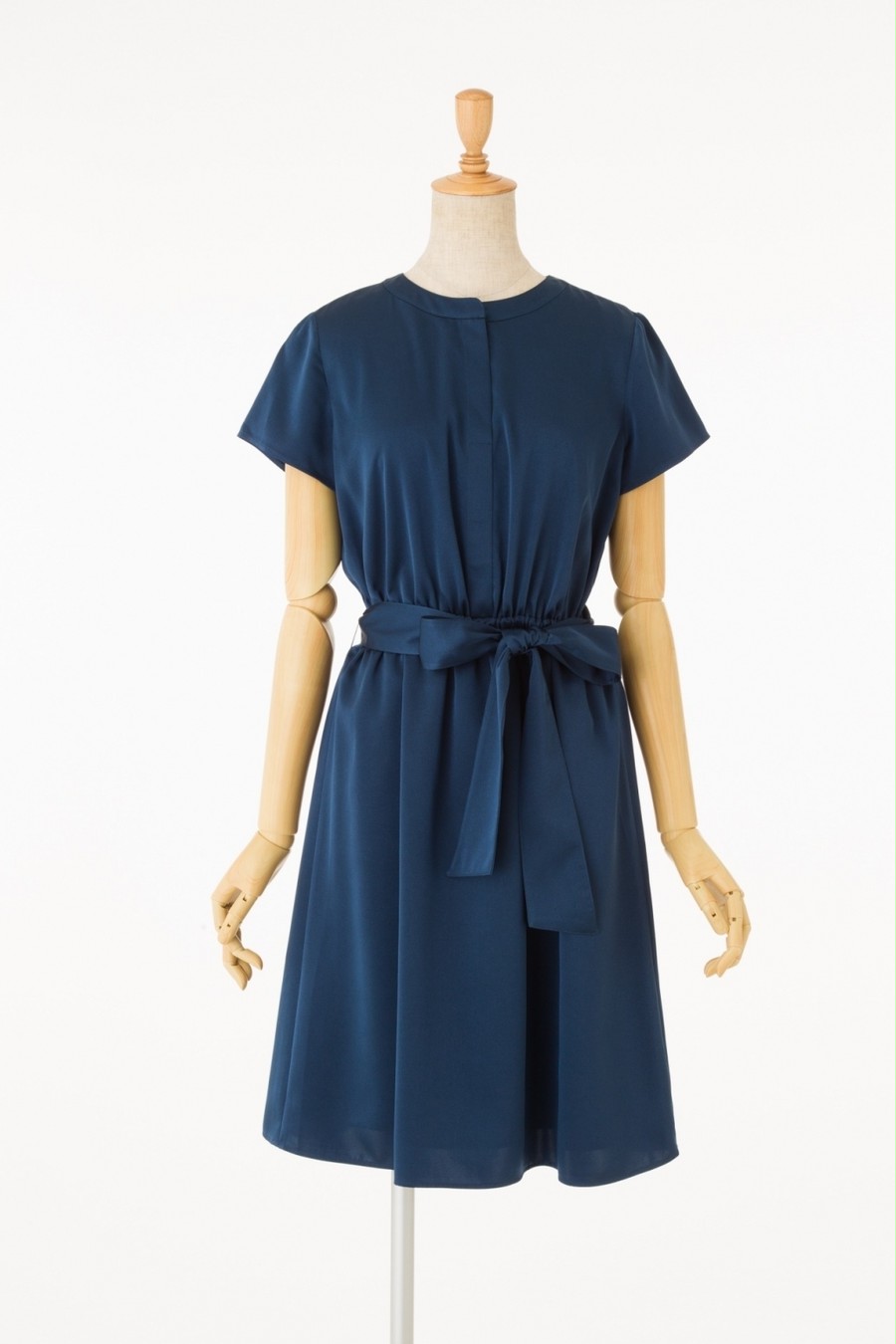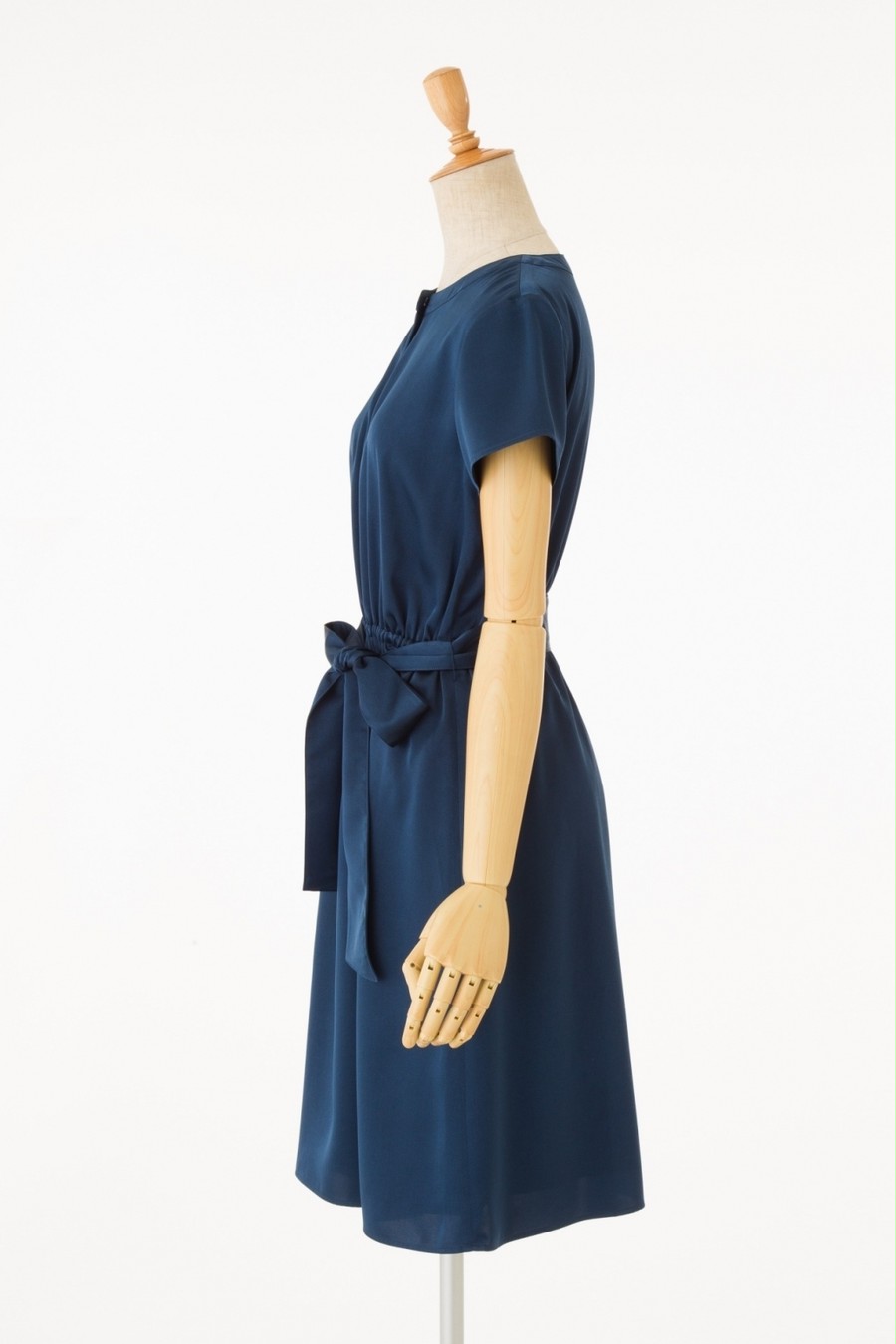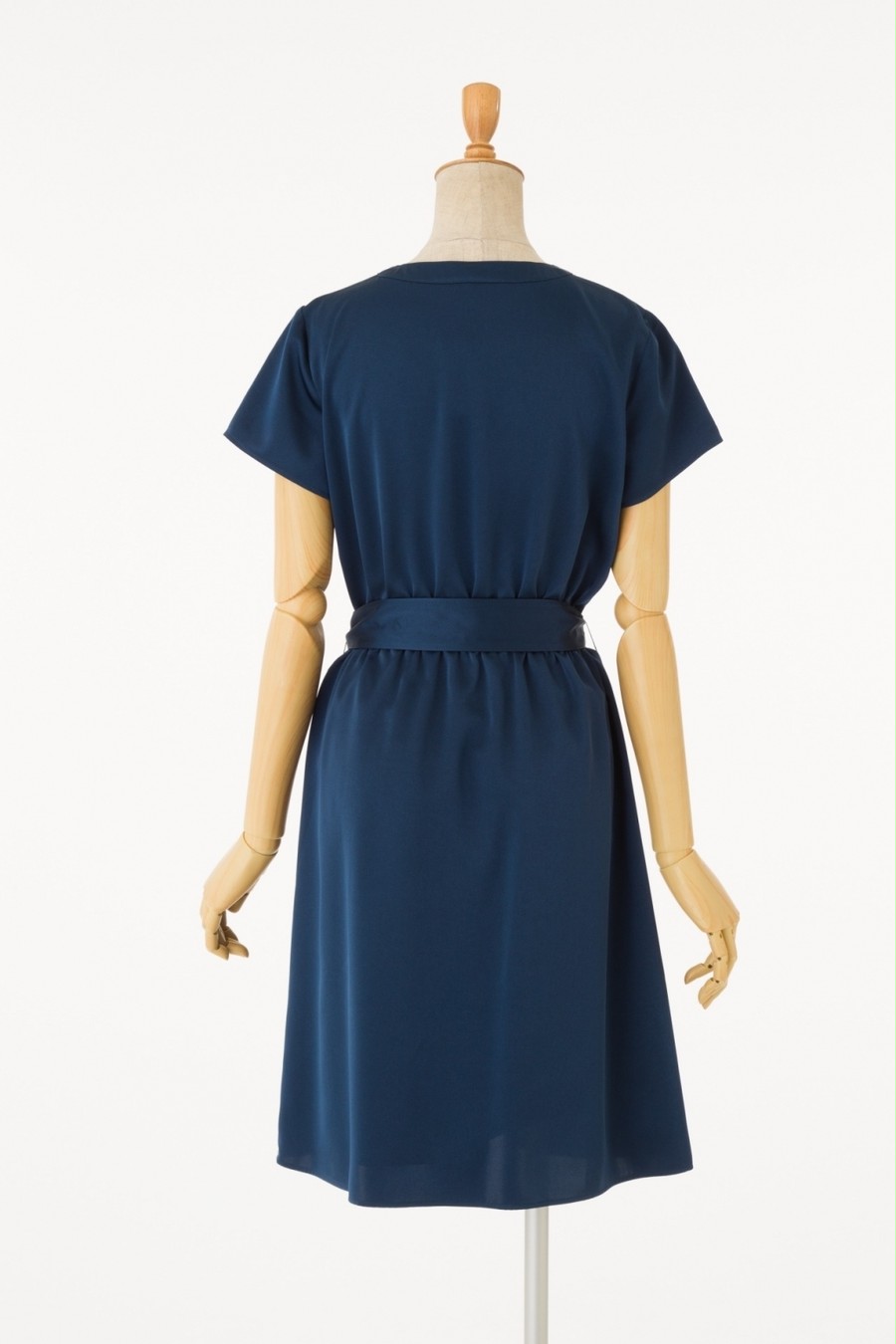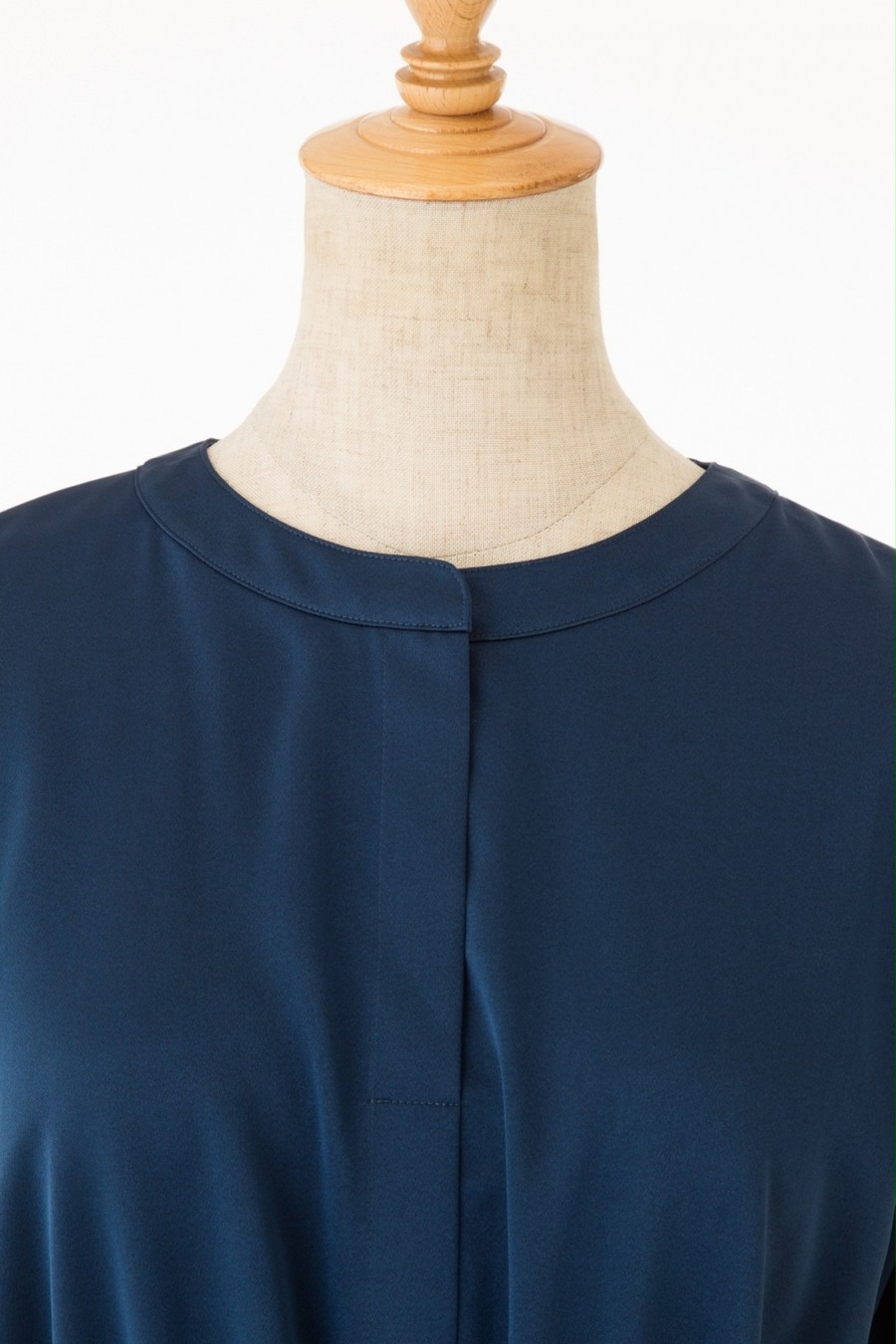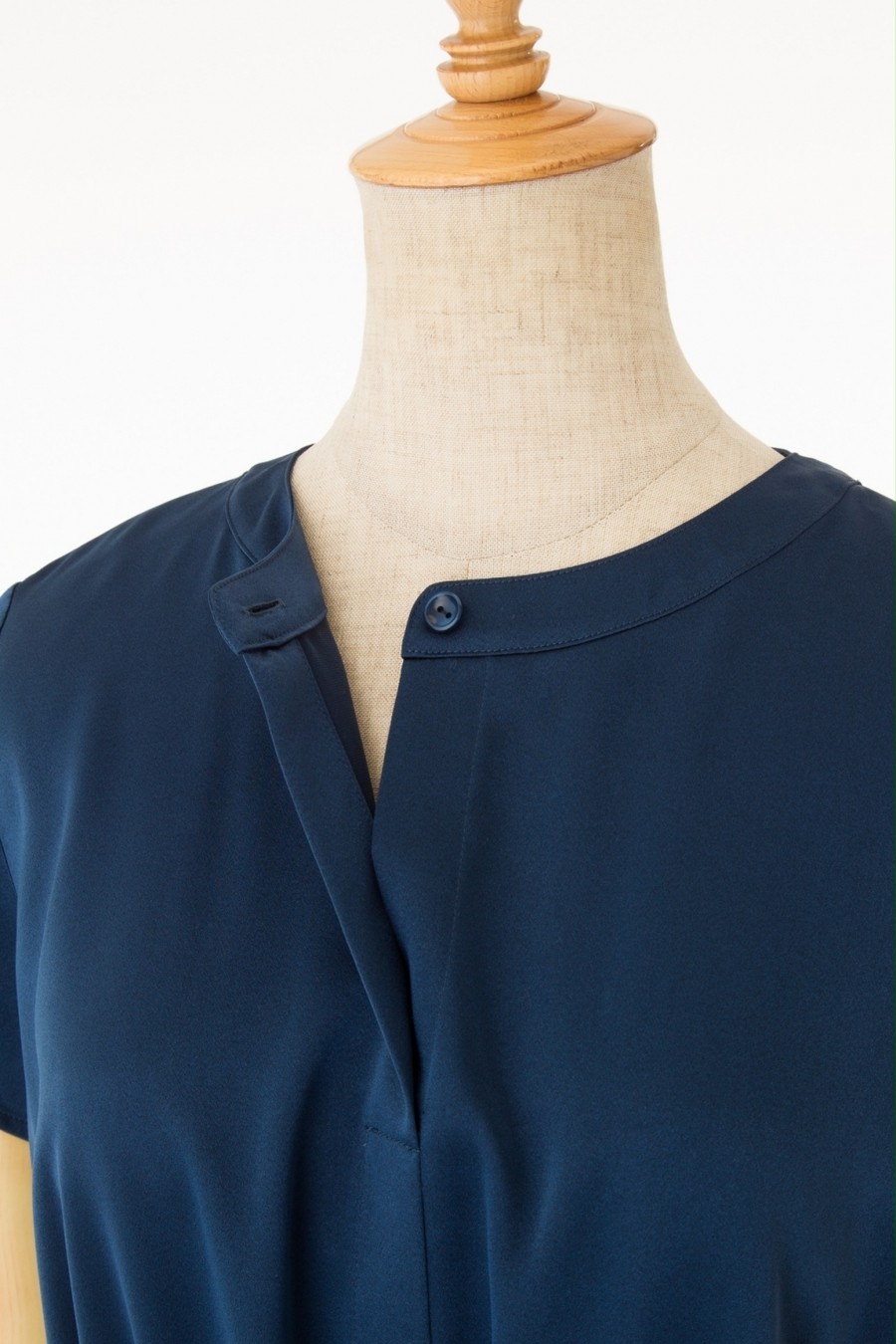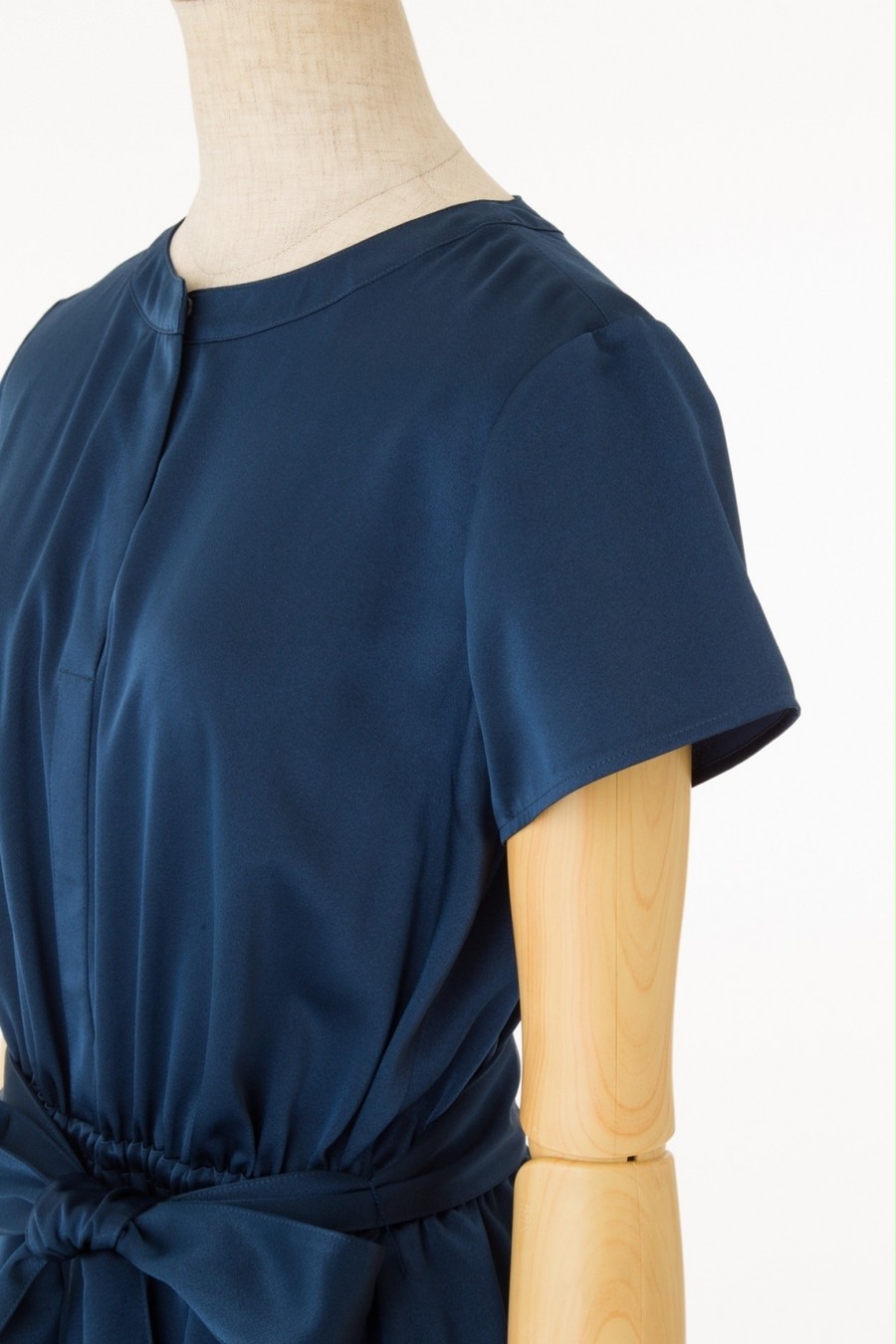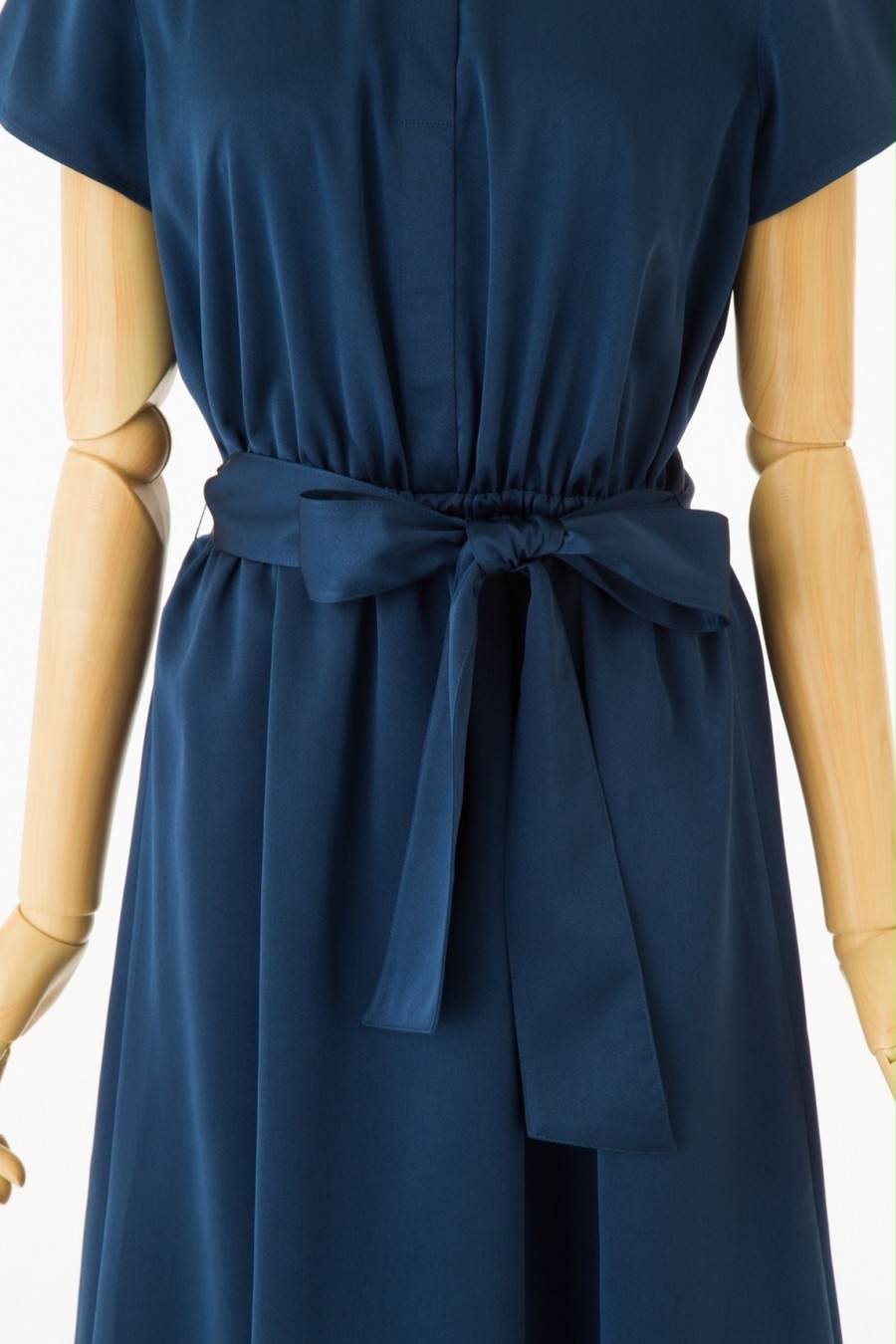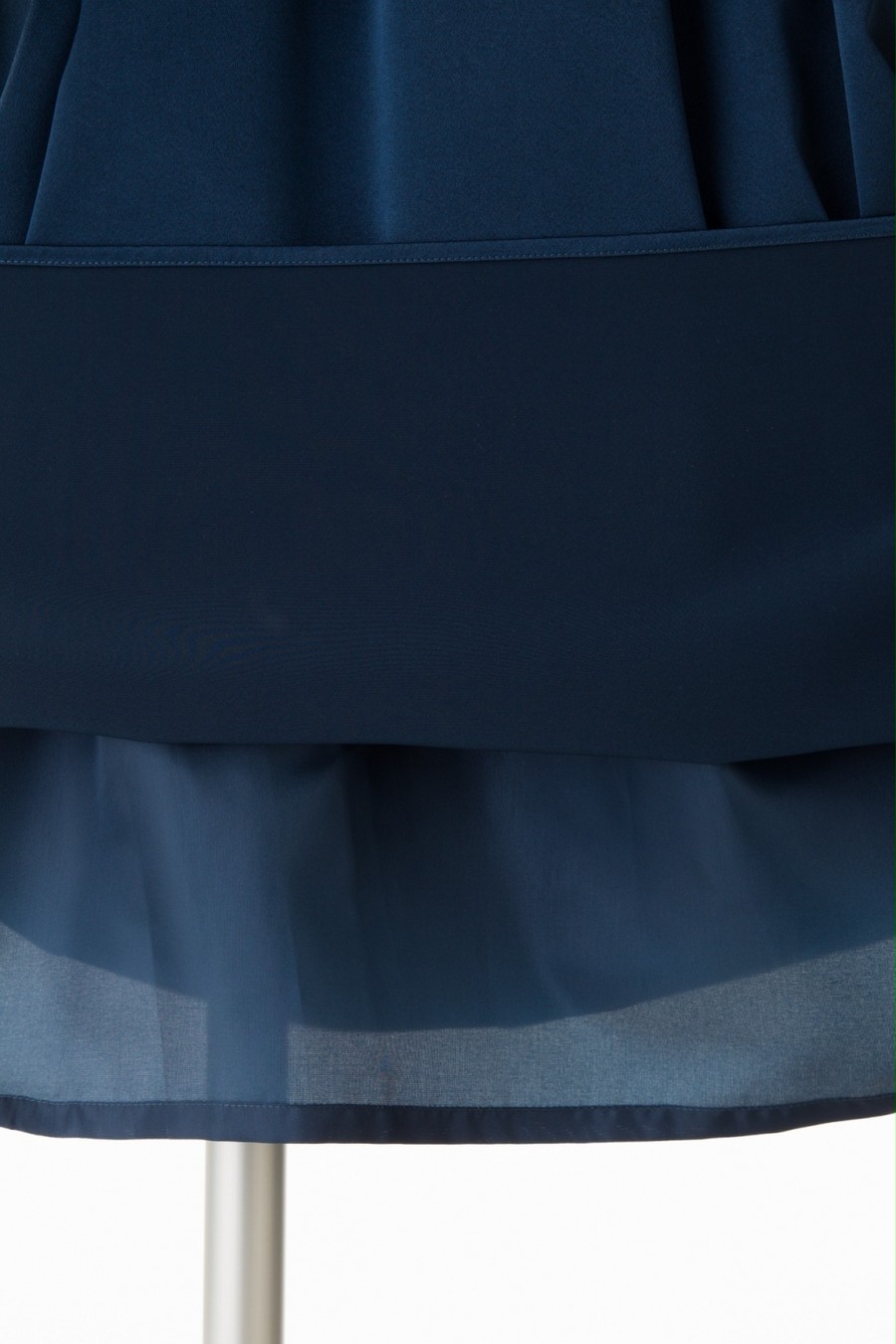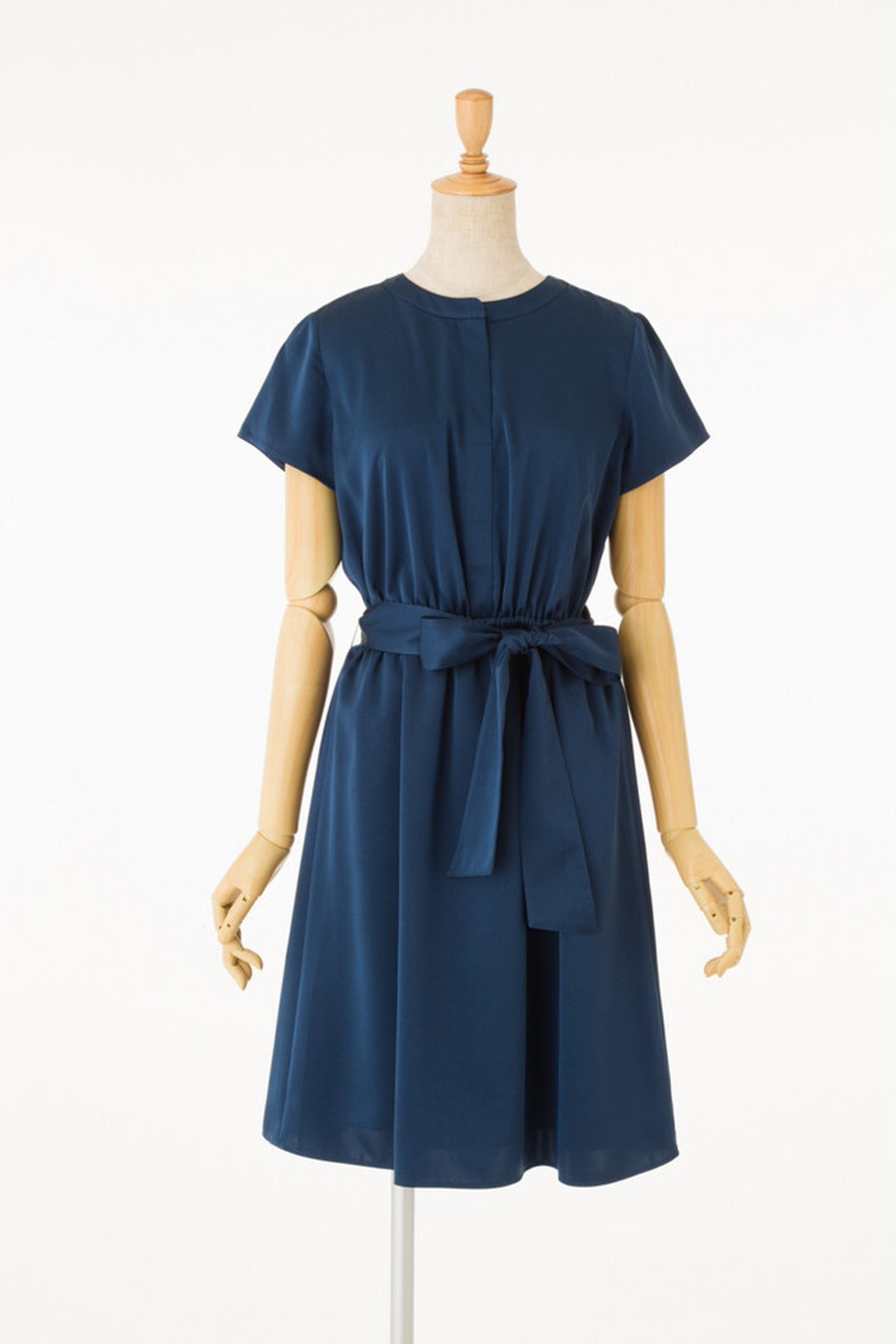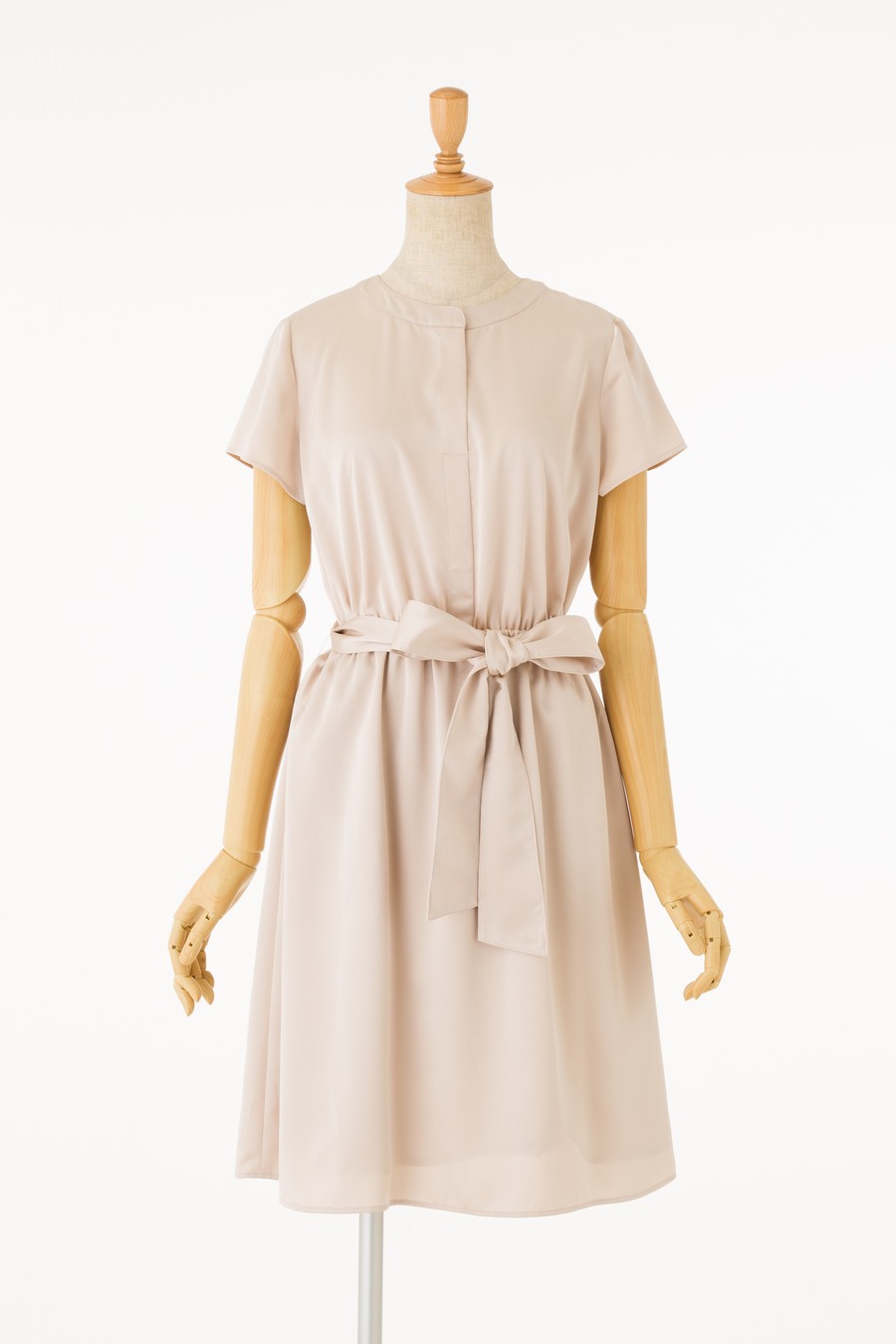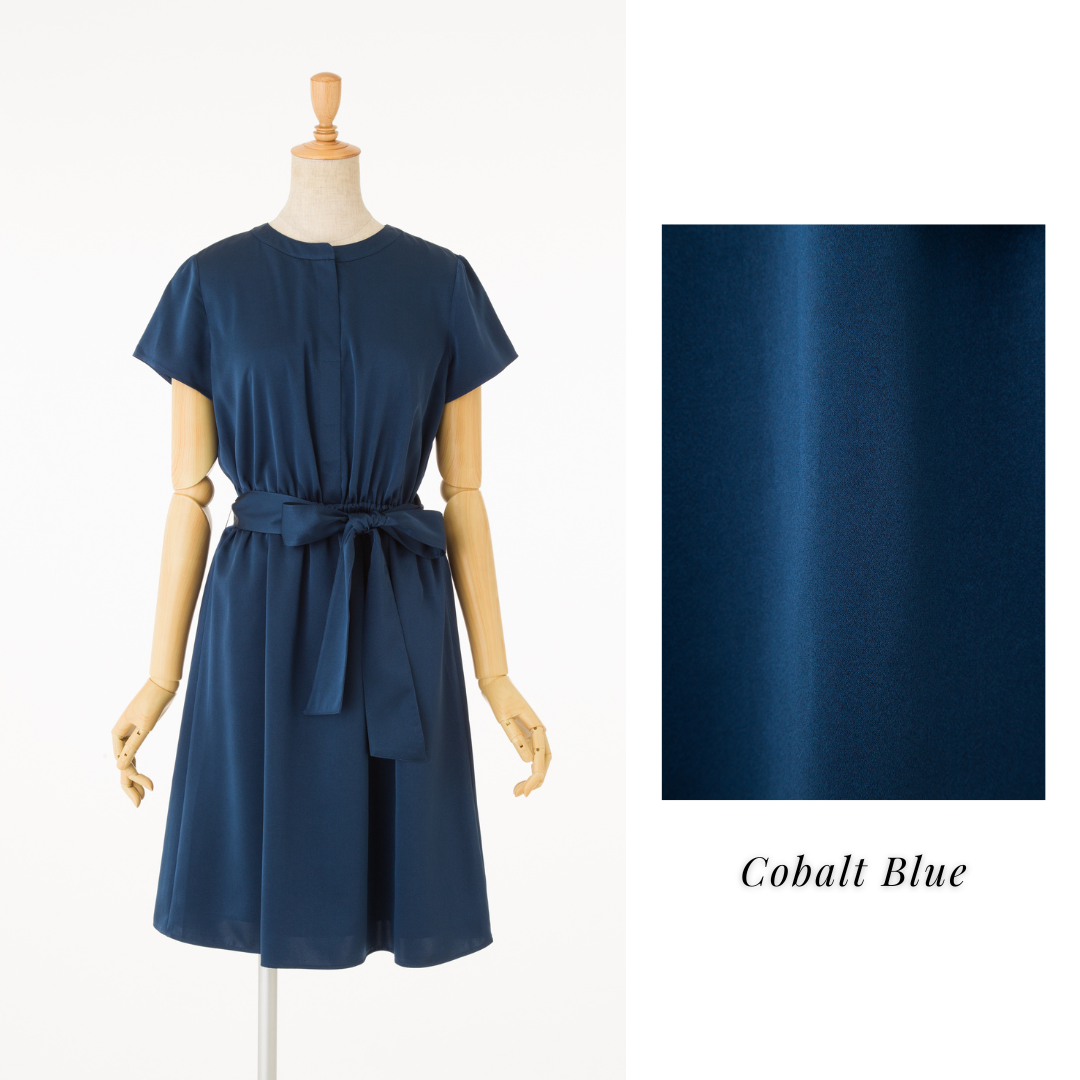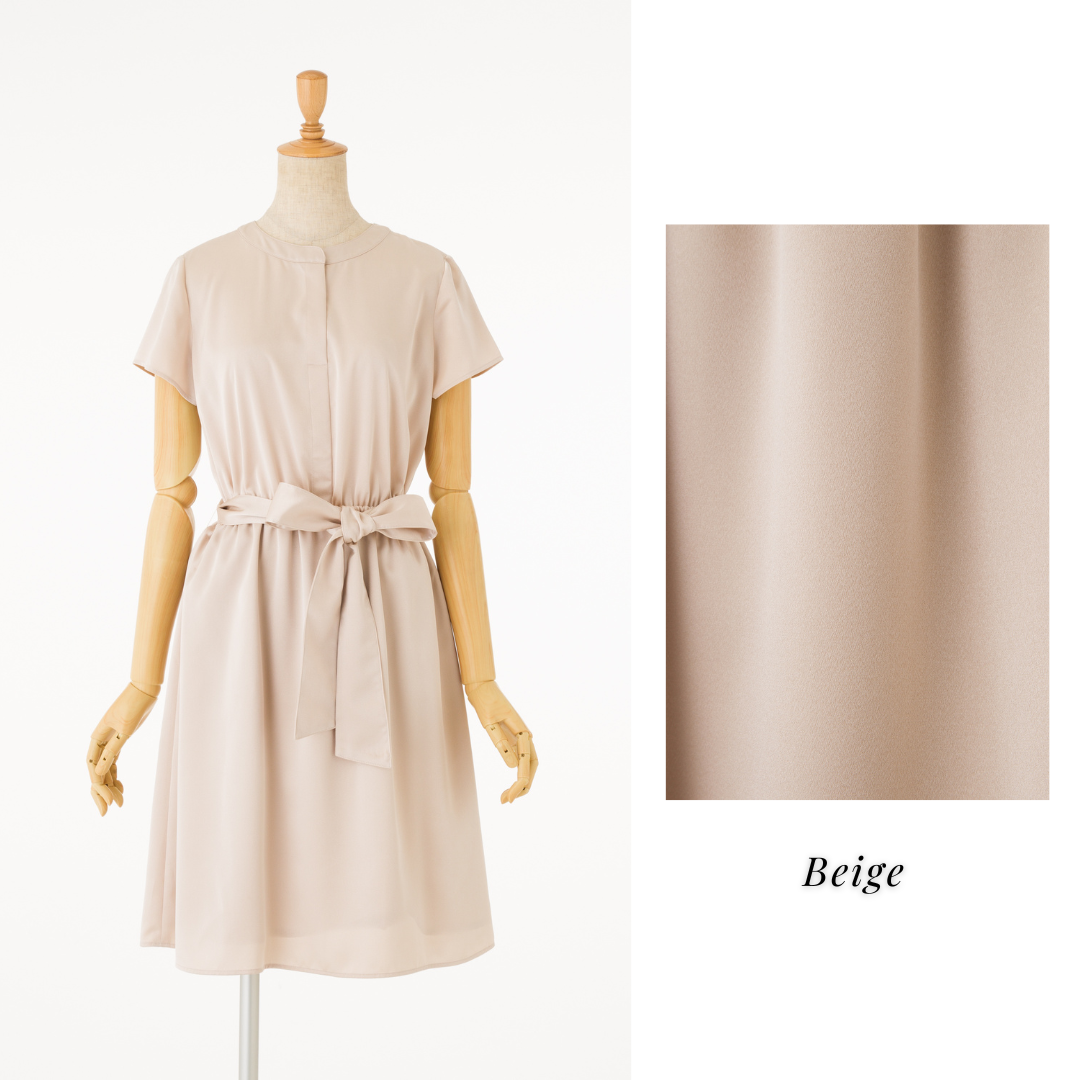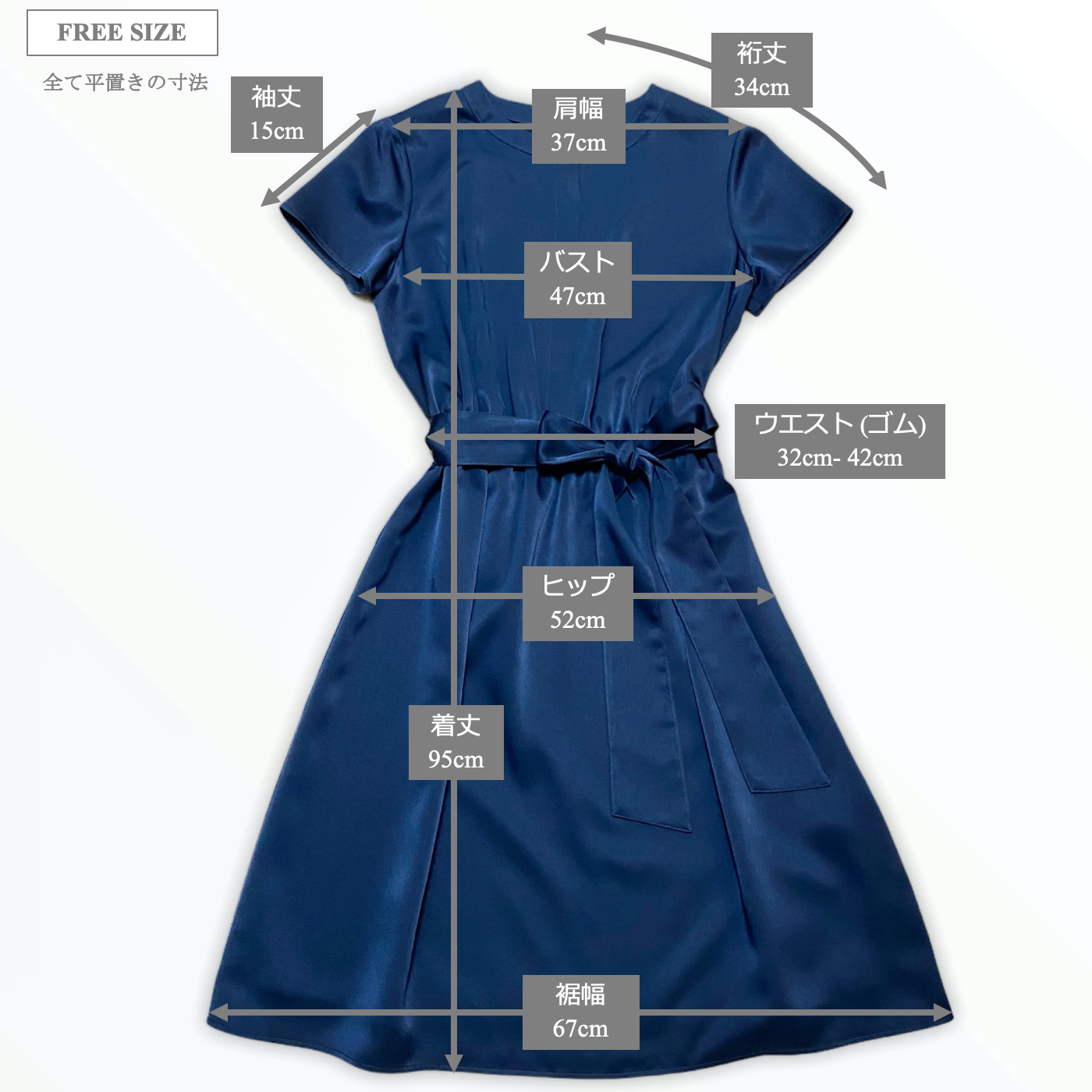 Reviews

(19)

Shipping method / fee

Payment method